Norfolk is fast becoming one of my favourite counties. Having hardly known it, this is my second visit this year and I'm hoping it won't be the last. Appropriately enough for the season of mists and mellow fruitfulness, I'm in an orchard but I imagine in spring when this story airs it would be just as wonderful with all that blossom. At the moment, though, the trees have leaves with just a hint of russet and their branches are weighed down with scarlet apples in the soft early morning sunlight. It is a perfect, peaceful moment.
I am staying in one of the cabins at Congham Hall. My cabin is called called "Cox" – there are just five of them and they're all named after apples. Cabin is a bit of an understatement, though. It's more like an A-frame house with one wall (the one that looks out on to the orchard) entirely made of glass. There's a generous terrace, too, with a zinc roll-top bath (comfortably big enough for two). Not forest bathing maybe but definitely orchard bathing. Talk about relaxing. You can lie there watching the birds (binoculars and bird book provided) and, if you're very lucky, a deer may amble over to inspect what the humans are up to now.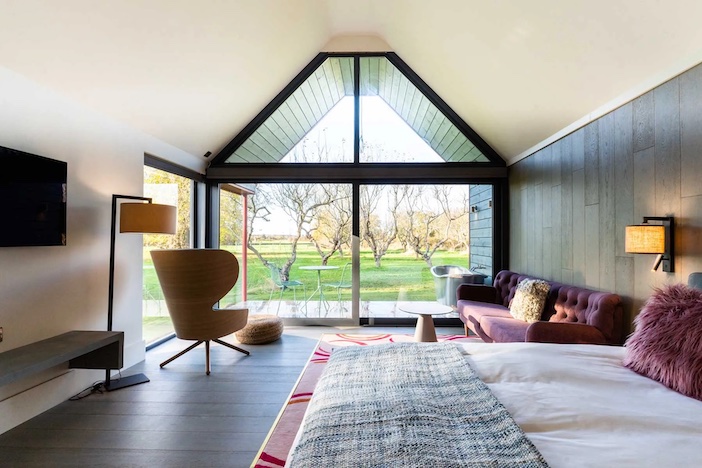 Congham Hall is a charming Georgian house (the rooms here are lovely, too, and named for flowers and herbs) and surrounded with the most lovely gardens – just masses of colour in that English cottage garden style – around the front of the house and in the courtyard, on one side of which is the spa. No, I hadn't forgotten about the spa – just suffice it to say that the places itself induces such a sense of calm, you feel relaxed way before you get there.
The hydro spa has a big (12m) heated indoor pool – again one side is glass looking out across the parkland – with saunas, steam and experience showers. Outside is a huge hot tub – not a Jacuzzi, please note as this might scare off the deer with its motor. And let's face it, we'd surely all prefer a passing deer to bubbles.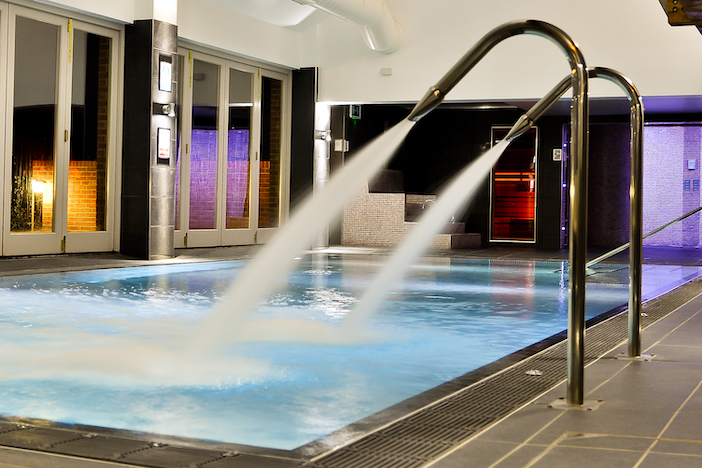 I was looking forward, though, to my two hours of treatment with Emily in the spa. I was starting off with a massage that would blend seamlessly into a facial, both using the Elemental Herbology range. This is a range that takes inspiration both from aromatherapy and Traditional Chinese Medicine, using TCM's five elements (wood, fire, earth, metal, water) to indicate what you need and delivering that in the form of natural essences and some wonderful oils, balms and unguents.
So it begins with a bit of a quiz. I answer questions on my favourite time of year, how I'd describe my personality, how I'm feeling right now and so on. The answers are then assessed – at which point I discover I am mostly fire but with quite a lot of water. Opposites then. So, to decide on which oil should be used for my massage, Emily, my therapist, goes for the good old smell test. The first oil has some of my favourite ingredients including rose and lavender. The second one, though, cuts through so strongly I can hardly smell the first one afterwards. This one is based on basil, sweet orange and ylang ylang and it's the one I go for (the fire oil as it turns out).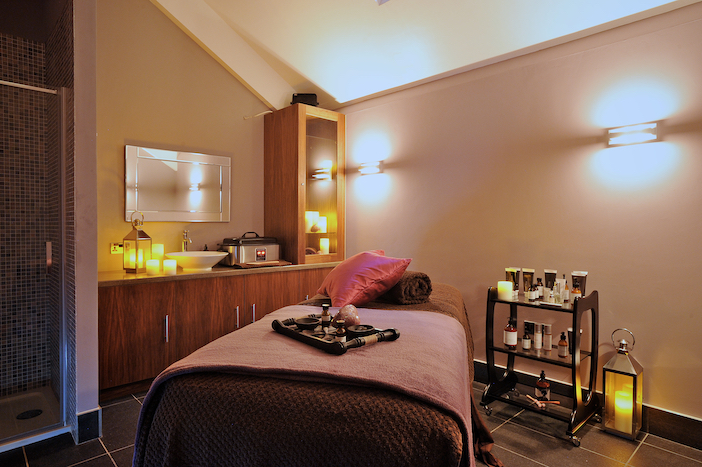 And then I have the most blissful massage. Emily spends most of the time working on my back and while she goes quite deep, it is slow and rhythmic and, even when working in the knottiest areas, there is never a painful moment. Instead, I feel like I melt under gentle persistence and let the physical stress float away. There are some hot stones in there and some unusual balancing moves when Emily works on one arm and the opposite side at the same time. So when I say mostly it's my back that is the focus of attention, that extends down into my hips and up across the shoulders and down the arms, too. She finishes with my legs then I turn over for the front of my arms and legs and the top of my chest, though this is also very much part of the next stage, the facial.
We begin with a double cleanse, first with Vital Cleanse and then with Calm & Soothe Cleansing Balm – these feel unusually rich and creamy and that is clearly the normal with Elemental Herbology products. They smell good, too, not conventionally sweet but fascinating combinations. After the cleanse comes the polish with Facial Glow AHA Radiance Polish – all of these stages removed first with hot, damp cloths and then in a cooling dry towelling wrap. Then it's time for the facial massage with the super-oily Calm & Sooth Facial Oil that Emily takes down to my upper arms as well as into my scalp and hair for a long, relaxing massage. Then she removes the oil, applies the Cell Active Matrix Serum and Cell Active Eye Elixir and, while they do their stuff, focuses on my feet for yet another relaxing massage. The finishing touch is a facial spray – Antioxidant Hydration Mist – followed by Cell Plumping Moisturiser. I floated out, blissfully relaxed.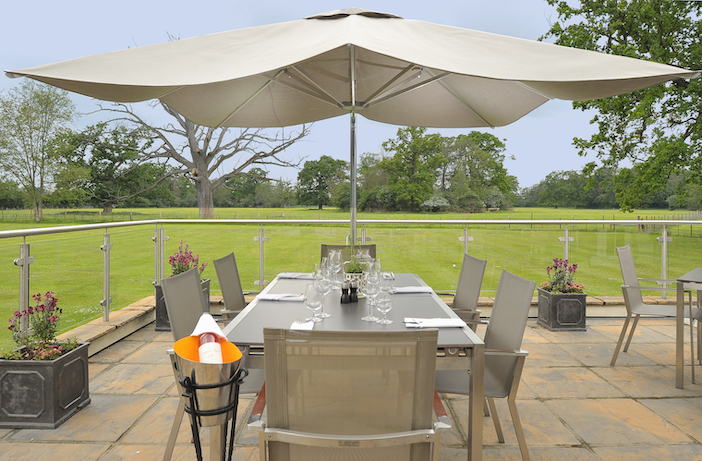 Evenings are pretty relaxing too. You can sit on the terrace for the sunset (it faces due west) for a drink or inside in the cosy bar. The Samphire Restaurant is a lovely open space with windows on three sides to take advantage of those views and the cooking makes plenty of use of the extensive herb garden, as well as a lot of other local ingredients. My favourite was the venison – one of the healthiest of meats and it was cooked to perfection, super tender with pumpkin, blueberries and spinach.
There is plenty of the great outdoors, too. The coast is very close – choose between wild and marshy or beautiful golden sand. Or you can simply wander in the 50 acres of land that belong to Congham Hall (close neighbours with Sandringham, though I wouldn't suggest straying in there) or play tennis or croquet. There wildlife is fabulous – lots of birds (if you're lucky a Barn Owl will sweep across the terrace bar while you enjoy your pre-dinner drink). And I did sit quietly enough on my cabin terrace for a muntjac deer to come almost close enough to touch. What a perfect ending to the day.
Congham Hall, Congham, King's Lynn, Norfolk PE32 1AH. For more information, including details of spa days and hotel and spa packages, please visit www.conghamhall.co.uk.