To say I was looking forward to my trip to Lisbon and the Corinthia Hotel is putting it very mildly. I was due to go way back in March last year but we know what happened then. So when Portugal was taken off the list of restricted countries, I immediately reorganised – but then the foreign office changed its mind. What to do? It was September, I reckoned I'd had Covid back in February (though I never had a test to confirm that) and, I reasoned, given my plans I'd be very unlucky to contract it if I took all the necessary precautions. I was going.
In fact, when I got to Heathrow, it looked to me like the safest place in Britain. There was nobody there. The plane was about 10% full too and, when I got to the Corinthia, the camera/thermometers in the lobby told me I didn't have a temperature. So far, so good. Though it did get even better. My room on the 18th floor was twice the size of the average London flat. I had a sitting room, a bedroom, a walk-in closet, a bathroom with a free-standing bath and an incredible view of the city – and an office. Hmm, maybe move in permanently? The room was stocked with the most sophisticated teas and coffees, cookies and nuts, as well as an immense fruit bowl. The bathroom was full of Espa products (the best smelling of all brands) which augured well for the spa.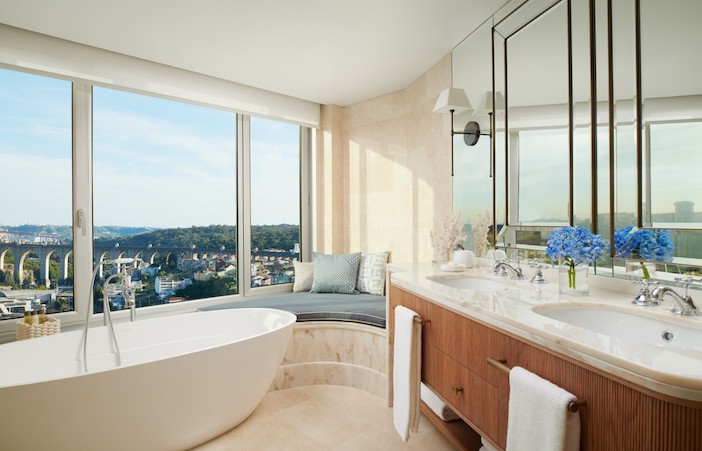 The theme – yes, my room even has a theme – is nautical. There are design nods towards nets and ropes and compasses, the furniture is dark wood with brass handles, there are sculptures made of coral and the artwork on the walls is exclusively seascapes. Lisbon was built on its seafaring past and it played a key role in the voyages of discovery in the fifteenth and sixteenth centuries. It's a relief to see that the Portuguese have not had a fit of wokeness and torn down their statues to Prince Henry the Navigator who sent out all those little ships in search of silks and porcelain and exotic spices. Those spices are, in fact, all part of the spa experience.
Its "Portuguese Journey" signature treatment lasts 80 minutes and is inspired by traditional and historical Portuguese ingredients, especially those Vasco da Gama found on his voyage to India in 1498. So it all starts with a full body exfoliation with "flor de sal" (Portuguese sea salt) and oils of clove bud and cinnamon. I couldn't wait.
My therapist, Joana, took me to a huge treatment room for this. There was a shower, a changing area, a sauna and a raised wooden platform with a sunken bath. This is used sometimes for therapeutic baths, sometimes for ones that are simply sybaritic, rose petals covering its surface. There are a number of rooms like this, designed for complete privacy and hours of treatment or as a space for couples or even family groups.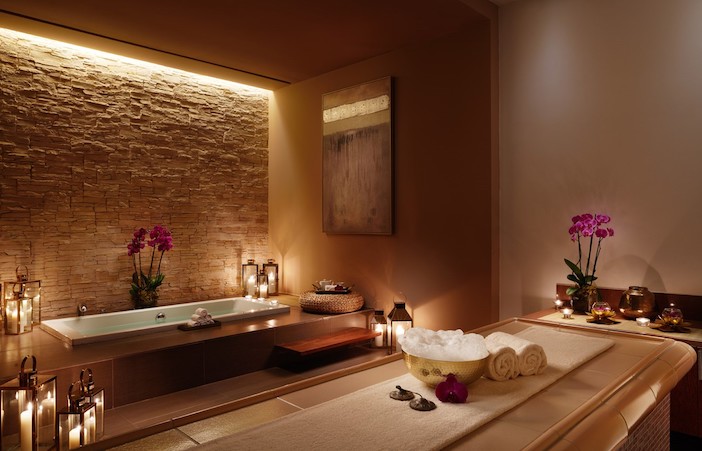 It was at this point I realised I hadn't had a massage in six months, thanks to lockdown. Maybe as a result of such deprivation, almost the moment it started, I fell into a wonderfully relaxed state even though the first part of the treatment is an exfoliation and you can feel that salt doing its stuff. Joana started on my back, first massaging in warm oil then sprinkled on the salt and briskly rubbed it in until she'd got at all the old skin that needed to go. Then it was very hot wet towels, followed by increasingly cool and dry ones before moving on to my legs and around the whole body.
After that, it was time for the massage and the sequence was repeated, this time with oils scented with clove bud and Indian bay. It became clear pretty quickly what six months without a massage does to a body. First of all, the knots in my back and shoulders were much, much worse than usual and, more generally, I felt overwhelmingly tired. Then – and this is weird – my knee (just the one, the left as it happens) became incredibly ticklish. Bizarre.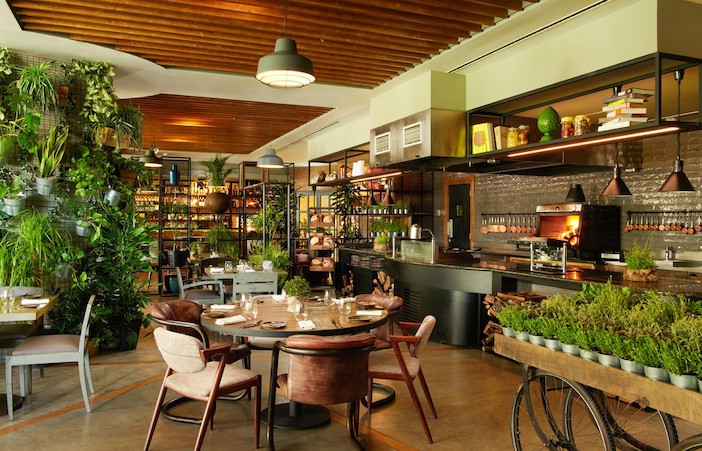 Mostly, though, I felt utterly relaxed and I stayed that way through lunch at the Corinthia's terrace restaurant. This features a forest of plants, water and some utterly delicious dishes – salmon sashimi, huge spicy prawns, potato skins (but not as you know them, there may even be the faintest hint of healthiness in them). So maybe it was the lunch or maybe that earlier massage had broken through the tension and got me really relaxed for the first time in ages, but when Joana began my facial I could barely stay awake.
We started, though, with selecting which of these lovely Espa ranges was for me. We judged it by scent. I chose hydrating and then replenishing. My nose seems to know exactly what my skin needs – lots and lots of nourishment. This is a personalised facial, with products (all Espa) Joana chooses and so it begins. There is hydrating cleanser and refirming skin polish and then I'm sprayed with hydrating floral spafresh spritzer. Then there's a lovely face massage with regenerating face treatment oil.
While the lift and firm face mask is doing its stuff, Joana gives me a scalp massage with one of my favourite Espa products, their pink scalp and hair mud. Then she applies Probiome serum, eye cream and moisturiser before taking me to Deborah in the hair salon to sort out my haystack – the only drawback to scalp massages. I emerge with glowing skin and not a hair out of place in time for a rather sumptuous tea.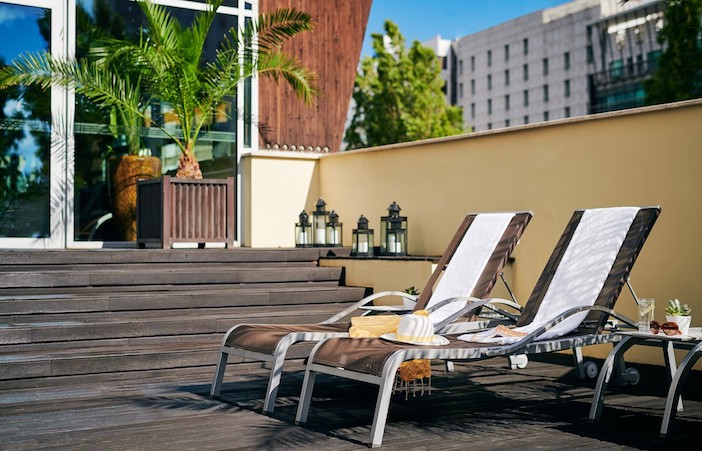 It may seem counterintuitive to go to a city spa. However, this is an airy, seasidey kind of city. Admittedly, in the centre of town it's river rather than sea but a 15 minute drive takes you to Belem where the river meets the ocean and in 30 you're in the sand dunes of Caiscas or the green hills of Sintra. But there's more on this in my Lisbon weekend story.
So was my escape – given the punishment of 14 days of quarantine on my return – worth it? Absolutely. As I waited in the lobby for my ride to the airport (15 minutes) those thermometer cameras told me again I didn't have a temperature, so isolation did feel a bit unnecessary. On the other hand, I guess it did give me the opportunity for a bit of restraint after all that glorious Portuguese food…
The Corinthia Lisbon is part of the Corinthia Hotels group. For more information, including details of facilities and services, offers, as well as other properties in the portfolio, please visit www. corinthia.com.