As Scottish baronial goes, Fonab is quite the fairy tale castle – a red sandstone tower fit for Rapunzel to let down her hair. In fact, as castles go, it's relatively new and was built towards the end of the 19th century by the Sandeman family (best known as port and sherry importers). Lieutenant-Colonel George Sandeman bought the Port-na-Craig Estate in 1890 and the castle was ready for the family to move in by 1892. Set on the banks of the River Tummle it is in a breathtakingly beautiful position with forest dropping down the hills to the waterside. The river was dammed between here and nearby town of Pitlochry supplying the surrounding area with hydro-electric power and creating a new loch in the process.
We're north of Perth here and properly in the Highlands and the castle staff uniform, not surprisingly, sports tartan but there is a lot of contemporary design here too. The bar and the brasserie below it sit right by the water's edge with broad outdoor terraces and – for those few Scottish days when the weather is inclement (surely not?) – floor to ceiling windows – out to a landscape of forest, sky and water that gladdens the soul. I could gaze at it all day long.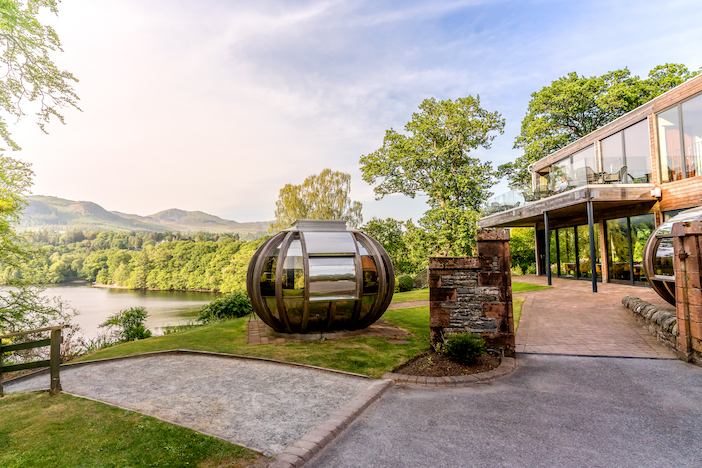 But, of course, they also have that all-important spa. There's an outside hot tub (with added bubbles – Champagne is encouraged) and a resistance swimming pool on the deck, too. Then inside there's another pool as well as the hydro area with sauna and steam. My first treatment was a massage, very welcome after all that driving up to Pitlochry.
In fact, the whole experience was decidedly nourishing. Therapist Sally's experience and expertise was obvious from the first moment, as she went about adjusting the temperature of the room, the position of the bed (also warmed), giving each foot a separate rest. We discussed which areas to work on – my lower back aches at times, and like many people I generally have plenty of tension in my neck and shoulders. So we decided to work principally though not exclusively on these areas and I chose the Bergamot and geranium scented Nourishing Oil from the Ishga range.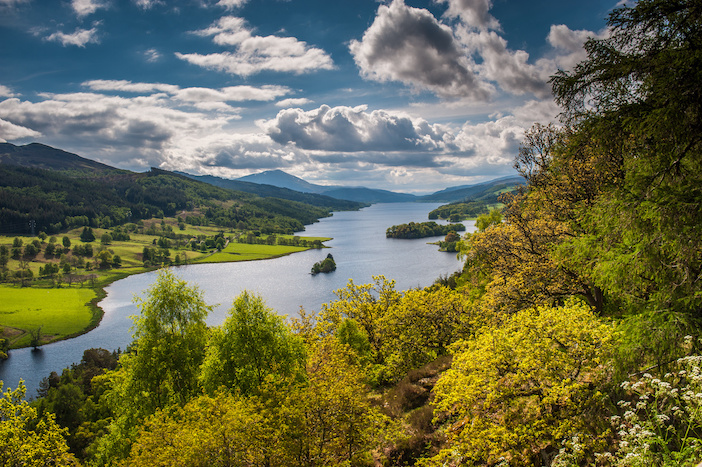 Fonab's spa uses Ishga products and they are organic, seaweed and marine based – and highly effective. Ishga (the name is derived from the Gaelic word for water) is a Hebridean company and it is in the Hebrides (where they have some of the purest water on the planet) that they harvest the four kinds of seaweed that are used in the products and are full of vitamins and bioactive minerals. The Ishga team go to the Isle of Lewis every week to collect the seaweed, each of which has its own specific properties. Fucus Serratus has high levels of antioxidants (anti-ageing, repairing and hydrating); Fucus Vesiculosus reduces inflammation, protects against pollutants and improves skin texture; Pelvetia Canaliculata locks in hydration; and Ascophyllum Nodosum contains bioactive compounds that balance the skin's natural moisture barrier and keep it hydrated.
It was a deeply relaxing massage with long, ironing out movements when Sally used her forearms especially on long muscles like the legs. There were long moments of stillness, gentle rocking and pressure work on the area around the lower back. I could feel the tension melt away.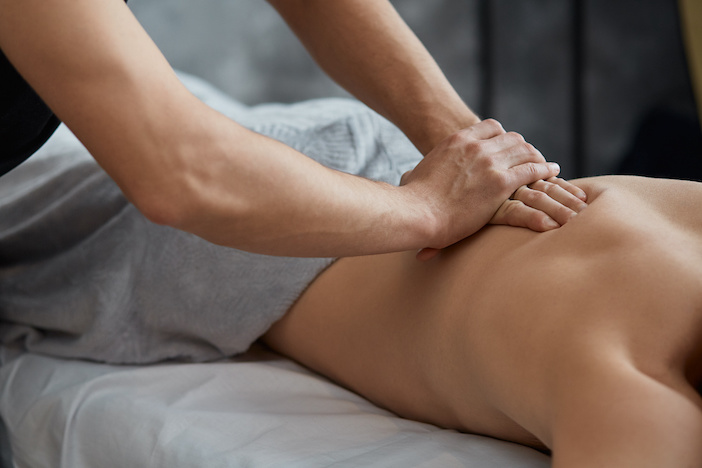 The next day I had the Woodland Experience with Megan. As with Sally, Megan was clearly an experienced therapist and we went through in detail what was going to work best for me before we began. This is a composite 90-minute treatment and it begins with a back exfoliation, followed by a back massage, a facial, with arm and hand, as well as a scalp massage along the way.
When I mentioned my tense shoulders and occasional lower back pain, Megan decided on the treatment oil (for muscle recovery) for the first massage but a different one (nurturing) for my arms and hands. She had a good look at my face, too, while she decided on what were the best Ishga products for the facial.
So, we began with the back exfoliation – no need to climb off the comfortably warmed bed to shower as it was all removed with mitts by Megan. Then began a long, firm massage with warm oil that got into all those knotty places so I was nicely relaxed by the time I turned over for the facial.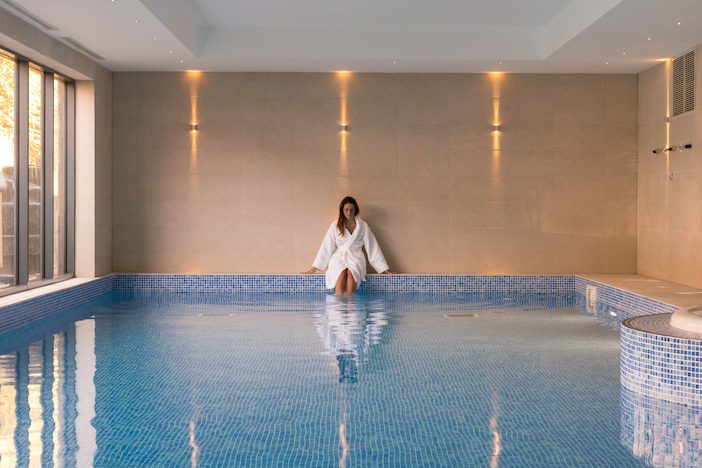 We began with cleansing and toning and then Megan applied the first face mask, the exfoliator, which really does have an instant effect of not just cleansing but brightening the skin. This stays on for a little while, giving Megan the time to give me a delicious scalp massage (and taking care not to get any product in my hair it meant, miraculously, I didn't have to wash it immediately afterwards). This dries quite hard (and there is a distinct, gelatinously seaweed aroma) and I thought it might be quite difficult to get off.
Not a bit of it. The Marine Cleansing Balm (with shea butter and almond oil, bergamot, rose geranium and patchouli) was rich and nourishing and highly effective. There followed a face massage with the Nourishing Face Oil and then the second face mask – while I had my arm and hand massage. This is one of those masks that dries solid and peels off and it's as cold as the Hebridean waters when it's applied. It leaves the skin refreshed and blooming. After that, it was just a quick application of moisturiser, eye and lip balm and I was ready to go.
You won't need any make-up today, Megan advised me. Just let all the products do their work for the rest of the day. Perfect timing then for a walk around the beautiful loch – and maybe that soft highland air would bring even more of a bloom to my cheeks.
For more information about Fonab Castle, including details of facilities and treatments, please visit www.fonabcastlehotel.com.