OK, so what is a spa for? Having written this column for a few years now, this may seem an odd time to bring up the question. However, what has become clear during the course of my spa-ing career is that they do vary wildly. In the UK, we're very good at the R&R approach – lovely settings, luxurious treatments, relaxation and tranquillity. In Europe, it's a very different matter. Here, the approach is much more geared to health, so much so that many describe themselves as medical spas. They aim to diagnose your health problems and put you on a new path to well being. I have been known to lament the lack of an equivalent approach in the UK. But I have just discovered an exception to this rule – Grayshott Medical Spa in Surrey.
So, first to that "medical" term. This is the only UK spa I know of where you have daily health lectures (they really are more fun that that sounds), where you have a detailed blood analysis and body composition analysis, followed by a consultation with their remarkable nutritionist, Stephanie Moore, who looks at everything from your liver function to your likelihood of getting diabetes, from your sleep patterns to your exercise goals. It was Stephanie who devised the Grayshott Health Regime six years ago and it's been going strong for 50 weeks a year ever since.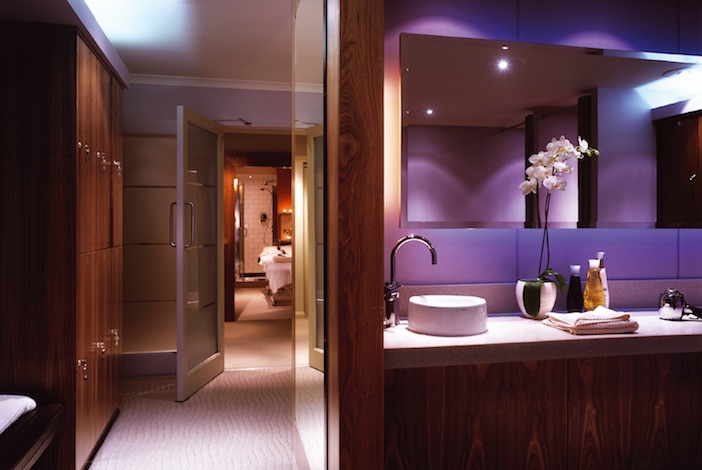 The Regime is focused primarily on the digestive system because this is regarded as fundamental to everything from the obvious – such as weight control – to the seemingly unrelated – like mental health. For a week (Wednesday to Wednesday) you have a diet centred around fat, protein and fibre with virtually no carbs. There are two days of semi-fasting (no breakfast, healthy lunch, vegetable broth in the evening) and treatments that support the process of detoxing – castor oil compresses, abdominal massages and hydrotherapy baths. There's no calorie counting and the food is utterly delicious (hats off to chef Adam Palmer).
So you don't spend your whole time thinking about food, there is plenty of activity on offer with long walks around the beautiful park surrounding the house and classes (aqua, yoga, Pilates, Zumba, Tai Chi). There's a gym and a couple of pools (one inside, one out), plus steam and sauna. And the spa has lots of massages, facials and other treatments on offer if you want to feel pampered. You can even get your nails done. But the core of Grayshott really is the Regime and its dietary guidelines are heralded as the pathway to good digestion and so to good health.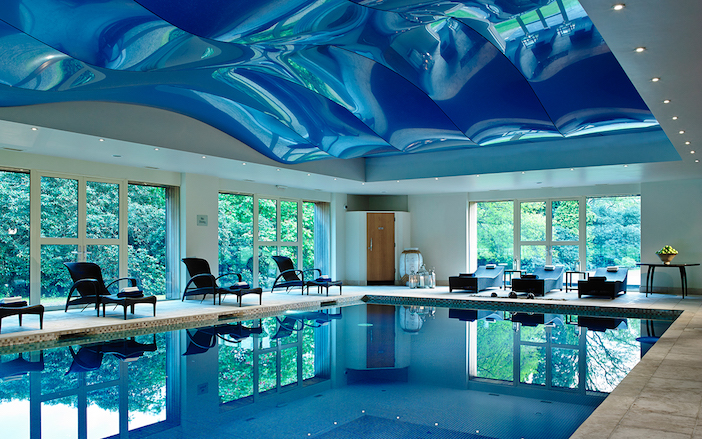 If you think, though, that this is going to be anything like the NHS guidelines on what constitutes a good diet, think again. The health talks spend most of the time overturning all the things you have been told before. So, take fat. That's bad, right? Not according to the Regime. Fat is essential to just about every bodily function including brain, nerve and cell health. And this doesn't just mean the healthy fats we know about (avocado, olive oil etc). No, they're pretty keen on saturated fats, too. So, red meat, butter, cheese? No problem. What about all that encouragement to go low-fat – surely obesity is the 21stcentury plague? According to Stephanie and her colleagues, low-fat foods create more problems than they cause and generally bring more sugar into the diet – and sugar is the worst element of any diet, we're told.
Take grains. Rice and oats – how many times have you been told porridge is the best breakfast? – but once processed by the body, says Stephanie, and you may as well eat a bowl of sugar. So grains (wheat, rice, oats, corn) are off the menu, as are potatoes. You can have some carbs, though. Sweet potatoes, for instance, are OK in small quantities and most vegetables have some carbohydrate in them. And you do eat an awful lot of veggies here.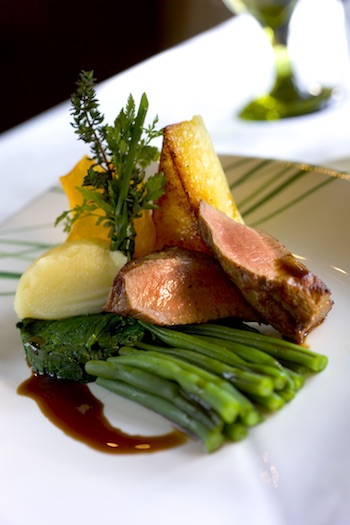 So, fear not if you think you're going to be starved. Nothing could be further from the truth. The cooking here is superb and you don't notice that some of your old favourites are missing from your plate. Parma ham with figs; spinach and shiitake mushroom dhal; whole boneless quail; Cornish crab and coconut laksa. I'd go back to Grayshott for the food alone.
Even on the fast days, you do have lunch. The underlying principle of Grayshott fasting is not that you have no food but you do have long periods between meals – rather than the constant meals and snacking so many people are used to. When we were hunter-gatherers, the norm would have been feasting (when you've just killed your deer) and fasting the rest of the time. Now we're surrounded by food 24/7 but our bodies haven't changed. It's a constant feast and we just can't cope. So we put on weight, and risk all kinds of digestive problems, diabetes and more.
The regime generally comprises a small group (we were 11) and you eat together most of the time. It can be very interesting to compare notes and you undoubtedly learn a lot and hopefully take away some new approaches you can use in everyday life. Sounds a bit worthy? In fact, it's not hard work. The food, as I've said, is great and the setting (charming old house, lovely park) is very relaxing. Every day there are at least two guided walks, there are films in the evening and there are some excellent treatments in the spa.
I had Grayshott's Signature Rose Treatment that, as you would expect, uses rose oil – this in itself is just so nourishing and restorative. It includes a massage, hot poultices (filled with Himalayan salt) with a face and scalp massage at the end. Super relaxing.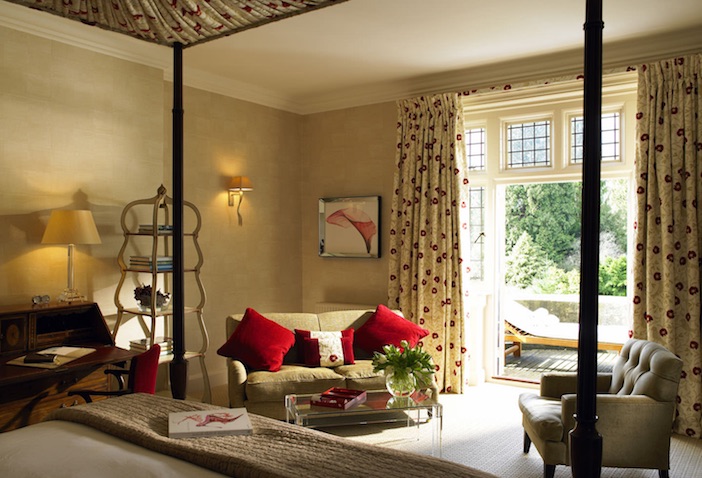 In the meantime, you get plenty of information about the state of your own body, some of it unexpected. I was delighted, for instance, about the quality of my liver which is apparently twice as good as the recommended norm. (How this is possible for a journalist beats me.) I was very unlikely to get diabetes, too. But what about my appalling sleep patterns? Well, I have a choice of three here – a tiny amount of crushed melatonin (fortunately, I bought some in the US as it's not available here), a herbal drink (Cyto-night) that contains melatonin from fruit, or cannabis oil (the non-psychoactive kind, now available at Boots). I'm giving them all a go and continuing with the diet, too, which so far is turning out to be surprisingly easy. And the results? I didn't do the full week, just three days, but my skin is looking good, I've got lots of energy and I've lost two kilos. So far so good then…
For more information about Grayshott Spa, including details of offers and treatment packages, visit www.grayshottspa.com.