There are some advantages to being in lockdown – really. If you're thinking about the condition of your skin, the single biggest benefit has probably been the cleaner air we've all enoyed, especially at the start when the traffic vanished from our roads. But now we're creeping back to a post-lockdown new normal, so what can you do to protect your skin when it has to face the world again?
It's clearly time to look for some super-products, often those you wouldn't find outside of world-class spas – here are two ranges I strongly recommend that you can get delivered to your door.
Chenot
The Chenot Palace Weggis is everything you'd imagine from a Swiss spa hotel. It's located at the foot of the Swiss Alps and fronts Lake Lucerne – what was that about clean air again? It has its own products and treatments created by Henri Chenot, a biologist who studied psychology, Chinese medicine and naturopathy and opened his first centre in Cannes in 1974 with a preventative approach to healthcare, epitomised in his concept of Biontology (the science of living).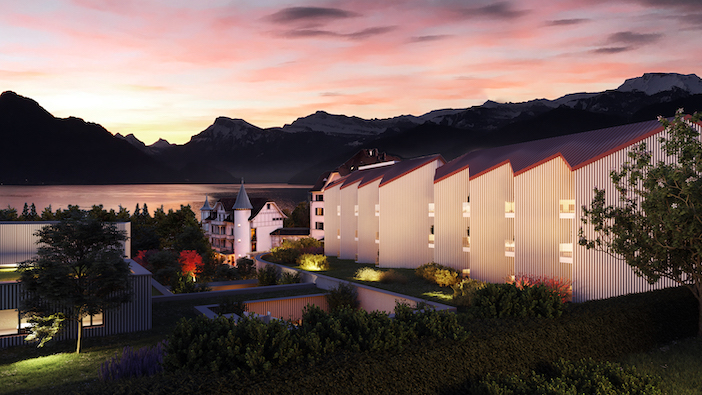 The Chenot Skincare Line is a high-tech pioneer and at the heart of its products are the Chenot Complex and its Carrier Technology System. The complex contains growth factors, peptides and antioxidants to combat signs of aging, increase skin hydration, neutralise oxidative stress, and boost collagen, elastin and cell defence mechanisms. The carrier system multiplies the benefits of the complex by creating a "second skin" effect that keeps it sealed and locked into the skin.
For the best results, you need two products – a cream and a booster – and I tried out the two newest released earlier this year. First up is the booster, applied to well-cleansed skin. The Super Hyalu Booster contains hyalauronic acid (HA), a pretty magic ingredient that the skin produces itself. However, as part of the ageing process, this natural production slows down leading to fine lines and wrinkles. Applying HA to the skin forms a shield against pollution and other environmental aggressors but it is also a humectant – extremely hydrating – and it turns the skin into a sponge, drawing in water, plumping it up and restoring firmness.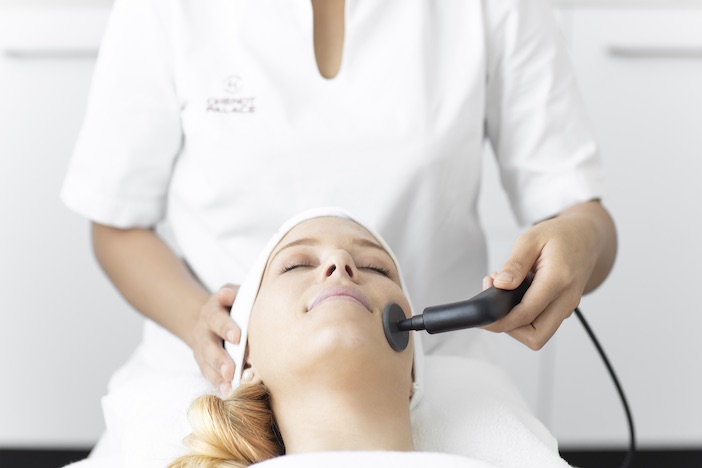 Immediately after this, I sealed all those benefits in with the Rich Renewing Cream. If this name makes it sound thick and heavy, think again. It's super-light and, as with the booster, a little goes a long way. This is probably a good thing, given the prices, but the results are worth the cost. I could see immediate results from the very first application – particularly an evening out of tone, an increased firmness, improvement in texture and a soft healthy glow.
Chenot Rich cream €230, Booster €150 available from www.chenotpalaceweggis.com.
Dr David Jack
Dr Jack is a leading aesthetic doctor with a clinic in Harley Street. Alongside his non-surgical procedures, he has also created a range of products to apply to the skin as well as vegan oral supplements to boost the skin from within. I tried his Good Night!  (it's a night cream, surprise, surprise!) with stabilised Vitamin A formulate (Retanyl Palmitate) and essential oils, including Green Tea, Evening Primrose, Rosemary, calming Jasmine and White Mint. It's strongly antioxidant and repairs the skin overnight – I can recommend its dewy results. Good Night! is part of a trio that also Good Morning! (Vitamin C serum) and All Day Long (SPF50 tinted moisturising serum-cream). They are all £89 (or £269 for the trio) and you need just one pump to cover the whole face.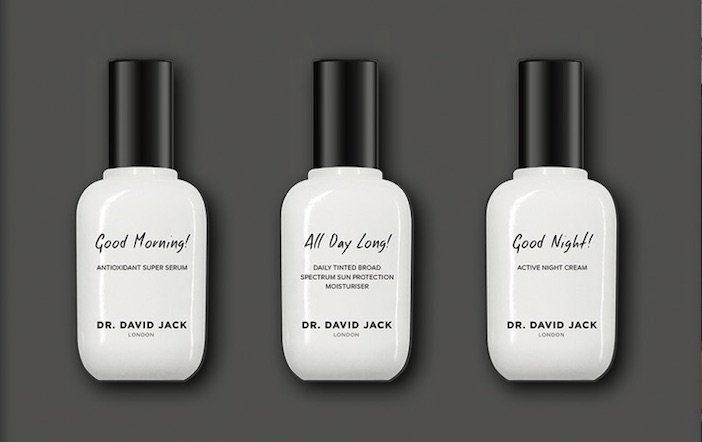 The newest elements in Dr Jack's range are his Face Paints. And they do mean "paints" quite literally. Your kit includes a super-soft brush for applying the paint (it's a cream with the consistency of oil or acrylic paint) on to your face and a black face cloth for washing it off. There are three in the range. Red is for oily skin to reduce sebum production, yellow is for skin of colour and blue is for dry skin, helping to reduce redness and inflammation. I tried the blue one and the colours really are quite bright – my husband said I looked like an extra from Braveheart. The paints are actually peels and each one contains a natural acid – in the blue one it's Hyaluronic Acid  (again), along with Azeleic Acid, Vitamin B5 and Ceramides. The peel is the level of intensity you would expect to find in a spa, so quite a powerful treatment but very safe and easy to use – paint on, leave for 20 minutes and wash off. And then just look plumped and dewy.
All available from Space NK and www.drdavidjack.com.