In the interests of spreading the spa net ever more widely – and, let's face it, that can't happen geographically these days – Spa of the Month is going deeper. Deeper, that is, beneath the dermis.
Now I like a sweet-smelling relaxing massage or facial as much as anyone. But in these zoom-dominated months when we have all been endlessly staring at ourselves on screen, maybe a little more of an intervention is called for? And so, I signed up for a Laser Genesis Advanced Facial. Lasers? Scary, right?
Well, as it turns out, not so much. So let's do the science first. Laser Genesis is an infrared wave that pulses 9-10,000 shots across the entire area of your face during the course of a treatment. The idea is that this stimulus produces new collagen and as a result, reduces fine wrinkles, redness and scars from acne. It also improves uneven skin texture, sun damage, pigmentation, age spots, congestion and enlarged open pores. The result is more a toned, elastic skin texture and a brighter, glowing complexion. And no one is going to argue with that.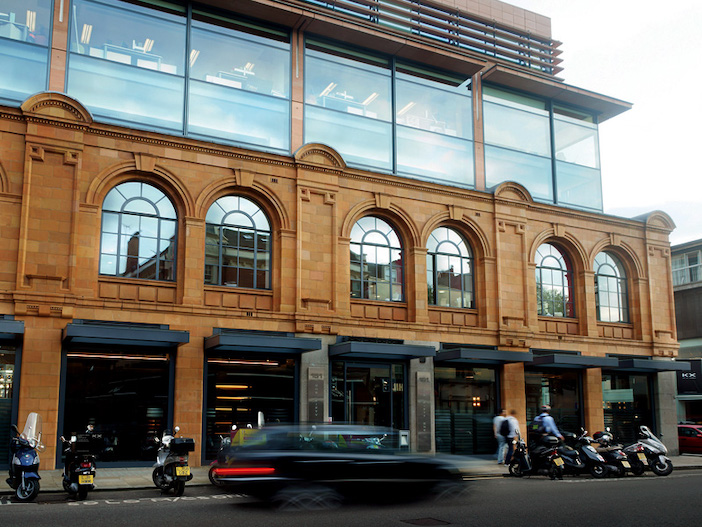 I went to the KX Spa in Chelsea for my treatment. The spa is part of the KX private members' club – this features not just a restaurant and gym but personal trainers and nutritional medicine, offering bespoke health programmes. The spa, though, is also open to non-members who just want a treatment – and you can also use the sauna and Jacuzzi afterwards as well as the spa's twilight relaxation room. I was going to be there for just over two hours but this was going to be intense – I'd opted for a multi-layered approach, so two treatments happening simultaneously.
Alongside the laser, I was going to have Pressotherapy and, yes, as the name would suggest it is a kind of massage. But you really are going to have to think outside the box here. In fact, think Wallace and Gromit. In The Wrong Trousers, Wallace invents his robotic 'Techno Trousers" to which Pressotherapy trousers bear more than a passing resemblance. Fortunately, at KX there were no sinister penguins in the room…
My therapist, Dimple, showed me the "trousers" laid out on the bed. They look like flat pieces of canvas and the only rigid parts are the feet. Once you have slid into place, the legs then zip up to the top of your thighs and a central section is velcroed into place to just above your waist. The trousers have a series of chambers that are inflated and deflated by section, squeezing each area of the body in turn. Now this may sound odd but it is curiously relaxing, especially for some reason in the lower legs, ankles and feet – well, that's how I found it, anyway.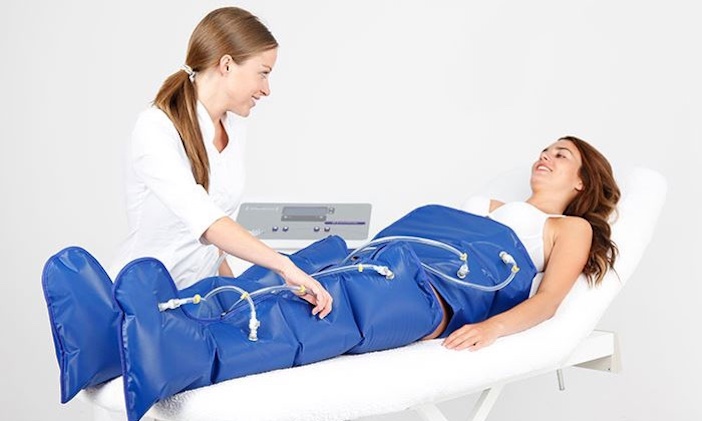 Pressotherapy basically works on the lymphatic system, so it drains toxins and oxygenates the tissue. Benefits include improved circulation, a reduction in bloating and swelling, better skin oxygenation, tone and firmness. It might also help with cellulite and weight loss – though I couldn't quite fathom that one. So Dimple switched it on and slowly, slowly, my trousers began to inflate.
In the meantime, she started to prepare me for the facial. It starts off an inhalation of lavender followed by a double cleanse of the face accompanied by a rather nice massage. So far, so familiar. After that, though, we diverge from the conventional facial rule. First my skin is inspected under the brightest of lights and Dimple decides on the best treatment for my skin. Every session, she explains, is custom made. Different products, different procedures and even the order in which she uses them will be decided by her assessment of your skin.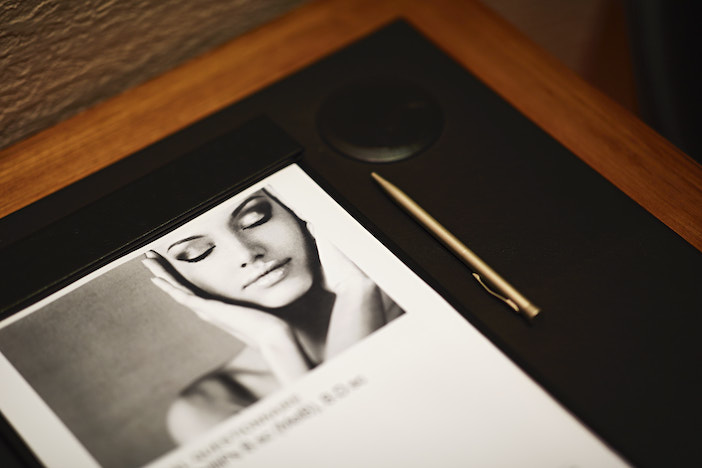 For me, it was the HydraFacial first. This is a hydro-dermabrasion technology for deep cleansing, extraction, hydration and antioxidant protection. That may sound a bit full on, but it's a surprisingly gentle process. The "pen" creates a vacuum, suckering up impurities, then delivers a series of products on to the face including hyaluronic acid. This is a clear, gooey substance that is naturally produced by the body and its main function is to retain water. Its function here is to plump out the skin and give you a dewy complexion but it's also used in injectable fillers.
What was that about extraction? This is the polite way of talking about blackheads and other kinds of skin congestion and Dimple – freely confessing that this was her favourite hobby – did the manual version next just to be on the safe side. My skin was now as cleared and ready for lift-off as it was possible to get.
Enter the laser. Now this was the bit I was worried about but despite the hi-tech bleeping instruments, all you really feel is heat moving across your face as various areas are targeted. If there are particular areas that need more work, they will get a bit more time but the whole of the face and neck will be treated. I wasn't too stressed anyway as I was somewhat distracted by the Pressotherapy, too, as the waves of pressure rolled (rather pleasantly) down my body towards my toes. The one exception to this feeling of relaxation was the topmost section – when I was left feeling rather breathless as my torso was squeezed.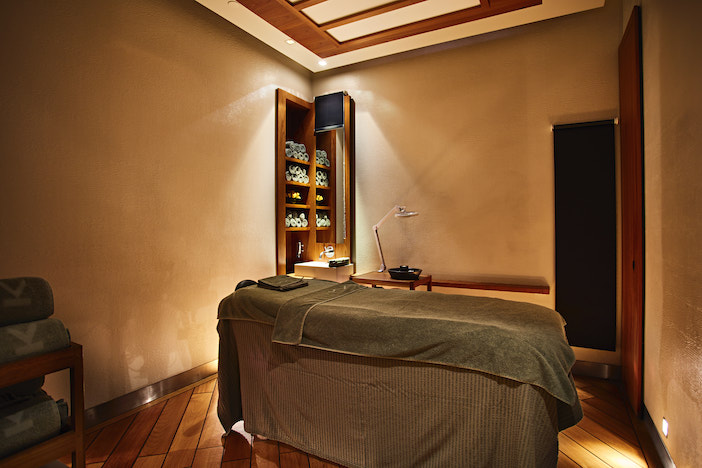 Then it was back to a slightly more conventional kind of facial with a hyaluronic acid gauze mask. The effects of this were enhanced by an LED lamp (very bright) and, while that was happening, Dimple gave me a very relaxing arm and hand massage. This at least was the procedure for me but that was partly because my skin is quite reactive so the calming effects of the mask were best utilised at the end. Other people, though, might have the laser last.
Finally, the light was removed and Dimple wrung out the rich contents remaining in the mask to massage my skin, applying a moisturiser on top to seal it in. She could, she said, remove it, but it seemed such a waste and it's a good idea to leave it on overnight for the best results. Waste not, want not? Definitely.
So, how were the results? The advice is – for both of these treatments – to have a series of them. However, even after just one, I could see a marked difference in my skin the following day (and the days after). It was more toned and firm, the fine lines around my eyes were minimised and any redness or unevenness of pigmentation seemed to have disappeared altogether. Oh yes, and my waist seemed to have shrunk by an inch. And that I really can't explain.
KX, 151 Draycott Ave, Chelsea, London SW3 3AL. For more information, please visit www.kxlife.co.uk or email membership@kxlife.co.uk.