I last visited the Lefay Spa in Lake Garda Lefay spa in 2016 since when it has been completely updated both in terms of the décor – it's much lighter and brighter than it was – and also in terms of its treatments and philosophy. It was always heavily influenced by eastern therapies, but these have now been honed further and seamlessly combined with western ideas about both personal health and the environment we live in.
Certainly the environment at Lefay is nothing short of sensational. Up in the hills above Lake Garda, you are surrounded by the forest and the spa's own gardens (medicinal in themselves but more on that later), there are exceptional views across the lake from every public room and every bedroom. Simply looking down at Lake Garda should be enough to reduce your blood pressure but Lefay has many other plans for that and all other health matters.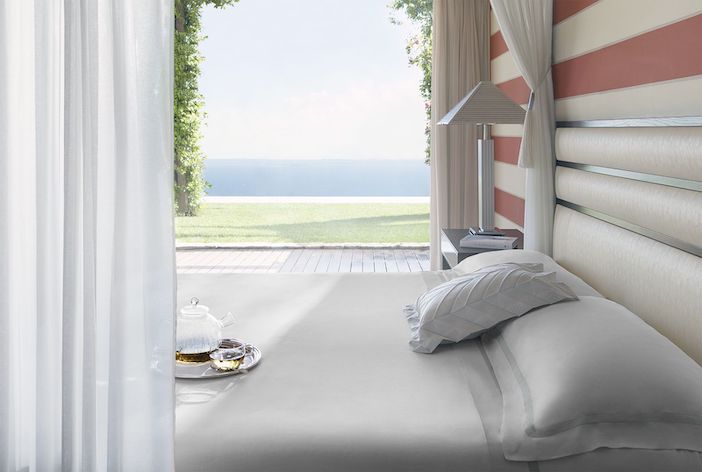 You can, of course, simply go to Lefay to enjoy the lovely surroundings and have a few treatments of your own choice. Alternatively, you can join one of the programmes (between five and ten days long) that are devoted to a specific aim – gut health, for instance, or sleeping well. I joined the Longevity programme designed to promote not only living a long life but a healthy one. This is a new programme at the spa but one that fits particularly well with the Chinese thinking for which Lefay is famous – a long life being an intrinsic aim of Chinese philosophy.
So the journey begins with a visit to the doctor. This is not, though, like an ordinary medical consultation. After some time discussing your past medical history and state of mind, your diet and even your dreams, the examination itself consists of the taking of your pulses. Pulses in the plural. The doctor places three fingers on each arm in turn, measuring the pulses in various locations and with different degrees of pressure. From this, the doctor will advise on your programme – diet, treatments and activities.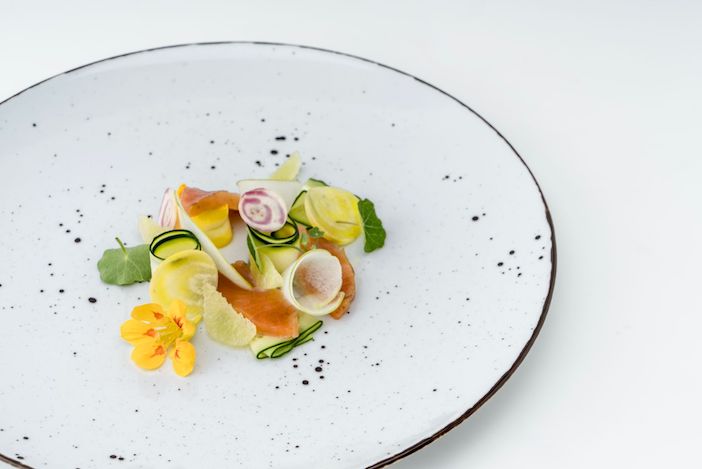 So, diet first. Lefay has two restaurants. Gramen is the brand new Gourmet Vitality restaurant and offers many vegan options as well as being gluten and dairy free (though there is a little fish). The main restaurant is La Limonia, named for the lemon groves for which the region is famous. Here you can have a normal menu, albeit one that is very healthy and emphasises vegetables and fish; or you can have their spa menu. Again, this is mostly vegetable-based (with some fish) and the focus is on fresh, seasonal and regional. It's not rigorous (you won't go hungry) and it brings the body into balance.
Balance is also one of the aims in the activities. On my first morning I went on a long walk (almost two hours) through the therapeutic gardens with therapist Marco who gave me an introduction to how Chinese medicine works. This is not something that can be explained quickly but – very, very briefly – the walking trail represents a circle of life, in terms of the hours in the day, the seasons of the year and the flow of energy both in our own bodies and the world outside. So we begin in the Green Dragon garden, representing the spring and morning and growth. It is specifically linked to the organs, the liver and gall bladder, and to the emotion of anger (an imbalance leads to stress, headaches and tension in the neck and shoulders).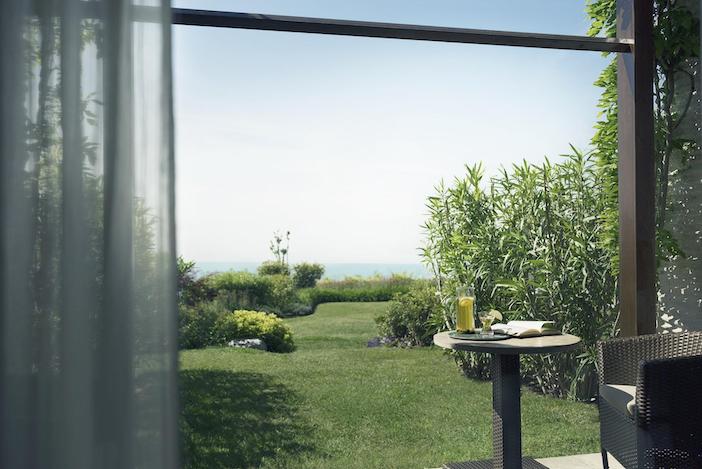 Each of the gardens has a season, a time and a connection to a particular part of the body. Red Phoenix is midday, summer, the heart and an imbalance here can lead to palpitations, anxiety and insomnia. White Tiger is sunset, autumn, falling energy and is linked to the large intestine and pessimism and melancholy. Black Turtle is midnight, winter, the time when energy withdraws to allow the body to recuperate and we need to sleep more.
Bringing them all into balance is the ultimate aim of Chinese medicine and the Longevity Programme at Lefay uses these principles to nourish the body, mind and spirit. The walk, incidentally, is no stroll. Lefay is built on the side of the mountain and there are plenty of slopes and steps! There are plenty of opportunities for exercise with a daily activities menu from which you can opt for sporty western (kettlebell, body sculpt, power pump), or oriental and holistic (Qi Gong, yoga, perception walking, anti-stress breathing techniques).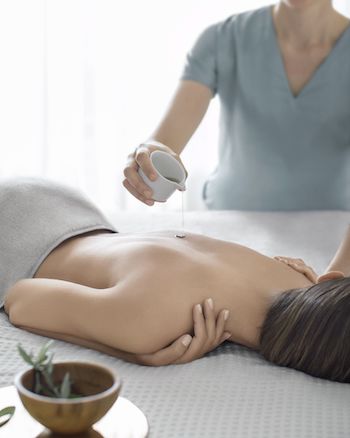 The same afternoon I had my first treatment, a revitalising massage again with Marco. This turned out to be Tui Na and its aim is to release and increase energy levels. There are long strokes (Tui) and thumb circles on pressure points (Na) as well as some squeezing but this isn't really like any western massage. It's not about relaxation – it's about stimulation. There are version that are very heavy duty and quite painful. This isn't. There's a little oil applied but before that there is ten minutes of moxibustion. Moxibustion uses a dried version of the mugwort plant and burns it above particular acupressure points. They are made into something that resembles black crayons and heated to 650 degrees. Thankfully, they don't touch the skin but you still feel the heat. For me, the points were on the torso but mostly down the front of the legs and the aim was to protect the organs, stimulate the metabolism – it's even an antidote to brain fog.
Many more treatments and activities would follow – Qi Gong and yoga in the garden, a deliciously relaxing facial, reflexology and, one of my all-time favourites, the saltwater pool. This is just like floating in the Dead Sea (without the smell of sulphur) and has to be one of the most relaxing therapies of all. I'd never come across NanoVi before. This is a system that boosts energy production, strengthens the immune system, fights many chronic diseases and promotes healthy aging. It works by stimulating the oxidative response (the body's protection against free radical damage) by inhalation of an air stream that has passed through water creating a network of bio-identical signalling. The device itself is small and unassuming and all you have to do is lie down and breathe.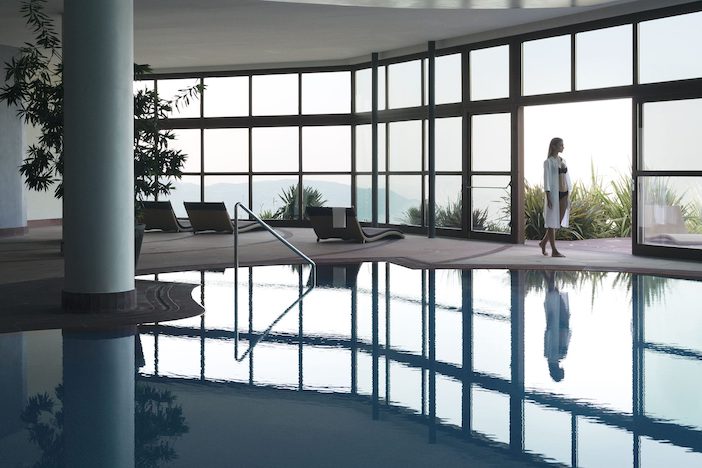 The most surprising, though, was cryotherapy. For three minutes, you stand (actually you move about stamping your feet and flapping your arms to hang on to some semblance of circulation) in something akin to a large shower cubicle where the temperature is set at minus (yes, minus) 89C. You wear a dry swimsuit and are given fleecy woollen boots, gloves and a hat as well as some white crocs for your feet. The process is known to aid recovery for injured athletes and it stimulates the circulation and immunity, ultimately improving longevity and health generally.
Clearly, Lefay is using plenty of western innovations but at its core is Classical Chinese Medicine, bringing everything into balance for a long and healthy life. It is a complex philosophy and one that is not easy to understand – Marco, for one, tells me he has been studying for 12 years and will probably carry on for the rest of his life. It is, then, fortunate that Lefay has done the hard work for you. All you have to do is relax, enjoy the delicious food, the treatments and, above all, that stupendous view.
The five night Longevity Programme at Lefay Resort & Spa Lago di Garda costs from Euros 3,200 per person (GBP 2,763), staying in a prestige junior suite (double occupancy), including all meals and spa treatments in the programme. The cost excludes flights and transfers. For more information, please visit www.lefayresorts.com.