Now this is what I'd call a party spa. A contradiction in terms? After all, aren't spas supposed to be restful, tranquil places with tinkly music and hushed voices? Well, to be fair, the spa at Lord's Palace is exactly that but it's in a setting where a lot more is going on.
The setting is, in fact, the north shore of North Cyprus. This is the Turkish part of the island and it shares with Turkey a love of glamour and bling. So, to start with my room: it is, of course, vast. There is a television the size of a billiard table (well, nearly) and beneath it a fake flame fire – which seems odd in a hot country but it gives a curiously pleasing glow, especially at night. There is a lot of black glass and marble, especially in the bathroom, where there is also a female life-size statue to welcome you into another vast space. On the bed is a pillow decorated with the Lord's Palace crown logo and my name embroidered beneath. Excess? I'll say. But, in these straitened times, you grab your treats when you can.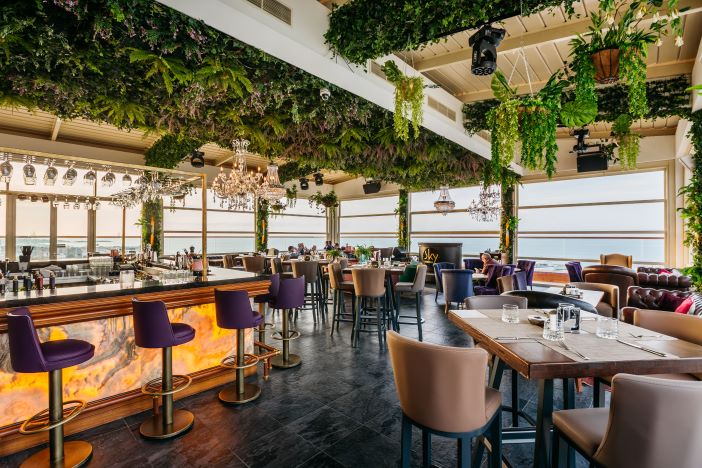 And this is a great place for a party. There are two enormous pools, side by side, and surrounded by loungers, cabanas and double basket chairs. There are more pools dotted around the extensive, manicured grounds. Then there is a huge outdoor club – not quite finished when I was there but you could see it was going to be quite something. Sitting on the harbour wall and looking back over the water to the town of Kyrenia, its walls are tastefully Gothic, arched and crumbling – a homage to the magnificent medieval Bellapais Abbey (20 minutes away and the one bit of sight-seeing you really do need to do while you're there).
The party continues on the top floor of the main hotel where there is an outdoor pool on the roof, indoor/outdoor dining and a DJ three nights a week. This is one of three "extra" restaurants dotted around the place – they aren't included in the full board package which is based around a main restaurant serving an excellent extensive buffet three times a day. Then there's the shisha lounge – and did I mention the in-house casino?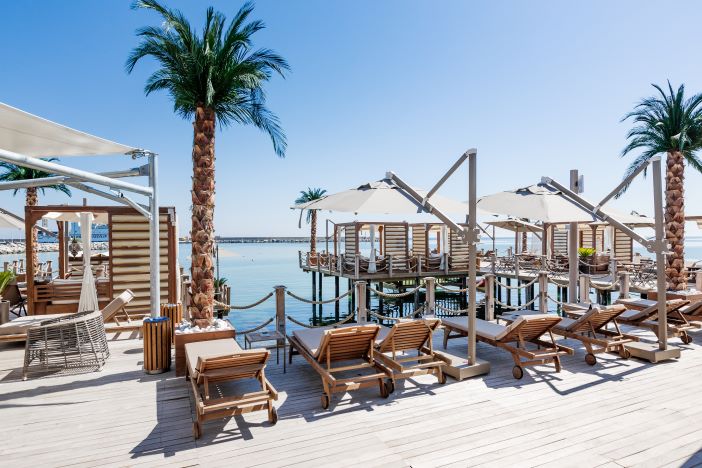 So, lots of entertainment but there's also a chance to chill. As well as the cabanas around the pool, there are the very superior cabanas down by the harbour. There are steps down to the water (either waist high or chest high depending on the tide) – crystal clear down to the golden sand below. These cabanas are big enough for six people. There are loungers (single and double) next to them if you want to sunbathe or, if you prefer the shade, you can lie on the white towelling cushions and watch the boats go by. There's ice for your water (and any other drinks you fancy), food is delivered and a huge fruit platter comes as a matter of course. And, while I know we don't really talk about prices at the Arbuturian, I do have to say that this is quite a steal given the current exchange rate with the Turkish lira (used in North Cyprus), so the whole day here will cost you less than £50.
You can see where I'm going with this party theme then. For a bunch of friends in need of sun and R&R, I can't think of anything better. It would surely be the ideal hen party destination. Especially, of course, as it has a spa.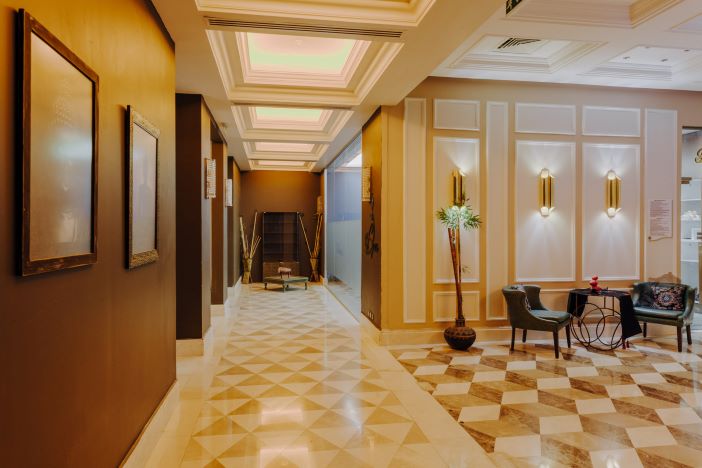 The spa is even more darkly glamorous than my room – all dark marble, glass and flickering candles. I have decided to go (at least for the first hour) the traditional hamam route – this is Turkish Cyprus, after all – and I'm led by my therapist Doungjai first to a room with two massage tables and several doors. One leads to a shower, another to a sauna and the third to a private hamam. There is a bigger one if you want to do this with friends but, for now, all of this is mine!
So, I start in the obligatory big paper pants and wrapped in a very thin blanket in the sauna. This is the first part of the process to speed up the sweating process and open the pores. If you were in a public hamam (and there is a 16th century one in the capital, Nicosia, if you want to try) you would sit and roast for a long time in the heat before you were taken for your peel and foam massage. Here, you're already gently cooked and ready to get started.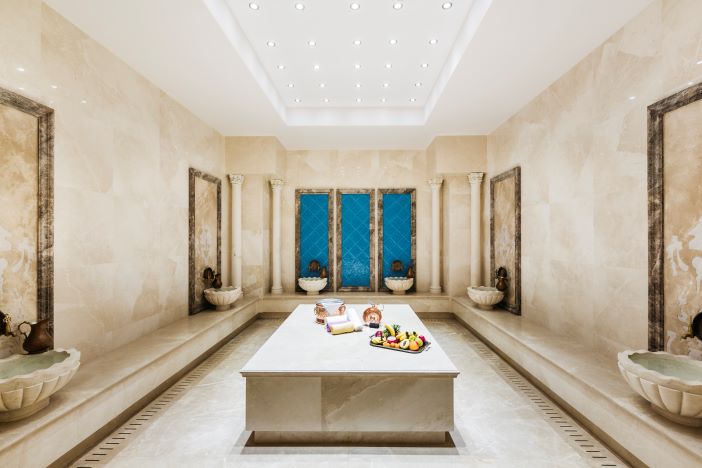 Unlike the rest of the spa, the hamam is pale marble, its surfaces are heated (including the table you lie on) and there are brass taps constantly pouring hot water into bowls in the steamy atmosphere. I lay on my thin blanket from the sauna and we begin. The peel here is nothing to do with chemicals, it's not even a salt-based scrub. Quite simply, it's a mitt. The peel begins with the face and, for someone with quite sensitive, flaky skin like me, this is a bit alarming. However, it's a very gentle scrub and afterwards the result is smooth and polished – any roughness disappears which is slightly counter-intuitive but impressed me!
From here, the peel continues over the whole body but a bit more vigorously. This not only means that you get rid of dead skin, it stimulates the circulation and the lymph (your armpits, for instance, are given a thorough scrub), invigorating several systems at once. After all this, there will be no hard skin left on your feet (a lot of attention is paid to your feet throughout, in fact) and you will be glowing rosily.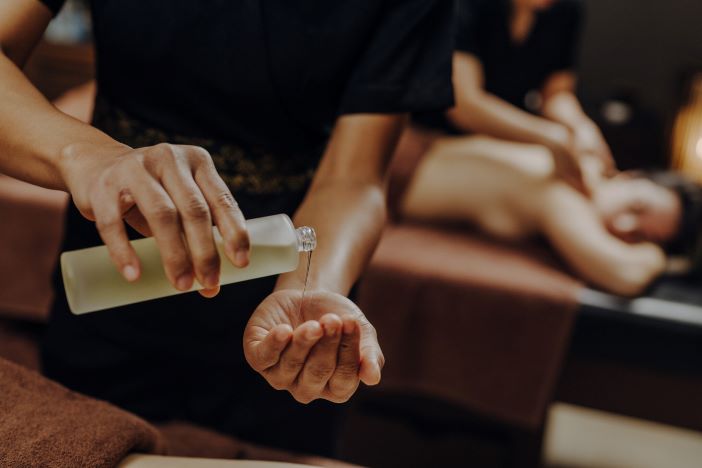 The skin thus prepped, we go on to the foam. Now the foam is, let's face it, soap – again, a bit of a concern for someone with sensitive skin. (I have to say, though, that somehow this does not act in my experience as an irritant.) The foam is produced by swinging a large pillowcase soaked in the soapy water so it turns into a quivering layer of bubbles several inches in depth and laid across every bit of you except the face. No, I don't get it either but that's how it works. The foam is then massaged in – and I do mean a full-on massage here – to every bit. This includes the face but it goes much further. Imagine you're a baby and someone cleans inside your ears, in between your toes. Your hair is washed (very thoroughly with two shampoos and conditioning) and there is a long, deep scalp massage. In the heat and with the relaxing effects of the deep massage, you become passive, languorous, somnolent.
Until the rude awakening when you're sluiced down with bucket after bucket of water including, once you're sitting up, over your head. Just remember to keep your eyes shut! The water gets gradually cooler to close your pores and bring your body temperature back to normal. Then you're dried like a baby (in between the toes again as one slipper after the other is put on your feet), wrapped in a dressing gown and taken to recover. At this point, plates of nuts, fresh fruit and dried fruit, and a smoothie arrive.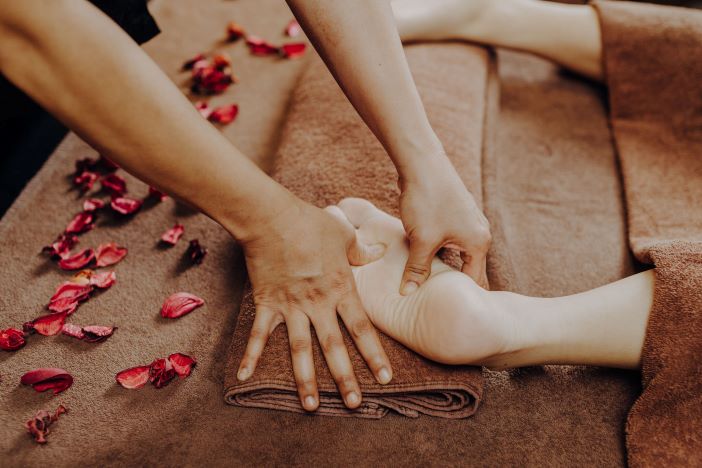 Then after 10 minutes of relaxation, it's time for my massage (my second massage effectively). This is a mixture of aromatherapy and Balinese – like my therapist Doungjai. There's a long list of massages on the spa menu but this one begins with that cat-like tread beloved of eastern massages easing out the muscles while you're still under your towel. Then it works its way around the body, a combination of gentle oily effleurage and manipulation of the joints – my feet are flexed, my legs bent back so my calves touch my thighs, even my hands and fingers get a workout. We finish with a blissful face and scalp massage.
The spa, like everything else here from the top-hatted, tail-coated doorman, Alex, to the service throughout the resort, is definitely 5* with plenty if bling but simultaneously pretty laidback. I can't think of a better place for a party.
Getting there
You can get to Lord's Palace either via Ercin airport in North Cyprus (with Turkish Airlines) or from Larnaca in South Cyprus where you have a wider choice of airlines. The hotel arranges transfers from both airports. For more information, including details of treatments, please visit www.lordspalace.com.