The Skypool at the Shard may not be the biggest swimming pool you've ever seen but it's likely to be the highest. The Shangri-la Hotel has most of the top floors in what is surely London's most iconic contemporary building. And at almost the very top of them (level 53) is its spa. They are careful to say that this is the highest pool in Western Europe – but, between you and me, we can pretty much say Europe in toto given the competition is in Russia, and no one is going there any time soon.
So how does this work? There are two "Sky Passes" that essentially work like a day spa. The first (£125 per person) gives you access to the Sky Pool, Sky Sauna and Sky Gym with a £50 credit towards lunch or tea in TING restaurant. Alternatively (for £289 per person), you can have a day room (10am-6pm) as well, plus a 60-minute aromatherapy massage by Neals Yard Remedies, access all areas of the pool, sauna and gym and £60 credit at TING.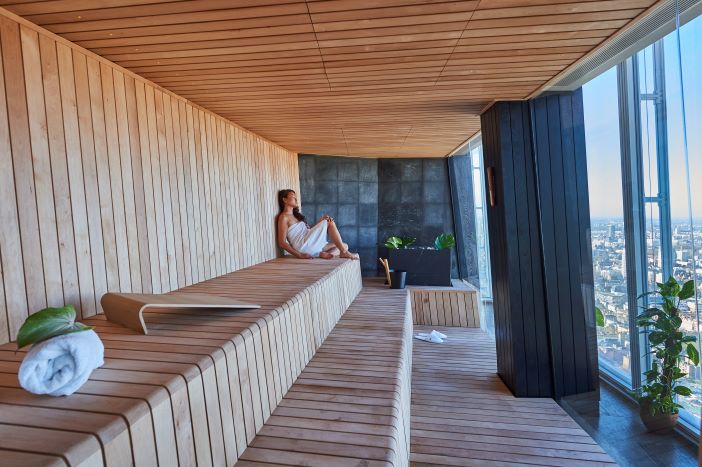 It's definitely a day spa with a difference. There aren't lots of facilities (it is just the pool, sauna and gym) but they are in such a remarkable location you're going to spend most of your time staring at the city laid out like Toy Town below. The shower overlooks Southwark Cathedral. Lounging in the sauna, it's St Paul's. In the pool area itself there is the Walkie Talkie almost in touching distance and in the far, far distance the arch of Wembley. You are eye level with the city's buzzing helicopters and even the planes from City Airport seem pretty close.
All this is very relaxing. It's never crowded because the time slots are booked. The pool area has sofas for lounging, and a couple of attendants who are very attentive indeed. They not only continually mop the floor to keep it dry, they are ready as you leave the pool to hand you a fresh towel. All you have to do is float in a bubble of tranquillity up in the clouds.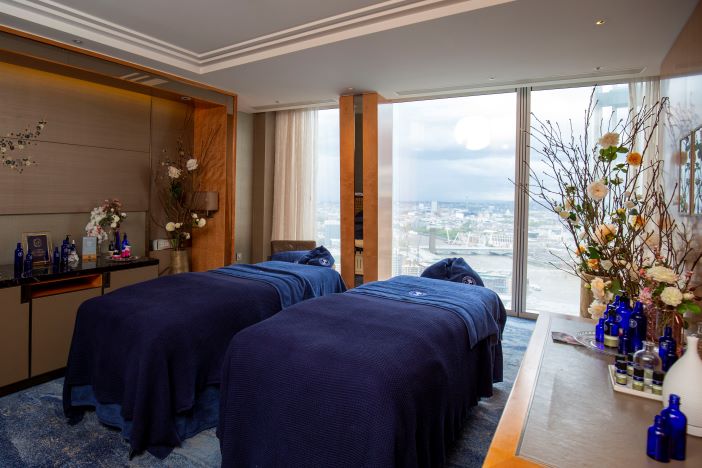 Or was my bubble about to be burst? I had opted not for the floaty aromatherapy massage but the hard core – aesthetic medicine. Otherwise known as injectables. The Shangri-la has gone way beyond the normal spa menu and brought in Amar Suchde, specialist in aesthetics, so your stay results in far more than just a relaxed glow. Being a scaredy-cat of the first order, I'm more inclined to run away from a man with a needle than towards him. There is also the matter of how these treatments make you look – let me just say that inflated Love Island is not my preferred option.
Interestingly, Amar agrees. "The trend is changing," he says, "away from the pumped up look and to a more natural face. I talk to clients about what they want to achieve or what worries them and we go from there. The aim is to look refreshed and glowing."
For me, he recommended Profhilo which is a filler but not an ordinary one (no Kardashian lips round here). Most fillers are based on hyaluronic acid linked to a protein. Profhilo doesn't use the protein, it's just hyaluronic acid gel and, as a result, its effects are softer. Hyaluronic acid is present in the body anyway, but as we get older we start to lose it and so the skin loses its firmness. The gel stimulates the skin cell receptors to counteract this making the skin both tighter and more hydrated. It can be used anywhere (hands, knees, abdomen) but, for most people, it's the face.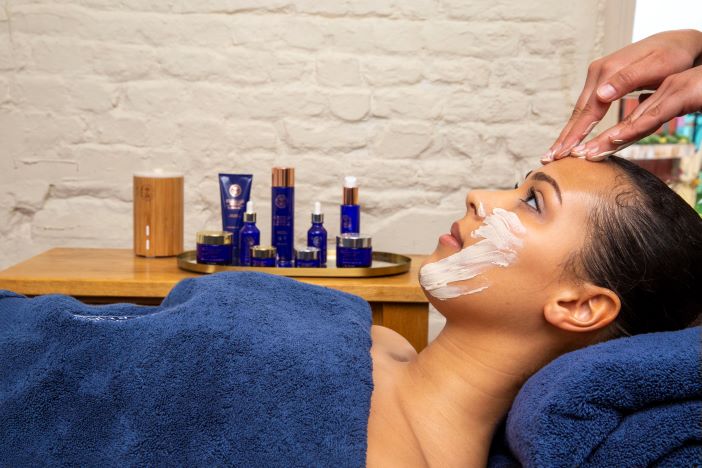 Amar is very calm which is good for nervous people like me. He also, at my request, smothers my face in quick-acting numbing cream and takes some "before" pictures so we can compare later. He suggests I gaze at the view which is, of course, impressive but when he produces the needle my eyes are firmly shut. Then follow a series of injections (five or six on each side of the face). It's not pain free but it's not unbearable either and when he asked me to rate it on a scale of one to five, I had to admit it was around three. It probably took about 15 minutes – but then I was interrupted by a phone call halfway through! So call it ten.
There is the possibility of bruising or some minor swelling but I really couldn't see anything much of that immediately afterwards (or even the next day). What I did see delighted me. My skin was plumper and positively radiant. My features looked lifted, especially the corners of my mouth – as if I were feeling more smiley which (now it was all over) I definitely was.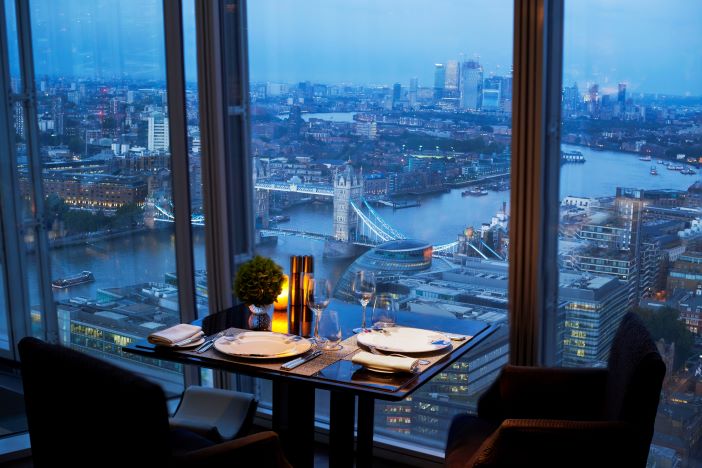 Afterwards, I went down (down to the 35th floor, really?) to TING for a belated lunch of quite delicious Singapore noodles and a lot of water. Drinking plenty of water over the days immediately after the treatment (and, really just about any time) is highly recommended. Hot treatments like saunas (luckily I did that first) and vigorous exercise is not recommended for at least 24 hours but otherwise, you're not really looking at any significant downtime.
The next day, the results looked even better and the good news is that it takes up to five days to get to the full effects. Needle phobia? I may just have to overcome that one…
For more information about the Spa at Shangri-La The Shard, including details of wellness packages, please visit www.shangri-la.com. Further details of offers can be found a www.spabreaks.com.