I may have discovered a benefit from Covid. No really. It's called "A Spa of One's Own".
Given all the restrictions, many spas have limited the numbers of people who can use them at any one time. At the Harper in North Norfolk, they have gone a step further. This spa is limited to one person, couple or group. So for an hour, the whole place is yours to drift around as you like – from the big, rather splendid pool to the Jacuzzi, from the steam room to the sauna. This is really very pleasant and it's not just me who thinks so. Hannah, my therapist at the Harper's spa, tells me it's been so popular with the guests that they may keep this arrangement permanently.
You may not have heard of The Harper as it's been open less than a year and it's in the relatively little visited region of North Norfolk. Located in the minute village of Langham, it's ten minutes from the wild coast and salt marshes and surrounded by villages with flint-built houses and churches (hats off to the planners for insisting on the same vernacular style even in new-builds like the Harper itself). You'll find the cosiest pubs, serving (in the winter at least) comfort food with some clever twists. There's a lot of seafood, too, and the place is full of fishing boats and lobster pots. So, for a relaxing weekend with bracing sea walks and plenty of restorative treats, this is hard to beat.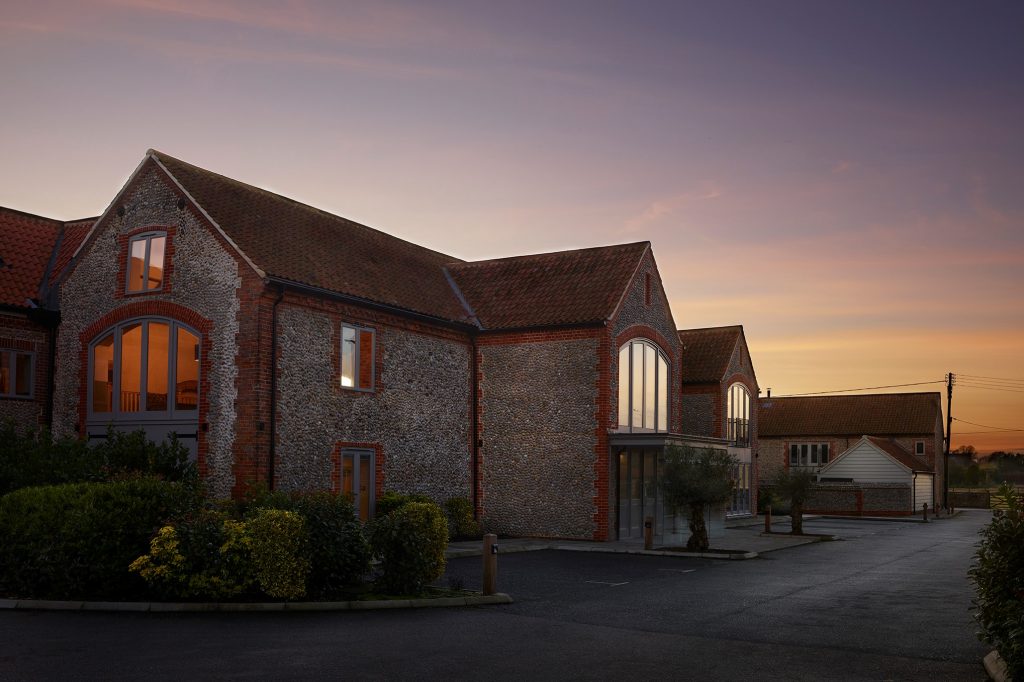 And, speaking of walking by the sea, North Norfolk has some of the best beaches in the country including the remarkable Holkham Beach (voted best beach in Britain) backed by dunes and pine forests. You may remember Gwynneth Paltrow strolling down it in the closing scenes of Shakespeare in Love. You can go crab fishing or seal watching, kite flying or bird watching. This is a big empty coastline and, while there are more touristy spots, there's plenty of room to get away from it all.
All of this is more or less spitting distance from the Harper. Less than a year old (it opened in May 2021), it is built around a courtyard, on one side of which is the spa. This is for the exclusive use of hotel guests and there are only 32 bedrooms, so you can be pretty confident they'll fit you in. The hotel itself is the epitome of laidback luxury, very unstuffy, with charming staff who go out of their way to help. There are cocktails in the fridge, gorgeous bathrooms, contemporary four-posters. You can eat where you like – out in the courtyard (a bit chilly in January), in the bar, Ivy's, or in the restaurant, Stanley's, not stuffy or starchy but a place with an exceptional foodie flair. (Just to give you an idea, my first course was local scallops with celeriac and black pudding, my main was the best lamb I've tasted in a long time.)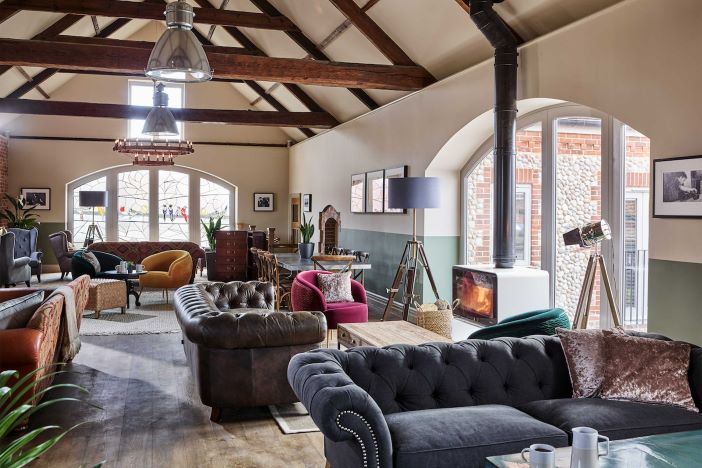 So, you can expect some very comfortable downtime, not least in the spa itself. Treatments are centred around Irene Forte Skincare's range. Handmade with organic, vegan ingredients, Irene Forte likens her products to a Mediterranean diet for the skin. They're in the bathrooms, too, and I loved the solid packaging (sustainable too). These were the products for both my massage and facial and the two treatments were combined together for a blissful two and a half hours.
Hannah, my therapist for the whole session, had come to find me in the hydro-spa area – so I was already feeling suitably relaxed which is a good way to start a massage. All that heat (I'd spent quite a while in the sauna and Jacuzzi) is also relaxing and it opens your pores making them more able to soak up the oils. For me, it was rose oil – highly nourishing, hydrating and smells gorgeous. We began with a back massage – all slow, smooth strokes and circles. Without any shoulder grinding, I felt my muscles melt. This continued with the backs of the legs before I turned over and the massage and the facial began to blend into one.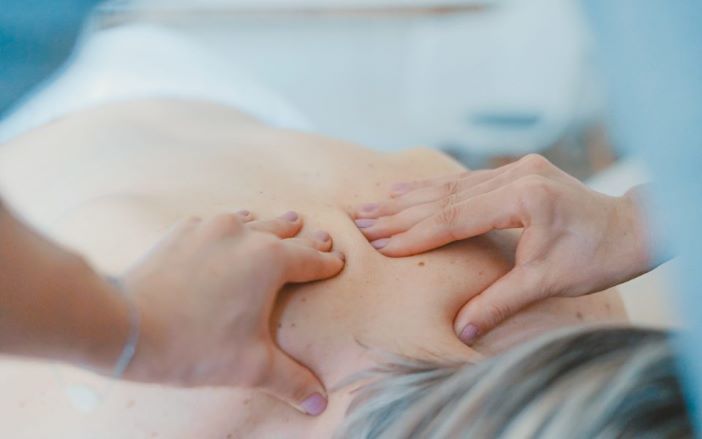 After massaging the front of the legs, Hannah began the facial with a triple cleanse, using almond cleansing milk, with her by now signature deep massage, removed by steaming hot towels and followed by icy lemon toner. This alternation of hot and cold stimulates the skin and the circulation, inducing a fresh, healthy glow – and it would become quite a feature as the treatment went on. After the cleansing, came the exfoliation (almond face scrub), followed by two (two!) masks. As well as Hannah's deep manual massage, there were also volcanic stones. They were first hot (as you'd expect in a hot stone massage for the body) and later icy cold. Again, all very stimulating for the circulation and an encouragement to oxygen and nutrient flow, this is also said to enhance the natural production of collagen. It's all very relaxing, especially as while the masks are working, Hannah is doing first a scalp massage and, during the second mask, a hand and arm massage.
There were serums and eye creams, lip cream and a gorgeous rose face oil, very replenishing and anti-ageing. My skin looked plumped and healthy and I went out without a touch of make-up for that bracing beach walk. (Well, it was just the sea birds who were going to see me.)
The Harper, North Street, Langham, Norfolk, NR25 7DH. For more information, including details about the hotel and its offering, please visit www.theharper.co.uk.