The Mandrake Hotel in London's Fitzrovia takes its name from a very interesting plant. You might remember it from Harry Potter – when this little anthropomorphic root is pulled from the earth it emits a terrifying shriek. Its place in magic, though, goes back a great deal further. In the Book of Genesis it was cited as an aid to fertility (helping Rachel to conceive Jacob) while the Greeks believed it to be an aphrodisiac.
It has a darker side, too. A member of the same family as deadly nightshade, it is both hallucinogenic and narcotic and, while it was used in centuries past as an anaesthetic for surgery, too much led to a coma or even death.
This idea of dark and light is the very essence of the Mandrake Hotel. You enter through a long hallway painted black (listen out for the curated music] and you emerge into the most exotic of gardens. At the centre of the Mandrake is an atrium three storeys high and open to the sky with magnficent Tasmanian tree ferns growing up, jasmine and passion flower tumbling down from the top. It is rather like the courtyard of riad and creates the same ambience of calm and light – and there's not even a hint of the busy streets outside.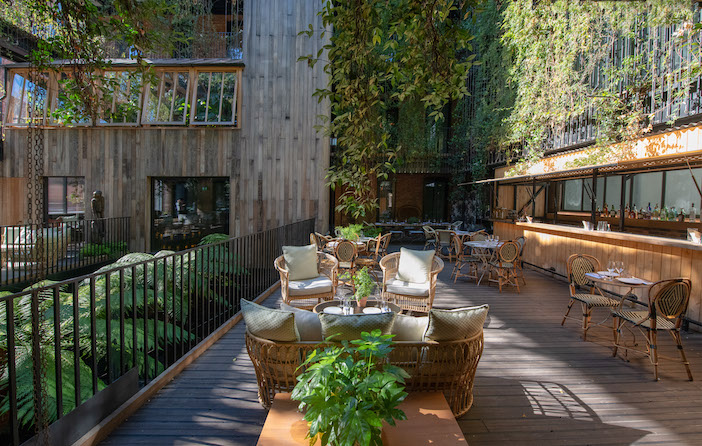 So, dark and light, sweet scents and sensuality all rub shoulders here. The rooms and suites, for instance, are either mostly black or mostly white. So the Penthouse faces east and is flooded with natural light from the early morning sun. There's a retractable roof (open it and bathe in the rain or admire the stars), floor to ceiling windows and Veronese marble fittings. The Mandrake suite, however, is black with a vast tented bed and, facing the setting sun, offers a tantalising darkness and hedonism.
The aim here has always been to achieve a balance between the dark and the light. Newly reopened after lockdown, though, the Mandrake is heading much more towards the light – surely with a deadly virus around we've had enough of darkness. The hotel has never had a conventional spa. What they do have right now is a Soul Reset package – this is a take on spas that really is unique, with the cleansing coming from the inside out.
This was the first hotel to have an in-house Spiritual Concierge Service and, post-Covid, this is coming into its own. Given there have been numerous surveys finding that more and more of us have increased anxiety levels, you can find stress relief here in so many ways. If you stay two week nights, you have unlimited access to all of the wellbeing sessions and if you stay for a long weekend you can not only going to a general wellbeing session, you can have one specially curated in the comfort of your room.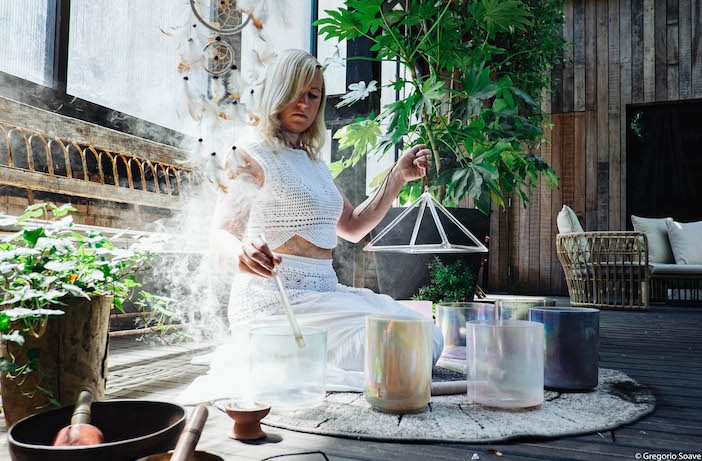 So, what's on offer? There are morning meditations in the garden, crystal bowl sound healing, breath work with meditation, yoga, gong baths and bespoke private energy healings. The evening I was there, it was a cacao ceremony, a form of shamanic healing where (among many other things) you drink sacred cacao delivered straight from the jungles of Central America – this encourages healing, connection and inspiration. If you think it tastes anything like chocolate, though, think again. You drink it warm, and it's certainly dark, but there's not an iota of sweetness. It's a taste I can't begin to describe. Let's just say that's quite unlike any other.
I was one of three joining the ceremony with Kasia Gwilliam who describes herself as a medicine woman but is equally interested in the work of the psychoanalyst Carl Jung and his archetypes. Rather like the taste of cacao, this is not an easy two hours to describe, so let me give you a few highlights. It takes place at 7pm in the Mandrake Suite – so it's dark and Kasia lights candles, laying out before her feathers (eagle?), simple rattles containing dried beans, tarot cards, night lights and blankets to be used later, a twig that works rather like the conch in Lord of the Flies – you are the speaker when you hold it. The first thing she did, though, was to heat up charcoal to create smoke that she wafted over each of us in turn as a spiritual cleansing.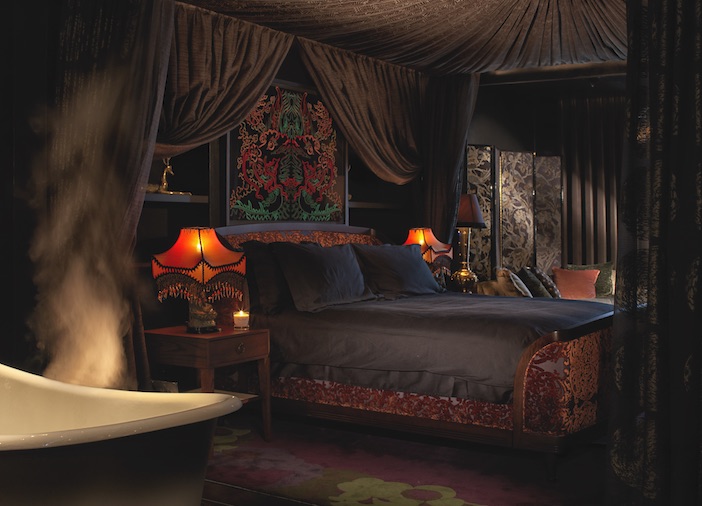 After this, we sat down on the floor and talked about what had brought us to the ceremony and what we hoped to get from it: our intent. Then through a series of meditations and intervening sharing of experiences and hopes, we gradually moved towards the cacao itself which we drank and then lay down covered in blankets for the final long guided meditation in which questions, answers and journeys were led by the spirit of cacao.
For four strangers, we were surprisingly open about personal matters and it was, for me at least, very much a cleansing for the mind (and possibly the spirit). Certainly, I left with answers (as Kasia pointed out from the start, these would be ones I knew already) and a sense of clarity and purpose that I didn't have before we started. It was also a very relaxing experience though – a word to the wise – don't drink too much cacao if you have trouble sleeping!
By the time we were finished it was around 9.30 and too late (for me at least) to eat but I'd borne that in mind and had lunch in the lovely outdoor Jurema restaurant with the heady smell of jasmine in the air. It's a short menu right now but with an unusual twist on South American flavours and – at least if you're not about to embark on a spiritual journey – a fantastic range of botanical cocktails.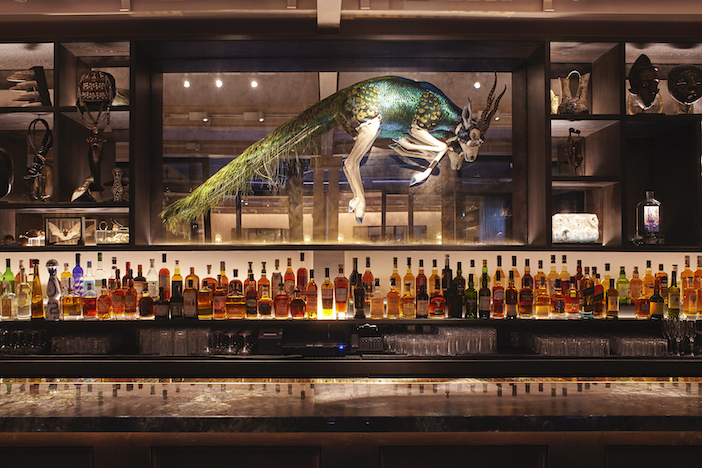 The next morning there was an early meditation in the garden – 8am before all the guests come down for breakfast – with Catherine Turner, who guided us (all three of us were there) to a place of calm in just 30 minutes.
So, if you're looking for a mind spa in these strange days, this is a place to explore. The hotel itself is a totally unexpected oasis in the heart of London and one of the few places I've visited that does truly deserve the epithet individualistic, with its quite unique blend of hedonism and healing. As well as the Soul Reset package, there is live music at the weekends, private dining cabanas, artists in residence creating bespoke works for the guests (including tattoos), theatre events and a truly awe-inspiring art collection including Warhol, Goya and Dali alongside soundscapes by Pierre-Arnaud Alunni and Azzi Glasser scent landscapes. My favourite – and this is one that captures everyone's gaze – is "Fable", a half-gazelle half-peacock, that has buck horns, a calf head and Malaysian beetle wings. Created by Cuban artist Enrique Gomez de Molina, it sits in above the bar, beautiful and discombobulating in equal measure. Just like the Mandrake really.
The Mandrake, 20-21 Newman Street, Fitzrovia, London W1T 1PG. For more information, including further details of the spa, special offers and packages, please visit www.themandrake.com.