The Runnymede is not what you'd call a destination spa. It has a perfectly respectable spa for a hotel (especially one so close to London) but that is just one part of what's on offer here. If you're looking for a couple of days' escape in a relaxing setting, where you can spend some of your time in a very quiet and calm spa environment (more on this later), this could be exactly what you need. The setting is, in fact, just lovely as you're right on the banks of the Thames with masses of wildlife, lovely walks and, of course, boats.
Boats are a good place to start at Runnymede. Not only are they a pleasant distraction while you sit outside for a drink or lunch (there are extensive terraces outside the bar and restaurant), the hotel has five of its own. You can rent these for a couple of hours or a whole day and either go with a professional skipper or have a totally DIY boating experience. And what could be pleasanter? Just think what Ratty told Mole in The Wind in the Willows. "There is nothing – absolutely nothing – half so much worth doing as messing about in boats."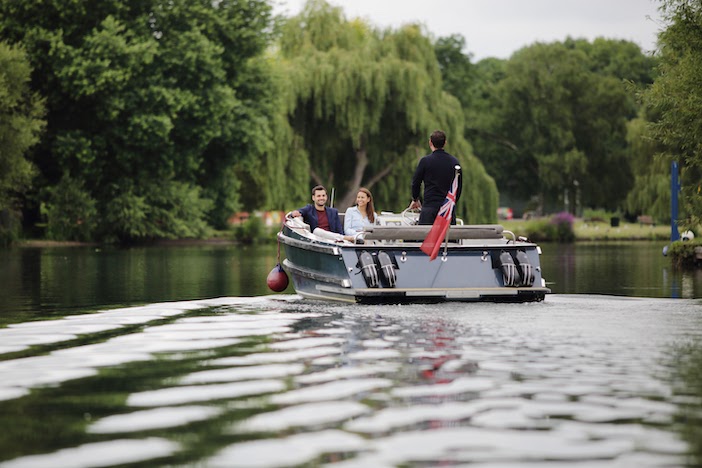 For fitness, there's a big gym and a number of classes from Body Blast Circuit to Mindful Yoga, all available free to guests. However, given the setting, most of us are naturally drawn to the great outdoors. There are tennis courts (they actually hold Outdoor Bootcamp if you feel you really must) and, rather more elegant, archery. Or – and I realise this may seem a bit odd for a spa column – clay pigeon shooting.
Bear with me here. I love shooting and, for me at least, it proves profoundly relaxing. This may sound a bit of an odd form of relaxation – holding something large and heavy that goes bang and recoils into your shoulder with a wallop. However, there is no chance of hitting your target unless you have total focus. And this is not so dissimilar to the methodology of mindfulness…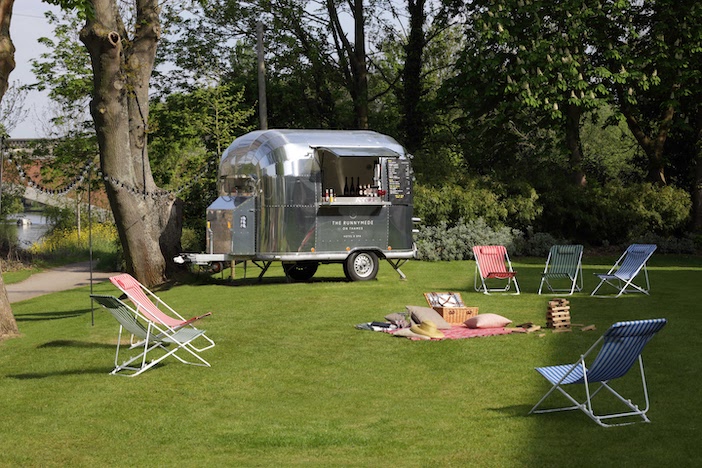 It works for me anyway. But if you're looking at a more conventional idea for spa relaxation, that's on offer too. Now the Runnymede has had a rather clever idea about this, giving guests specific timed sessions so they have each of the pools and other facilities almost entirely to themselves. Outdoors, there is a pool as well as the Whirlpool by the Weir. This is located on the riverside jetty and, right by the waterside, it's just a lovely spot (and obviously this one you do get entirely to yourself). There is also an indoor pool and this is where you'll find the sauna, steam, Jacuzzi and so on.
One quite unusual feature in this part of the spa is the Infrared Sauna. Infrareds are not like your usual sauna in that you don't find the heat around you getting overwhelming. Instead the heat is very specifically targeted – it's your body rather than the air around you that gets heated up. This means they can be very useful for muscular aches and pains and joint pain, such as arthritis. They are also thought to be good for sleep, weight loss, circulation and as a general detox.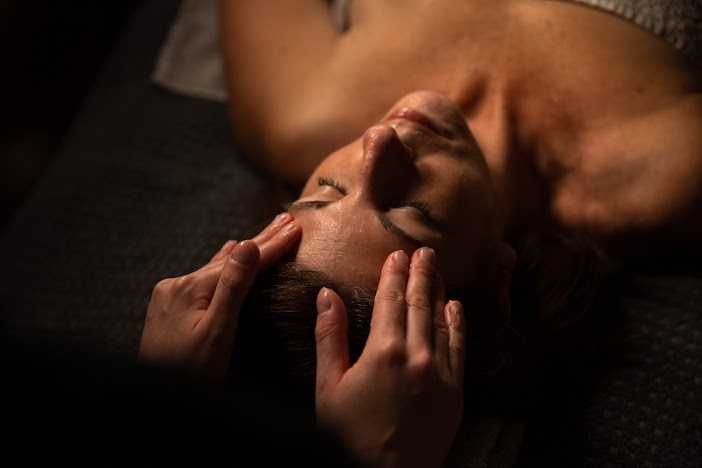 The spa also has a range of treatments on offer, including facials, massages and beauty treatments (nails, waxing etc). I had the Espa Face Back and Scalp treatments with Becky – it lasts for 70 minutes and is super-relaxing. The Espa range is arguably the best smelling on the planet. In the very first moment came a rush of recognition on just how sensational this range of products is – their Exfoliating Body Polish sends a blast of pure peppermint into the air. This actually followed on from the brushing of the entire back to remove the dead skin cells and open it up to absorb first the polish and then the Restorative Body Oil that Becky massaged in with a strong, slow touch (just what I needed to get rid of all those knots in my shoulders).
Feeling much more relaxed, I turned over to let the heated bed continue unravelling my back while Becky turned to the facial. We began with the Hydrating Cleansing Milk, followed by toning with Floral Spa Fresh (another wonderful scent) and exfoliation using Espa's Optimal Pro-Cleanser. Then, using the Optimal Pro-Serum, I had another long, slow massage from Becky, this time décolleté and face and up through the shoulders and the back of the neck. Then Becky applied the Essential Cleansing Mask (for purifying and deep cleansing the skin) and it all moved on nicely to the scalp massage, using Espa's legendary Pink Hair and Scalp Mud. (Be prepared to look like you've been backwards through that proverbial hedge till you've washed your hair, but believe me, it's worth it for the softest, baby-like locks.) We finished up with Floral Spa Fresh, a Depuff and Soothe eye gel, Optimal Pro-Serum and Optimal Pro-moisturiser.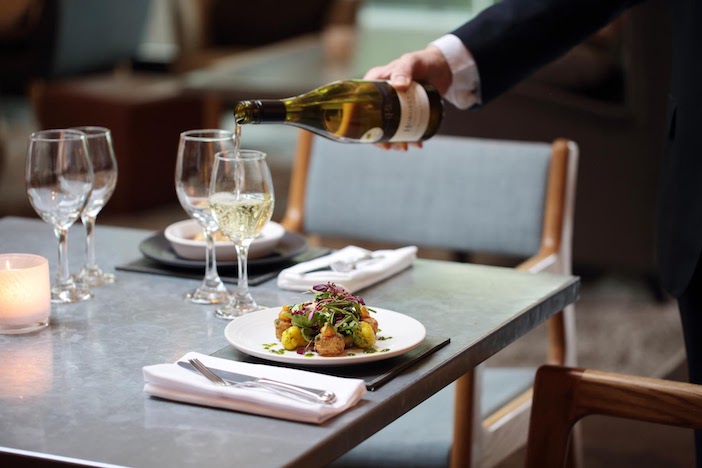 By now I was properly relaxed and strangely hungry. The hotel's Leftbank Restaurant has indoor and outdoor dining while the Lock Bar and Kitchen has a lovely afternoon tea and drinks in the evening. Or if you're looking for something a bit bucolic, you can have a picnic hamper to take outside the hotel (there are lots of lovely walks, including to the Magna Carta site) or in the grounds itself. I recommend the Orchard, a very tranquil spot. Or, there again, you could take it on your boat trip and just enjoy that riverbank.
Nightly rates at The Runnymede start from £170 for a Double Room, on a room only basis. For more information or to book please visit www.runnymedehotel.com/, email info@therunnymedehotel.com or call +44(0)1784 220600.