North Cornwall is now enormously popular as a UK summer holiday destination. It's a place that's ideal for families with all those glorious beaches, cliff top walks and plenty of water sports for the energetic, and some renowned restaurants for gourmets.
At Whalesborough Resort and Spa, you have a home from home, your own house with every mod con you can think of from underfloor heating and log burners (and, OK, you really shouldn't need them in the summer but it can be nice to snuggle on a chillier evening) to well equipped kitchens and BBQs. Laid out over vast quantities of countryside (500 acres), there are animals to visit (llamas, goats, ducks and chickens) and for children to feed. You can go in a trailer drawn by a tractor down to Widemouth Beach (which is in any case just less than a mile away). There's a children's play room and lots of activities.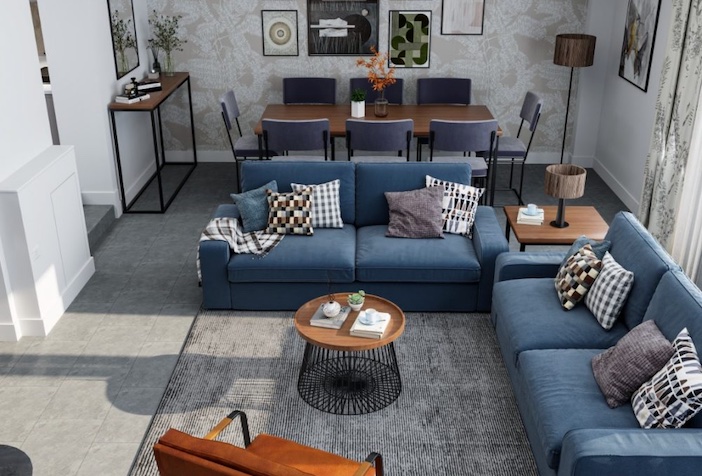 Many of the houses here are tasteful new build villas but they also have cottages converted from the original farm buildings. Whalesborough Cottage, part of the original farmhouse, has just opened up (I was literally the first person to stay). This is not the kind of conversion you would normally call a cottage. For a start, it's huge. There are four generous double bedrooms, three en suite, and the living area is enormous, including a separate playroom for kids. There's a big garden with outside seating and eating areas and a hot tub. While the kitchen feels like it covers an acre itself – it is the stuff of cooks' dreams. So you can self cater here with the greatest of ease, though there is also a bistro café that serves breakfast, lunch and dinner if you like. The view from the patio and the sitting room is simply gorgeous, so mostly you'd probably want to eat there.
The outdoor swimming pool is a minute's walk from the cottage and there is, of course, the spa with its own indoor swimming pool, all the hydro you'd expect (underwater massage, jacuzzi, steam and sauna) as well as a very sheltered outdoor relaxation area. They also offer some delicious treatments, featuring the Gaia aromatherapy brand. I tried two of them.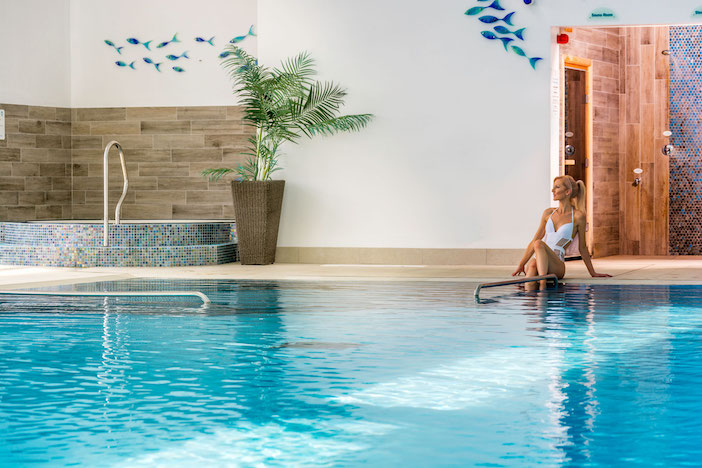 It began with the Gaia Raindrop Therapy. My therapist Pip described this as Advanced Aromatherapy. Raindrops and massage were a new combo for me but this was quite possibly the most relaxing massage I've ever had. For a start, it was two hours long and quite incredibly gentle. It begins with a footbath and the gentlest of foot scrubs while you're choosing your oil. There was a choice of three – calming, balancing and awakening – but I didn't know what they were called or which oils were in them until I'd chosen by the smell. Interestingly, I think under normal circumstances, I'd have chosen the calming one because two of the main oils were lavender and rosemary (some of my favourites) but I went unhesitatingly for the lemon, palmarosa, frankincense and ylang ylang that were the main constituents of the balancing one. It certainly worked for me.
After the footbath, I made my way to the very comfortable, slightly heated bed (always a sure way to help your muscles to melt). Lying face down, the raindrop method was applied to my back, a few cool drops at a time, smoothed in and then a few more. I found myself eventually wondering how much oil my skin could absorb. Quite a quantity it would seem.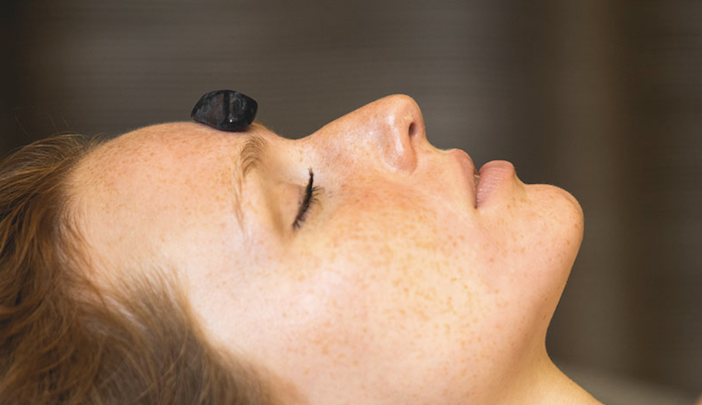 Pip used the most feather light of touches, combined with gentle pressure points and long soothing strokes. This is not just deeply relaxing, it also stimulates the blood circulation and, most importantly, works the lymph, moving the toxins out of your system and bringing the body back into a natural, deeply cleansed alignment.
The next morning I was back with Pip for my Gaia Lifting Yoga Facial. So, the idea behind this is the movements during the facial massage stimulate lymphatic drainage (getting rid of those toxins again) as well as giving the face its own workout to increase muscle tone and volume, making the skin more taut and with more definition. And afterwards, I definitely saw a pleasing tone around my jaw line, I have to say. So, again using all Gaia products, Pip began with a gently foaming facial wash then a cleansing and exfoliator so that my skin was definitely ready to absorb the Face Serum.
There were lots of hot and cold towels applied in between as well as a deep and intense facial massage, sometimes using the hands and sometimes the Gua Sha Stone – a traditional Chinese tool made from jade crystal that relieves tension, reduces puffiness and helps improve circulation. After this, Pip applied the Gaia Face Mask aimed at soothing and hydrating as well as acting as a natural anti-inflammatory. While my skin drinking it all in, Pip gave me a hand, arm and scalp massage – all quite blissful.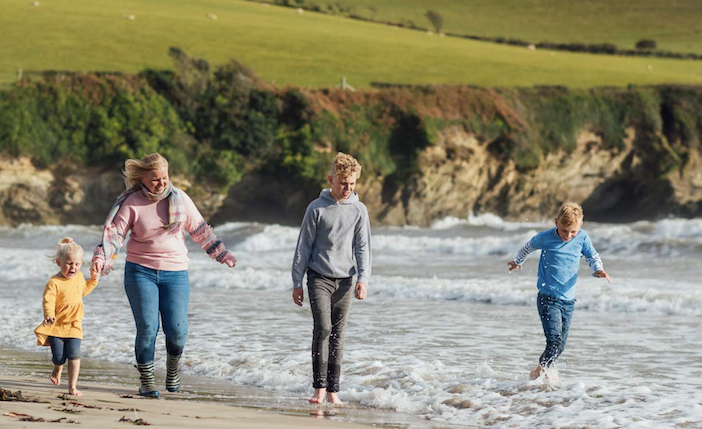 If you're looking for a family holiday (and with all this space it could be a multi-generational one, too) Whalesborough is ideal – though it could also work equally well for a group of friends who want to chill out in their own space and be close to glorious Cornish beaches. There are lots of places to visit besides the beach, though they all have them – Bude is a short drive and a bit further Polzeath or Rock where you can take the foot ferry to Padstow: so plenty of swimming, surfing, paddleboarding. The coastal walks are stunning and, after a long hike, there's always the spa.
Whalesborough Resort and Spa, Whalesborough Farm, Marhamchurch, Bude EX23 0JD. For more information, including details of cottages, facilities and the Weir restaurants, please visit www.whalesborough.co.uk.