Turning into Glass House, in keeping with the clean simplicity and beauty of the landscape, it stands out like a large silver cube, a beacon dedicated to wellness. Completely fenced off from its surroundings, as the gate closes behind you there's a sense of foreboding you won't be allowed out until its work is done, and you won't be, however much you crave a Mars bar or ordering in a pizza – and, yes, it has been tried. If this is sounding less and less appealing, read on – I promise, on your last day you will not want to leave.
For those of you who haven't been on a 'juice' retreat, this is an ideal, cost effective, quality retreat which offers both the first time detoxer, and well-practiced one, an excellent fit-for-purpose place to go without faffing about at airports or train stations. Just ten minutes from the M25, you wouldn't think you're that near Hell's Highway, but down a few country lanes, amid fields of grazing cows, we're in rural Essex and surrounded by the most incredible wide horizons and big skies that make each sunrise a wonder to watch.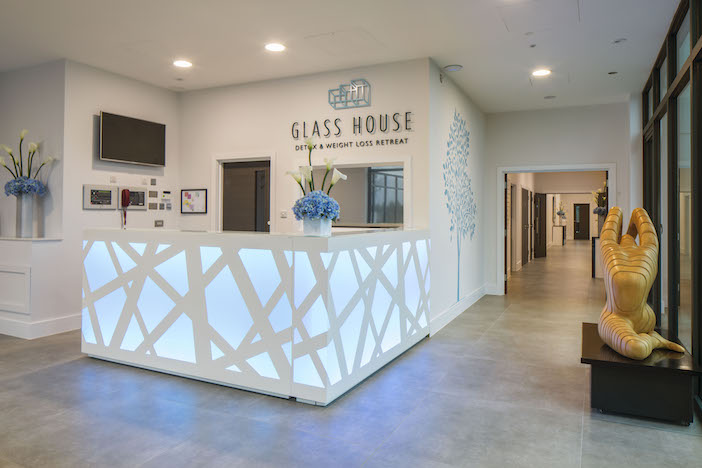 The owners, Joy and Brian Jarvis, live on site. Over the last twenty years, Joy has mystery shopped hundreds of retreats in the UK and around the world to perfect Glass House's MO. It is, in essence, a purpose built detox and wellness retreat. "I've seen some very beautiful spas," Joy says, "but each have something missing, and I wanted to create something that ticked all the boxes." She is the embodiment of its efficacy, too; she looks in her thirties, but with a son that age that is, clearly, an impossibility – and I didn't have the cheek to ask.
As juice diets go, these are surprisingly varied. While many such retreats focus on fruit, with its associated sugar, I was surprised at how versatile a variety of raw vegetables could be. I opted for kale most of the time, and the occasional beetroot, and window-dressed with almost any other juiceable ingredient you could imagine. Who knew how much variety there could be? And all, more surprisingly, as filling as any meal. But they're not sadists at the Glass House; if the idea of three days of juice fills you with dread, there are soups, too. Really tasty, filling and imaginative soups. I kept to the spinach, celery and thyme, the greenest I've ever eaten (and Joy's favourite), with each mouthful virtually telling me how good it is for me.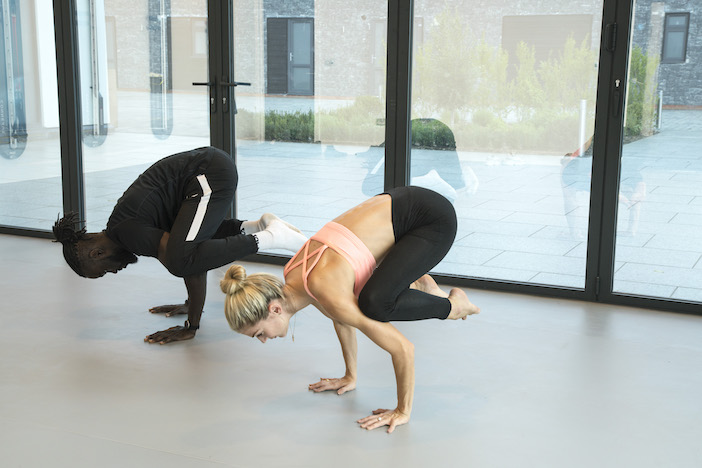 When you're not slugging vegetable matter, there are fitness classes. Held in a studio which looks out on to the gardens – cold and austere when I visit in winter, but beautiful all the same – it's ideal for yoga, and other options are plentiful. The instructors are local, too, which means they are knowledgeable and refreshingly unpretentious, as well as being personable and fizzing with as much enthusiasm as you could wish for. In my short stay, I'm put through my paces in boxercise and weights classes with Melanie, and find my form in dynamic yoga with Adu, so skilled that he can teach even this yoga instructor a thing or two.
Fear not, it's not all fitness, though. There's a communal salon, a relaxing break-out area in which to read and unwind, or wind up as you wait for your classes. What's more, the rooms are generous, the beds expansive and there's an uncluttered minimalism to everything, telling you subconsciously this is how you should live and be. There is no fuss or frippery as you might find in a converted stately home or a five-star add-on; it is fit for purpose, and shines because of it.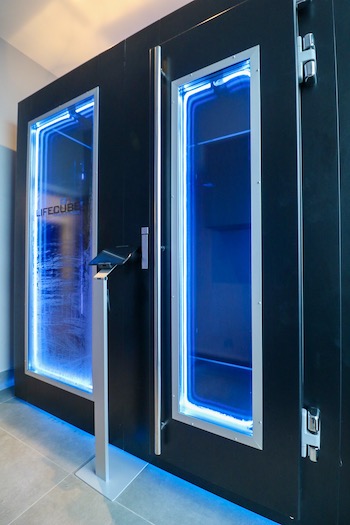 Of the treatments, of which there are plenty, none beat the Cryo Chamber. It does exactly what you'd expect. Imagine standing on top of Mount Everest in the nude for four minutes, and you won't come close. Stepping into a cubicle at -30 for a minute is one thing, but then imagine moving into another for four minutes at, wait for it, -110. That's not a typo. I haven't double clicked on the 1 by mistake. It is MINUS 110. And then they turn on the fan. I'm not afraid to say I thought my nipples would fall off with frost bite.
I made raucous utterances that would make Danny Dyer blush. The very supportive staff were understandably forgiving, 'don't worry, everyone swears', and I'm told Olympians do this all the time. Quite why is beyond me, but the high you get afterwards stays with you for hours. And what the process does to your body (cellular regeneration, soothing muscular injuries you've had for months, fat burning, to name but a few) has been clinically proven to improve wellness.
On to more prosaic options, there is a non-obligatory, but I suggest must-do, walk in the mornings. These are led by Mel and are excellent. If you're talkative at 7.30 in the morning, you'll find your kin, but not being one of those, I was quite content – and equally accommodated – walking in the mud (with borrowed wellies) along the hedgerows and watching the sun rise. Wellness here, it seems, is as much about the mind as the body.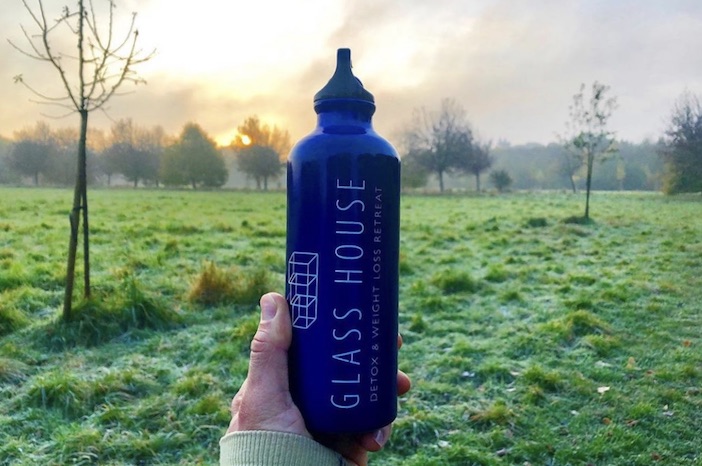 Speaking of which, one addition they don't mention on the website but, for me, was a highlight, are the evening talks. Held in the salon, on my visit Jacky Rands (www.essentialbeings.co.uk) shared extensive and relevant knowledge about aromatherapy oils and Colin Wyatt offered a seriously good sound gong practice. Not your thing? Consider that these sorts of talks and experiences offered elsewhere usually come with a hefty price tag, but at Glass House they're part of the package and make, as one client put it, hour retreat 'seriously good value'.
Glass House Retreat, Harrow Road, Bulphan, Essex, RM14 3BP. Day rates start from £85 per person. Massages start from £55. Retreat prices start from £579 based on single occupancy in a superior room. For further information, including details of facilities, offers and 'a typical day', visit www.glasshouseretreat.co.uk