If you can remember back that far, you might recall that, for a short while, Portugal escaped the UK's travel restrictions. It was during that brief hiatus and, unable to overcome a distinct feeling of cabin fever after six months mostly at home, I decided to get myself to Lisbon. A couple of hours away, a warm autumn climate, fantastic food and wine, a city where the river meets the sea, lots of sights to see – what could possibly go wrong?
Of course, what went wrong was the government changed its mind and, by the time I was ready to go, the Covid iron curtain had fallen. I gave this some thought. The biggest downside was obviously 14 days of quarantine on my return. But there again, what the hell?
By the time you read this, I really am hoping Portugal is back on the government's list of go-to countries. It's a favourite place for Brits (we're their number one visitors) and, while most go to the Algarve, the capital offers the most laidback of city breaks. For a start, there aren't too many people (the city's population is half a million – imagine!). Its centre is small and easy to get around and both the historical heart of the city and its outskirts are on the river, the sea or up in the hills.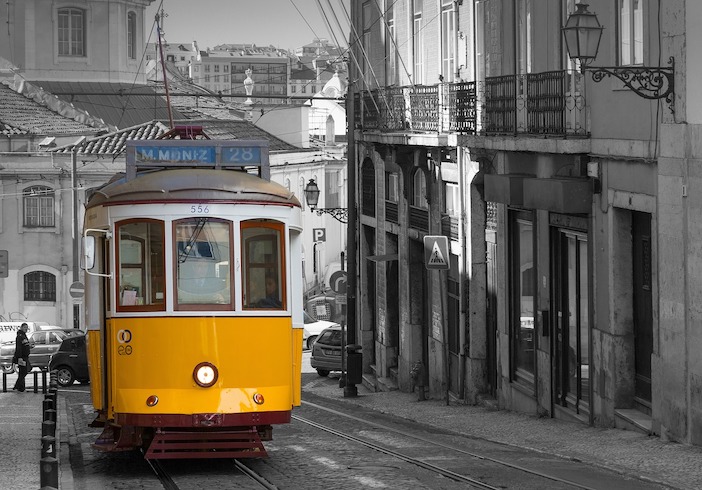 So, when I say, historical, most of it doesn't go back all that far. In fact, the historic district of Baixa mostly dates from the 18th century onwards when it was rebuilt by the Marquis of Pombal after a catastrophic earthquake. Main streets became boulevards, the houses were rebuilt, often with those exquisite tiled exteriors, and vast open squares featured monuments to the country's seafaring past.
Most spectacular of these is surely Praca do Comercio, entered through a Triumphal Arch and surrounded by the colonnaded streets once used by gold and silversmiths. The fourth side of the square is the River Tagus where (and this explains the comercio bit) ships returning from the New World moored to unload their treasures.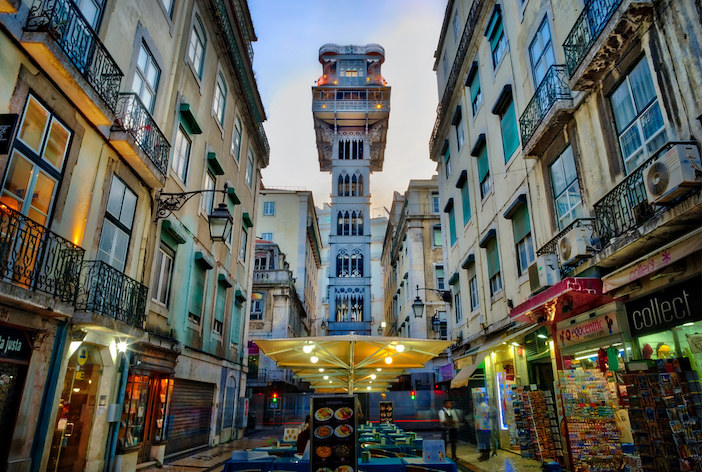 Close by is the Santa Justa lift. Built in 1902 by a pupil of Gustav Eiffel, it offers an architectural nod to the famous tower and is also part of the public transport system and gets you to Upper Lisbon without the effort of walking uphill. The view from the top is pretty sensational and you can now stroll round the districts of Bairro Alto and Chiado.
It's just a little bohemian round here (some say it's Lisbon's Montmartre) and there are lots of good restaurants, bars and theatres. The most famous café in Chiado is A Brasileira, the 19th century second home for a group of intellectuals, artists and writers and a bronze sculpture of one them, Fernando Pessoa, sits among the diners on the terrace.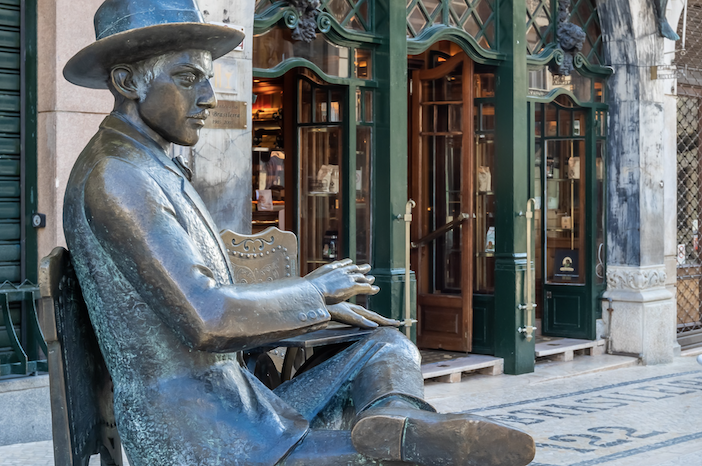 Fifteen minutes downriver and you're in Belem and the mouth of Tagus. So you can see the sea as well as some of Lisbon's most extraordinary buildings from the grand 16th century  Jeronimos Monastery to the beautiful curves of the modernist MAAT (Museum of Art, Architecture and Technology). There are dozens of museums, a beautiful waterside promenade and Fabrica de Pastels de Belem where (it is said) they invented those mouth-watering egg tarts.
You will find, wherever you go in Lisbon, they have their own speciality cake and, to be polite, you just have to eat one. Up in the Sintra hills, it's flaky pastry stuffed with sweet almond paste and drenched in sugar. (Just in case it wasn't sweet enough.) Sintra is Lisbon's most aristocratic district, packed with palaces and castles. The place is like something out of a fairy tale with 19th century romantic rubbing shoulders with medieval Moorish. It's full of cobbled streets with charming shops and cafés and you need a long day here as there are dozens of sites to visit.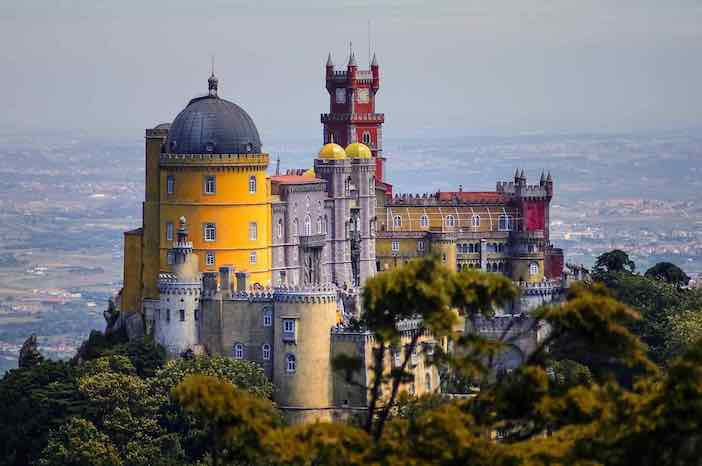 If you want something more laidback, head for Cascais. As with Sintra, you can take a train from central Lisbon and in half an hour, you're by the sea. It's a fishing port, a surfers' paradise and there's a charming town centre. If you head to the north of the town, it's a wild, untamed coastline with sand dunes and dramatic scenery. It's also the site of Cabo da Rocha, the most westerly point of mainland Europe.
I stayed in central Lisbon at the Corinthia Hotel (coming soon in Spa of the Month) where they seem able to blend the ultimate hi-tech with a relaxed atmosphere (make sure you get one of their baths with a view). I had four days – a pretty long weekend – though I'd say that was the minimum to get under the skin of this city. Put it on your escape list for 2021.
Anna stayed at the Corinthia Hotel. For more information, including more ideas for exploring the city and why to visit Lisbon in the winter, visit www.corinthia.com.