Thirty minutes from Folgaria, back down the winding roads, dropping some 1000m, and with stunning views of the hilltop Castel Besano, one of many fortifications from the former Austrian-Hungarian Empire, lies the town of Rovereto, Trentino's second town. It's worth a visit to the region for this alone, and why it gives the make-up of ski holidays a rethink.
Arguably the prettiest in the region, it has a beautiful aspect, surrounded as it is by the mountains. In part typical Italian town of narrow cobbled streets revealing petite piazzas, there are also broad avenues with that mountain backdrop like a Hollywood matte painting. And right in the middle of its main thoroughfare, Via Trento, between rows of Palladian architecture, is the Mart museum of contemporary art.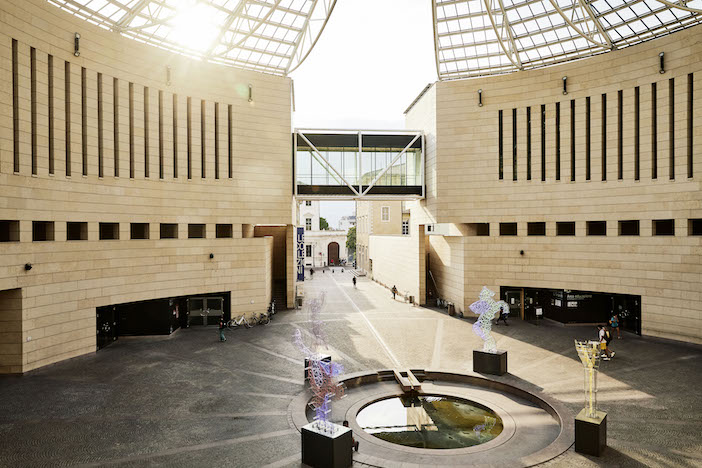 Built in 2002 by Mario Botta, its striking domed atrium is modelled on the Pantheon in Rome. With four galleries, it houses some 30,000 works in its permanent collection of mid-19th to mid-20th century, and runs several temporary exhibitions; notably at the time of visiting, a retrospective on the father of Futurism, Fortunato Depero, himself hailing from the town. If you don't recognise the name, you'll know the work, particularly if you've ever drunk a negroni. Among his vast, vibrant tapestries and set designs for Diagalev's production of Stravinsky's Nightingale for the Ballet Russe, Depero is perhaps best known as the designer of Campari's logo and iconic poster art.
A companion piece to this cultural tour de force is Senso, where the Michelin-starred chef, Alfio Ghezzi, also from Rovereto, often takes inspiration for his dishes from the gallery's exhibitions. In what he calls 'The Cooking of the Senses', his tasting menu is a flight through the region; sardines from Garda and mountain cheese, mushrooms and polenta, mortadella sausage with apples and Trentodoc, he creates his own works of art, often elevating the humblest of ingredients. Among the many highlights were several I'd not experienced anywhere else; carrot four ways, a tribute to celeriac, and dessert is given a savoury spin; meringue with olive cream and chicory is served with a white chocolate and horseradish ice cream.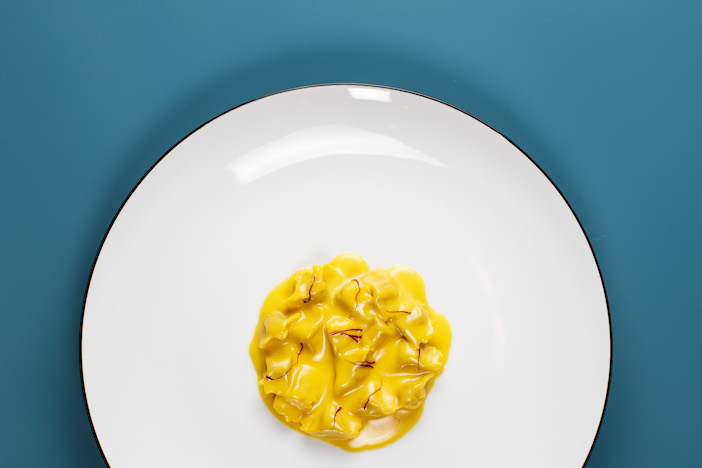 Amid the town's contemporary appeal, there is also the traditional. Rovereto is, after all, an ancient Italian town, oozing history, with landmarks aplenty from the Venetian Empire to the First World War. There is, too, another brand name that in many ways puts Rovereto on the map. It is also the home of Boltadi. If that name doesn't ring a bell, picture a typical Italian cafe and it's likely you'll recognise the logo on your espresso cup.
It is the oldest coffee roasting facility in Italy, dating back to 1790, and is now a coffee museum of sorts; a time capsule of machines and paraphernalia dedicated to the creation of the perfect cup of coffee, from the original column stoves to Gaggia and their rivals' espresso machines in beautiful art deco design, and even a 1930s Lambretta motorbike as the first mobile coffee shop. It's a charming, sensorial whistle-stop through the evolution of the world's most popular drink. And, naturally, it's still a roasting and tasting facility, right on point with its green credentials, with the opportunity to find that definitive cup.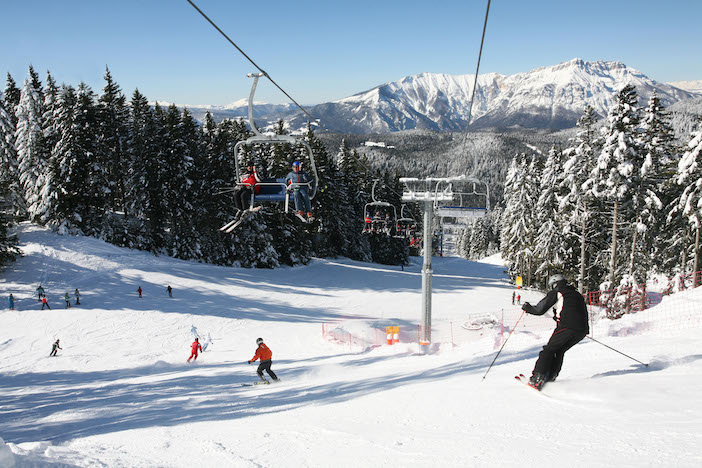 And what of the skiing, you may ask? I'm no expert, but that's probably why I felt it was ideal. The low position of the Alpe Cimbra does mean snowfall is intermittent (this year there was very little, versus last year's two-metre dump, which was unable to be enjoyed for Covid), but the machines are highly efficient at keeping the pistes running and the higher slopes are well served.
But, significantly, it means we're in the tree line, making the topography far more interesting; they're more like forest trails than bare slopes, and the inclines are more forgiving. Long, meandering blue runs, some exciting reds, a few blacks for the more daring; it's a set-up that's perfect for the wary intermediate like myself, and a reassuring number of learners and children prove it's an excellent spot for the beginner. There are, too, the benefits of the inimitable Italian hospitality scene; Aperol spritzes between runs, hearty dishes and the ubiquitous bonhomie.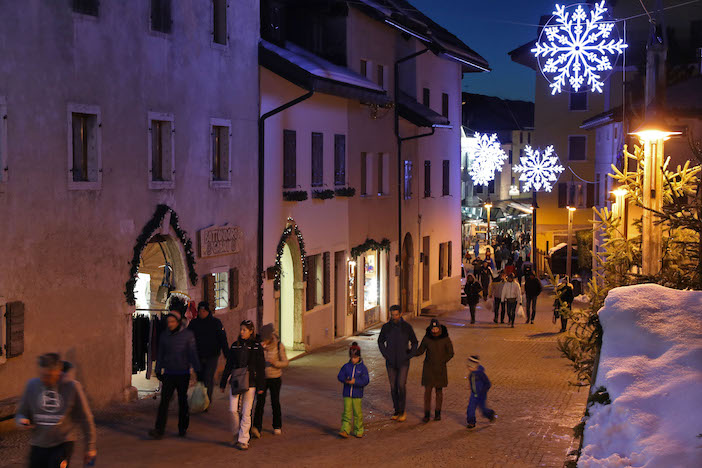 It might not have the high-end brands of Gstaad or the grand hotels of St Moritz, or the nightlife of the Trois Vallees, but that's what makes Trentino so appealing. The towns of Folgaria and Lavarone are not dedicated to the ski lifestyle and all its excesses; it's as if you're in a small Italian town that happens to be in the mountains. It's perfect for families, fair weather skiers, and culture vultures – which is probably why the only other voices I heard while I was there were Italian.
For more information about Trentino, visit the official tourism website at www.visittrentino.info/en. For more information about activities in Alpe Cimbra, including details of dogsledding, fatbiking, snowshoeing at sunset – and, of course, skiing – please visit www.alpecimbra.it.
The Arb stayed at the four-star Folgaria Golf Hotel. Rooms start from €180 per night for two people sharing a standard room, half board.
For more information about Rovereto, please visit the official tourism site at  www.visitrovereto.it/en/. The set menu dinner with wine pairing at Senso, Mart Museum, by Alfio Ghezzi is €170 per person. More info at www.alfioghezzi.com. The Depero exhibition is running at Mart until 5 June 2022.