It's December. Everybody's talking upcoming travel plans, and mine are getting a very wary reception.
'Crosscountry skiing is really, really hard work', says Hugh, gently startled. He's just been on an Alpine skiing trip with me, and so has a rough idea of the ratio of hard skiing work to Big Fondue I expect from a winter sports holiday.
'Okay, sure. But crosscountry skiing is no holiday!', texts my editor – greenlighting my feature pitch but also, I feel, very much protecting himself against litigious action if I come back a traumatised shell.
The amount of subtext varies – 'Yes, prepare to be ruined', says a ski instructor friend, sagely – but the overall message, consistent.
So it's forewarned, though not much more forearmed for it, that I leave for Arosa.
Magnetic as a destination even without the skiing, Arosa comes with plenty of lower-effort attractions. A bear sanctuary, for one. Snowshoeing trails with important fondue landmarks along the way – Alpenblick and their molten-gold Alpkase version high among them. A journey from Zurich via the Rhaetian Railway that climbs 1000 metres through forested, snowcapped beauty, and across my new bridge crush (everybody has a bridge crush) the Langwieser viaduct. And the Tschuggen Bergoase spa, with its installation outside of big, vividly-lit sails, designed with signature maximalism by Carlo Rampazzi.
Once upon a time Arosa was more famous as a spa destination than a winter sports one. Tschuggen Grand Hotel's first incarnation back in the late 1800s was as Berghilf Sanatorium – a wellness institution on the same site, with visitors flocking from across Europe to steep themselves in that wholesome Graubünden mountain air.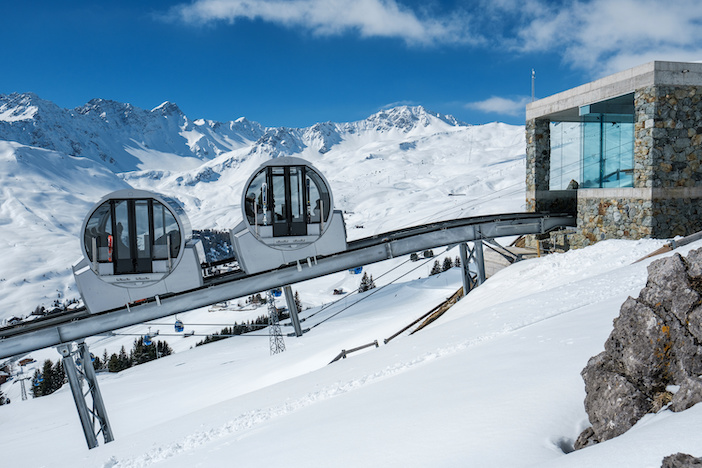 Nearly 150 years – and a fire, a rebuild and an expansion – later, Tschuggen Grand Hotel and their sister property, Valsana Hotel + Appartements, dominate Arosa's luxury hotels winter sports scene. Both of them high-design, each hotel hits a different corner of the market. Tschuggen Grand comes with more traditional five-star flourishes: grand, high-ceilinged dining rooms; Michelin-starred La Vetta, and the Tschuggen Express, a private ski lift exclusively for the hotel's guests, small six-seater pods gliding quietly down on hydropower from the slopes to the entrance of the hotel's boot room. Enormous Bond villain-lair vibes.
Valsana, on the other side of the lake, comes with a loveliness rooted in thoughtful, simpler design – reclaimed wood, raw finishes and record players with a small, different vinyl collection in each bedroom – and sustainable practices: offering climate-neutral stays, serving hyperlocal produce in their Restaurant Twist, and warming the entire complex using geothermal heat exchange and waste heat recovery methods via an enormous ice battery in the basement.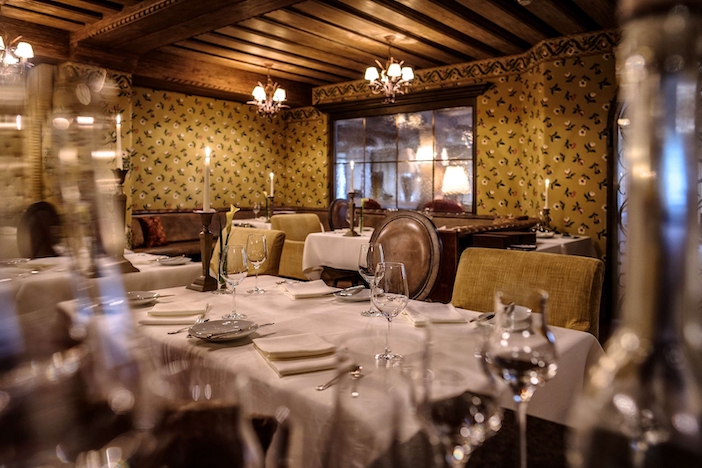 Both hotels would be good places to hibernate through the winter, if that's what you're looking for. But we aren't here to knock back Graubünden pinot noir and eat rosti by the metric ton. I mean. Not only here to do that.
And it turns out, thankfully, that XC skiing is a sport where unearned confidence and wild optimism really works in your favour. It's hard, yeah, but unlike Alpine skiing it's hard work with immediate payoff, hard work that slides you smoothly through valleys and across slopes with a gratifying swooshing noise. The slapstick falls, and there are plenty in the first hour or so of our lesson, are low-damage. The pull through all of your muscles is satisfying; the small downhill swoops on our circuit are exhilarating out of all proportion to how fast we're actually going (not that fast) and how steep the drops actually are (not that steep).
And it feels unbelievably graceful, though the way my muscles feel the next day – aches flaring specifically down my right inner thigh and left buttcheek – suggest that I was maybe just… lunging, lopsidedly, through the circuit? But in the absence of video to prove otherwise I choose to believe it looked as intuitive, as eagle-taking-to-the-air, as it feels. It'd be the work of a lifetime to be good at this, but it's surprisingly easy to be okay-enough to love it.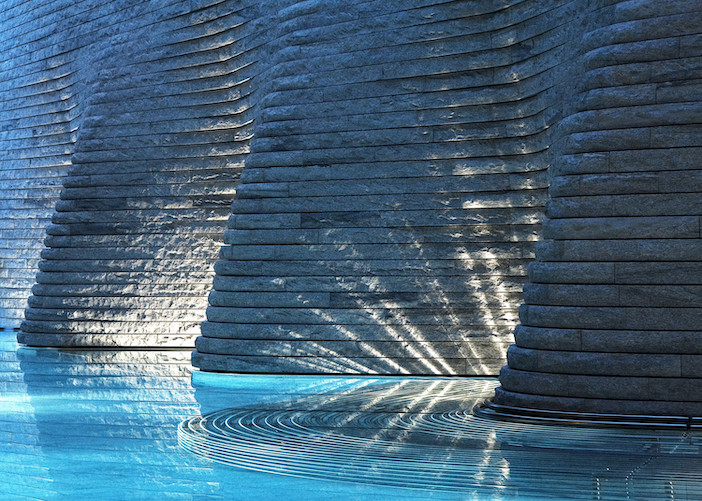 The part about it being hard work, though. The haters had that right. A half-day's XC is enough to leave us pathetically grateful for the Tschuggen Bergoase spa, the hotel's 2006, high-design response to the site's history as a wellness retreat; the saunas and pools and masseurs do their level best to warm/soothe/knead the crosscountry tautness out of us.
The place is luxurious, obviously, and like crazy. But more than that: it's also lovely. We walk a Labrador puppy (courtesy of the Tschuggen's manager) through snow-covered hiking trails in the morning, sit down to a mountain-view breakfast with a cured meat and cheese buffet that Shall Not Soon Be Forgotten, and then spend hours skimming through crosscountry circuits under blue skies.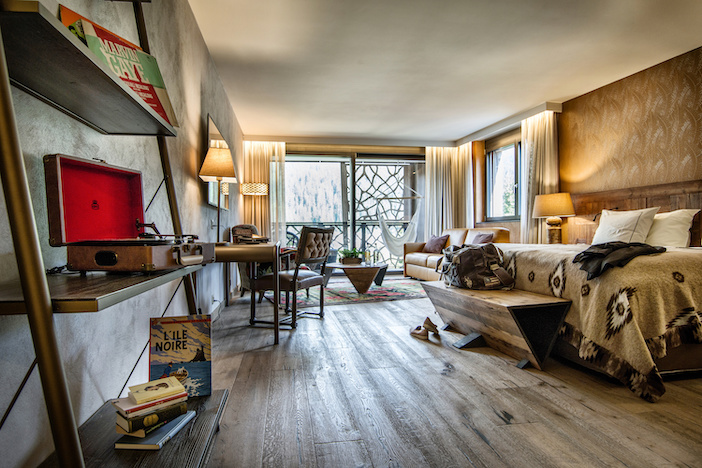 We sit in the Tschuggen's lounge by firelight, watching a couple who must be well into their eighties spinning through fluid waltz after waltz to the live band. We drink champagne in bed late at night, the room's long span of floor-to-ceiling windows and a snow-pale panorama of mountains stretching out at our feet. We snowshoe across the same mountains in search of fondue the next morning. And in between I lie there on the Bergoase massage table, getting the exhaustion pummeled out of my muscles, contentedly aching.
Arosa: not a sanatorium destination anymore. Still in the business of making people feel great.
Lydia was hosted by Tschuggen Grand Hotel and Valsana Hotel & Appartements. Double rooms at Tschuggen Grand Hotel start from CHF 635 in the winter, including breakfast, access to the spa and use of the Tschuggen Express. Tschuggen Grand Hotel, Tschuggentorweg 1, 7050 Arosa, Switzerland. 
Double rooms at Valsana Hotel start from CHF 420 in the winter for two adults, including breakfast and access to the spa. Valsana Hotel & Appartements, Oberseepromenade 2, 7050 Arosa, Switzerland.  
SWISS operates up to 180 weekly flights to Switzerland from London Heathrow, London City, Manchester, Birmingham, Edinburgh (seasonal during summer) and Dublin. For more information on Arosa visit www.MySwitzerland.com or call Switzerland Travel Centre on the international freephone 00800 100 200 30 or e-mail, for information info.uk@myswitzerland.com.