So our esteemed managing editor, Toby, throws me a curve ball knowing I will not be able to resist: a short but luxurious Venice weekend to launch a new upmarket cruise ship. There are but two problems: 1) I will most likely be consorting with a fair proportion of hacks of my own social and financial spheres who are unlikely to avail themselves too frequently of a cruise costing more than a new car, in a vessel with a capital expenditure quite capable of keeping Greece afloat. 2) The directive that at the gala dinner only white shirts are allowed. Does that mean I could arrive dressed only in my best Fred Perry c 1982 short-sleeved (but immaculately white) tennis shirt? I think, even for Venice, this might indeed be a first….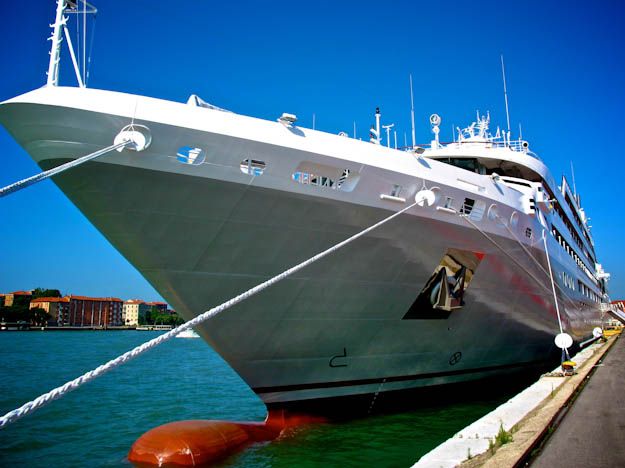 A white shirt… surely I had one once (weddings, funerals) somewhere? Ah, there, at the very back of the wardrobe just waiting for the day to be re-aired. But wait, what's this, a 15" collar? No way, not twenty years on, I must have put on a good 1" around the neck, and somewhat more around the waist, I fear. A quick hopeless struggle like an aging Cinderella sister in drag, proved the point unequivocally. It seemed an expedition to M&S might be the only answer, until, lo! – there, almost always and forever overlooked was the answer to my prayers – a short-sleeved Oxfam cast-off (where I do volunteer work occasionally) with, joy of joys, a 16 inch neckband no less! The only problem was short sleeves and a collar design like a pair of pyjamas. Never mind, worth a go, at least I could fulfil the suit directive. That plus an art-deco tie might divert attention from my shirt's tennis-playing past. So all that was needed now was a light overnight bag together with the usual a-z of pharmaceuticals aimed at keeping at bay all but death and permanent disablement.
Girls in turquoise and boys in white. Right, OK, got it. And there, sure enough, at Venice airport were the aquamarine-clad ladies all ready to escort us (via expensive water taxi) to the premium berth, together with our home for the next 24 hours, perfectly placed with Guidecca alongside: Le Soléal.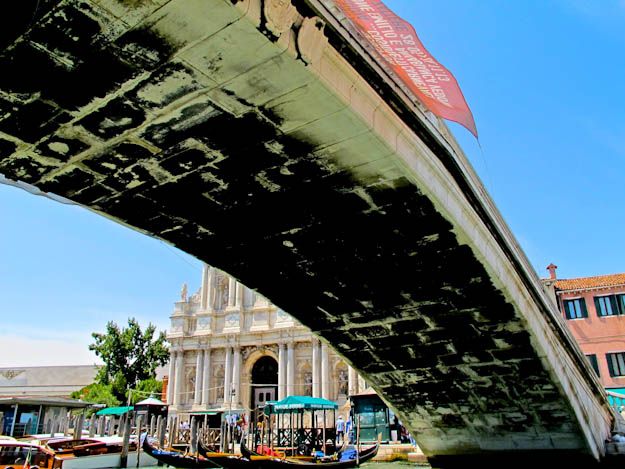 Previously I had been told that the (to me at least) mysterious owner, one Jean-Emmanuel Sauvee, would be unavailable for interviews due to pressure of other (presumably more important) requests. However, there at the end of 500 metres of red carpet, just at the bottom of the hi-tech gangplank, hovered a faintly recognisable figure. As we hurried towards him, most of us dragging inexpensive carry-on bags with the kind of plastic wheels which could easily, in bulk, write off half a mile of expensive carpet in under 60 seconds, there he was, mine host, waiting to greet us all personally, bold as brass. I have to say here that, in parenthesis, the very rich have always fascinated me. They seem human like the rest of us and are usually able to communicate, at least nominally, with the hoi-polloi, but are they not actually an alien species sent to earth to report back to some higher authority? For when you see them together, so to speak apart from us, that secret language and communication is easier to recognise if certainly not easier to understand. End parenthesis.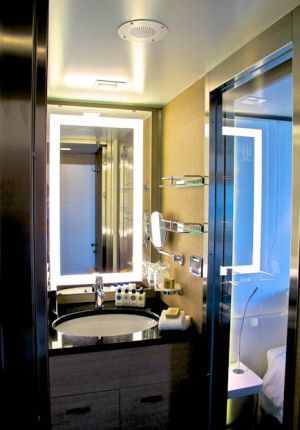 So the lightly tanned, lightly graying, lightly smiling Monsieur Sauvee extends what appears to be an entirely normal hand to greet me. I venture to ask a question. He responds. I ask another. Minions gather, fearful of overexposure to one foreign travel writer. But he continues to chat, holding them at bay with barely a glance. I am entranced, one might almost say seduced, by oodles and oodles of French charm (backed up by the knowledge that he owns a fleet of luxury vessels able to penetrate, almost literally, to all four corners of the globe.)
Inside all is cool neutral colours, discreet drawers with leather handles and "soft-touch" closing. Tasteful, elegant, everything geared to the wealthy guest so as to make he or she feel immediately comfortable, "at home", so to speak. Well, even for a single night, that suits me just fine! Ranged across six decks are spas, two or three restaurants, reading rooms, internet and computer stations, bars, medical facilities and a host of willing hands to make sure your stay is truly comfortable and that there is nothing more you could possibly require. In my case it was toothpaste, forgotten in the shirt saga, and instantly supplied by a keen young receptionist from her own personal supply. I am familiar with Cunard, P&O and Azamara, but this is like being on another planet altogether.
So, just a few facts and figures for the record: the company now has four yachts in service with another on the drawing board (our yacht, Le Soléal, was constructed for Antarctic exploration with a reinforced ice-breaking hull). They ply seven continents carrying 20,000 passengers every year with a turnover approaching €100m. They cater for the luxury travel market focusing variously on adventure, culture, or relaxation pure and simple. Finally and very importantly, their ships are extremely "eco-friendly" with features such as "dynamic positioning" (which means there is no reason on all occasions to drop a conventional anchor with potential damage to the seabed); diesel engines using light bio-fuel, and cutting-edge waste and sewerage systems. M. Sauvee put such plans in place decades ago, and now his foresight is really bearing fruit, as it is these smaller vessels that are being let into shoreline terrains denied to the larger ships. This together with a real concern for the environments and their protection, which Companie du Ponant actively promotes, places them in the vanguard of "green" cruise operators.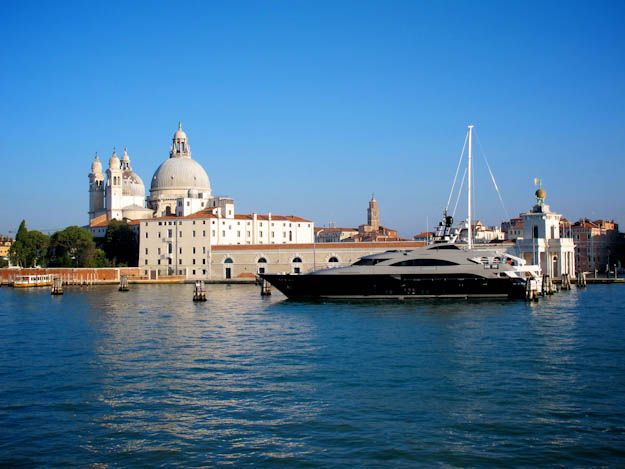 Of course, the press conference with Monsieur Sauvee, his chief designer, Jean-Philippe Nuel and the Deputy MD, Veronique Saade proved to be anything but a closed affair, but we were shepherded into small groups and plonked ourselves down when our turn came to confront the great and the good. M Sauvee looked a might distracted (I would of course hesitate to say bored) but there seemed to be a lot of questions about the interior design colours (Taupe? Gunmetal grey? B&Q no.7?) so I thought I would butt in with more provocative questions. I started by asking if his experience as a senior officer in the French merchant marine had instilled in him a French pride which transmitted itself to his current operations? A pause. Had I overstepped the mark? No further invites maybe? Then yes, indeed, he was extremely proud of the "Frenchness" of his group, but it was his avowed intention to "open his ships to a truly international audience." "OK," I responded, but what about his vision, now 25 years after incorporation of his company, what about the future and the next quarter century? Another pause, then "Well of course, I want to be Number One!" The entire panoply of journalists' pens began to scribble simultaneously for now they have their article's byline!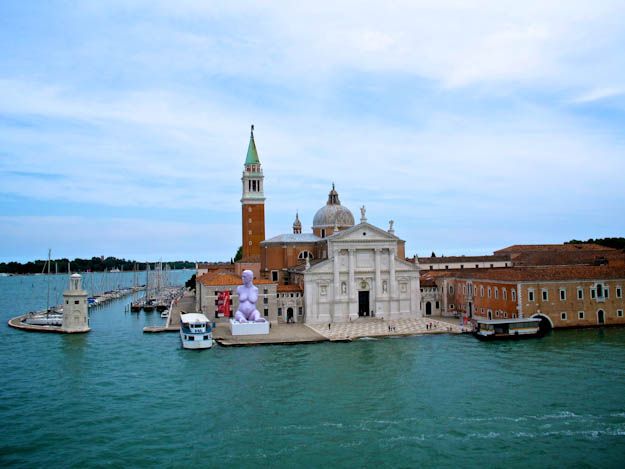 On occasions like this, in an ideal world (for the owners and their minions and publicists) a schedule is constructed where every minute is accounted for, so one really has no time for serious questioning or even the possibility of thinking straight, and this weekend was no exception. Arrival, buffet, Q&A, tour of ship, cocktail reception, inauguration (with a speech by an ex prime-minister of France), departure to cruise the lagoon, docking on a remote island to see fireworks appear from nowhere, gala dinner, disco dancing, surprise masked ball, more drinks, and the prospect of an early docking back in Venice. And this was just day one!
During the midnight masked ball (or disco rather), a champagne thirst suddenly overcame me so I dispensed with my mask, figuring that at my age it would neither hinder nor help me, and made my way to the bar. Here I joined an extremely interesting looking man, on his own like myself, whose sharp and gimlet-like eyes were constantly taking in his surroundings; someone who quite obviously never, as they say, missed a trick. After a little banter and small talk I enquired as to his reason for being here – travel agent, tour operator, honoured guest even? I nearly fell off my bar stool when he announced himself to be the CEO of our host's direct rivals, Silversea, a well established and larger firm specialising in precisely the same market placement as M. Sauvee! Indeed, Silversea could be seen as a yardstick in terms of luxury cruise travel to which smaller companies might dare to aspire. Then I realised that mine host, M. Sauvee, must surely be well aware of the old adage, "Keep your friends close but your rivals even closer."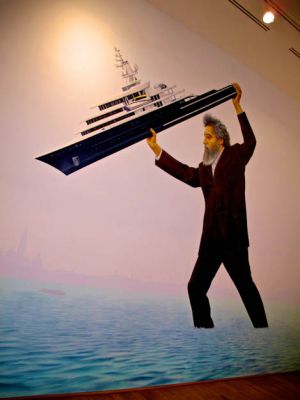 And sure enough, the next day at a buffet lunch of oysters, langoustines, scallops and surely anything else extractible from the surrounding watery depths, I saw those two giants of the industry in close, friendly and animated conversation. Then I realised that rivalry of this kind was merely a question of numbers (as John Garfield says in the great Hollywood movie Body and Soul, "it's all addition and subtraction, the rest is just conversation"). Furthermore, that there is indeed plenty of room for operators both big and small in what many would describe as a niche market. The niche it seems is just getting a whole lot bigger.
Next day the water taxi was waiting to take us, as honoured guests even, to the Venice art event, the Biennale. Beautifully organised, again swept away there by private water taxi, to the very spot where Abramovich once parked his yacht, blocking all other traffic (more on that later). Sadly this visit was, for me at least, the only slight disappointment of the whole trip. Our Italian hostess proudly told us that the curator of this vast show, one Massimiliano Gioni, was barely 40 years old, and was organizing work from over 75 countries as active participants. Wow, a stripling indeed! But shortly after, having looked around for a bit, I found myself whispering to a fellow guest, "I think they could have done with an older one!" for much of the exhibits were truly dire. The linking theme (if such there was) seemed to be books in various guises, and although bibliophilia is a great subject, and an even greater obsession, it is not in my opinion a natural candidate for art exhibits. What was spectacular however were the individual pavilions, brilliantly architectured, but occasionally housing bizarre displays, such as the one with an open doorway revealing simply a room spilling out its content of used building bricks. Well, as someone well versed in the occasional house renovation, this particular exhibit did not strike me as especially unusual or imaginative!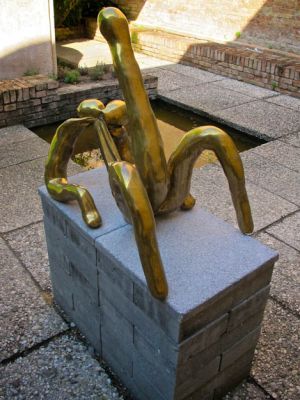 The artist whose work formed the basis for the English pavilion, Jeremy Deller, was extremely interesting (thanks be!) with a trompe l'oeil interior entrance suggesting the whole building was igniting, and a wonderful floor to ceiling painting of William Morris throwing Abramovich's mega yacht into the lagoon. (Two years ago he parked his one billion pound yacht, the Eclipse, outside the entrance to the Biennale. "I do not recall ever seeing such a large yacht as Abramovich's moored so close to the Biennale," said Enrico Tantucci, a local journalist covering the event at the time for La Nuova Venezia. "It's like waking up in the morning to find someone has built an office block where the water used to be – no wonder locals have been complaining.") Mr. Deller's painterly tribute to this event left an indelible impression on me. So a couple of hours slipped by in a trice, and before we knew it we were getting ready to return to the yacht and thence packing up for the journey home. But just before this I had time to slip the leash and duck into one of the pavilion's gardens (the Italian as I recall) that was assiduously denied us entrance by our somewhat prim and proper hostess. Soon I saw why, for there, within, was a delightful display of figurative work, some of it truly erotic (see photo) and most uncharacteristic of the other exhibits. Who knows, perhaps it was even there by default and without the official curator's knowledge?
Of one thing let us be perfectly clear, the rich are getting richer and the poor are getting poorer. This is not only a purely Western phenomenon – China and the Near and Far East are catching this occidental "malaise" and bidding fast for places at the headmaster's table. Such a trend accords with the long-term aims of an organisation like Compagnie du Ponant and their prescience in recognizing this fact (some time ago) suggests that we should, at the very least, follow it closely, or, if we are true capitalists, actually seek out their stock market listings and bang some money down quite quickly onto that very top table. I have a feeling this might be a fail-safe commercial prescription for the future.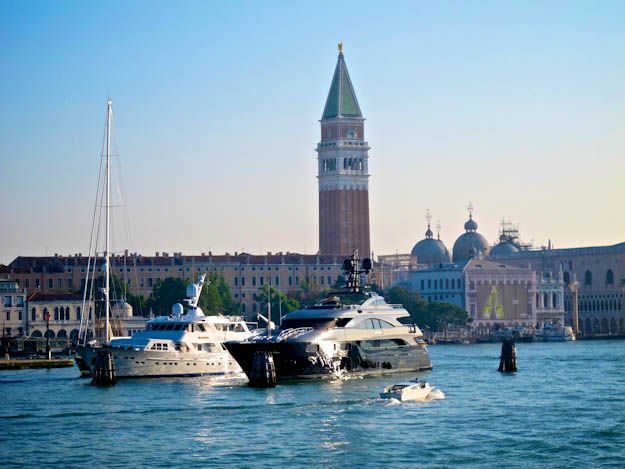 So now the big question hangs over me: is it to be the new (used) Land Rover or a trip in the wonderful Soléal in the footsteps of Sir Ernest Shackleton? (a fellow Old Alleynian as we ex-Dulwich College boys call ourselves). A practical workhorse for a decade, or two weeks to see the wonders of Antarctica? Dear readers, send me your thoughts, and I may well act upon them.
Would I recommend this company, this ship and such a mode of travel (high-end luxury)? Unequivocally, yes. Compagnie du Ponant offer a level of comfort, refinement and attention to detail, which in my experience is quite exceptional. Win the lottery, raid the piggy bank, or sit in the street with an empty cardboard Starbucks cup (you can earn £50k a year that way, apparently) but just make sure to gather together enough filthy lucre so you can do it at least once in your life.
N.B: The Sales Director of Compagnie du Ponant pointed out that one of their keynote phrases is "affordable luxury" and it is certainly true that you can book a few days, with them, in the Med for under £2,000. However my review deals with the principal reason for the ship's manufacture, namely to ply to and from the Antarctic, with ice-breaking ability, and on these cruises you have to dig much deeper into your pockets.
For more information about Companie du Ponant, please visit the website.
Photography (c) Paul Joyce.
[wzslider]