While the Northern Hemisphere basks in record-breaking heat and the summer's festival season, Sarah Tucker takes a trip down under to Sydney's winter and the annual drama that is the Vivid Festival, and finds another side to the city than the well-trodden tourist path…
Sydney becomes a living firework for three weeks during the Vivid Festival, celebrating its 12th anniversary in 2020. For a city known for the world's best New Year fireworks over Sydney bridge, the festival similarly makes the most of its iconic Opera House and harbour to shower the skies and waters with light and music during their autumn months of May and June – which is still usually brighter, warmer and dryer than the early English summer.
The opera house sails are lit by Andrew Thomas Huang and 'choreographed' by the wonderfully named Toogie Barcelo, where images and colours merge into others; trees become dragons, stars become street dancers, all set on a large scale with the backdrop of the bridge on one side and tropical gardens on the other. The overall effect is like looking at something out of Bladerunner. Concerts boast performances as diverse as Herbie Hancock and The Cure to Underworld and Hayden James.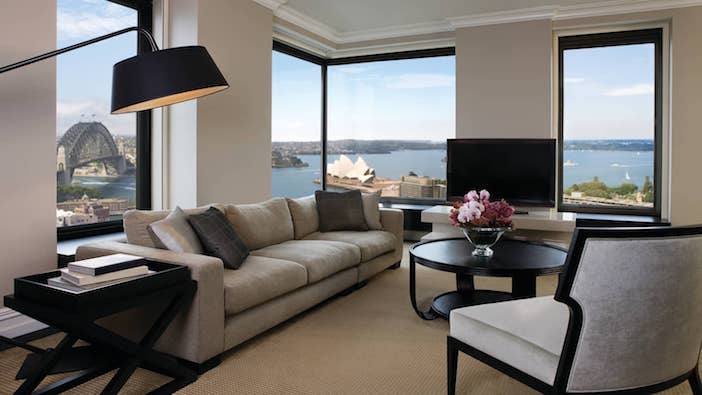 Sydney's not short of great hotels, the pinnacle of which – as with any of their properties – has to be the Four Seasons. Tucked up against the Rocks, just a stone's throw from the opera house and harbour bridge, it's five star luxury with excellent urban landscapes from your bedroom window. But it's the breakfast buffet that covers the entire floor which you'll remember.
To mix things up, I also stayed for a few days in the boutique Ovolo in the delightfully-named Woolloomooloo. The Ovolo sits on its own jetty jutting out into the harbour which resembles an exoskeleton of some prehistoric dinosaur. To call the Ovolo funky is an understatement. This place is so on trend, it defines trend. Even the toilet signs play on the name, denoted by sheep and cow signs (geddit?). The restaurant serves a vegan tasting menu with matching wines, and a waiter who was a dead ringer for Serge from Beverly Hills Cop.  Speaking of Serge, if you want a 'leetle lemon tweest', there's a free happy hour (which lasts two) and free mini bar. I wish all hotels would follow suit. Free anything creates such good will, and even if, in truth, it's simply added to the cost of the room it's the perception that counts.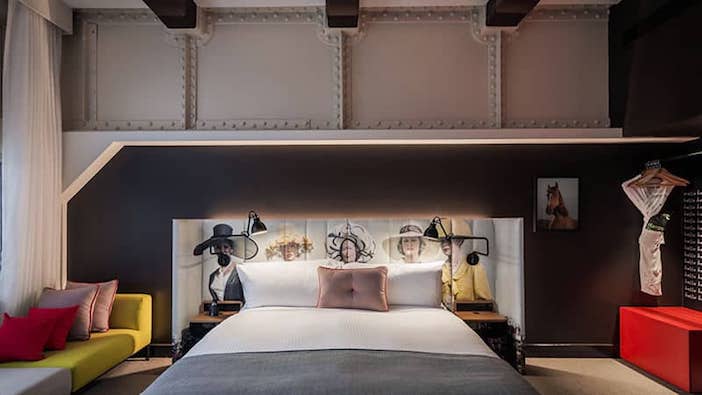 One can easily spend a week or two around the city centre, but there's more – and diverse – history around the suburbs. Redfern and Chippendale, for example, were made infamous by the demonstrations against marginalisation in 2018 where 'gentrification' of the area marginalised the indigenous people who lived there.  The demonstrations have gone but there is still ill feeling towards a government that continues to ignore the rights of the people who were there before the English arrived.
It's not banker country yet, but the students and have moved in, the early signs of gentrification, and with them brought colour and gentle renovation to the area. I took a trip with Culture Scouts guide Greg, who is a colourful artist living in the area and walked round the streets, walls covered with dramatic and beautiful murals, intriguing internationally recognised art galleries and funky restaurants housed in buildings which were abattoirs, breweries and gangsters.  It has a San Francisco edge about it, with its incredible architecture and heritage buildings, a far cry from 'sand and surfing' Sydney.
Neighbouring Chippendale has recently undergone urban transformation skyscrapers featuring the largest walled gardens in the world, and areas which look as though they've been there for decades only to be told it's a few years. Art Deco hotels which wouldn't look out of place in Miami, and a Chinatown which looks as established as London's or New York's but is only a few years old, make this tour a must-do for anyone wanting an alternative Sydney. It may not have the culture and street symmetry of Melbourne, but it's worth noting that it's Melbourne that has a chip on its shoulder about Sydney – not the other way around.
Vivid is not just about fireworks, light shows and music. There are plenty of bright sparks in human form giving talks during the festival. Vivid Ideas offers future facing talks, hands on workshops and industry shaping forums. This year, I saw game-changers Spike Lee and Ester Perel speak to hundreds challenging the assumptions on race and relationships. I listened to Dr Stefan Hajkowicz talk about the dark net and digital future. And another group of women talking how science has shaped their life; as marine archaeologists (and why the Titanic will never rise), forensic scientists in zoos (why wildlife crime is the fasting-growing global crime), and astrophysicists, showing how and why the stars above our heads at night 'fall in love'. It's fascinating – and important – stuff.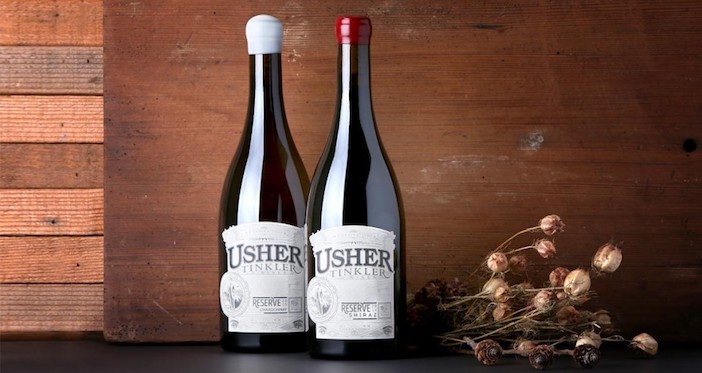 For a break from the city, I head out on two-hour drive to the wine region of Hunter Valley and a stay at the Chateau Elan. Here, there really is a sense of the New World taking on the Old, with the Aussies and their inventive, often avant garde, take on the industry. There are the established vineyards of Brokenwood and the more traditional Tulloch but my personal favourite is Usher Tinkler – small but perfectly-formed, with a pub buzz and playing Home Cooking by DJ Yoda while you taste the tipple. If you go, ask for Luke Mulligan to talk you through the wines. It's an epic experience.
I manage to stay sober enough for a five a.m. rise for a balloon 2800 feet above the vineyards and kangaroos. It is the most haunting, mesmeric experience, watching the mist rise and colours scorch the sky; the Hunter Valley morning shows just how nature creates the best fireworks of its own should we choose to get up early enough. My guide, Sam, from Balloon Aloft, proves a most reassuring and capable companion, and back on terra firma, there's an edifying Full Aussie breakfast (veggie option) at Peterson House, with local bubbles.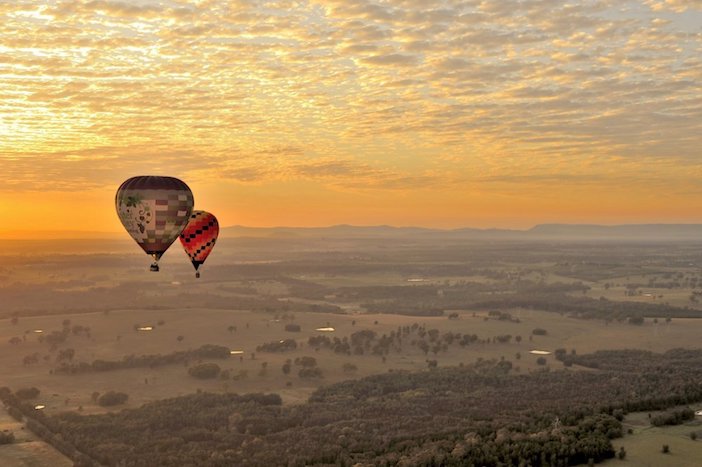 Vivid is designed to make you smile and dance, to make you think deeper and more creatively, to open your eyes with its light and music, but it's the surrounding landscape and seascape which is the real cool of the vivid experience.
Sarah stayed at the Four Seasons hotel and Ovolo, both a boomerang away from the Opera House and Botanical Gardens.  For details of the Vivid Festival, visit www.vividsydney.com. For the official visitor guide to Sydney, visit www.visitsydney.com.
Sarah Tucker is an author, travel writer and broadcaster. For more of her work, visit www.sarahtucker.info.