I'm lost in a forest in a place beyond the pines eating some of the most inventive and invigorating dishes I've enjoyed in a long while. Snow is thick on the ground, sparkling a brilliant white. A silent sea in the distance frames the horizon in blue. The restaurant's name – Wicca – seems fitting for a place capable of such culinary magic. The sorceress at the helm is Angelica Udeküll, a fantastically talented yet refreshingly modest Estonian chef at the top of her game.
In a meat-driven country dominated by male chefs, Udeküll has ploughed her own furrow, making a hero of plants, shoots and roots long before the trend took off. Each ingredient has to earn its place on her plates, with Udeküll paying particular attention to presentation. Her elegant creations may look dainty, but they pack a punch, and show an astute understanding of how to cleverly combine flavours.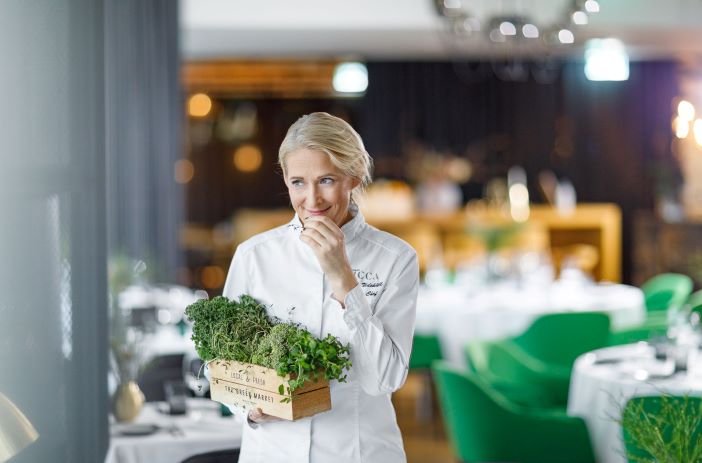 Lunch begins with a deceptively simple-looking amuse bouche – a ribbon of juniper-cured carrot and pickled yellow radish served with celeriac cream. Crunchy, unctuous and super fresh, it encapsulates her ethos in one bite. Equally bracing is a wonderfully textured pickled white fish starter with quince mayo, marinated kohlrabi and whitefish skin crisps, while the flavours in my main fuse together so seamlessly, it's hard to tell where one ingredient begins and another ends.
Perhaps the most playful plate of the meal is my dessert – beer ice cream and IPA syrup served with a crispy malt biscuit; a quirky creation Heston would approve of. Visiting in the depths of winter, the lack of a Michelin presence in the country seems like a missed trick. The culinary gods must have been listening, as the famous tyre firm launched its inaugural guide to Estonia in May, featuring 31 restaurants and two Michelin stars.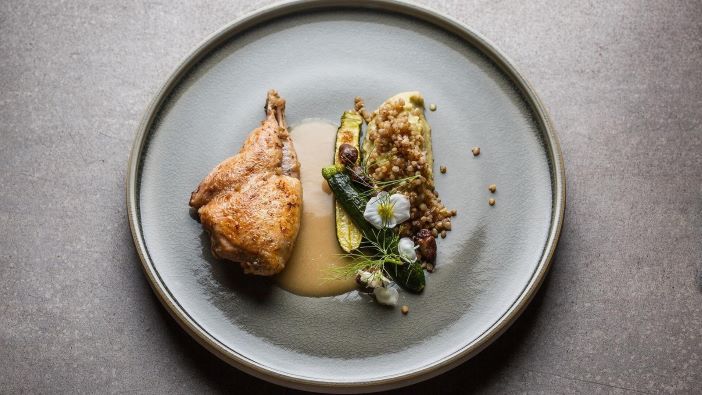 Wicca was one of 24 venues awarded a Michelin Plate, though it seems deserving of a star. That top accolade went to Berlin-born chef Matthias Diether's 180° in Tallinn's Port Noblessner district and Noa Chef's Hall in the city's seaside suburb, Pirita, run by executive chef Tõnis Siigur. The arrival of the guide is testament to Estonia's exciting and energetic food scene, driven by a new generation of well-travelled chefs that are riffing on traditional recipes with modern techniques to great effect.
A little larger than Denmark, Estonia boasts 2,222 islands, 3,800 kilometres of coastline and a mainland made up of over 50% forest. Its capital, Tallinn, is one of Europe's most unsung foodie playgrounds and a must for gourmet travellers. It's also home to the best preserved medieval old town in Northern Europe; a UNESCO-listed gem heady with the scent of sugared almonds that transports you back in time and looks particularly magical in the snow.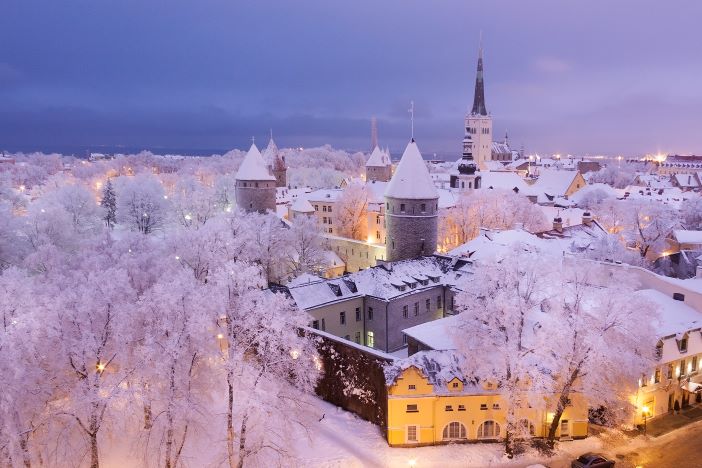 With is pretty pale pink and powder blue buildings, the old town is wonderfully (if accidentally) Wes Anderson in its aesthetic. In the falling snow the streets look so quaint and picture perfect it feels like you're walking through a film set. To warm cockles during our grand tour we're given potent shots of spicy rum liqueur Vana Tallinn, a sauna of a drink that lights a fire in you. A few of those and you'd barely need a winter coat…Tallinn is a city of many faces and each of its neighbourhoods merits exploration. Head to the old town for steaming mugs of hot chocolate and buttery pastries.
For something a little stronger, the city's trendy Telliskivi district is Tallinn's answer to Shoreditch, full of craft breweries, gin distilleries, contemporary art galleries and hipster restaurants. With its grand pale grey façade, the Hotel Telegraaf, where I lay my head, also seems sprung from a Wes Anderson film. I half expect to see Monsieur Gustave popping out from one of the windows to offer me a Mendl cake. The rooms boast pillow menus and working vintage phones in a hat tip to the hotel's past life as a telegraph office. My bed, meanwhile, is big enough to sleep Snow White and all seven dwarves.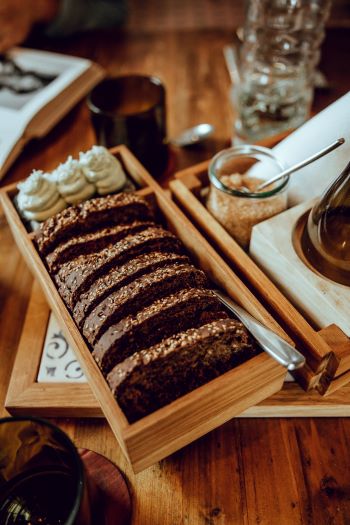 Having been ruled by the Danes, Swedes, Poles and Russians, Estonia's culinary history is rich and diverse. One of its staples – black rye bread – is revered with near-religious zeal. The Estonian equivalent of bon appétit (jätku leiba) translates to 'may your bread last'. The rhythm of life here is dictated by the changing seasons, and the need to make the most of the short summers is paramount, so larders are well stocked for the long, dark winters. Estonians have become savvy preservers, pickling, smoking, fermenting and salting their summer bounty to see them through winter. Foraging for chanterelles and wild strawberries in summer and lingonberries and cranberries in autumn is a childhood rite of passage.
"The Estonian temperament changes with the seasons," explains the effervescent Italian head sommelier at forward-thinking zero-waste restaurant Fotografiska, which scooped a green star for its eco-friendly ethos in the Michelin guide. "Estonians are like flowers, they're closed up and quiet in winter and come to life in the summer – by the time St. John's Eve rolls around on 23 June they're leaping over bonfires naked".
The restaurant is housed within the Estonian offshoot of Swedish contemporary photography hub, Fotografiska. Taking a bloom to root approach, the restaurant makes its own salami and turns leftover ingredients into compost. Before lunch I'm given a tour of its pickling room, a treasure trove full of giant jars of colourful berries and tightly packed veg.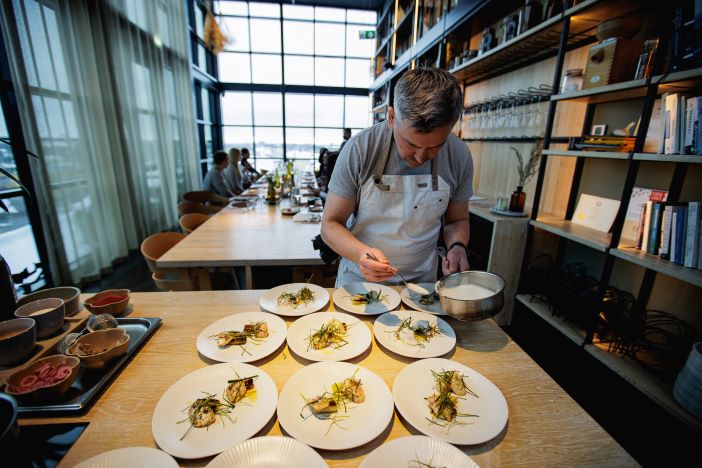 At its heart, Estonian cuisine is honest and uncomplicated. At Fotografiska, simple ingredients are turbo-charged with flavour. A humble plate of potatoes drenched in brown butter is one of the most glorious things I've ever eaten, while a caper-flecked, ruby red lamb tartare with burnt onion mayo is astoundingly vivid in flavour. The wine list is equally alluring, and features an impressive selection of grower Champagnes alongside nutty whites from Jura and Tenerife, and haunting reds from Piedmont.
Another leading light in Tallinn's burgeoning food scene is Lore Bistroo in Port Noblessner, which was one of five venues awarded a Bib Gourmand in the 2022 Michelin guide. Run by chef-sommelier duo Janno Lepik and Kristjan Peäske – the guys behind Leib and Umami – the farm-to-table venue housed in an old submarine factory goes big on comfort food classics with a contemporary twist made from local produce.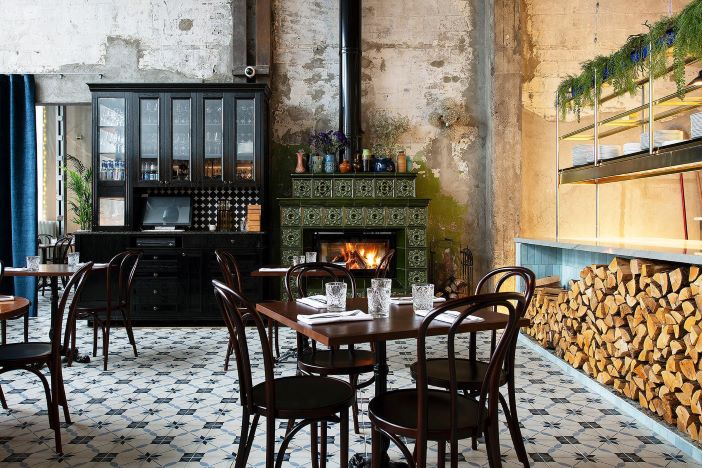 With a Japanese chef in their brigade, the restaurant makes its own soy sauce and miso from leftover bread. On my visit a whippet sleeps soundly by the fire next to the open kitchen. Specialising in sharing plates, I'm compelled to order everything on the menu as it all sounds so delicious. There isn't a dud dish in the line-up. Everything pulses with flavour – salted lemon and plum jam adding zing to a burrata and hazelnut dish, and smoked potatoes and mustard mayo offering layers of comforting flavour to a plate of salted trout.
Having only regained its independence from the Soviet Union in 1991, Estonia is a young nation that's growing in confidence and finding its stride. With the arrival of the Michelin guide its foodie secret is out and the country's troop of talented chefs are finally getting the recognition they deserve.
For more information about Estonia and Tallinn and to help plan your trip, including further ideas for where to eat and drink,  please visit the official tourism website at www.visitestonia.com. And for more information about the Estonia restaurants featured in the new Michelin guide, please visit guide.michelin.com.