'My vintages are like my children. I treat them exactly the same, yet each one turns out different.' Evelyne de Pontbriand's eyes shine as she fondles a bottle of La Jalousie, a suave Chenin Blanc mellifluous Muscadet that's suggestive of peaches, green apples and freshly-mown meadows.
We're in the salon of Domaine du Close, a honey-coloured castle in the Savennieres, Grand Cru of the Loire Valley. It's dimly lit by chandeliers that hang as heavy as bunches of grapes on golden chains and flanked by tapestries. Evelyne, a diminutive woman draped in cashmere, is dwarfed by oil paintings of previous owners (the castle dates back to 1495) and a behemoth grand piano.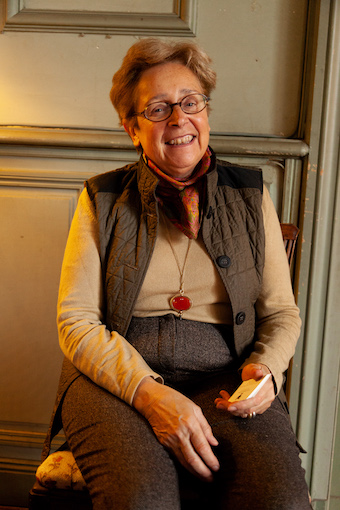 Yet she exudes a steely determination that has seen her become one of the valley's most notable voices on Chenin Blanc – despite the fact she inherited the estate unexpectedly at the age of 50 after a career spent teaching literature. Her passion for wine borders on the fanatical.
'To nurture the soil, we use manure that has been condensed over winter inside cow's horns, as they contain a chemical that really focuses the micro-organisms. In spring, I use a very strong stinging nettle tea as a natural insecticide. And sometimes at dawn, I spray with tiny diamonds that capture the light to help the vines photosynthesise.' I'm beginning to see her as an immaculately-dressed earth mother, harnessing the secrets of nature to create wines as smooth as nectar.
This historic opulence and willingness to embrace the future permeates the whole of the Loire Valley, which luxuriates over 280km along the Loire River in central France.  Kings, queens and nobles came here to establish feudal castles on what was once the border between northern and southern France and, later on, to escape the sewage-strewn streets of Paris to spend their time stag hunting and conducting infamously lavish parties. These days, it's a patchwork of chateau that can be rented by big groups and fabulous wineries specialising in Cabernet Franc, Chinon and Muscadet grapes. At just two hours drive from Paris, it's the perfect place for a wintery long weekend filled with history, decadent food and world-class wine.
Our four day extravaganza begins with a visit to Chateau de Villandry, the last of the great castles to be built in The Loire. From the tower, elaborate gardens of perfectly clipped boxwood and avenues of ancient lime trees unfurl below us. It feels as if we've stepped back in time.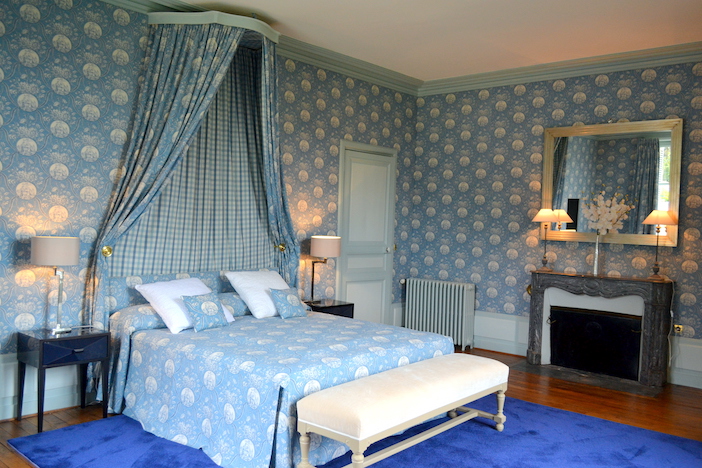 The illusion continues as we bed down in Chateau de la Raguerniere, an elegant pile nestling in 22-acres of grounds on the edge of the sleepy village of Langeais. My suite is bigger than my entire London apartment, a powder-puff dream of a room draped in duck-egg blue silks. An elaborate dressing table in the rounded turret makes me feel like Marie Antoinette as I primp for dinner; feasting on venison in a medieval dining room lined by suits of armour cements the illusion.
The next morning, I take a buttery croissant and explore the village. Mist hangs low over neat vegetable gardens, snagging on rows of pumpkins and chard, and hundreds of skeletal mushrooms poke through the grass. As I approach a jagged cliff face,  I spot a row of doors and windows with blue-painted shutters hewn out of the rock. This soft limestone tufa can be found all over the Loire Valley. When the stone was scooped out to build the castles, networks of caves were left behind, many of which have been converted into chic troglodyte dwellings and subterranean wine cellars.
The limestone tufa is also what gives the wines of the region so much character, as we'll discover over the next few days with our guide, Franck Pasquier of Nantes Wine Tours. Effortlessly stylish in a black turtleneck, he proves a limitless source of oenological information.  As we drive, he points out some of the most famous vineyards in the region: Chateau de la Grille Chinon, one of the only in the area to be surrounded by its own vineyards, is a reference for mineral-rich Chinon wines. Domain de Rocheville, which perches atop a hill and offers sweeping views from its sun-trap terrace.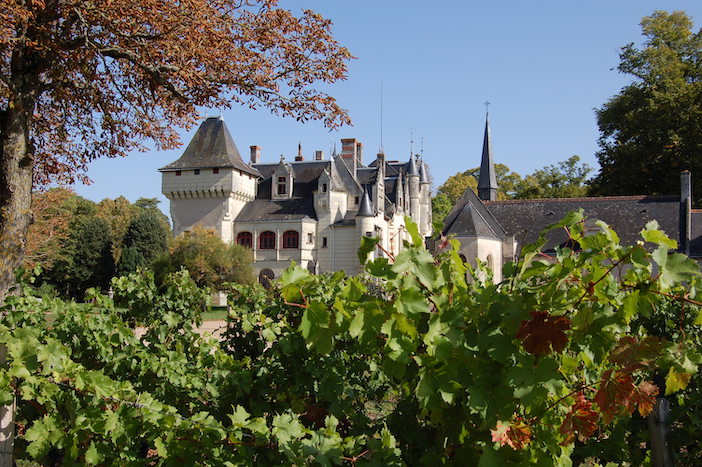 As the golden hour approaches, we reach Bouvet-Ladubay, which has been a defining name in the area's sparkling wine industry since 1851. Gustav Eiffel (of tower fame) designed the labelling room, and the roof reveals the same rusting bone structure as the first lady of French monuments. There are more than 8 km of cellars to explore, which were once used by the monks of Saint Florent Abbey as prayer rooms. Today, they have been transformed into an innovative attraction known as 'the sunken cathedral', with sculptures carved into the rock by renowned artist Philip Cormand.
The magic continues at Chateau de la Chance, where we're due to spend the next two nights. It's a hulking castle dating back to the 11th century, its belly a cavernous hall with a fireplace so enormous I could lie down in it. My room is at the top of the turret, and after a dinner as elaborate as any of Frances I's feasts at Michelin-starred restaurant Table de la Bergerie, I sit digesting in the recesses of a window seat. The hoot of owls drifts through the diamond panes and carved angels cast curious shadows around the room. It's bewitching and slightly disquieting in equal measure, as if I have fallen through a wrinkle in time and landed in the Renaissance itself.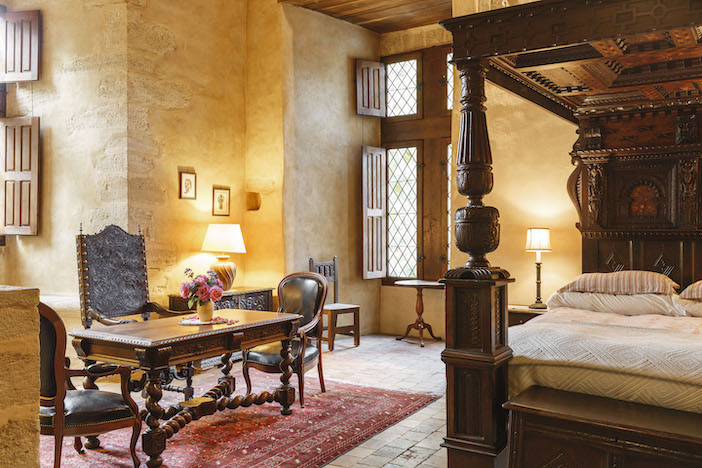 On our last morning, we drive to the Chateau de Goulaine, near Nantes. The estate has been owned by the de Goulaine family for a millennium, aside from 69 years between 1788 and 1857. In this period it was sold to a wealthy merchant, which probably saved it from being burnt down during the French Revolution and possibly kept the family's heads attached to their necks.
"To raise enough money to buy the castle back one would have had to be very clever in business. Or marry someone very rich. My family has always been very good at that." Christophe de Goulaine's eyes twinkle as he guides us around this fascinating pile. Some rooms are empty and smell slightly of mushrooms, others, such as the blue drawing room, are the embodiment of Renaissance opulence. Christophe gestures gracefully towards his 'cabinet of curiosities'. It's filled with treasures found in the attics: taxidermy boar's feet made into candle holders, tiny slippers barely longer than my palm that family legend claims once belonged to Anne of Brittany.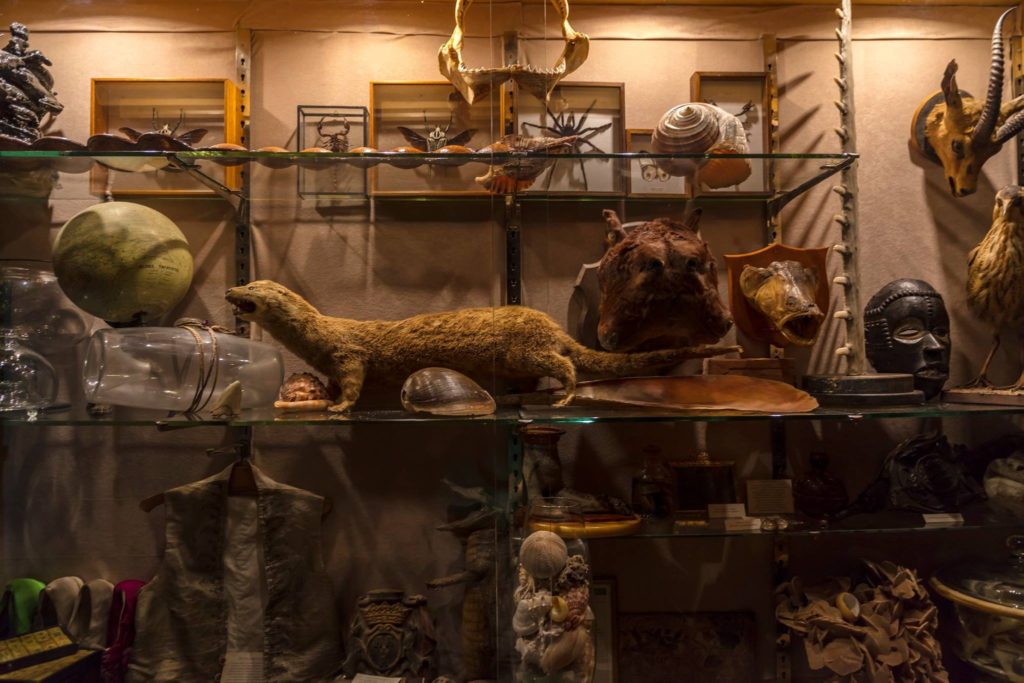 Over a glass of Muscadet in the vaulted kitchen (it is 11AM after all), he explains how vital visitors are to the upkeep of this romantic corner of French history. Alongside guided tours of the castle, they also have a butterfly farm, a shop where you can try estate-bottled wines and a museum which celebrates the history of LU biscuits, Nantes' other famous export.
In some ways  Chateau de Goulaine encapsulates what this area is all about. Without ever forgetting its history, it reimagines itself time and again, refining its offering to bewitch a new generation of bon vivants and their palettes.
Chateau de Raguerniere (sleeps 18) costs £8,170 per week or £65 per person per night. Chateau de la Chance (sleeps 10) costs £4,595 per week or £65 per person, per night. Both can be booked through Oliver's Travels.
Atout France's websites are a trove of inspiration and practical tips for planning your trip. For more information and ideas, visit www.france.fr and, if it's more about wine you're after, visit www.visitfrenchwine.com.
Additional photography by kind permission of Alice Bradley Photography.