Ask anyone what they know about Hong Kong and you'll likely get a collection of business buzz words; bustling, cosmopolitan, corporate, metropolis. True, as a focal point of trade for centuries, it still captures all the hallmarks of everything a dynamic, modern city needs to be in the 21stcentury, with a seemingly limitless appetite for advancement, and an attitude to boot.
But no-one west of Macau would imagine it's a destination for a family holiday. So, what, if anything, would give you a reason to visit if you're dragging your brood in tow? Turns out, quite a lot. Whether as a destination in its own right, or a smart three-day stopover to alleviate some of the jet lag en route to further shores, Hong Kong has a few tricks up its sleeve to keep your little ankle biters busy.
Here's our run down of what Hong Kong has to offer…
1. Excitement. First and foremost, Hong Kong fizzes with energy. Driven by its 7.5million population wedged into an area smaller than Los Angeles, the first thing you see as you drive (or shuttle) from the airport to your likely base in Kowloon or Hong Kong island are the massive high rises set into a verdant mountainous backdrop. It's like descending into the set of Blade Runner. Buildings exist within buildings. Walkways operate above street level and subterranean labyrinths below. Enter a shabby, unassuming doorway and you're suddenly into a futuristic neon-lit mall. There's so much going on. Everywhere you turn, they've packed activity into every street, every open space; from promotional stunts for new movies to foodie pop-ups. Just take a day wandering, lose yourself, and discover. There is never a dull moment in Hong Kong.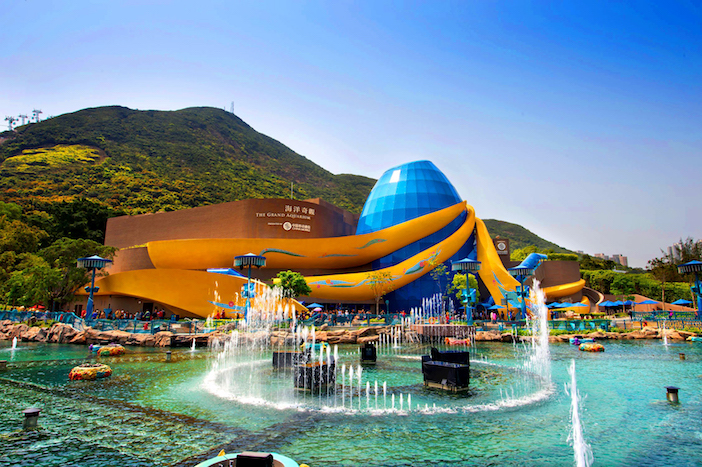 2. Ocean Park. Disney may now have the mouse's iconic silhouette on road signs to Lantau Island, but Hong Kong's definitive theme park is still this eclectic round-the-world menagerie. Even a cloudy, rain-sodden spring day couldn't dampen my daughter's enthusiasm as we met pandas, went arctic with seals, toured the Grand Aquarium, came face-to-face with a walrus, and faced near death on a wind-blown cable car. Even if you're disparaging of seeing animals in captivity, you'll be pleasantly surprised at the environments they're in, and the care they're given. Then there are the rides; not definitive by a long chalk, but enough to keep everyone buzzing for the day. If you want Disneyland, go to Florida. Ocean Park is where it's at. For more information, including details of offers and family packages, visit www.oceanpark.com.hk.
3. Hong Kong Central Skyline. That reference to Blade Runner earlier is no lie. Whichever side of the harbour you're staying on, you're more than likely to venture to Kowloon's waterfront after dinner one evening. And when you first see that cityscape, I defy anyone not to exclaim 'wow'. And that's just the beginning. At 8pm every evening, to a soundtrack piped from the hotels nearby, the lights and lasers come out and start to dazzle. Manhattan eat your heart out.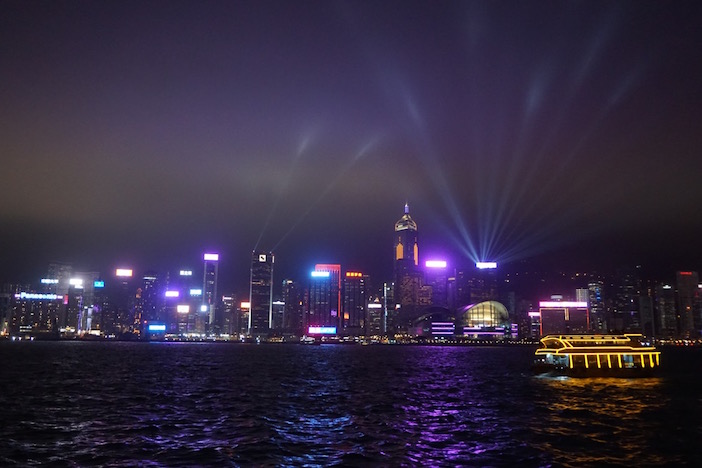 4.Yum Cha. Where to eat is always a consideration when holidaying with little ones. And, yes, there's no shortage of crappy fast food chains in Hong Kong, some with interesting twists on the familiar. But if you've come this far, you can't not tuck into the meal that Hong Kong put on the map: Dim Sum. Like Guinness tasting better in Ireland, Hong Kong's dim sum exceeds that you could have anywhere. And where most will offer the odd token piggy bun to appeal to the little ones, Yum Cha have turned it into an art form. Literally.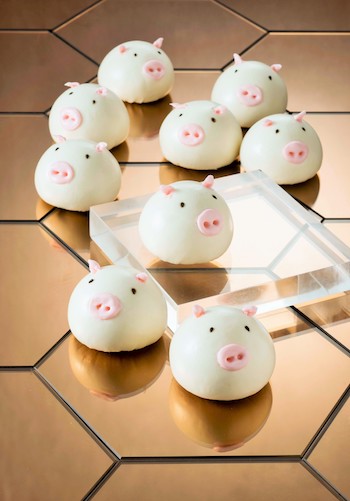 Designing doggy bao sausage rolls, custard-filled minion-like dumplings and baked pineapple biscuits shaped into canaries served in a cage, dim sum at Yum Cha is likely eating art. What's more, it's the finest dim sum you'll have in the city; the bao are softer than cotton wool, the steamed dumplings lighter than air, and there are some stunning dishes that will have you challenged as to what you'll have to miss. What's more, there's not a shred of MSG in sight. With four locations now in the city, you're easily within reach of a Yum Cha. For more info and images of some of their delectable creations, visit www.yumchahk.com.
5. Repulse Bay. You've got to love some of the place names. Ashamedly, still a hangover from the British Empire (the main junction on the MTR is 'Admiralty'), there are some dynamic monickers in there, and one of those is Repulse Bay. Contrary to its title, Repulse Bay is a short 30 min MTR or bus ride from Central where you're met with a beautiful crescent of white sand as well as the imposing 1920s-style arcade housing designer shops and restaurants – it's an easy day's entertainment. Beaches in Hong Kong? You better believe it.
6. Parks. For a city that is sprawling high rise urban megapolis, it's surprising how much greenery there is in the centre, making their own oases amid the bustle. These aren't just stretches of lawn featuring the odd tree either. Hong Kong parks feature aviaries, lily ponds, semi-jungle, flowing water features, towering fountains, and playgrounds galore. An easy win with the little ones, not to mention a welcome breath of calm.
7. The Star Ferry. Hong Kong isn't cheap, and where a single MTR fare may seem reasonable by London tube prices, there's one attraction that is a pittance for its equivalent value on a 'to do' list, the famous Star Ferry. Make sure you make at least one of your journeys across the harbour (and you'll make several) on this quintessential Hong Kong institution.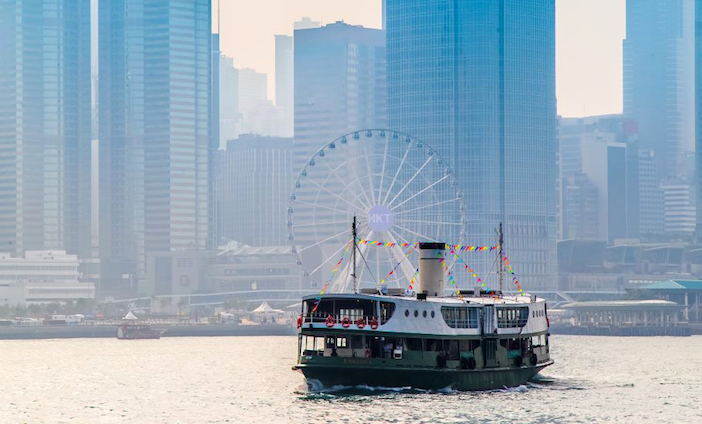 8. Victoria Peak. Where there are mountains, there are views. And this iconic attraction is definitely worth the look, taking in the whole peninsula, with surrounding islands and a top down view over the city. The tram ride there is all part of the fun, so it should be a mandatory stop when visiting the city. There are, too, various hike routes around the peak, including family-friendly routes, which add an extra dimension to the overall spectacle that is Hong Kong. The Peak Circle Walk, for example, is a great intro to the city and surrounding views. Whatever you decide to do there, a visit to Hong Kong is not complete without a trip to Victoria Peak.
For more information on what to see and do in Hong Kong, including planning your trip, visit www.discoverhongkong.com.