I'm relaxing in the late summer sun by a pool on the rooftop fifth floor of INNSiDE Calvià Beach hotel looking out to sea and waiting to speak to Irvine Welsh. He's sitting on a sofa in front of a group of Spanish journalists who are asking him, via a translator, about Renton, Begbie, Sick Boy, Spud and Tommy. Given that Trainspotting was published in 1993 and Welsh must have been asked these questions a thousand times, I decide I won't ask him about the book and film that made him a household name.
I'm here with journalists from several countries for the inaugural Literatura Expandida a Magaluf festival, created by INNSiDE Calvià Beach hotel in conjunction with Rata Corner, a culturally important independent bookshop in Palma, whose owner is in contact with Welsh, hence the invitation. This year, other than Welsh, all the writers, poets, illustrators and artists are Spanish; the organisers intend next October's festival to be more international.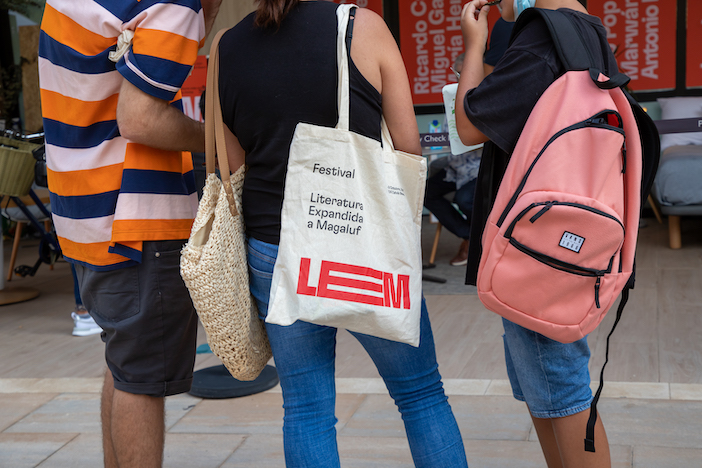 It's my turn, and as the Spanish journalists wander off, Welsh walks towards me and greets me with a huge smile. As I stand up to shake his hand I can't help but notice he's very tall. And lean. His physique suggests he works out, a far cry from some of the characters he's just been discussing.
"Are you enjoying Magaluf?" I ask him. "Yeah, the hotel and pool are great," he replies. He notes that the town has "some pretty uninspired construction, but it's a beautiful area and looks like it could be good to explore inland." I ask what he's up to these days and it turns out he's prolific, reeling off an impressive list of writing and musical projects.
He's been working on the script (with Dean Cavanagh) of the TV series Crime, based on his novel of the same name and starring Dougray Scott and Ken Stott; looking at other scripts; working on two projects in the US with Brett Easton Ellis and Grant Morrison; DJing in Glasgow (a project with Terry Hall of The Specials and another with The Libertines); and he's even planning a musical based on Trainspotting (so we do discuss it after all, but only briefly). I wonder if he's joking, but he isn't. Phil McIntyre of We Will Rock You fame is involved and Welsh has already co-written 14 new songs. "It's darker in the book," he says, which should come as a relief to fans of musicals. Among other projects he has on the go, he also mentions a film.
Does he ever sit still, I ask. "Every so often I take a few months off and catch up on my reading. I read everything then, because I tend not to read while I'm writing. It's always good to read what others are doing, and it's especially encouraging when other writers' books are underwhelming," he jokes. He tells me he's owned a property in Miami for the past 10 years and still loves DJing over there, too.
What about lockdown, I ask him. "I spent it in Edinburgh," he says. "My mum's 92, so I wanted to be around in case of any falls." Unlike so many writers who felt unable to be creative during lockdown, Welsh tells me he collaborated with friends Alan Warner and John King, each of them writing a novella put together to create a book called The Seal Club, recently published by London Books (The View from Poachers Hill, a second three-novella collection by the same writers will be published in 2023). He also started writing the scripts for the aforementioned Crime TV series and a follow up.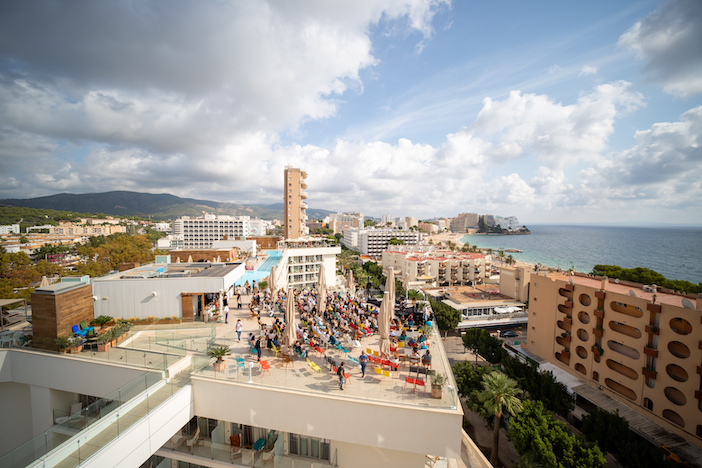 Considering his output, I assume he's disciplined. "I like to start writing at 6am and smash out three hours' work by 9am," he says. Tell me you weren't making sourdough bread, I say, hoping the author of such edgy works hadn't become completely domesticated. "I learned how to boil an egg," he laughs. "It was a pretty low bar." Also during lockdown Welsh listened to an album every day at 5pm "from the Sixties, Seventies, Eighties and Nineties. I like vinyl, so you can look at the artwork and read the notes."
Time's up and journalists from other countries want a word. But like some of the cameos Welsh plays in various films, including Trainspotting where he pops up as a drug dealer, we see him round and about over the course of the festival, always greeting us with a smile.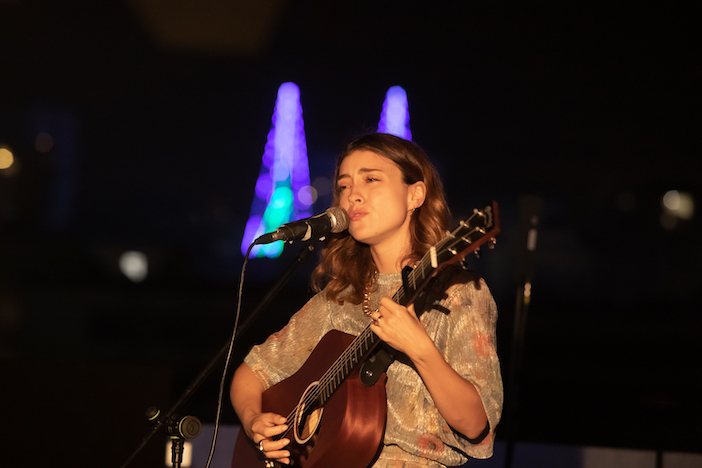 Along with the writers, poets, illustrators and artists here for the festival, musicians also appear. Female singers with exquisite voices play acoustic guitar or perform with their bands, creating wistful songs that tell tales of the island and lend a relaxing air as the sun sets and the sea sparkles in the distance.
The hotel, part of the Melià group, is young and funky, and the suspended fifth-floor pool is visible from the nearby beach. My room was modern, spacious, light and airy with a balcony and sea view. But it has to be said that the town of Magaluf is an acquired taste with its many British pubs and cafes where you can go for fish and chips, curry or a full English.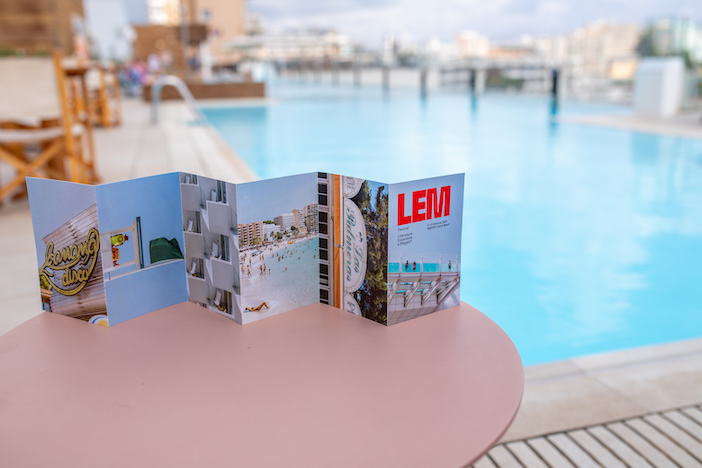 With the help of INNSiDE Calvià Beach, the town is trying to reinvent itself – hence the festival, the point of which is to bring culture to the area. Mallorca was, after all, home to great writers including Robert Graves, who lived in Deià from 1929 to his death in 1985. If sun, sea, sand and now literature are your bag, this could prove to be a good little spot for a blast of end-of-season, late summer sun as autumn mists and a chill of a different kind roll in back home.
For further details of the Literatura Expandida festival, visit www.literaturaexpandida.com.
Karen stayed at INNSiDE Calvià Beach, Magaluf, Mallorca. For further information and reservations, visit www.melia.com. Double rooms start at £47 per night.
Photos © Miquel A. Cañellas / LEM