Telling an Olympic boxing champ to 'work me hard' in a one-to-one personal training session probably wasn't the wisest of lines. Especially Andy Grant, ripped beyond belief, and whose favourite line, 'it's easy!', is beamed with crazy-gazed enthusiasm at the exact moment salty sweat tears are burning the eyes and muscles you never knew existed are pushed to the limit, and then some.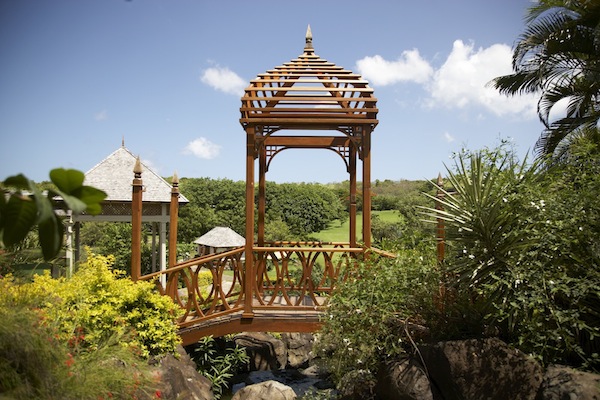 The words came out without warning. A feeling of 'nothing is impossible' had unexpectedly struck me moments after reaching La Source, the all-inclusive holistic resort situated on the southwest tip of Grenada, I'd checked into the four-poster bed comfort of for the week. Just as the cool eucalyptus-scented welcome flannel wiped away the in-flight grime from my brow, and the hot rays loosened my jet-lagged limbs, something peculiar stirred inside.
This same spell had me twisting my limbs into a focused tree pose at the 7am yoga class the next day, and joining one of the other journalists in the group on a four-mile hilly run at 6.15am the following morning, and an hour-long Pilates session after that. The week continued in similar fashion. A dawn to dusk self-imposed regime of running, stretching, balancing, swimming and snorkelling, interspersed with various daily massages and glow-giving spa treatments.
Such physical exertion is far from what I'd anticipated my week at Sleep School – the original reason for visiting – would've entailed. I expected to be reporting back on pillow talk, quite literally, and sharing the usual bundle of obvious 'snooze well' tips: don't drink caffeine, have a cold shower or partake in an aerobics class before bed; rather, choose a warm bath, snort lavender and drink warm milk instead. At the very least, I expected to be spending the whole week in such a plush Caribbean resort, talking, thinking about and practising ZZZZZZZZs.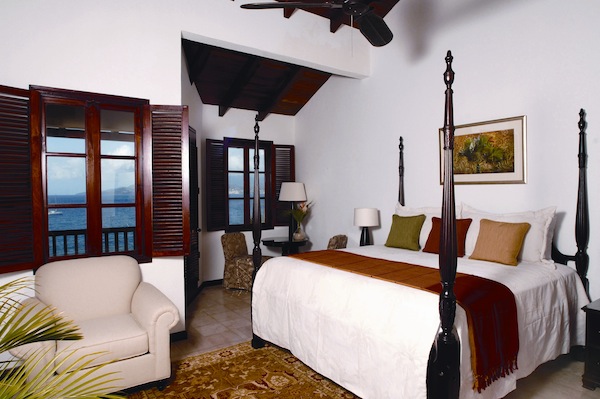 There was some of that, admittedly; five consecutive days of two hour sessions with the sleep guru, to be exact. The Devon-born Dr Guy Meadows – even his name sounds relaxing – has somehow managed to squeeze in fifteen years of sleep study and patient therapy, despite only looking about 20; a product of his own medicine perhaps? Far from the stuffy delivery I was expecting, Dr Meadows kept the class engaged with a method of teaching which managed to be insightful, engaging – even after an hour and a half and thoughts of beachside margaritas creeping in – and encouraging. If Dr Guy told me to jump off a cliff, I probably would.
Usually found at his London-based The Sleep School clinic, and more recently helping chronic insomniacs on the likes of ITV1's Daybreak, having Meadows flown in to offer his programme as part of La Source's packed all-inclusive daily activities' timetable is quite a bonus, especially when you factor in how much it would cost to book that amount of time with him in the UK (around £1000). The baker's dozen attending the daily classes, each seeking the solution to their individual cases of non-sleep, seemed to agree. Turning up at the first session with visible trepidation and pessimism, and returning each day with growing enthusiasm to share experiences and soak up the day's insight; despite the multitude of others things they could be doing instead – it being a sun-filled Caribbean island holiday after all.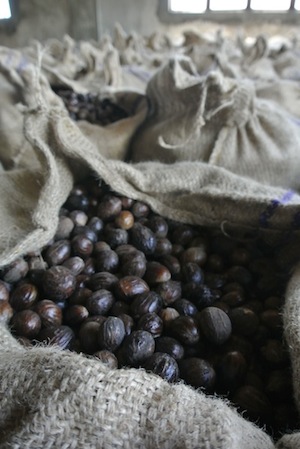 Outside of La Source, the island's 21 by 12 miles wind around a mountainous landscape offering an abundance to see and consume. Aside from the nutmeg and cinnamon trees which contribute to Grenada's 'Spice Island' label, avocado, coffee, guava, papaya, passion fruit and cashew nut trees flourish along the roadside, among cocoa beans, bananas, pineapple, sugar cane and ginger lily. Waterfalls, the picnic-worthy Grand Etang National Park, and hustle and bustle of the spice market in the capital St George offer plenty in the way of sightseeing opportunities.
Back at resort, with its practically deserted Pink Gin beach, tropical gardens and lounging areas, it's another idyll. A resort for people who get restless at mention of the word 'resort', with freedom to do as little or as much as one can possibly fit in – and as the daily land and water sport activities timetable tucked underneath the pillow at nightly turn-down shows, there's plenty. Fuelled by a rare resort treat of proper cocktails – the best involving a generous slug of the native grog and grating of nutmeg – and four eateries serving up an impressive offering, from fresh vegetable smoothies and bundles of freshly caught seafood to crispy jerk chicken of the finger-licking quality KFC can but dream of mastering the 'secret recipe' for, it's hardly punishing health farm-type stuff.
My fellow Sourcers are a mixed bunch: enrobed mothers and daughters seeking the spa and the daily 50-minute treatments; fathers and sons taking up fishing, poolside beers and the nine-hole executive golf course; young siblings dipping between the pool, Jacuzzi and free wi-fi in the Terrace Bar; the obligatory honeymooners doing all of the above with a smug just-married glint in their eyes; and quite a few PADI-certified solo travellers taking advantage of the three complimentary scuba dives the resort offers. All quietly co-existing; free from the strains of work and 'real life' responsibilities.
And what of the sleep school experience? Far from the same old, I found it to be enlightening right from the epiphany I had halfway through the first day's introductory session. It seems that in my desperate pursuit for a regular good night's sleep cycle to leave me glowing and quick off the mental mark, I'd become increasingly preoccupied with getting as early a night as possible. I was essentially losing sleep over losing sleep.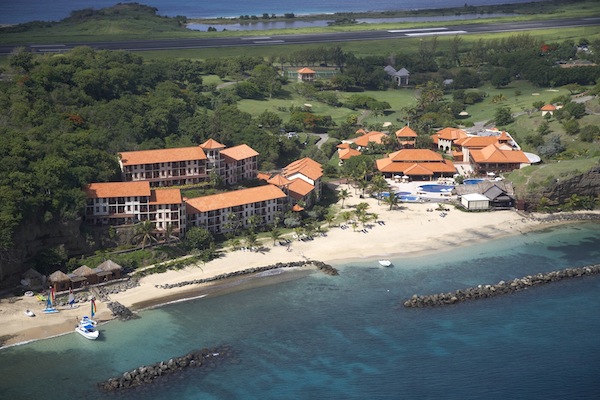 The irony was I hardly slept a wink while I was in Grenada – and when I did drift off I'd be haunted by palpitation-inducing nightmares. It was at home, feeling energised, mentally healed and armed with my new found knowledge of 'mindfulness', as well as the new later sleep time Dr Meadows suggested in our one-to-one, that I reaped the full benefits of the programme. It's been a few weeks now, of no longer having to read myself to sleep to block out the day's 'haven't dones', or troubled by the nightly 4am – 5am stretch of wide-eyed wonder at getting though the next day's to-dos. 'Insomniac' always seemed like an extreme a label for my sleep situation, and I was dubious as to whether I would take anything useful away from the school, but this and the mental and physical healing La Source smothered me in before sending me back to city life is, in MasterCard speak, 'priceless'.
La Source's strapline, which I found a bit ridiculous when I first read it, actually sums up the whole experience rather nicely: 'The Amazing Holiday'. You'd have to live it to believe you're not just being led down some PR-pleasing path, but it really is just that.