As with my last visit to the Middle East, entering Beirut is a simple process until passport control. My passport and the genuine article are compared and studied, the immigration officer's head nodding up and down searching for resemblance.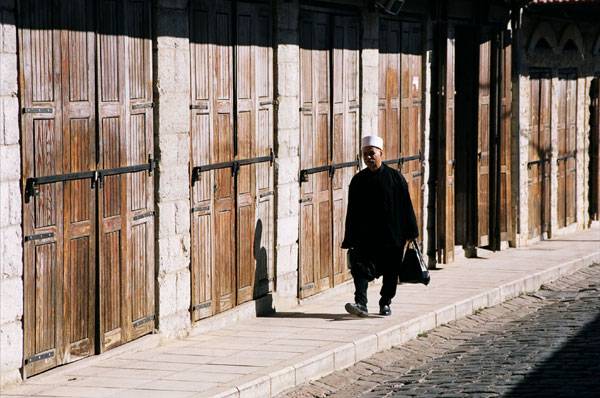 Something doesn't connect and I'm led away for questioning and pass-around pat-downs. Thankfully my underwear remains tightly on and my bottom unsearched. I walk through security an hour later.
Beirut is a vibrant and colourful city attempting to emerge from troubled times. A mix of communities and subdivides speak Arabic, French, English and Armenian, across dozens of religions. The Lebanese Civil War (1975 – 1990) resulted in an estimated 230,000 fatalities and a city once referred to as "The Paris of the East" was left war-torn with a mass exodus of almost one-million people.
According to the Minister of Tourism, Fady Abboud – who began the recent lawsuit against producers of Homeland for portraying Beirut as "full of terrorists" – an estimated two-million tourists were recorded in 2010, with the ambition of working towards four-million by 2015.
A surprising statistic by MasterCard Index revealed that last year Beirut had the second-highest visitor spending levels in the Middle East and Africa, aided heavily by wealthy holiday-makers from the Gulf, whose chrome-plated Mercedes and heavy-scented musk fill the majority of hotel valet parking.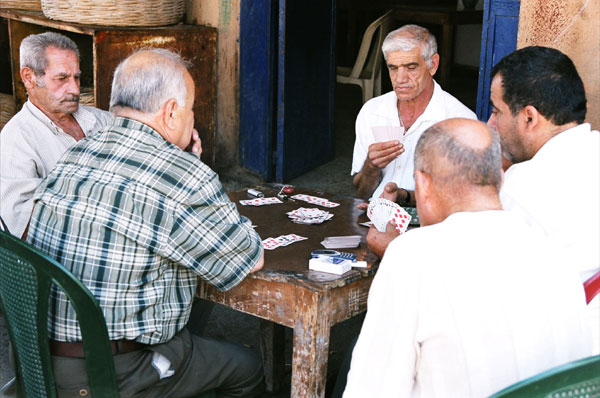 Rooftop bars such as Le Capitole, Taiga Sky and Square are open until the early hours for those wishing to glam-up and party and the likes of Le Gray in Martyrs' Square and Mövenpick on Général de Gaulle Avenue are five-star hotels offering guests a luxury and quality once removed from Beirut.
Like all great cities Beirut was built by the sea, the beaches vanishing into the Mediterranean from Tyre and Sidon in the south to Batroun and Tripoli in the north. I travelled along and beyond Mount Lebanon into the Cedrus Libani. In Autumn it's parched, the earth cracking like dry elephant's skin; the farmland, fields and mountains run-away into the distance over miles and come winter, will be covered in snow and full of skiers.
Local agriculture is enriched by the production of wine, olive oil and za'atar. Traveling to the Zejd olive groves in Akkar-Beino to learn about harvest and production, I'm unnerved to hear accounts of Syrian bombing in Homs the previous day. The aerial bombardment could apparently be heard from the groves. I don't hear anything on my visit, but it's a series awakening of where I am and the atrocities happening a few miles away.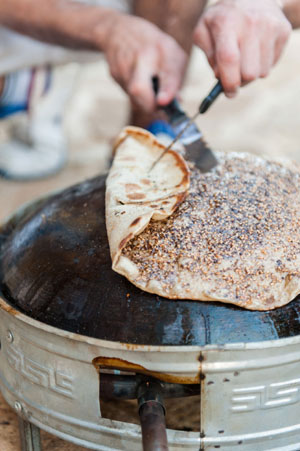 Current problems in Syria mean the world raises an eyebrow to Lebanon too, such is the negativity and devastation on news coverage and in the papers, but I witness nothing to solidify stereotypes back home. Two months after my visit a car bomb in the Ashrafiyeh district presented a giant backwards step and now the city's immediate stability is depending on the developments in Syria and calm on the border.
The country was under Syrian occupation from 1976 to as recent as 2005. After the assassination of former Prime Minister, Rafik Hariri on Valentine's Day 2005 (whose bronze statue stands in National Unity Square), domestic and international pressure mounted. With the consequent adoption of UN resolution 1559, Syria was forced to announce its full withdrawal in April 2006 after a series of demonstrations known as "Independence Intifada" (or "Cedar Revolution") in which over a million people turned out to voice their resentment over Syrian rule. Locals who experienced the demonstrations tell me it was both "beautiful" and "historic".
The uprising and ongoing violence is a stain on the Middle East and an unfair and unjust spotlight on the Lebanese, who are continually working towards peace.
Beirut manages to achieve an understanding of its history and the nationalities and religions that shape its identity. Churches, mosques and synagogues (the Maghen Abraham Synagogue has been recently restored), and family-run restaurants are finding new neigbours in Starbucks and Costa Coffee. The commercialism of the 21st century, inescapable as it is, is being embraced while preserving the city's historical layers and antediluvian buildings.
Walking Beirut reveals the layers of religious and ethnic diversity and the civilisations that have shaped its identity. On foot is always the best way to discover a city and stumble upon happy accidents. For me it's Hanna Mitri ice-cream in the Achrafieh district. Their rose water ice-cream is terrific, cooling and gooey from the salep. It's like getting your gob around a giant marshmallow on a sticky afternoon.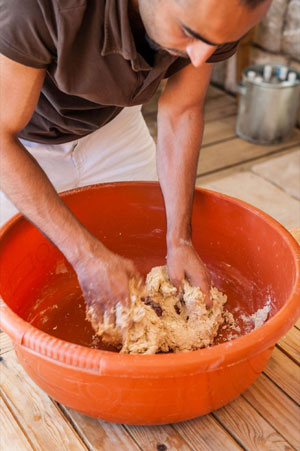 Like many Middle Eastern countries and communities, it's food that really binds the Lebanese. Their culinary history is one of celebration. It's almost enough to root me there until New Year.
A typical mezze will consist of an elaborate variety of hot and cold dishes piling up on the table and enticing guests to finger-pick and share. Rkakat (cheese sticks) and Sambousek (mini pies stuffed with meat) are torn and dipped into hummus and baba ghanoush while herbs and spices are liberally spread onto fatty cuts of lamb and goat. I spend one afternoon squeezing the juice from a dozen or so lemons and separating cherry punnets into small, large and the unworthy for eventual cherry jam.
Unignorable atrocities erupting across the border remain ominous but when it comes to conflict today, Lebanon appears to have grown-up, exercising divergence from their neighbours and preferring to promote tourism and through Abboud, fight for its place to continue.
The past has seen them trampled at the bottom of the Middle Eastern pile; but today there's a togetherness, a workable, habitable and optimistic spread of communities. New money has brought new opportunity along with tourism, global companies, fashion, hotels, nightclubs, plastic surgery, coffee and sushi.
The enthusiasm is evident and wonderful to experience, I only hope that peace can remain in this ancient shoreline of the Middle East.