Surely, this isn't on the tour. I've entered a somewhat tired, timber-clad house, in an area of the city that looks a little less than salubrious at best. The uneven floor creaks beneath me, pictures on the walls look like they were hung hastily, the décor is faded, the paintwork grimy and chipped. The place feels half lived in.
We're ushered downstairs, and we enter a small, dark, dank cellar. There's a chill, in spite of the warmth outside. And then our guide, Elaine, turns out the light. "You imagine what it must have been like staying down here, sometimes for weeks…" I do. I do imagine. "People would sing softly to comfort themselves," she says. And then she starts to sing. Two lines of a spiritual.
We're in the Burkle house in north Memphis. Home of one Jacob Burkle, a merchant who helped slaves escape as part of the 'underground railroad'. The house is on the Heritage Trail, a tour through the civil rights history of the city. It's not flashy or overstated, there are no frills, and it's not publicised much. We're in a small, unbranded minibus and key points, like the Burkle House, are identified, simply, with a cast iron 'marker', denoting the place and a short description of its significance.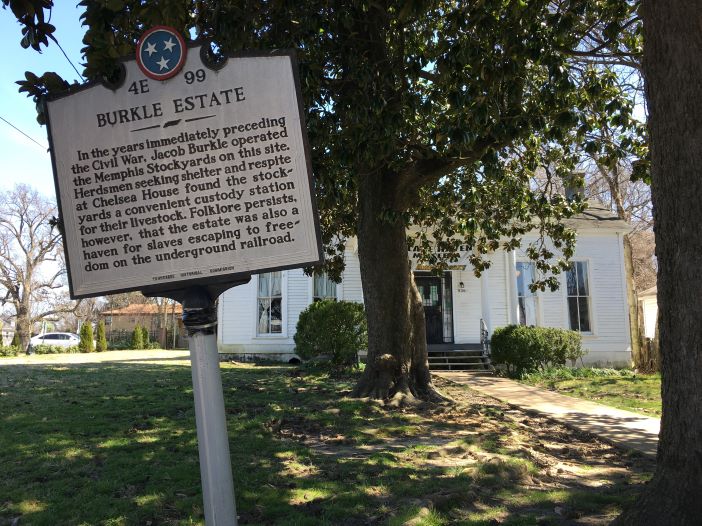 As we tour, it's surprising quite how many milestones in history have taken place in such a small area. Settled in 1819, Memphis was chartered in 1826. Everywhere are pointers to its 200-year old story, and it's a profound, moving story, as significant as America's itself. The streets are named after the founding presidents, in order. Slave markets were held on Adams. Nathan Forrest, a slave trader and founder of the KKK, was from Memphis. He has two historic markers, with competing histories, though a statue of him was removed two years ago, acknowledging that while the history may exist, the legacy shouldn't.
At the end of the tour, Elaine tells us her experiences of the time. Without a hint of immodesty, she concludes that she and her sisters have a marker on Main street, Memphis's central thoroughfare, having participated in several of the iconic 'sit ins' through the 1950s. In Memphis, we are, quite literally, living history.
This is never more apparent than when I visit the Lorraine Motel. If that name doesn't immediately leap out, it is the site of the National Civil Rights Museum. More significantly, it is the place where Martin Luther King Jr was assassinated. While Atlanta is noted as King's birthplace, the Edmund Pettus Bridge for the pivotal Selma march, Memphis has this unfortunate honour and, quite rightly, the motel itself has been turned in tribute to the civil rights movement and its ongoing efforts.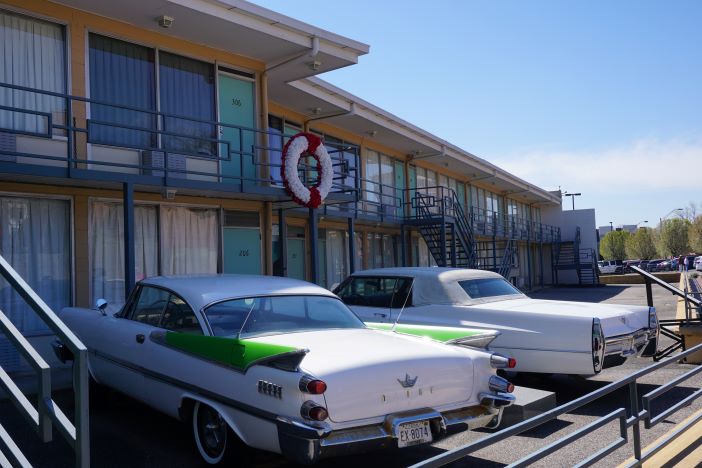 There are few historic places in the world that are genuinely, spine-tinglingly moving, but the Lorraine Motel is one of them. That the museum itself is one of the best I've visited – thoroughly comprehensive, insightful, and educational in equal measure – knowing its significance still doesn't prepare you for the visceral impact it has, particularly when you stand on the spot by King's room, a yard away from the point where he fell, and, in your line of sight, you can see the window from the building opposite where his assassin, James Earl Ray, fired the fatal shot. That building also houses a second section of the museum, given over to the assassination and the conspiracy theories surrounding it. It contains unbelievable memorabilia and artefacts, including the rifle Ray used, and even the bullet that killed King. If a museum could be on the curriculum of every schoolchild the world over, this would be a necessary addition.
Left to my own devices, I head to the iconic Beale Street. Formerly the economic, social and cultural centre for the black community, Beale is now famous for its Blues bars lit with colourful neon, and a walk down its 200-odd yards at night is a rich,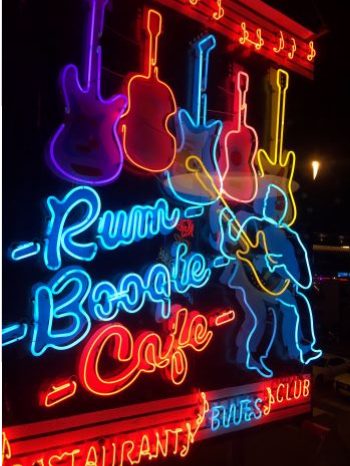 aural tapestry, with music emanating from each venue competing with the street performers creating their own gigs. It's a one-stop introduction into Memphis's culture but it feels too much the preserve of tourists, like London's Leicester Square, and I want to get a feel for where Memphis is really at.
To experience this, I trade a history tour for a culinary one, courtesy of City Tasting Tours, on foot down the south end of Main Street (yes, we're walking in Memphis), where new restaurateurs are keen to show off their wares. It's effectively a three-hour lunch with a course in several stop-offs. We begin at Pontotoc for an inventive take on an American staple with a Mississippi pot roast with jalapeño corn bread. A hundred yards later we've turned southern food into fine dining at Rizzo's with chorizo meatloaf and gravy, mac cheese and brisket, each served in distinctly less-than-American bite-size portions.
Over the road is the South Main Market. Like many cities' street food markets, there are cupcake stalls, a cocktail bar, salad and charcuterie counters and the pricelessly-named noodle bar, Wok'n In Memphis. The deli also featured the finest pastrami and blue cheese sandwich I've had. Finally, no city food tour would be complete without a stop off at a local institution, and in Memphis's case, it's Makeda's for 'the best butter cookies in the world'.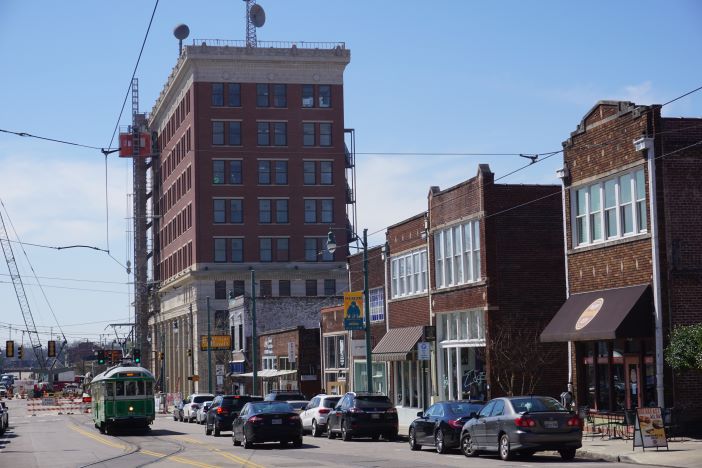 One can't come to the south and not enjoy some hearty soul food. And if you're going to go soul food royalty, there is only one stop: The Four Way in Soulsville. In a simple '50s single storey, with a tiled floor and plastic table cloths that don't look like they've been changed since it was built, the only giveaway that this unprepossessing venue is a mecca are the photos on the walls of former diners; it was, too, arguably, one of the focal points of the Civil Rights movement, with MLK Jr and others often gathering here.
The well-thumbed, faded laminate menus offer simple, Southern fare; fried green tomatoes, fried or baked chicken with black-eyed peas, collared greens, smothered cabbage and mac 'n' cheese, and a few exciting additions such as 'English peas'. What's more, there are few tourists; it's comforting to see most tables taken up by locals.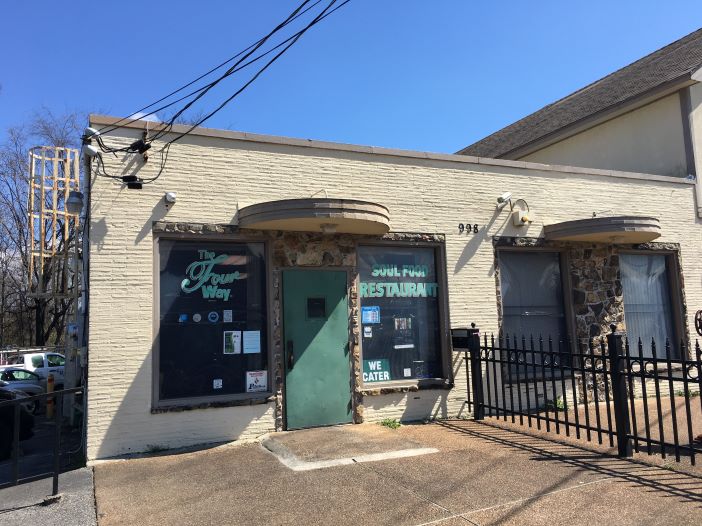 On the other side of the coin, when it comes to food there's one thing that's equally synonymous with the South: barbecue. If you think Texas has the monopoly on this, it was telling that the Homeland Security officer at Houston commended me on my journey to Memphis for superior barbecue. And when it comes to Memphis, while the completion is fierce, with over 100 restaurants, there's but one place that everyone knows, Rendezvous. That it toasted it's 70th last year gives that claim kudos.
Set down an alleyway, complete with steaming industrial pipework and wrought-iron fire escape, the meal starts before you enter the building as smoky flavours waft from the entrance as you approach. Inside, it's a busy, homespun sort of place, where tables are draped in red gingham and every inch of wall space is covered in memorabilia and pictures of famous patrons. In fact, as we were leaving we were accosted by the current owner (the founder's son), who showed us his pride of place; a photo of the Rolling Stones, who threw a party and then started jamming, much to the chagrin of their neighbours.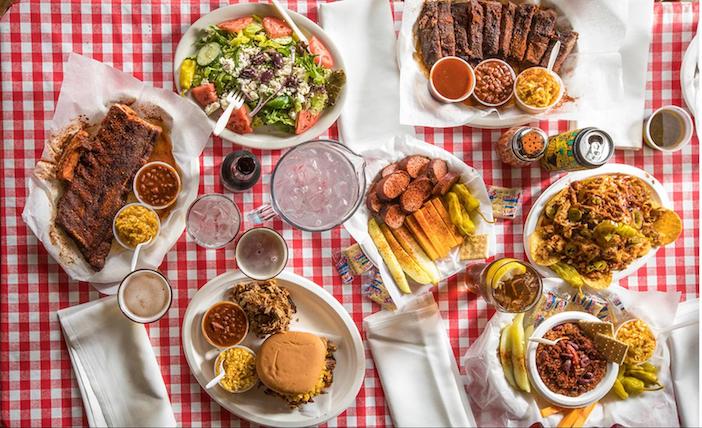 Remarkably, for an American eaterie, the menu is simple – the drinks even simpler, just beer and wine – and a brief introduction from our waiter gives us Memphis's specialism when it comes to barbecue: it's dry-rubbed. That is to say it's not a sticky sauce, as you might expect, and the secret here, he tells me in hushed tones, is that they don't just use Cajun seasoning, but Greek too. After an appetiser of sausage slices, cheese and pickles, we tuck into a surfeit of dry-rubbed ribs, brisket, beans and 'slaw. It's heavenly, if overwhelming, and I can see why the place has been packing them in for well over half a century.
It's been quite an introduction to a fascinating city, and as I stroll back to my hotel, the ting-ting of the trolley cars trundling through the streets accompanying my footsteps, I have a feeling I've barely scratched the surface. There is, after all, something Memphis is known for, perhaps above all else…
For more information about Memphis, including what's happening and planning your trip, visit the official tourism website at www.memphistravel.com.
Larry's Memphis tour continues next weekend as he discovers the city's musical legacy…
Photos by the author