I'm sitting in the passenger seat of an Alfa Romeo, being driven by a rally driver called Mario at 165km per hour. If you've never been driven at – I'll say it again – 165km per hour, take it from me that this is fast. You can feel the force, the power of the car and the skill of the driver as he takes the car ridiculously close to the bend and then – whoa! – turns the steering wheel just in time.
The phrase "scream if you want to go faster" springs to mind. Moments later we're at the other end of the track, another impossibly close bend and then I realise that was just the warm up. Now Mario puts his foot down and it's the track proper. Even faster – 185km per hour. From force to G-force. It's strangely exhilarating and I can see how people get addicted to the need for speed.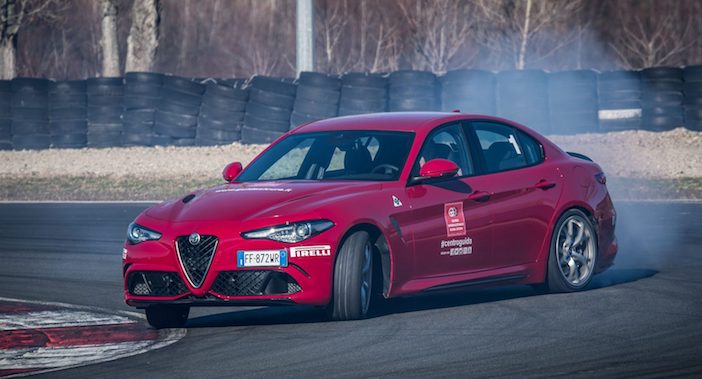 The racetrack is in Varano de' Melegari in the province of Parma and I'm here to experience the power of a racing car before visiting the first ever Motor Valley Festival. Journalists from all over the world – the UK, US, Germany, Austria, Poland and China – have flown in to report on the event. Indeed, it's remarkable that Emilia-Romagna, an area of about 22,450 square km and with a population of just 4.5 million should be known not only for its excellent Parmigiano Reggiano, traditional balsamic vinegar of Modena and Parma ham (more on the region's food later), but also as home to some of the world's finest car manufacturers, among them Dallara, Pagani, Ferrari, Maserati and Lamborghini. This is the land of slow food and fast cars.
But I'm no Jeremy Clarkson. For me, a coupe is something from which to drink champagne (or prosecco, considering where we are). If you want to know the specs of a Ferrari, see the company website. What interests me is the superb design and provenance of these majestic vehicles. Like the background of Emilia-Romagna's food, it's the history and stories behind the cars that pique my interest. For example, at the recently opened Dallara Academy, near the racetrack in Varano de' Melegari, we learn from a handsome man wearing loafers and no socks (very Italian) that the young Giampaolo Dallara was hired by Enzo Ferrari in 1959, then worked for Maserati in 1961 and in 1963 moved to Lamborghini, which until then designed only tractors.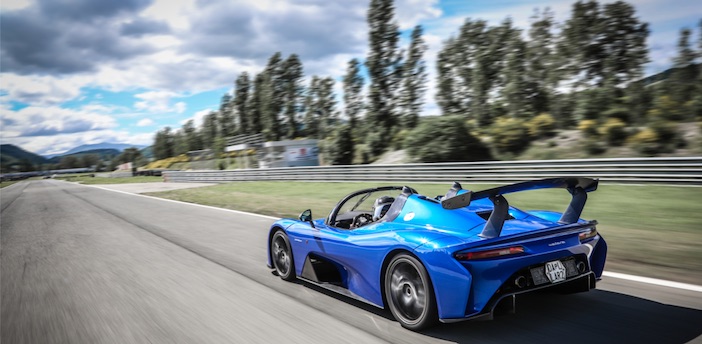 Along with the spectacular racing cars, Dallara's aim was to create a road car, which he achieved in 2017, on his 81st birthday, with the Stradale. It can reach 280km per hour, has no doors (you climb into the seats), making it ideal for transporting you from your castle to your superyacht. It's a mere €160,000 plus tax to you and me, but with these cars you get the feeling if you need to ask the price you can't afford one.
Horacio Pagani, on the other hand, grew up in Argentina and his father was a baker, so money was scarce. Today, only 35 Paganis are made every year, each taking about three months to build, so they are truly artisan products. Ferrari, meanwhile, makes about 7,000 cars a year.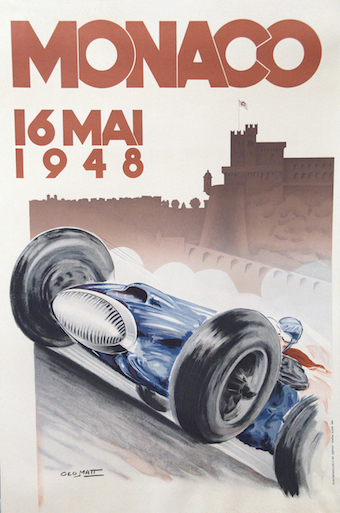 The display at the Ferrari museum changes regularly and when we visited to see the Timeless Masterpieces exhibition, we watched a film explaining how a young Enzo Ferrari grew up in Italy and lived through two world wars, his passion for design reflecting the aesthetics of the day. Selected cars are displayed in chronological order, starting with the two-seater 166 Inter Touring from 1948, with other design classics, from a Bakelite radio to a print of Andy Warhol's Marilyn, displayed alongside the cars for context.
Maserati moved to the region in 1939 and in comparison to the others could be described as high-end mass production, although the interiors can be bespoke. My favourite part of the Maserati visit was the collection of elegant, swellegant vintage posters and cars (with my version of Well, Did you Evah! by Cole Porter playing in my head: "What a swell Maserati this is").
But that's enough talk of torque and it's time for the area's fast cars to be celebrated with slow food by Massimo Bottura, whose restaurant Osteria Francescana in Modena has three Michelin stars, served for the great and the good at a black tie event at the Military Academy housed in the 17th-century Palazzo Ducale in Modena. After an hour of speeches in Italian, then translated into English (so important is the Motor Valley Festival and luxury car industry to the region), we were treated to some creative cooking.
We kicked off at 10pm with 'spring in Modena', a little bowl of fresh peas, green and white asparagus, spinach and herbs; 'the crunchy part of the lasagna', a reinvention of Bottura's grandmother's dish; a scrumptious tortellini in Parmigiano Reggiano sauce; a beautiful plate of 'psychedelic spin-painted meat', a tribute to Damien Hirst, the 'paint' being multicoloured vegetable purées; and a chocolate and cherry dessert, all served, of course, with local wines.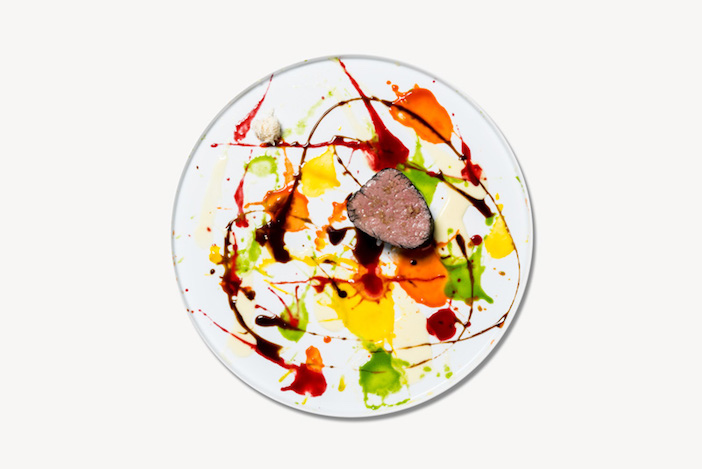 The following morning, feeling slightly worse for wear, we wandered around the streets of Modena, passing more men in sockless loafers, to see the Mille Miglia passing through town. This 1,000-mile race starts in Brescia and passes through Modena and Bologna on its way to Rome and back. Cars like the vintage models we'd seen at the museums and factories drove through the streets, many open-topped with drivers in original leather goggles and hats waving to the crowds, quite a scene with Modena's cathedrals and churches in the background.
Needless to say, the area is also known for its opera. The Municipal Theatre of Modena was renamed in 2007, three months after his death, after Luciano Pavarotti, who performed here and lived locally. A statue of the tenor stands outside, while the inside has barely changed since its inauguration in 1841, its painted ceilings and artworks on the walls just as they were.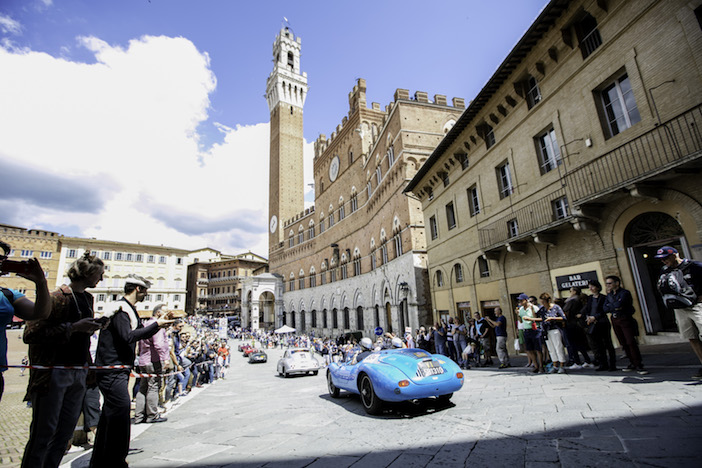 I've already written about Emilia-Romagna's superb food for The Arbuturian, especially Parmigiano Reggiano, which you can read about here. Last time I visited Dall'Agliofarm, aka dairy 222 in Parma; this time it was the larger-production 2064 Dairy. Parmigiano Reggiano PDO (Protected Designation of Origin), is a product so fiercely guarded that it has had its own consortium to protect it since 1934. Each whole (appropriately named) 'wheel' is worth about €500, which explains why back in 2000, the factory was ram-raided and 392 wheels were stolen. That's almost €200,000 worth of cheese, no doubt cut up and sold at even higher prices. The culprits were never tracked down and the mystery of the Parmigiano Reggiano heist has never been solved.
With their fast cars, slow food, opera and fascinating history, the people of Emilia-Romagna have plenty to celebrate.
Read about the Motor Valley Festival at www.motorvalley.it. In Rivalta, Karen stayed at Hotel Torre San Martino. Prices start at €130 for a double room). For more information, visit www.hoteltorredisanmartino.it. Learn more about the region at www.emiliaromagnaturismo.com.