In spite of foreign travel being (partly) available, we are being encouraged to holiday in the UK this Summer. Like the hokey cokey of the traffic lights at the top of my road, which work or not depending on which utilities are down, it seems, similarly, we are to be in/out according to a traffic light system for travel and everyone is guessing when to go and when to stay, when to book, and where to book. Yup, this is the dance of the summer holidays of 2021.
Some are unaffected. Those that can afford them are hiring private planes (sales have soared – and at highly reasonable prices, so a recent press release tells me) to venture to private islands or second homes on their acres, safely social distancing in the outdoors. As for the rest of us, it appears we haven't learned from last year, when the UK's 'beauty spots' were turned into refuse tips and portaloos, and locals put notices in their shop windows and banners over bridges telling tourists to go back (to their first) home as they were about as welcome as the proverbial plague, if you'll forgive the idiom.
Another statistic that's emerged from these times is that the quest for camping equipment has, depending on which source's statistic you read, more than quadrupled over the past few months. In the time of Covid, camping seems to be the way to tick every box; for social distancing, staying outdoors, and value for money holidaying in 2021. You may die of exposure to the elements – or the locals – but not Covid.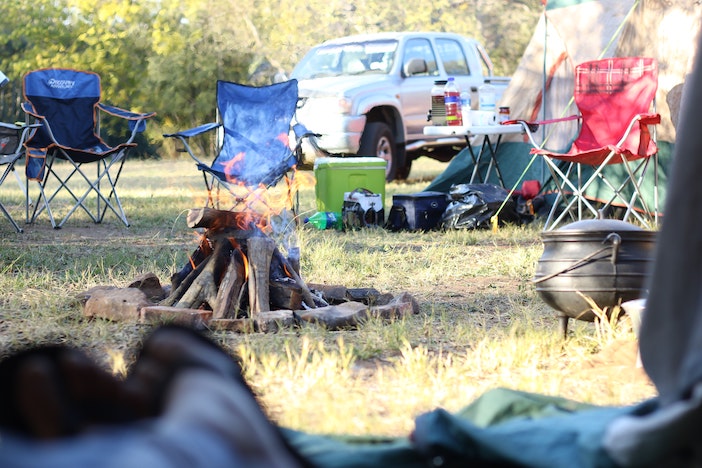 The great outdoors, the coastal walks, the celebrity charity events, the SAS-style beasting, the Titchmarsh-SOS-grow-organic-save-the-bee/hedgehog/planet-go-vegan-gardening which everyone discovered/rediscovered during lockdown as there was no more Sex Education to watch on Netflix, has, when it comes to our holidays, turned us into nation of staycation campers. Hmm. And therein lies the oxymoron.
My view of camping is it is best done in hot climates, overseas, where the culture is conducive to outdoors, and you are pitched by a beach or near a pool, particularly since you're likely camping en famille. For my book Have Toddler Will Travel, I interviewed hundreds of five-to-ten-year-olds and their parents about favourite holidays. When it came to camping, the children, without exception, loved the experience. The parents, without exception, did not.
My memories of camping were of long trips to the South of France, with dad driving (mum wouldn't, preferring to bark orders from the passenger seat) along the motorways of France, around the peripherique (I got palpitations from a young age knowing my mother would scream abuse at my father for being in the wrong lane) and then on to the South of France. There, in arcadia, it was eternally hot, there would be a pool to swim in until my entire body puckered, we would dine on suppers of Marks & Spencer tinned chicken and beef mince, French beans bought from the local market, and Smash potato puree, which always tasted better al fresco.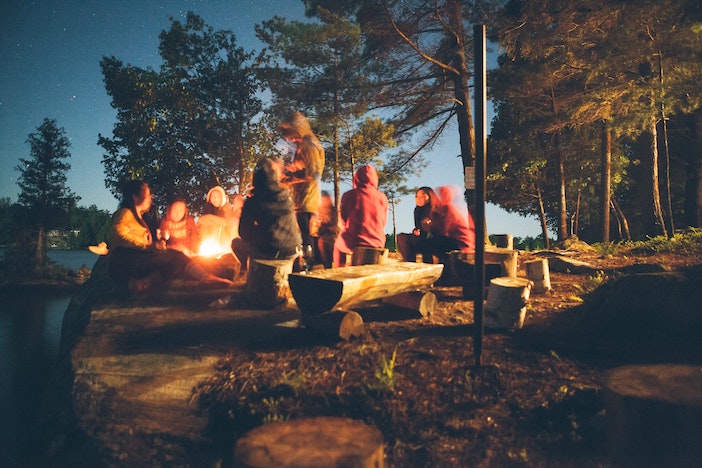 It was bliss. It was a sensory overload of the most wonderfully heady smells – sun-drenched pine and lavender – warm feelings and sounds which have left memories deeply embedded, bad bits and all. (Did I really enjoy Smash?) Being an only child, I made friends with the French children, trading crisps and sweets so they would splash about in the water with me. Occasionally, I would meet my English peers, but I never got on with them as well. We didn't speak the same language.
My father would put up our huge blue tent, with two inner bedrooms and a lounge section where my mother would prop up a stove (health and safety '70s-style, naturally) fuelled by a gas cylinder which I nearly passed out on – it was one of my fondest memories of camping holiday, that smell. I would listen to the birds and cicadas singing a Capela, blissfully happy with the idea that, here, I could eat out in restaurants – never in the UK; they were too expensive, barely tolerated children and mum would always say (rightly so) that she could cook better. In French restaurants, on those balmy evenings, tables were always outside, I would have steak frites and crème caramel. Even the salad was good, simply lettuce and vinaigrette, but still far superior to the tepid water we tasted back home.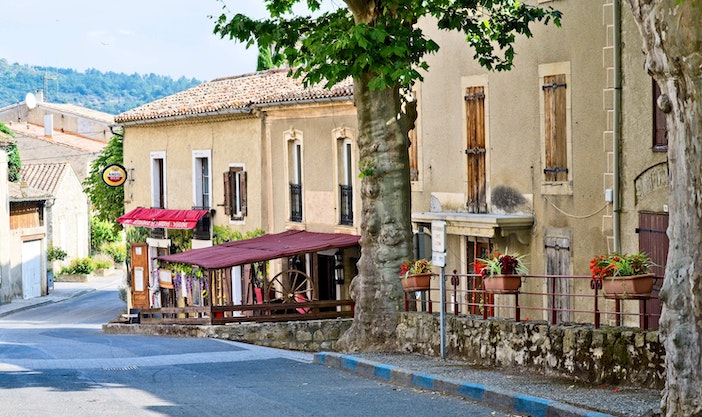 I remember the smell of the canvas and that silky feel of the sleeping bag. I remember the thrill of lightning storms mid-August, and the accompanying downpour drowning the smaller, ill-prepared tents. I remember reading endlessly on the drive down, my mother furious when I wouldn't look out the window at the incredible views. I read all of James Herriot's books, swatting flies with the pages I'd finished so that they had to be binned, punctuated by dead insects.
As I turned ten, we moved from the South of France, to join my parents' friends in Italy, to Cesenatico, mum still screeching at dad, busy battling Italian drivers and treacherous roads. The campsite here was full of cool teenagers from the university in Bologna who would venture down on their motorbikes sporting Aviators and girlfriends. I would be the token English girl. It was there one year I met Mark O'Brien, the love of my life. He was studying something impressive at Bristol University. In 1981, he was in the campsite bar with me watching when Charles and Diana got married. I was fifteen, he was twenty. He looked like Richard Gere before I knew what Richard Gere looked like. This was my Dirty Dancing summer holiday, without the dirty. And, yes, it should have been me! Instead, it was a sixteen-going-on-twenty-six flaxen-haired Italian with the body of a young Bardot and the sexual alure of a young Madonna (the singer, that is, not the Virgin). Note to self: now I think about it, perhaps my romance for camping may just be because of Mark O'Brien…
No, I digress. It is more than MOB. There are many other memories. Italian camping was all about the al fresco dining. Instead of steak frites, there was bruschetta and lasagne and incredible pasta in all its shapes and sizes, it was pizza late nights, partying on the beach and discos, and sneaking back to my own little tent. It was beach trips and ice creams. French ice cream was always better than English ice cream. And Italian ice cream was always better than French ice cream. That ranks the quality of the holidays, too. Ice creams are like a barometer for camping holidays. And this also became the era of late night discos dancing to Lullaby by The Cure and wanting to look ten years older like the Italian girls did with their faultless bronzed skin and Sophia Loren figures.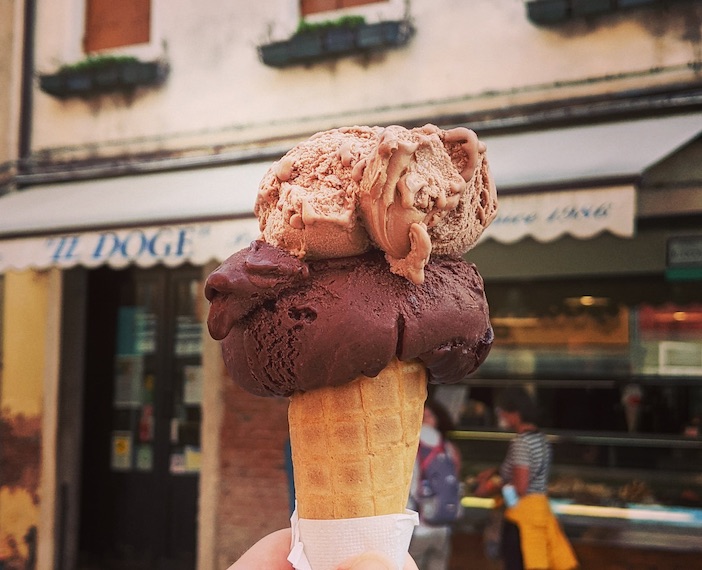 Then came the year my parents bought a caravan. My mother treated it better than she did dad and I. It was something for her to keep spotless in a way she could never clean the tent even remotely to her standards. She sobbed when it was sold. Caravaning made life easier than camping in some ways, but it removed the pleasure. We weren't allowed to use the toilet or sink, so we still used the showers and loos in the campsite, and trips seemed to be permanently punctuated by my mother complaining about keeping it in order. We should have stuck to the tent. For one thing, it produced less moaning.
And so, my memories of camping holidays were carefree weeks packed full of parental angst and youthful anxiety, the smell of canvas and Calor gas, swimming pool bliss and beaches, crisps and ice cream, unrequited lust, getting burnt the first week, peeling the next, and very brown the third, concluding with long journeys home longing for just one more day back there.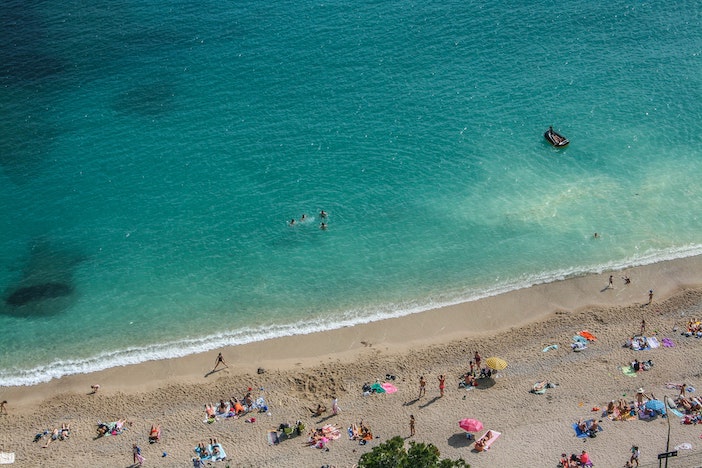 UK camping holidays are a completely different animal. They've improved vastly over the years, with campsites now operating more like holiday parks. But, fundamentally, whatever the facilities, for camping to work – and this is just my opinion – you need the right weather, no matter what anybody says. Certainly, for family camping, you need heat. If you're going solo or as a couple, then living in a perpetual state of dampness, craving some sense of adventure may have its appeal, but it does nothing for me.
My first trip camping in the UK was with the Girl Guides, to earn my camping badge. It required putting up a tent with a troop who were more hostile towards each other than Margaret Thatcher's Cabinet. There followed the burnt cooking of eggs and bacon and huge salad bowls Angel Delight (butterscotch, of course) which we ate, literally, ad nauseam. That concluded my camping career. Joy had turned to distaste in two swift moves; caravans and Guides. Oh, how civilisations can crumble.
I could be biased, but when you've camped both home and abroad, I know which one I'd pick any day.
Sarah's love of camping continues tomorrow, venturing  into adulthood and reaching further afield…
Photos by Scott Goodwill, Tegan Mierle, Alana Harris, Callum Galloway, Brian Scott
and the Digital Marketing Collaboration (courtesy of Unsplash)