Think back to the last time you booked a holiday. It was likely done online; an enthusiastic task to start off with, exciting even. So many places to see, do, to eat; things to bathe under and on top of, sun to soak up, snow to glide through…Roll on half a day later – the quickest transition of time known to man – eyes burning, back painfully hunched over the computer screen; fingertips numb from tap-tapping away, entering the same details over and over again, and going on holiday no longer seems like such a great idea after all. You should be lucky to have the means to go away in the first place, you tell yourself, hoping to lighten the mood. It doesn't. Holidays are great, the lead up to them, not so much.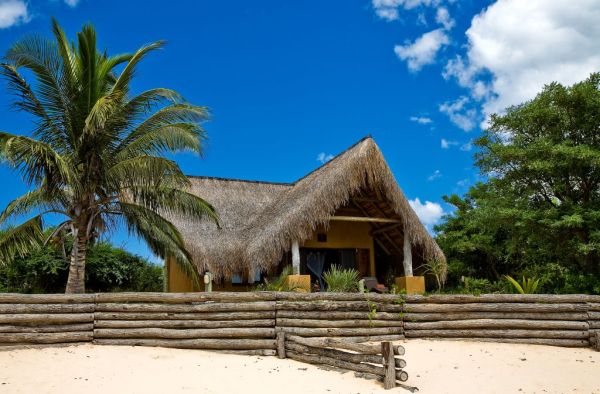 The good news is in this day and age one doesn't have to put themselves through this hellish task, there are a plethora of companies on hand to do it for you. I'm not talking about the travel hotlines which involve someone doing the same online searches for you at the other end of a phone (with which a relentlessly misspelled name and address such as mine, only adds to the frustration). The much more appealing concierge such as Private Label Worldwide, a two-woman – Denise Ellis and Sonia Burdin – company with over 45 years of luxury travel under their belt, focuses purely on planning holidays around a select portfolio of pretty to plush, little and lavish abodes, from Bray to Bali. That, Jeeves, is what I'm talkin' about.
The most unusual request Private Label Worldwide has received is a piano, so the client's daughter could continue her practice on holiday. Shipping it to one of their Mustique properties was no mean feat, explains Denise, "…bearing in mind the logistics of getting things to an island." On another occasion – again in Mustique – PLW was tasked with providing a client with a full holiday wardrobe after they'd accidentally left there's at home. Perfectly illustrating the company's 'nothing is too much trouble' ethos.
With a time budget of staycation rather than far flung vacation, I took the man along to try one of Private Label's Bray cottages, the one-bedroom Clematis, for size. Being a normal winter's weekend, I didn't have any particular requests, just a dinner reservation at Heston Blumenthal's pub, The Crown (a decision aided by Denise on a pre-visit call, as I was deliberating on where we should eat). With gastro greats The Fat Duck, Waterside Inn and The Royal Oak within slingshot distance to all of PLW's Bray cottages (of which there are six in total), it's not surprising that the majority of stays are centred on experiencing those, and equally celebratory milestone birthdays, engagements and wedding anniversaries. Denise and Sonia have helped plan a great deal of these too: "If you've never proposed to someone, how would you know how to do it?" says Denise, before regaling me with a tear-inducing tale of one of around 500 romantic proposals she's helped to create – so far, all resulting in a resounding 'I do!'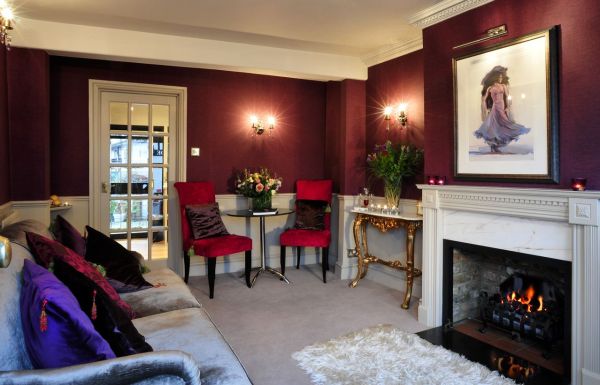 Reading through the visitors book of page upon page of gushing entries, I'm left a little jealous; not at the lack of ring on my finger, but that I didn't make more of a deal of the weekend and book into one of the aforementioned Michelins everyone appeared to have had the 'BEST TIME EVER, ever!' at. Adding to the tease, I can see the Waterside Inn from my sofa, and possibly smell The Fat Duck if I stepped out into the courtyard garden. That said, just spending a lazy afternoon lounging in plumped up, purple velvet comfort, drinking the complimentary sloe gin, cracking pistachios, watching TV and reading through the glossy travel and lifestyle titles provided, was a welcome respite in itself, and far more what we were craving. Enveloped in deep purples, gold and pink, a decor I couldn't live with full time, but loved as the choice for a short cottage escape from the real world, I felt completely absent from home and the to-dos I should really have been doing.
With an adorable country cottage kitchen, stocked with various teas (including plenty of my favourite Earl Grey), whole coffee beans to freshly grind as needed, a fridge packed with enough local produce to whip up a royal breakfast the next morning, and a trio of glass-decanted spirits and liquors for aperitifs and nightcaps, we didn't want for anything and only ventured out for dinner and to feed the Thames-side swans at sunset. Ferrero Rocher and bottles of still water sat on the bedside table, and the bathroom was decked out with enough thick pile, fluffy towels (purple of course) to allow for numerous baths in the deep lagoon of a tub. Not through lack of trying, I was unable to find criticism in this little abode; my serial snag-lister of a construction engineer boyfriend, neither. Each time I thought they'd forgotten something, I opened a drawer or cupboard and there it was. If pushed, I'd say, the TV being switched on as part of our turn-down visit was a little creepy to return to post-pub, but you know, someone else might love that. Said turn-down also involved the dirty dishes and glasses being sweetly put in the dishwasher, cushions re-plumped, candles lit, and the table laid out ready for breakfast.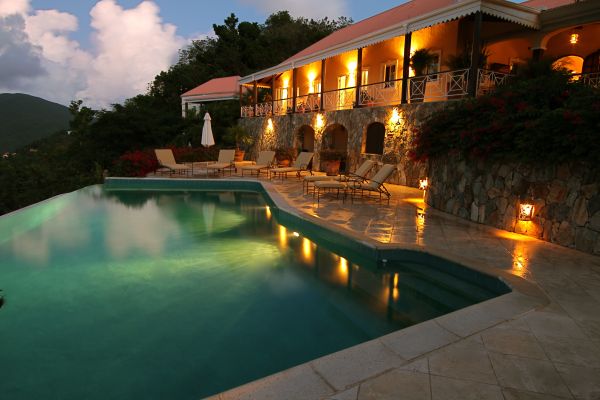 We may have chosen a self-catering cottage for our weekend break, but the lovely lazy touches of a good B&B were all here; done with care, to ensure our privacy didn't feel infringed upon. Oh, if only to return to that from work every day. I imagine that guy with the piano request might know a thing or two about how that feels. The next morning, as if a Big Brother-esque camera system had aided them, the Sunday paper dropped through the letter box, just in time to accompany our morning coffee. One of many nice touches.
Bray and this London couple aside, Private Label Worldwide caters to a wide clientele,  made up of around 75% UK, the rest coming mainly from Australia, Asia and Canada, who are encouraged to leave the itinerary in the hands of Denise and Sonia if they're not sure what to do, or where to stay for that matter – with finer details such as the clients' tastes in décor taken in to account – which could be dangerous with a Bucket List property portfolio that stretches far beyond Bray. Private residences, and even islands, from Bali, Mustique and Barbados to Cape Town and Mozambique are among other destinations to choose from, as well as a 'Phinisi' yacht of dream-like beauty, the Silolona, which – from the brochure – looks worthy of every one of the multiple thousands it costs to live the life of luxury on there.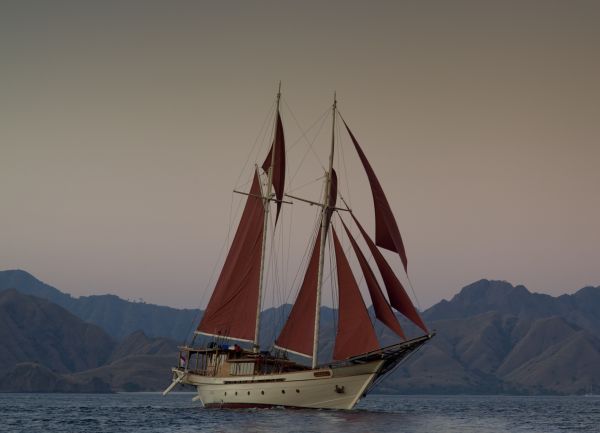 With 24-hour access to this whim-granting duo and the promise of a tailored and genuinely caring approach, there's really no need to shed blood, sweat and tears over booking a break away again. Now if only there was someone to do the packing and unpacking…
For more information on Private Label Worldwide call +44 (0)1628 771171, or visit the website. For more on Clematis Cottage and the rest of the Bray Cottages portfolio visit here.