"In Germany, at least five doctors on television appeared before going and telling everyone they can prove it is not possible," Messner said, adding with a smile, "and so they prepared the field for a great success." The public was transfixed but Messner was no fool. He had been training his body rigorously since boyhood in mountain running, to go without food, and in acclimatising to ever higher and higher altitudes. In 1977 he took an unpressurized flight over Everest and in his words, "had a crisis at 7,800 metres". But in deadpan exaggeration a crisis for Messner was being heavy-fingered and "feeling a little bit insecure." The plane eventually climbed to 9,000 metres, 150 metres above the summit and he was able to "do photographs without a problem, without a blackout." Messner knew he could do it and in May 1978 he achieved the unthinkable when, together with Peter Habeler, he reached Everest's highest peak powered with his own lungs. "After Everest I was feeling I could do anything."
What he did do was to return to the mountain that had claimed the life of his brother. Three months after conquering Everest, Messner climbed Nanga Parbat – alone – the first time an Eight Thousander had been solo-ed. It was an achievement considered one of the most audacious in alpinism. Messner was a star. He achieved this through hard work and daring, but also through a change in mindset. "After Nanga Parbat (the first expedition)", his brother Hansjörg observed, "Reinhold became more professional." This professionalism involved lecturing, penning articles and writing books, of which he has written nearly sixty, many translated and some considered classics. As Messner freely admits though, all this was made possible by the unceasing support of his first wife, Ursula Demeter, "I was a very simple mountain valley man. She knew the big world. And we built up very quickly a successful team. She was doing the correction of my books; she did the handling with my editors."
In a strange and ironic twist of events, Ursula Demeter was wife to Max Von Kienlin, one of the original members of the 1970 Nanga Parbat expedition. At the time he was also one of Messner's staunchest defenders – before she skipped sides and eloped with his young colleague. The memory of Nanga Parbat was to infiltrate every particle of Messner's life – past, present and, as it turned out, future.
In 1980 Messner returned to Everest. His decision to scale it alone was born partly out of his fierce competitiveness and self determinism, and partly out of pragmatism. "Climbing with a partner is the best thing you can do. But I can't carry the responsibility for others. It is too dangerous." As well as Günther, Messner had lost two team members on Manaslu in 1972. He states it bluntly, "In my generation, half of the leading climbers died in the mountains." Nena Holquin, the thirty year old American who was his companion on the expedition, put it another way, "It's easier sometimes to do things alone because there is nobody you have to co-operate with as long as you can get past the aloneness. He likes to do things exactly at his own pace and his own style. It's easy to do things alone if you already know you can do them. He trusted himself."
Messner was gone three days from the single tent top camp. When he returned he announced blandly that he had reached the summit. Emotionally he was spent and he sobbed on Holquin's shoulder, "Well, I'll never do that again, I'll never solo another mountain like that – I was at my limit." Perhaps he meant it but the comment was born out of physical and mental raggedness. It reminded me of Steve Redgrave's exasperated retort after winning his fourth Olympic gold in the 1996 Atlanta Games, "If you ever see me anywhere near a boat again, you have my permission to shoot me!"
Redgrave went on to win a fifth gold at the Sydney Olympics four years later. So too did Messner continue to climb at an equally high level with increasing degrees of risk and daring. With Hans Kammerlander he astonished his audience with the double traverse of Gasherbrum II and Gasherbrum I. In 1986 he scaled Lhotse, also in the Himalayas and became the first man to summit all fourteen of the world's 8,000 metre peaks. Then an extraordinary thing happened. "When I finished the 8,000 metre peaks, I understood, now I could only repeat myself. What I did is boring now. But I like to go somewhere where everything is new, and to begin again an activity."
Reinhold Messner, the world's greatest ever mountaineer, had hung up his ice axe and crampons. He was forty two.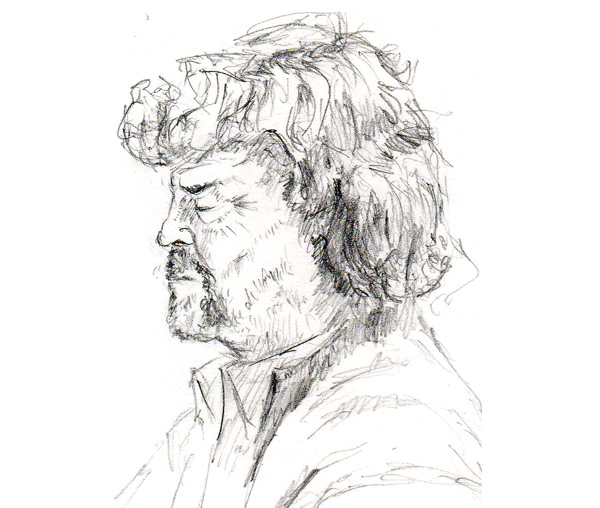 Read Part 3, the final chapter of Harry's epic adventure…
Photos courtesy of the Messner archive.