A rain-thin, slate-grey, slightly stooping and frock-coated gentleman passes me in the club doorway, his destination undeniably Ascot. Opulent serenity wafts gently through the corridors, as Aston Martins and Bentleys cool tickingly on the cultured tarmac outside. This is the sacred hollows of The Sloane Club, an oasis of civility tucked amongst the hubris of commercial Chelsea.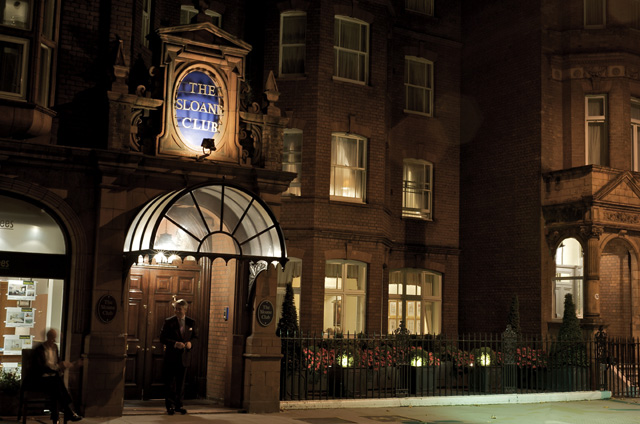 And with a few choice words and a short schlep along the road, I'm outside No.19 Sloane Gardens, an urbane townhouse that is my dwelling for the eve. The Sloane Club Apartments is a new venture, run by the club to offer members and guests a pied à terre for longer stretches in the capital.
Apparently I'm only the second inhabitant of Apartment 99 on the third floor and it shows. It's an immaculate presentation of taste and decorum, a fully-fitted abode with all mod cons. There are ubiquitous flat screens that will dock wirelessly with iPads, pods and sundry other entertainment systems; free wifi and a beautifully appointed kitchen with tasteful Nespresso machine, washers and cleaners of all varieties and a five-star hotel standard bathroom equipped with L'Occitane unctions of every hue and viscosity.
And despite being in this busy and affluent slab of the metropolis, there is blissful, peaceful quiet. With full dining, concierge and room service available from across the road in the Club proper, it really is the only way to spend a significant time in London.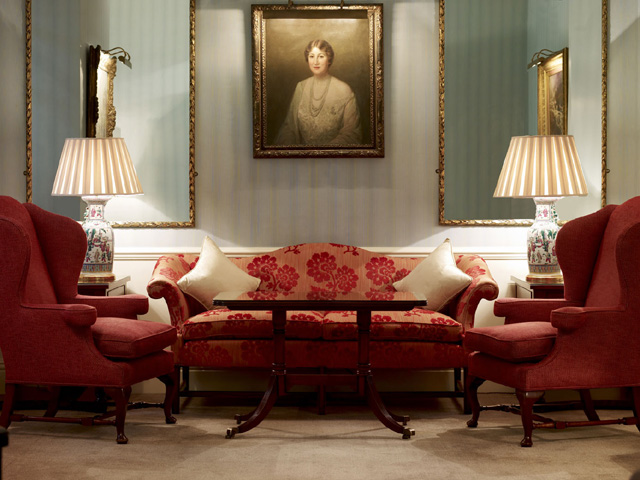 This is what it's like to be a member of one's own club, where you know the staff, are at home amongst the Chesterfields and can have a spot of luncheon and a bottle of Claret on a whim at a time to suit. Rounded, the jagged edges of travel and diarising smoothed to make the passage of your day easier, fresher, brighter.
Sloane Square tube station is but a skip and a jump away, but on this clement eve, a quick walk takes me to my engagement in Knightsbridge. It's a treat to people watch along the way. Building work is going on everywhere, renovations and refurbs hoisting skeletal scaffolding across porticoed doorways every few steps.
Once my evening is complete, I recline with a snifter of champagne in my ludicrously large bed and watch sport on the huge TV. I enjoy a late night snack of homemade chocolates, generously left in the sitting room.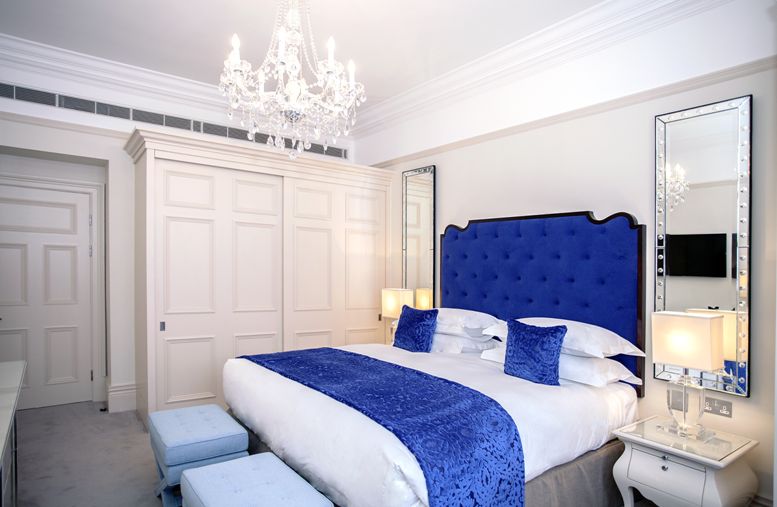 My only gripe is with starchy sheet and duvet, which wake me sweating in the dead of night. But a fiddle with the room-by-room air con soon brings a cooling breeze across the room and I'm only awakened once more by the video-entry system alerting me to the presence of a shockingly smart-suited gentleman bearing my continental breakfast repast.
It turns out to be a breakfast fit for four hungry kings; croissant, bread rolls, an entire foil-wrapped log of French butter, Tiptree jams, chocolate spread, a selection of cheeses, grapes, celery, couple of pints of orange juice, fruit salad, fruit basket, yoghurt, artisanal cereals and more.
I manfully pick at this, slather some of that on freshly-baked bread and try to linger as long as poss in my own personal fiefdom. For I know that just a short walk down the road, I shall be back amongst the hordes and forced to travel en masse with the rest of humanity to get home. Yuck!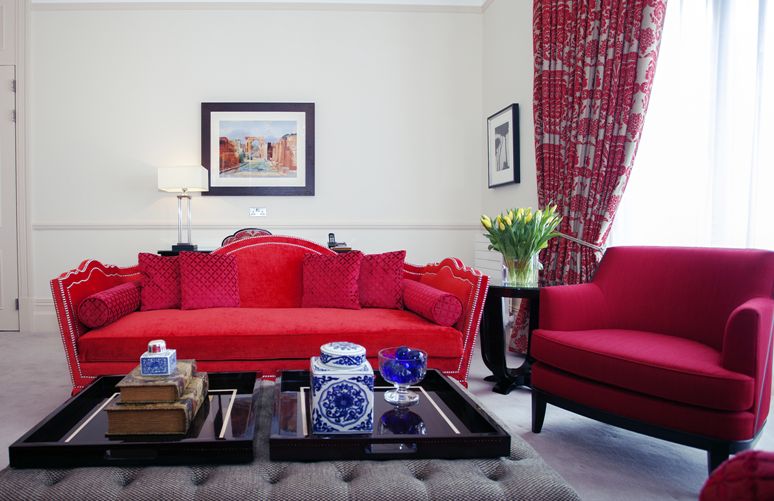 If you are in London for a few days, but don't want the sometimes claustrophobic qualities of a hotel, this is for you. I can't think of a classier way to engage with the old city while retaining a sense of self.