With discussions on-going over opportunity to travel abroad this summer, fortunately there are other ways to escape 'elsewhere', keeping far flung dreams alive; Sophie McLean creates a whole new list for where to travel to when we are free to enact the 'Covid+' bucket list…
As we've all spent more time at home recently than perhaps *ever* before, it's comforting that a little travel through various homely objects can propagate a revised list of places we might want to visit 'WTIAO'(when this is all over) – revisiting beloved destinations we've already travelled to, or opening our eyes to as-yet-unexplored, new frontiers.
Here's a round-up of Covid+ travel ideas, for further research from the comfort of your, no-doubt now extremely well-trodden, home.
Spain…is synonymous with colour and heat, tasty tapas and long, hedonistic, evenings, best spent alfresco. If you can't go to Spain this year, bring a little of it to you. Bespoke encaustic tiles at Bert & May have recently launched a new artisanal floor and wall tile collection of fabulous blues and whites, inspired by Mediterranean skies, crystalline turquoise waters and local Spanish flora – based on the stunning surrounds of some of the Iberian peninsula's prettiest destinations: white-washed Sherry-soulmate Verjer de la Frontera, Ibiza's smaller sister island Formentera, and the beautiful mediaeval town of Pals, in Catalonia.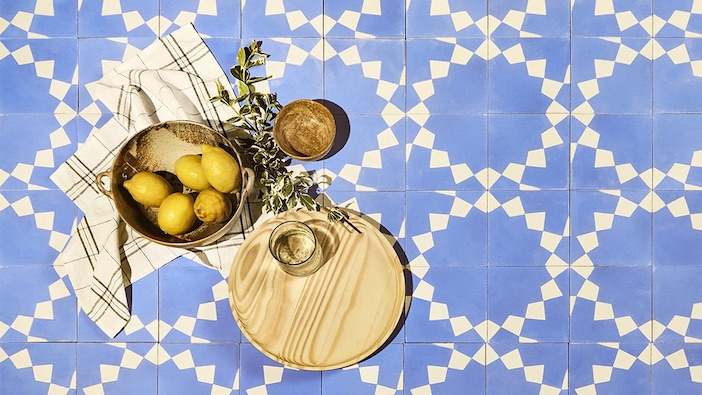 If you're wandering about town, you can poke your nose through their shop window on the Lot's Road, Chelsea – where assistants Ellie & Nel have left a note to passers by assuring would-be customers that their Spanish work shop is very much still up and running (they also have a showroom in York). Prices are from £6 a tile.
Paris…the original mini-break city – home to fashion, romance, great French food and lounging literary types – a copy of Ernest Hemmingway's 'A Moveable Feast' will sate many a salon-style desire for drinking café crèmes or carafes of chilled white Maçon at one of this city's many chic cafés. Lose yourself in each of these pages – easily devoured in small chapters, and park yourself onto an imagined barstool of the Closerie des Lilas for a 'fine à l'eau' or 'Chambéry Cassis'– or at a table at Prunier: "We had oysters and crabe Mexicaine with glasses of Sancerre. We walked back through the Tuilieries in the dark and stood and looked through the Arc du Carrousel up across the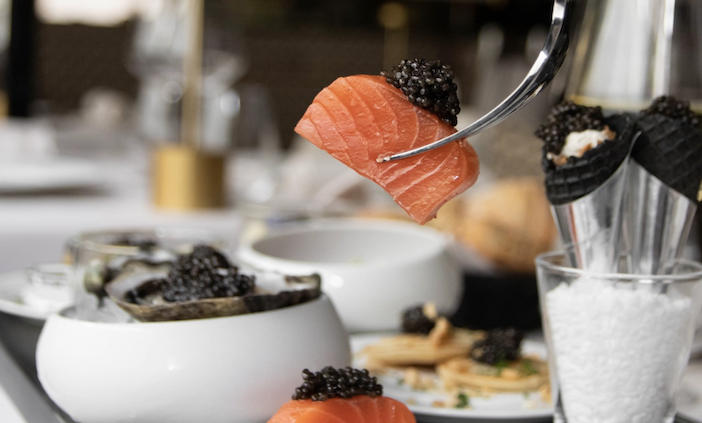 dark gardens with the lights of the Concorde behind the formal darkness and then the long rise of lights toward the Arc de Triomphe." For an extra dose of envie Parisienne, drench yourself in heady Capital scent – perhaps the original Chanel No.5 – for the ultimate waft of French elegance at home. (Interesting to note the Spanish title of this book  translates to 'Paris was a party'). Paperback from £6.77, Blackwells and Amazon.
Zanzibar…green-fingered types may already have a houseplant or two to enhance their new 'WFH' environments. My own potted office friend comes in the form of a Zamioculcas Zamiifolia – otherwise known as a 'Zanzibar Gem'. With shiny leaves, and highly useful qualities such as being drought resistant, Cassie (as she is otherwise known) is described as 'almost unkillable' – thriving in most light conditions and gracing a room's interior with graceful arches of shiny emerald green leaves. Pop on a Panama hat, brew a refreshing cup of tea, or pink grapefruit garnished GnT (use No.3 – the Best Gin in the World), kick back and dream of similarly-painted and planted, African vistas. From £8. Patch Plants.
Italy…if you had to focus in on one specific area, you might well choose Tuscany. There are many exquisite properties, vistas and tall cypress hills to peek through into this terracotta-laden landscape, but the ultimate way to get there is surely through a decent bottle of vino. From first sip, wines from places such as recently opened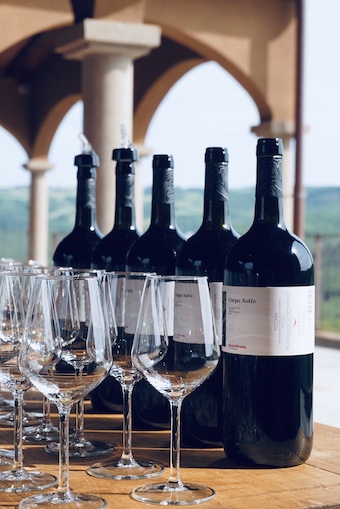 Monterosola, a destination winery in the mediaeval village of Volterra – offer wines that craft distinct sense of place – or 'terroir' into their deftly woven liquid. Grapes grown here include recognisable Tuscan varieties Sangiovese, white Grechetto and Vermentino – alongside more international varieties, well suited to this area. Open one of their award-winning bottles, crafted by the inimitable Alberto Antinori – whose career path includes having worked at the famous and eponymously named Marchesi Antinori winery, and transport your way towards the rolling hills of this most pleasant land that sits betwixt the famous appellations of Bolgheri and Chianti. Alternative Italian-inspo comes in the form of new book Find Me from Andre Aciman's new novel – a follow up to Call Me By Your Name which plots the original character's continued journey, through Rome, New York, and Paris, three years later. Or for more of a more coastal adventure, dig out a copy of 'A Good Woman' on DVD – a Hollywood re-imagination of Oscar Wilde's 'Lady Windermere's fan', starring a youthful Scarlett Johansson and Helen Hunt and set along the stunning Amalfi Coast.
Anguilla…there are many ways to bring a little Commonwealth Caribbean soul into your home from this stunning British-owned island. Mix yourself a rum cocktail – my own preference – a Dark 'N Stormy – two parts Ginger Ale with one part of your favourite dark rum – ideally served in a well-chilled glass with ice, and a giant squeeze of lime (bonus points if you can find Anguilla's very own Pirate rum – now something of a collector's item). This charming eel-shaped archipelago boasts thirty-three pristine white beaches.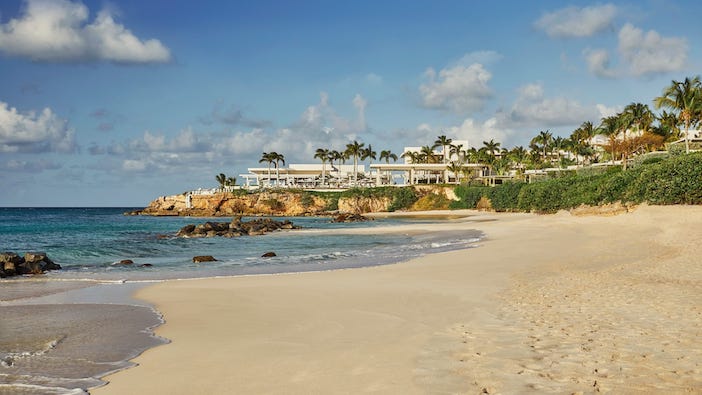 Four of these can be viewed from live-island webcams – one of which is located at Meads Bay (part of the Four Seasons Hotel), or Shoal Bay East – capturing incredible beach-side sunsets every day. This has to be the easiest, most innovative, real-life, live escapism there is. And if the views alone aren't enough to get your toes imaginatively touching warm sand and water, then check out the 'Anguilla Dreaming' playlist on Spotify – perfect for summer picnic parties or simply for a little self-distraction, headphones in, on a deckchair in the park or your own back-garden.
Sri Lanka…after ten years continual peace, Sri Lanka was hit hard last year after the tragic terrorist attacks that hit the country on Easter Da. These left many businesses not necessarily fearing for their safety, but more so concerned for their future – so heavily reliant on tourism that they are. Visiting this country is still high on my list of all-time past-lived, favourite adventures – a truly magical, sensory-rich destination, to which I am keen to return very soon. But while long-haul travels muddle through the current, various, restrictions, senses can be aroused closer to home through a tasty dosa or two from much revered JKS-owned restaurant, Hoppers. Each of the three Sri Lankan inspired restaurants is now open for delivery and collection and current 'Taste of Hoppers' packages for two, include tasty Lamb Kothu Roti, Chicken Kari, Dal Kari, Rice, Roti and Sambols (the traditional accompanying coconut condiments). Dishes start from £5 (mutton rolls). Yum.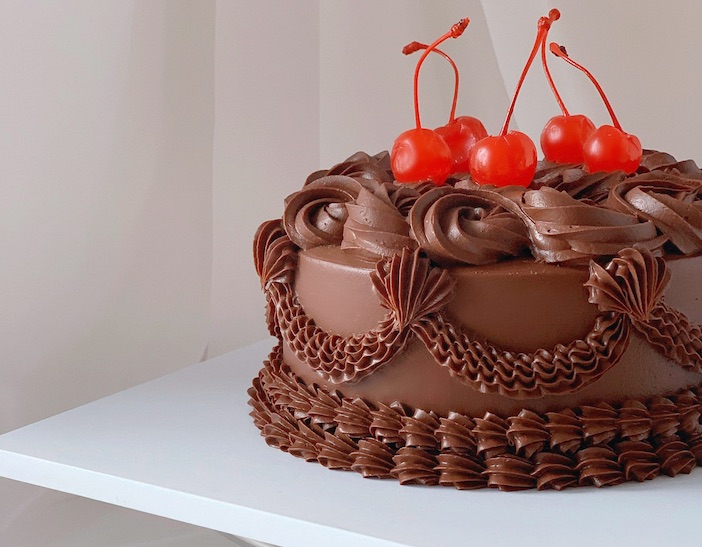 Desert islands dreams…continuing in a tropical vein, a cogniscent friend (and sometimes enabler) of my eternal desire for escapism, recently sent me a bespoke-made cake from South-West London's April's Baker – a one-girl-shop founded by Roxy Mankoo. With a themed brief of 'Tropical island', the majesty that arrived a few days later to my doorstep (in gluten-free format to boot) was a tower of blue and white waves, crafted around a brilliant coconut sponge. The ultimate island get-away in a mid-afternoon mouthful. Cakes from £25.
With a little imagination, travels can be closer than you think. A break from the norm and a chance to get away from it all, even just for a moment – celebrating everything wonderful about alternative life as we know it.