I'm a fairly seasoned traveller these days, but jumping aboard a plane and nipping up to Inverness still gives me a thrill.
To think you can be right up in Highlands in an hour or so; a completely different world and right in the very heart of whisky making. Put simply, it excites and exhilarates me.
And so, to be zooming north from a soggy and depressing Luton into the bright, warm sunshine of a lovely Speyside Spring morning was a boon to the soul. Factor in that the week-long Spirit of Speyside Whisky Festival is in full swing and you can, I feel, imagine my delight to be abroad among the burns and valleys once more.
My Glencairn glass runneth over, so to speak; for a hop into an awaiting cab and an hour or so into the countryside and, while many were harrumphing over their first cup of coffee at their desks, I was pulling into the car park of the Benriach Distillery.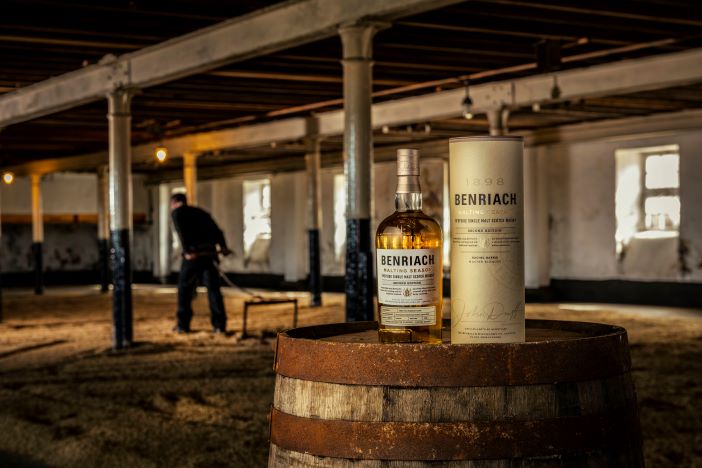 The beauty of visiting distilleries is myriad, but what I love above all is that each has its own unique footprint. They all do something broadly similar, but each is so vividly different in style, nuance and character. Benriach is carrying out a couple of days of floor malting, which is lovely to see – a sea of barley laid out to encourage germination. The coke furnace is roaring, the mash tuns roiling and boiling and more hocus pocus afoot to add to the witchery which results in an utterly unique spirit matured in warehouses right next to fields of large, happy, wallowing pigs. Joyful.
A bite to eat and a tasting of two different special edition Malting Season bottlings, and I am hitting my straps. A fantastic start to a couple of wonderfully hedonistic days with dedicated, passionate and pleasant people.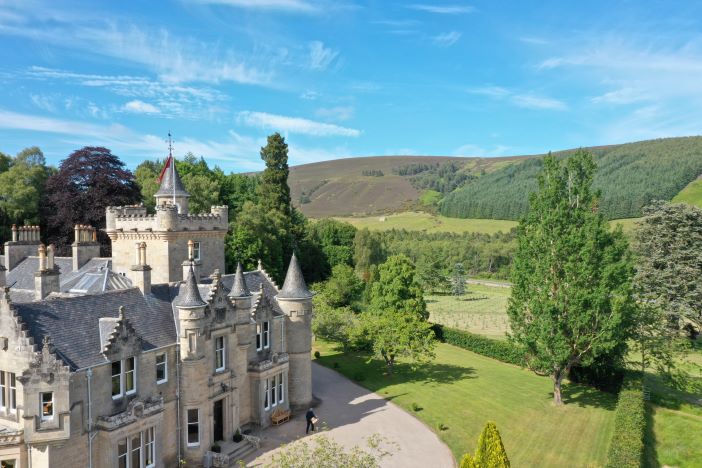 My humble abode is not so humble – but it's absolutely pitch perfect for such a time and place. Rothes Glen – a former hotel and country retreat of the great and the good – was bought by Damian and Pippa Riley-Smith in 2019 and carefully tweaked into a modern version of the ultimate castle. Riley-Smith is the founder of Whisky Magazine and Whisky Live and decided he needed the perfect pied a terre to offer those looking to explore Speyside with the minimum of fuss and a maximum of comfort and class.
There is whisky in every nook and cranny, so don't worry about going thirsty. There are even whisky bottles and glasses secreted around the extensive grounds so you can enjoy a dram while you wander. The cigar lover is well catered for – I told you my cup runneth over – with a heated and covered courtyard, humidor and smoking room in the tower, and there is a whisky tasting room, kennels, gun room, chiller, professional chef, housekeeper and more to keep you in tip top condition to enjoy what's on offer.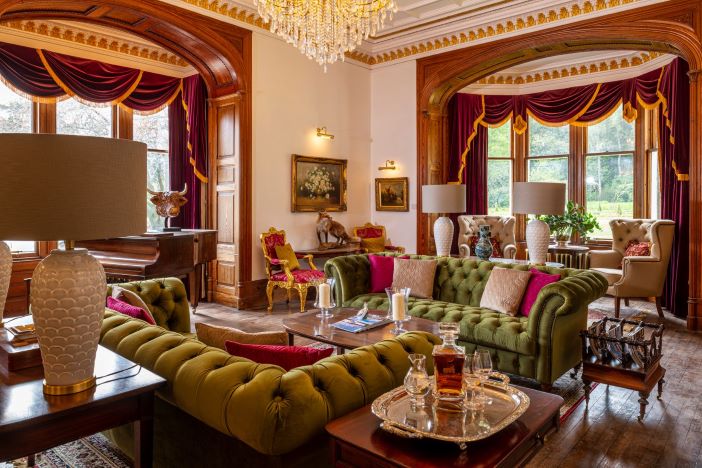 This is no draughty old manor house; hot water by the wash back load, fluffy towels, four poster beds, standalone baths – you get the picture. By night, I played atrocious snooker on the full-sized table and lolled by a blazing firepit with a smoke and a dram – by day, I ventured forth and whiskied.
Tamdhu is an industrial looking distillery with a village community feel – a warm welcome, a no-bullshit approach to the business of whisky-making and the chance to delve into the warehouse with a valinch – the weird, brass, hypodermic needle-like contraption used to siphon wee measures from casks – to taste history in the making. Hours dawdle past rapturously.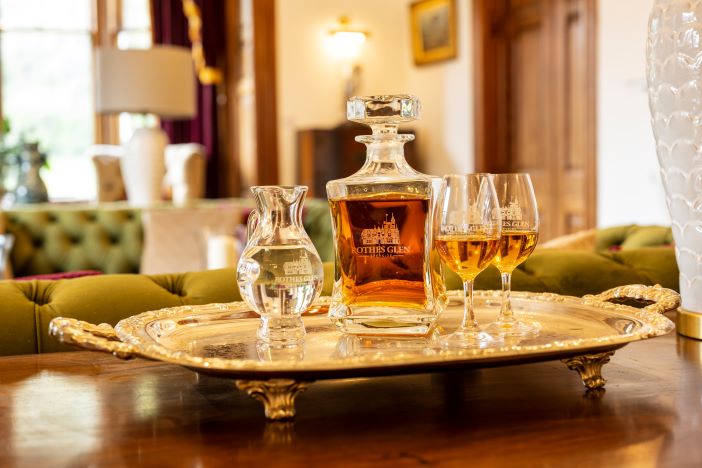 There's a couple of lakes two minutes down the road from Rothes Glen House in which you can cast a rod, and I dutifully do, pulling out a handsome rainbow which is quickly returned so I can head back to a table groaning with whisky samples for an unusual tasting and blending session in the gloaming.
If you are looking for an unforgettable way to experience this wonderful part of the world – and gain access to everywhere you could ever want to go in Speyside whisky – Rothes Glen is where you want to be. Kippers for breakfast, with a sneaky side order of Haggis? No problem, Sir. And a nightcap from the bottle of Scotch beside your bed ends each magnificent day.
I can't wait to go back and pretend I live there.
Nick stayed at the Rothes Glen. For more information, including details of activities and, of course, whisky tours and tasting, please visit www.rothesglenspeyside.com.