It's an instinctive reaction that the minute you're told you can't have something, you desire it all the more. Weeks into home isolation, we're all weathering the frustrations of confinement, which, for those of us with itchy feet, feels akin to incarceration. Here, then, are several pointers that might assuage your yearning for the far flung. You can take this one of two ways; it will either serve as a pleasant distraction from the current climate, or may fuel your frustration all the more. For the latter, forgive us, but we hope it offers some respite. Welcome to 'virtual' escapism…
Get 'Deep into Mauritius'
Veranda Resorts in Mauritius runs a programme of experiences aimed at supporting local communities, encouraging cultural exchange and showcasing the island's beauty entitled 'Deep into Mauritius'. The programme runs across all five Veranda Hotels with experiences grouped under the themes, for which there are some tantalising videos to whet your appetite; "Deep into Flavours", "Deep into Culture" and "Deep into Sustainability". These include guided tours to discover the island's street food, cooking classes, a pirogue ride with a local fisherman, sega tipik evenings, bicycle rides around neighbouring villages, and more. For further information visit www.veranda-resorts.com.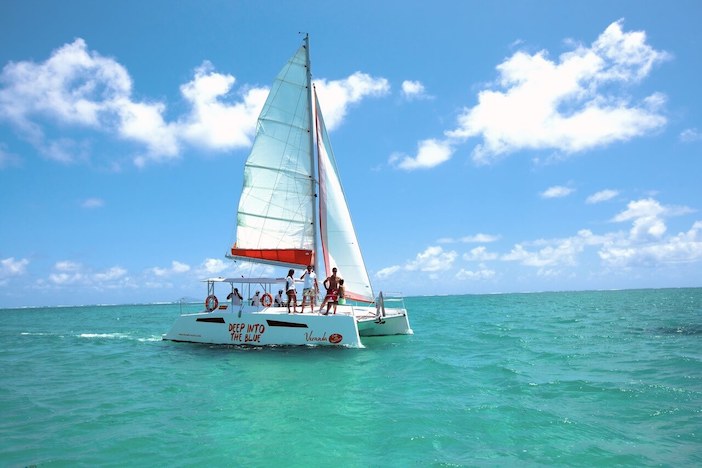 Sink into St Lucia
Boutique hotel Cap Maison in St Lucia has a YouTube channel which features a host of videos, allowing us to experience the wide variety of attractions available at the hotel and the wider island from our home. Highlights include:
Castries Market Tour The market takes place every day except Sunday and is busiest on Saturdays when farmers come from all over the island to sell their goods. The market's been running since the 1890s and has expanded to over 300 stalls selling fruit and veg, spices, rum, fish and flowers, with a separate section for crafts, clothes and gifts. Watch the video here.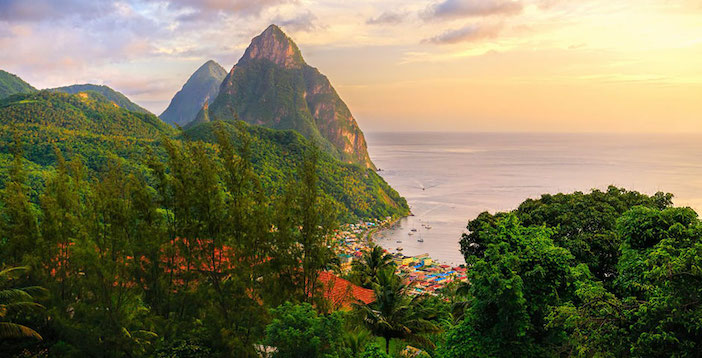 Hiking St Lucia may not be the first destination that springs to mind for hiking enthusiasts, there are no end of trails that guests can take in and around Cap Maison, including a rainforest hike at Babonneau, Pigeon Island and along the Atlantic west coast. Watch the video here. For more information visit www.capmaison.com
Take a Tour of Victoria Falls
Missing views beyond your garden? Fear not as leading Southern Africa hospitality company Africa Albida Tourism offers virtual tours of their Victoria Falls properties on the company's website (see here). Take a trip to Victoria Falls Safari Club's pool, complete with sunset views, before heading to the veranda where virtual travellers can take in the vast skies that Africa is known for and appreciating the impressive views across the bushveld.
Those wanting a closer look at the watering hole (often frequented by elephants, kudu and lions) should visit neighbouring property Victoria Falls Safari Lodge's virtual tour and check out the views from the deck. For more about Africa Albida Tourism and to plan your trip, please visit www.africaalbidatourism.com.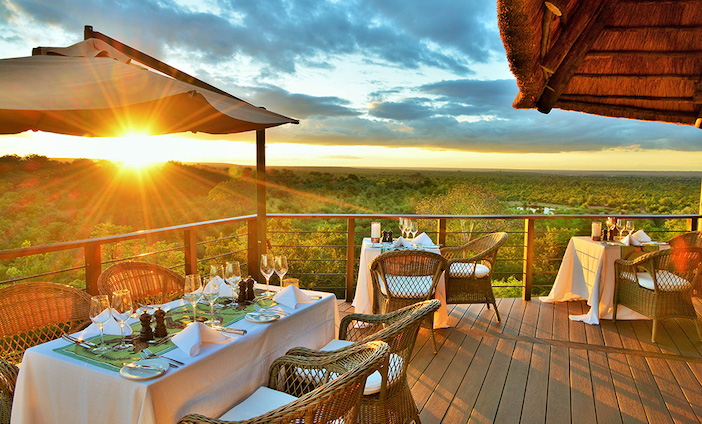 Experience a Treetop Spa With 8D Technology
Nothing is more soothing to the body and soul than nature. As we can't currently immerse ourselves in the natural world as much as we might like, Hillside Beach Club's Sanda Nature Spa has found a way to welcome nature into your home instead. Nestled in the trees above the resort's Silent Beach, with tree trunks twisting peacefully throughout the seven intimate therapy rooms, everything oozes serenity.
The Hillside team have recorded nature's beautiful sounds from the treetop spa in brand-new 8D technology, so all you need to do is sit back and relax, headphones on, to be transported into a deep state of relaxation. Listen here for a complete sensory experience not to be missed! www.hillsidebeachclub.com/en
Missed Your Skiing Fix This Year?
Carving fresh tracks through thick powder with the sun on your face and the thought of a steaming bowl of ramen and relaxing warm onsen at the end of a day on the slopes may feel a million miles away. However, YTL Hotels' Niseko Village, at the base of Japan's Mount Niseko Annupuri, offers you the chance to transport yourself to the slopes and ski the world-famous "Japow" with this video.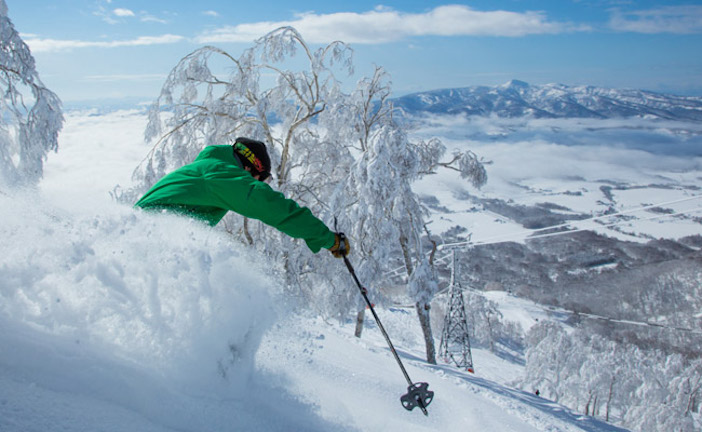 Hinode Hills Niseko Village opened in December 2019 marking the latest luxury accommodation to join YTL Hotels' Niseko Village, alongside The Green Leaf Niseko Village, Hilton Niseko Village, and Kasara Niseko Village Townhouse. Nightly rates at Hinode Hills start from 40,000 Japanese Yen per night. www.hinodehills.com
Fancy Something a Little Warmer?
Daydreaming of desert dunes and the ultimate adventure? Wilderness Safaris is able to offer you some well needed escapism, transporting you straight from your home to the depths of Namibia (see here). Re-opening on 1st June after an impressive refurbishment, Little Kulala will offer guests an unforgettable experience including hot air ballooning, self- guided walks, quad bikes, e-bikes, a new photo hub and a refreshed look.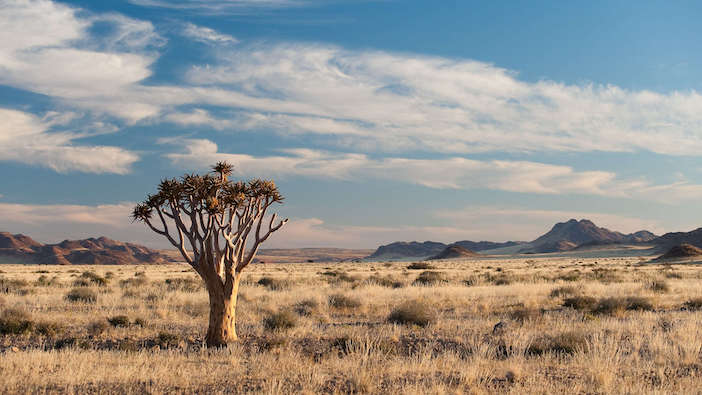 Situated in the private Kulala Wilderness Reserve adjacent to the magnificent Sossusvlei dune field and iconic petrified camelthorn trees of Dead Vlei, Little Kulala will amaze and delight guests in the solitude and start beauty of the Namib Desert. Why not take yourself there now. Escape to Little Kulala with this video.
Perhaps you're looking for that culture fix…
Specialising in hidden travel experiences for the travel elite, Ariodante create custom itineraries and experiences with an arts and culture focus, affording a privileged few with access to monuments and historic sites often closed to the public. While cultural institutions might not be open to visitors right now, Ariodante has created videos of the Palace of Versailles and the underwater ruins of the City of Baia in Naples to give art and history enthusiasts some virtual escapism. Click the link for a Private tour of the Palace of Versailles with tours of the Hall of Mirrors, Versailles Chapel and the Queen's Rooms and Apartments.
Alternatively, how about a private visit to the underwater ruins of the city of Baia, north of Naples, via submarine? Baia was one of the favourite resorts and spas of the Roman Empire, visited by Cesar, Augustus and Nero, and today it is a small seaside town a few kilometres from the city. Its treasures have submerged over the centuries beneath the waters of the Bay of Naples and most of the structures, including mosaics and statues, are still in good condition. For more information and videos, visit www.ariodantetravel.com.
Looking for things to watch, read, eat, think about and do, all with a travel twist?
The aptly named Inspiring Travel Company, one of the world's leading luxury tour operators, has launched Holiday from Home, a new digital magazine packed with ideas on how to discover the world from the comfort – and confinement – of your own home.
Travel-related films, from The Grand Budapest Hotel to The Bucket List, travel reads such as  Kerouac's On The Road and even recipes to whet, indeed wet, your appetite, there's plenty of succour for the fleet of foot feeling a little hamstrung at present. For more information, visit www.inspiringtravelcompany.co.uk.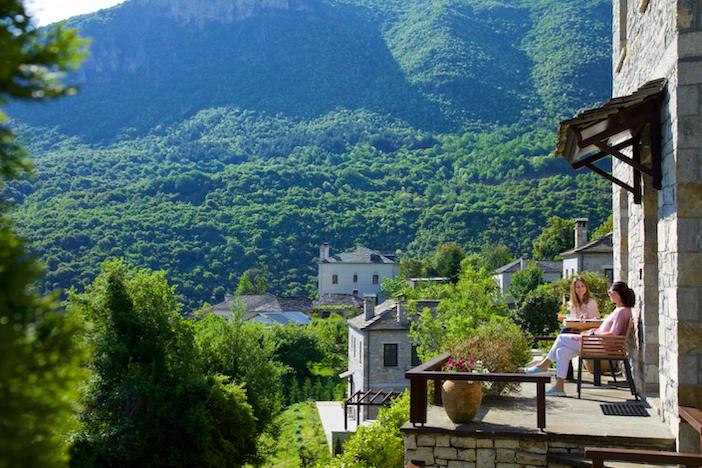 And if home isolation is not isolation enough, there's this…
Aristi Mountain Resort and Villas offers the alternative Greek holiday, surrounded by a wild and rugged landscape – a perfect playground for adventure seekers who wish to explore their surroundings and do something different on their holidays.  The plunging Gorge of Vikos and enchanting Towers of Astraka are punctuated by the crystal clear Voidomatis River, the ideal backdrop for a host of outdoor pursuits including rafting, canyoning, horse-riding and mountain biking.
Rarely on the tourist radar, this video will help you to dream of the adventure that awaits you once this period passes. Aristi Mountain Resort & Villas offers nightly rates in a double superior room on a B&B basis from £115 based on 2 people sharing. For more information, visit www.aristi.eu/en