With foraging a free resource, Finland's contribution to Europe's culinary scene defines natural, simple and locally-sourced. In a food-focused travel feature this week, Karen Yates ventures into the country's Turku and Åland regions, diving into seafood dishes and regional specialities, from its fine dining to its rustic fare – prepare for a feast…
I'm sitting under a what looks like a giant mobile (think baby's cot, not phone), made of transparent bags filled with water, the sort that used to be given to children who'd won a goldfish at a fun fair. The water is from the Baltic Sea, next to where we are sitting in Ruissalo shipyard. The mobiles are, in fact, part of an installation called Under Pressure by Belgian conceptual artist Koen Vanmechelen and they hang over tables where diners chat excitedly. And for good reason – this is Finland's sixth Food & Art Festival, making its debut appearance in Turku. About time, too, because Finland's oldest city, the country's capital until 1929 and European City of Culture 2011, deserves its place on the world food map.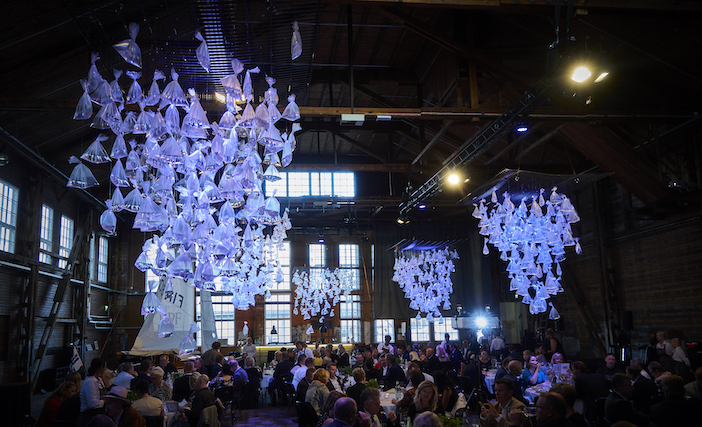 As well as Vanmechelen's installation, there are interpretive dancers and musicians playing at various points of the evening. Nine chefs have come here from all over the world, each to create one of nine courses, all matched with wines.  Unsurprisingly, the standard is high, but two outstanding dishes were Swiss chef Marcus Meyer's 'taste of sunshine' with pike-perch tartare, peppers, fennel, saffron and beetroot, and South Korean Tae Hwan Ryu's fermented white chocolate dessert with blueberry juice, cloudberries, sesame seeds and spearmint. It was heart-warming to see all the chefs, who'd met for the first time earlier this afternoon, helping each other to plate up hundreds of dishes on a long table in the converted boatyard, each as beautiful as the last.
Petits fours arrive in the shape of oyster pearls and mussel shells, plus coffees, beers and cognacs for anyone who had the appetite for even more. It's a good indication of what you can expect in Turku: creative and artistic food, a lot of alcohol and it's a fair bet you'll be mainlining coffee, too.
Back in Turku, there are plenty of great restaurants to enjoy. Kaskis is the first restaurant outside Helsinki to be mentioned in the Michelin Guide, and has been awarded a Bib Gourmand. It was also named Finnish Restaurant of the Year in 2018. The night we visited it was packed and cosy (and must be even more welcoming in winter, when temperatures reach -25C), and since there are only 36 covers, it's a good idea to book two months ahead.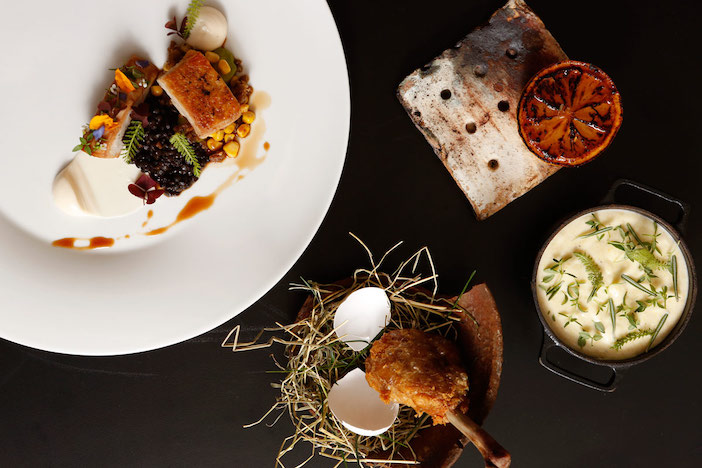 Kaskis was started by three friends, one of whom is Erik Mansikka (which means strawberry), who won both the Finnish version of Hell's Kitchen and Chef of the Year in 2013. All the organic menus have six, five or four courses, with matching wines, and change eight to nine times a year with the seasons. Again, every dish was delicious, but the soup course of peas, spinach, chicken stock and Asian accents had incredible depth of flavour, while the signature dish named 'first circle' of roasted beef tenderloin and yellow beets matched with a Barolo meant business.
Mansikka pops up again, along with American head chef Adrian Norwood, in Kakolanrussu, meaning Kakolan rose, the tattoo given to repeat offenders; Kakolan is a converted prison on the top of a hill, reached via the free new funicular railway. Mansikka, who also sports a few tattoos, explained that as a child he lived five minutes away and remembers playing with the prison gardeners, so when the prison was converted into flats – one of which he now lives in with his family – and the restaurant became available he wanted to be a part of it. Kakolanrussu opened in April 2019 and serves locally sourced seasonal dishes to share, including whitefish and another of pork belly both cooked over open fire, all served with plenty of fresh vegetables and followed by a splendid tarte Tatin. A far cry from what the inmates must have endured.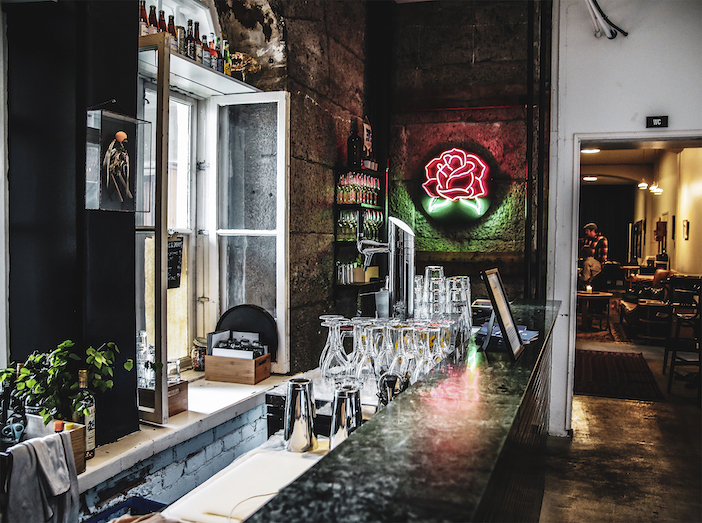 While you're visiting, it's worth dropping in on the Kakola Brewing Company just around the corner, which brews British-style beers with emphasis on sour flavours, which you can sample in the mini bar or buy in the shop. Next door to that is Frukt Coffee Roasters, where Kyle and Samuli have been importing beans for just six months from very small producers who pay their workers fairly, and they serve a fine cup of coffee.
For a simpler, more everyday idea of what it might be like to live in Turku, the food market, built in 1896, has all the stalls you'd expect – great cheeses, breads, meat and so on. MBakery was voted Best Bakery of Finland in 2015 for its lactose- and gluten-free Kiss My Turku cake, made with blueberries and chocolate, ideal for fika (snack and a coffee with friends) along with possibly your fifth coffee of the morning. Johan Hellsten trained as a chef and now runs Herkkunuotta, where he sells fish products and breads with incredibly long names, including creamy kylmäsavustettu hauenmätimousse (cold-smoked pike-row mousse) and wholesome saaristolaisleipä (archipelago bread), both far easier to eat than they are to pronounce. The lasimestarin silakka (pickled Baltic herring) is also good.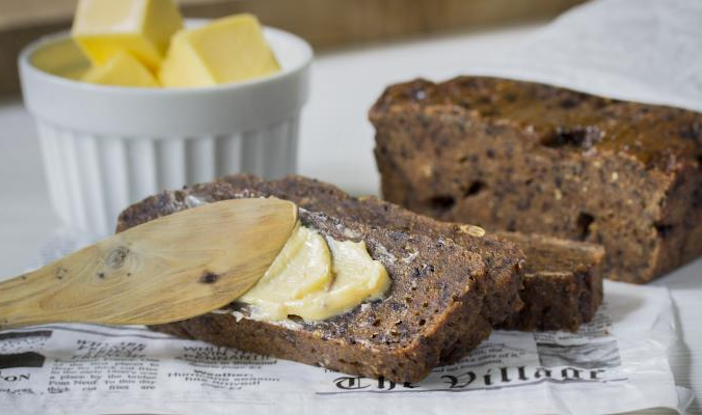 A five-hour ferry ride away is autonomous Fasta Åland, the main island of the Åland archipelago, made up of about 6,700 islands and midway between Finland and Sweden. It's considered Finnish but is Swedish-speaking. Here the pace of life slows further still, and while everyone is proud of their island and traditional way of life, it's their modesty that is so refreshing. At Mattas Gårdsmejeri, one of 25 farms on the island, Jennifer Sundman produces organic cheese, ice cream and other dairy products. Each cheese is named after the cow (there are seven) whose milk was used to make it: we tried scrumptious, squeaky fried Halloumi Mattas Åsa, Åsa being the name of the cow, a blue cheese from Disa and a hard, white cheese from Dora, all served with Jennifer's jams. From mid-June to mid-August she serves homemade food, such as her halloumi burger, plus cakes and ice cream. Does she want to expand, I ask. No, she replies. She's happy just the way things are.
At Marskogens Lamm, Ann and Åsmund have 24 mother sheep and make gold-award-winning lamb sausages and smoked meat. They also have a café in the summer and their little shop sells sheepskins, plus coffee from their daughter's coffee shop.
Enthusiastic, rosy-cheeked Jan Mattson's family has lived on Grannas Farm since at least the early-18th century, where he grows 15 varieties of apples in the 40-hectare orchard. As far as the eye can see, deep red fruit fill every tree. Jan tells us that they use no additives but the juice is pasteurised to keep it fresh. Both the plain apple juice and apple and sea buckthorn, which adds a citrussy note, are seriously good. Again, a bistro is open in the summer months.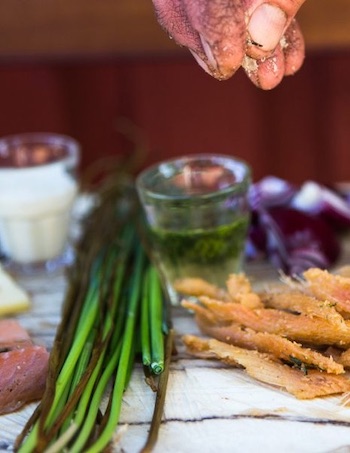 There are many small, family businesses on the island, all run by refreshingly modest people. But when it comes to eccentricity, top prize goes to Anders Westerberg and his wife Maria at Västerro. Anders was a fisherman but if you're expecting Michelin-star precision and cleanliness look away now. "I use the bits everyone else throws away!" he tells me enthusiastically, to smoke, fry, make into pâté – whatever it's possible to do with fish skin and belly. He even used fried fish and pig skin to decorate a cake while we were visiting – I seriously thought there might be a hidden camera to see who got the joke first. If Professor Branestawm had a Finnish restaurant, this would be it. All the fish is caught by Anders using a net and there's no menu – you'll be served whatever he's caught and smoked. Anders' no-waste attitude, puppy-like enthusiasm and creativity is commendable. While the beer-smoke salmon is good, just in case fried or smoked fish skin isn't your thing, Maria makes a scrummy and skin-free apple cake and coffee.
There's a slightly anarchic attitude and plenty of enthusiasm at Open Water Brewery, too. But what happens when three guys get together in the evenings and weekends to make beer? They fall behind schedule, of course. When we visited, machines were working away noisily while Jonas Jakobsson opened plenty of bottles of English-style beers for us, all of which tasted great. The New England IPA, $10 Bills and $100 Bills were very drinkable, and might well have been what made them run late in the first place.
Drinks are also made at Smakbyn, which has a distillery for Ö Dark Rum and Ålvados, fruit liquors and apple wine, as well as a pottery and restaurant. Indeed, this is one of the first bespoke distillers in Finland, previously owned by local legend Peter 'Bongo' Eriksson who died in an "alcohol-related tragedy", according to Gustav, who showed us round. Chef Michael Björklund is another local star, previously Chef of the year in both Finland and Sweden. Our local cheese platter with apples and air-dried ham was as local and seasonal as it gets, followed by an excellent fish steak with plenty of dill and beautiful baby vegetables. Smakbyn is well worth a visit – and you can always just take coffee and freshly baked cinnamon buns for fika.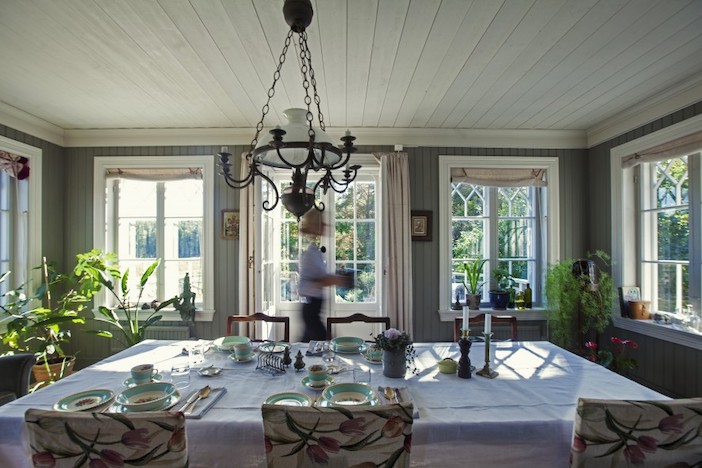 Hans Lindmark at Björnhofvda Gård makes a fine G&T, although he insisted on Gordons ("I'm not interested in all those trendy gins", he told me). He has the air of having been born in India, now running this dark-wood colonial restaurant with rooms, although it's actually a remarkably convincing new build, set next to the original farmhouse. The food, cooked by Hans' English wife Jackie, is superb. We enjoyed rainbow trout tartare with soy mayo, capers and red onion to start; herb-roasted lamb from Marskogens Lamm with roasted potatoes, cauliflower purée with truffle and seasonal veg; and cooked red pears from the garden with rosemary and whipped cream. All seasonal and great quality.
Part Baltic, part Scandinavian, all top-notch ingredients with a generous sprinkling of creativity and more than a hint of eccentricity have made Turku and Åland serious destinations for food lovers.
Karen stayed at Solo Sokos Turun Seurahuone (www.sokoshotels.fi/en) in Turku, Park Alandia Hotel (www.parkalandia.com/en) in Åland, and GLO Airport Hotel in Helsinki (www.glohotels.fi/en). She sailed from Turku to Åland with Viking Line: www.vikingline.com.
Finnair flies to Mariehamn in Åland via Helsinki. For more information, visit www.finnair.com.
For further information, visit www.visitfinland.com, www.kissmyturku.com and visitaland.com.