Wilderness tours are the fastest growing niche trend in the travel industry, as various travel surveys testify; already on the rise pre-pandemic, demand has increased significantly as social distancing, appreciating the great outdoors and mindfulness of surroundings we have hitherto taken for granted becomes a mainstream mindset and not just a passing concern.  Here, Sarah Tucker argues why, post-Covid, it will be the survivor of the travel industry…
The bears were here first. A Yukon park ranger gave me this bewildering response when I ask why there weren't more pathways cut through the national parks of Canada. These are nothing like the 'parks' we recognise as such in the UK. I walk through Richmond Park (I know, not the same thing) on almost a daily basis at the moment, skirting around the stags in the winter mists, and although there have been some injuries to limbs, egos and four-wheel car drivers (ahem, yay), for those who have dared to come close to the deer, there is scant chance of being eaten by a bear.
In the Yukon, on the west coast of Canada – a territory Americans usually drive through at breakneck speed in their RVs to reach the American territory of Alaska (more than one guide has told me this) – there are more grizzlies than there are people, and, on the occasion I asked the ranger this question, two British tourists had recently been eaten by one. That's something we can't imagine. "Being in the wilderness teaches you humility and appreciation," the ranger adds, giving me a delicious soundbite, "- and if you don't learn, you get eaten."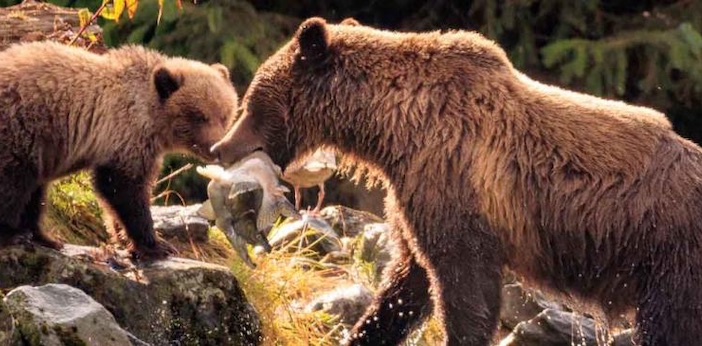 As a reporter, especially radio journalist, wilderness tours have always offered the best material (stories are laced with the sounds of jeopardy); I meet the most interesting wildlife, and the most interesting people, who invariably tell me they prefer the wildlife to humans. Wild animals do not perform on demand (thereby teaching patience), ensuring children and adults, who expect everything to be fast food pace, to wait hours by a water hole for a lone zebra.  The guides usually know when the animals will appear, but advancement in technology now means companies are able to identify the location of gorillas so the whispering wealthy can be helicoptered to get in, get the shot and get out.
But I like the idea of the wait – the will they/won't they appear – offering the spontaneous 'authenticity' travel companies profess to offer. The young male tiger peering through the bush in India, the African tortoise stopping the jeep in its tracks so it may cross the road, the dung beetle which fascinated my (then) four year son by its incredible ability to 'eat poo', the lemurs in Madagascar who genuinely do dance and sing. Of course, technology now means even on a fishing trip, the fishing boats know where to find the biggest fish, and guides are so well versed in the tours they have evolved into Dr Dolittles, understanding as well as talking to the animals.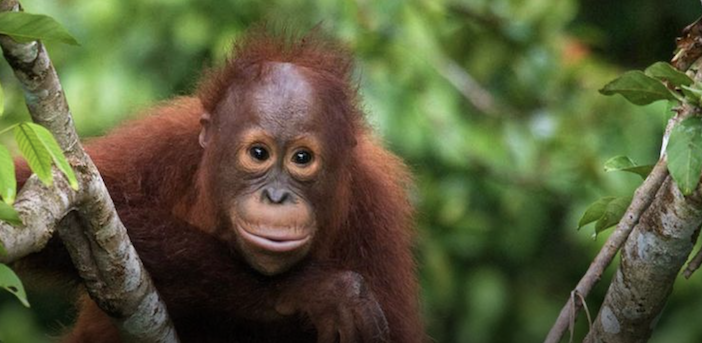 The wilderness tour is the original wellbeing holiday, before wellbeing holidays were on trend and every company morphed into a wellness break/resort/weekend.  Walking through wilderness is the original mindful retreat, where social distancing was always the norm, not just the new normal, and you learn humility, gratitude and patience, and the ability to listen to your breath, because your guide will tell you to shut up or else you won't see the animals.  When you are in nature, you do not need a potted podcast celebrity to share their inner most neurosis and show you how to visualise being in a nature, because you have the real thing. Besides, why watch their surprise, isn't it better to experience it yourself?
It is the guides I love to meet as well, whose passion matches their knowledge. Companies such as Intrepid, Explore, Exodus, the Adventure Connection, and smaller one-man-band operations such as Jemma Naia from Wild Dolphin Retreats and Anne Gordon at Whale Wisdom Retreats (who also has her own podcast on transformational travel, incidentally) are examples of people who admit they feel happier with animals than they do with people.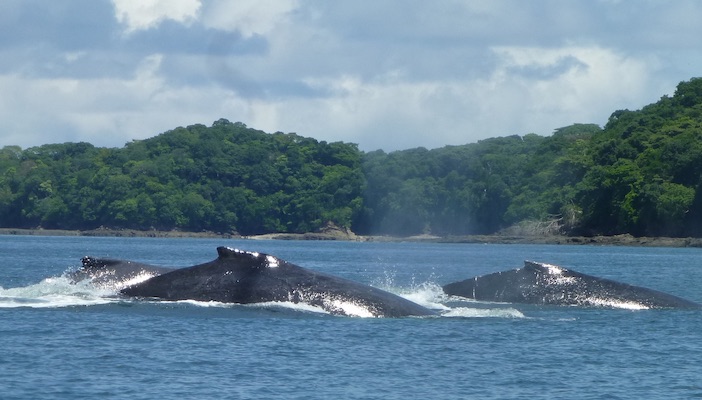 We know the pandemic has helped wilderness, a tiny ray of light in these terrible times; fewer planes to pollute the air, no cruise ships to pollute the oceans.  "There's been considerable empirical evidence to show cruising as a travel concept damages the oceans," says Mark Wright, MD of the Adventure Connection, "but with safari and land-based wildlife tours, the lack of tourists in Africa, for example, will cause those who had been guides, who earn their money from showing around tourists and leading groups, to find alternative methods to make money. This then leaves the land free to roam for the poachers. We will only find out the full extent of the damage the pandemic has done to our wildlife when the tours return."
That is a dismaying side-effect. "Yes, there are fewer planes," Mark continues, "so the air is less polluted, and the oceans are less polluted, but we need the land-based tourism to help fight the poaching, and educate locals into realising their real wealth lies in the animals and wilderness that surrounds them." So, it's a necessary tourism, and done right it becomes a yin-yang approach to sustainability.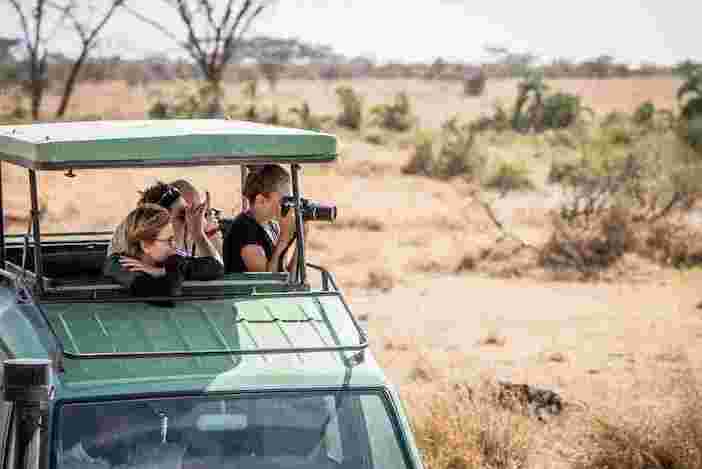 Wilderness tour operators more than any other have been aware of the importance of sustainable tourism – long before Covid – often fighting official policy. Scorched earth policies of governments (such as in Madagascar) have literally destroyed the tourist routes. "Many travel companies would like to be more green," says  Zina Bencheikh, the MD of Intrepid Travel, "but don't always know where to start. As a company, we have been carbon neutral for ten years and recently committed to ambitious emissions reduction targets. We decided to use this time to share our own experience with other travel companies.
"We created a guide to decarbonising your travel business to help other companies operate in a genuinely sustainable fashion.  We have used this time to re-evaluate what we are doing, what we have done wrong, how we are able to improve our service, and also identify how we are moving forward – offering bespoke, tailor made wilderness tours, which we believe will be growth area in years to come.  But it will be genuinely sustainable, and giving back to the places and the people we visit." Intrepid, like other wilderness tour operators, have adapted during the lockdown, sending groups to Cornwall instead of Cambodia – which they loved.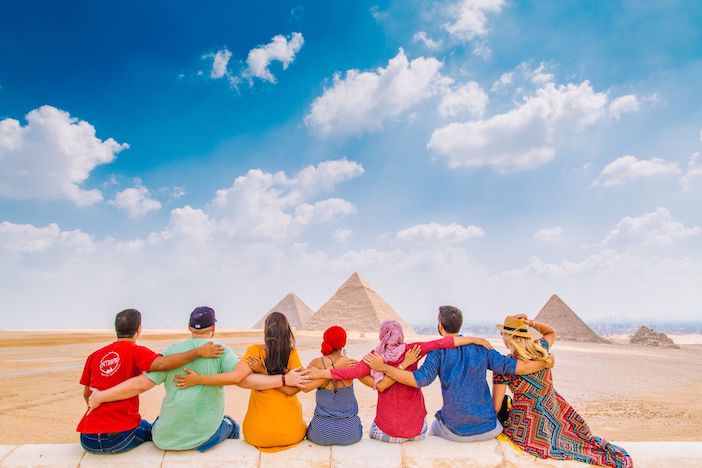 "If anyone tells you they have been doing well this year," said one tour operator I spoke to, "they are lying.  It has been tough, very tough, but we have organised UK wildlife tours, micro tours, to appreciate the wildlife we have on our own doorstep. We even conducted day trips around Winchester wildlife (where the company is based), so we are adapting."
Wilderness tourism, like the wilderness itself, is learning to adapt to survive. Let's hope, post-pandemic, both can thrive.
Sarah Tucker is a travel writer, broadcast and author. For more information and further writing, visit www.sarahtucker.info.
Her guide to happy travelling, The A to Zen of Travel, is out in paperback from all good stockists.
Photos courtesy of Intrepid Travel