If you've ever been on safari in the heart of the darkness, you'll know the sound of lions roaring at night is a prehistoric, marrow-freezing affair. So when I wake, sweating, reaching protectively for my two young daughters sleeping beside me as the feline grunts echo away, it takes me a few seconds to realise that I'm actually 10,000 miles distant from East Africa. Bedfordshire, to be precise.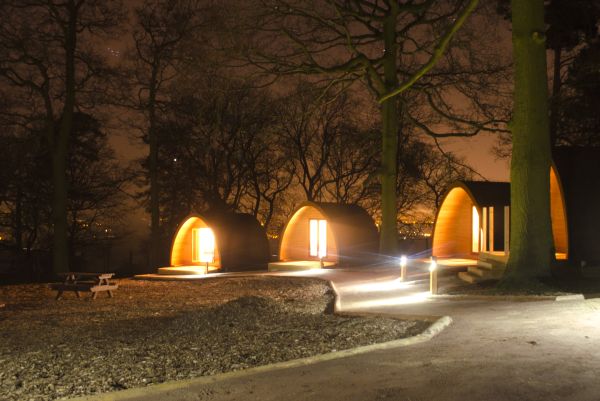 In a master example of making the most of what you've got, Whipsnade Zoo has created a delightful Hobbit-like enclave in the heart of its wildlife park to house paying guests after dark. These wooden pods – known as Lookout Lodges – sit a short distance away from the showers complex and a stone's throw from the white rhino enclosure. Greeted by friendly keepers Rosie and Nick as the last of the day's visitors depart, my wife Tor and I are offered a glass of something pink and bubbly, and our daughters Grace, aged 7 and Tess, aged 5, a mug of hot chocolate. Their excitement is palpable.
"Stay at a zoo, Dad?" says Grace, the family font of all knowledge. "You can't stay
at a zoo. It's not a hotel you know."
"It is now," say I with a smug grin. Not often I get to be right.
We're shown to our lodges – eight semi-circular alpine style affairs, warm and comfortable inside with lights, heater and tea making facilities. They are just big enough for a proper double bed (or two singles) and warm duvet as well as a pull-out sofa bed. The perfect place to rest one's head, and they look out over the incredible Chiltern Downs below Whipsnade. Five counties can be seen from this vantage point.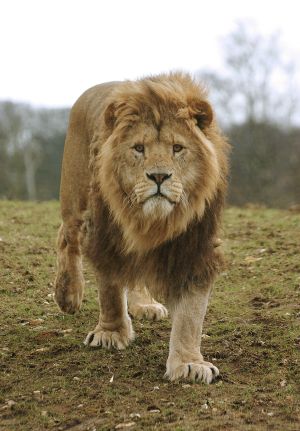 But no time for gazing now. It's time to climb aboard the safari wagon – a canvas covered truck complete with clear plastic windows – to begin our adventure as dusk falls. We feed the bongo antelopes from a bucket and watch rhinos at close quarters inside their pens. They smell like cattle. Very big, snorty cattle. We alternatively walk or ride in the truck around the park, seeing up close the incredible range of animals kept here. The love these young keepers have for their wards shines through, and to their credit, so does their knowledge. Although peppered with questions from the two dozen or so adults and children staying tonight in the Lookout Lodges, they're rarely stumped for a sensible answer.
As darkness creeps ever closer, we visit the big cats. The lions, inches away from the plexiglass in the viewing area, are particularly interested in a sack of rhino poo tossed into their enclosure. Who wouldn't be? Their curiosity for new smells apparently knows no bounds. Cheetahs are more private, preferring their own company to ours, but Annie the tiger is breathtaking in her beauty, playfully chasing Rosie along the fence line as our excited group makes its way to the restaurant for a well-earned hot meal of sausages, lamb (also veggie options) and a selection of desserts and coffee. There is also wine and beer available – and yes, you can take some back to your lodge with you. Trust me, I know.
It's dark now, and time for the thrill of the trip. A torch lit walk through the park. Tess is now so at home that she's happy to hold hands with our guides and chat to them like long lost friends as we wend our way, semi-quietly, to the various compounds and pens. Animals you might expect to see out and about are torch-shy (wolves), while those you assume should be sleeping are having an uproarious evening (flamingos). It's not until around 9.30pm that we return to our dens, cold but elated. Fresh air and excitement is a heady mixture for child and adult alike, and after ablutions, hot chocolate and my aforementioned additional refreshment, it's a grateful family of heads that hits the pillows.
Inevitably, night time calls of nature – both of the animal and child variety – interrupt slumber, but we all get a pretty good night's rest. A 7am knock on the door signals the start of the final leg. First, cooked breakfast in the restaurant, and then with new keeper Louise on duty, onto yet more creatures great and small. We feed brown bears, get fruit pelted at us by mischievous chimps, coo over warthog piglets and hold our noses by the hippo pool. We're even treated to our own wild serenade; the wolf pack gives us a symphony.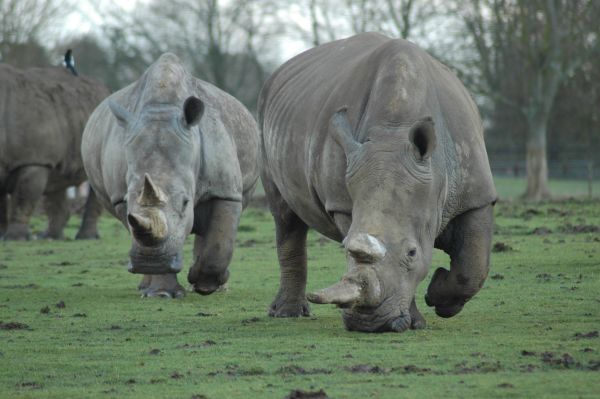 Then, with a final wringing of young hands, our guides leave us to enjoy the tranquillity of the park before the Bank Holiday hordes descend upon it. We're free to spend the day there, enjoying the shows and the animals we've missed. On the way home, all are asleep as we pass the park gates. All except for good old Dad, of course, who does get the occasional thing right.
Lookout Lodges are open on Wednesday to Sunday nights until October. A mixture of adults only and family nights are scheduled and children must be aged between five and 13. Prices range from £125 to £209 per person. For more information, call 0844 225 1826 or visit www.zsl.org