Here's my wilfully subjective take on 2014, with honourable mentions going to such fine absentees as: The Congress, The Grand Budapest Hotel, Calvary, '71, Dawn of the Planet of the Apes, 22 Jump Street, Edge of Tomorrow, A Most Wanted Man and Interstellar. A Girl Walks Home Alone at Night is absolutely brilliant too, but as it only screened a couple of times in this country, I can't in good conscience include it – make sure you see it when it hits UK cinemas in 2015.
10. The Badadook
The Babadook, from first-time feature director Jennifer Kent, arrived with such buzz that I was ready to be underwhelmed. I don't get to see much horror at the cinema though, so I ended up overwhelmed by fear and panic, which I suppose is the idea. The film's a taut two-hander with a sleep-deprived mum coping with the increasingly real fears of her young son, as a horrible children's book starts to take over their lives. As an exploration of loss and bereavement it works well, thanks largely to the flawlessly committed performances of its two leads, as well as innovative, unsettling creature and sound design. It gets under your skin.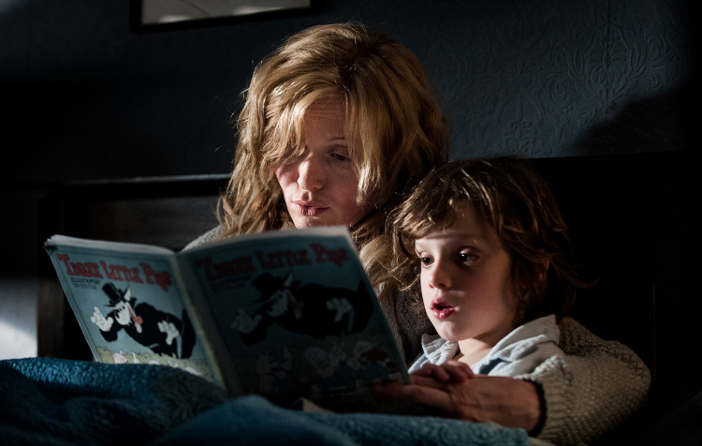 9. Frank
The talent assembled for director Lenny Abrahamson's film should have offered a clue as to how much fun it would be: Jon Ronson and Peter Straughan writing, and a cast of Domnhall Gleeson, Maggie Gyllenhaal, Scoot McNairy and Michael Fassbender. The latter plays Frank, the mercurial lead singer of experimental noise-mongers Soronprfbs. Frank lives and performs encased in a papier mâché head that he never removes. Gleeson plays Jon, a naive aspiring musician who joins the band to live out his rock and roll fantasy, with mixed results. It's a sweet and very funny film, with great work from all four leads.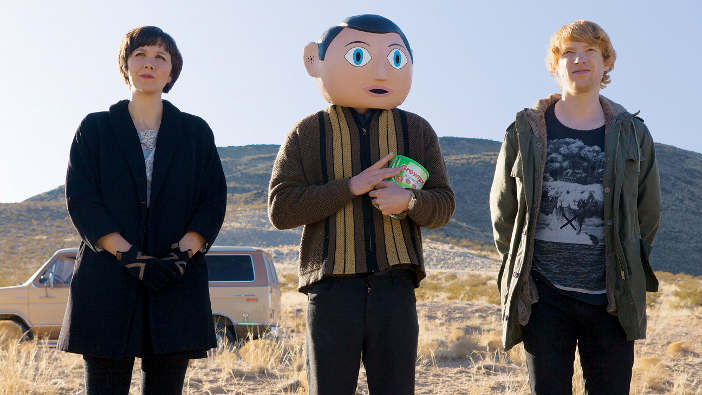 8. The Raid 2
The Raid 2 was to The Raid what The Dark Knight was to Batman Begins – longer, messier, darker, more violent, less focused; however if the lows were occasionally lower, the highs were so much higher, and in this case that means you're looking at the most incredible fighting ever committed to film. If you're not a genre fan, I can't overstate enough that this won't be the film to convince you – it's one of the most violent films you'll ever see – but if you are, then you'll end the film as I did: shaken, breathless, exhausted, blissful. Gareth Evans is Francis Ford Coppola and Iko Uwais is a young Al Pacino. For fighting.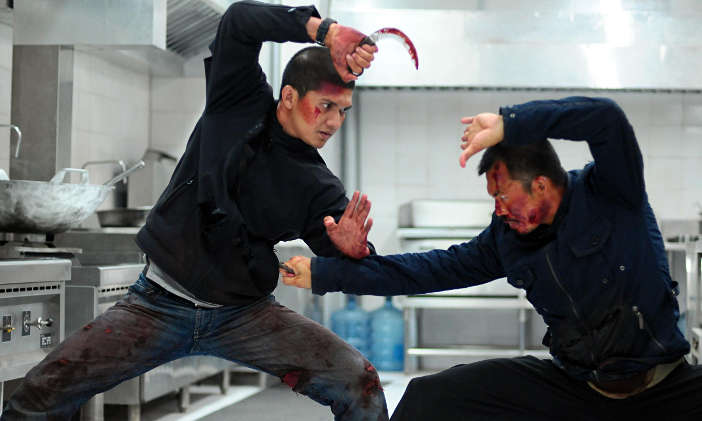 7. Guardians of the Galaxy
Guardians made the list because while so many star-packed blockbusters ultimately disappointed (X-Men: Days of Future Past, Hunger Games: Mockingjay Part 1, The Hobbit part 3, The Amazing Spider-man 2, even Interstellar), Guardians showed up as the Marvel film nobody thought they wanted to see and left the box office as both the highest-grossing film of 2014 in the US, and a universal smash hit with audiences. Chris Pratt's goofy Starlord charmed us all, with his band of miscreants in tow (the film even found a non-annoying role for Bradley Cooper), and that soundtrack had toes tapping on the way out of every screening. Well played, Marvel. For your next trick: try a film that isn't written and directed by men, about men, fighting men.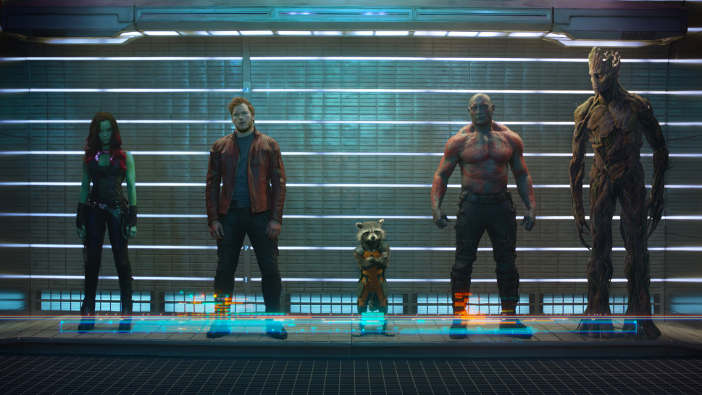 6. Under the Skin
Jonathan Glazer's abstract alien yarn has actually topped several critics' year-end lists, and while I'm not sure that it's coherent enough to get there (its final act perhaps dipping in interest), it's certainly a fascinating piece of work. The film follows an extraterrestrial Scarlett Johansson in her efforts to ensnare unfortunate Glaswegian men, unfolding with little concession to the audience as a series of unsettling scenes of meticulously crafted moodiness. Even if its focus waxes and wanes, it's largely mesmerizing to watch and to listen to, and it provides a valuable life lesson: never get into white vans with strange, beautiful women.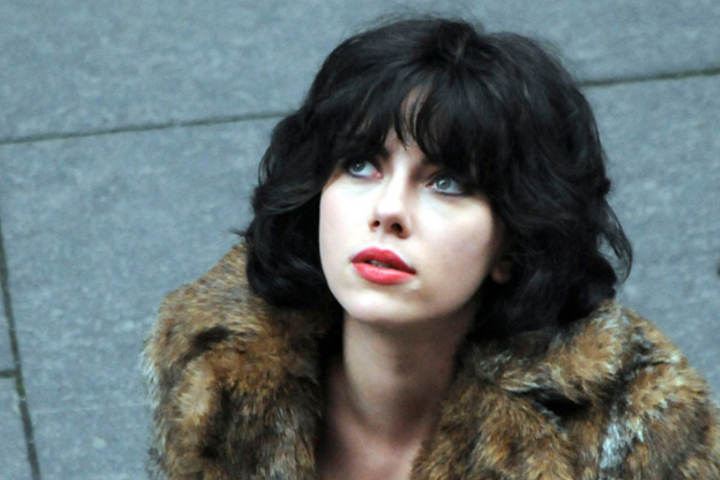 5. Leviathan
Leviathan won the top prize at the London Film Festival and it is an intimidatingly profound piece of work. It's a rough retelling of the Book of Job and could be characterised as a fairly small family drama, but of course it really deals with the totally unassailable power of the Russian state and its corruption ultimately to reduce any obstacle in its path to ash and bone. In that sense its themes are huge and its implications are quite grave, but the vodka-swilling leads give it such texture and humanity that it always feels deeply personal. It's heavy-duty stuff, not to be missed.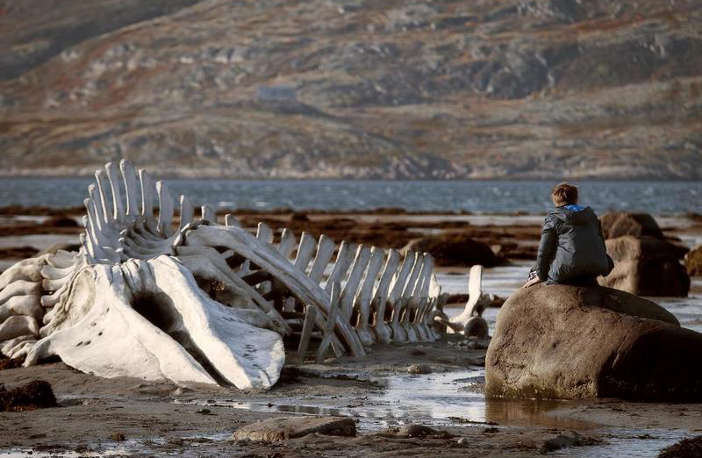 4. Blue Ruin
Jeremy Saulnier leapt successfully from corporate videos, via Kickstarter, to directing this terrific, tense thriller. Crowdfunding one, small-minded studios nil. The film stars Macon Blair as Dwight, a societal outsider living as a vagrant, until a policewoman informs him that the man who murdered his parents is being released early from prison. The film plays out as a Coen-influenced revenge tale, with unflinchingly hard edges and an absolutely gripping central performance from Blair. Genre fans will love it as much as the International Federation of Film Critics, who honoured it with a prize at Cannes. Perhaps now Saulnier will be treated with the gravitas he deserves by those indifferent studio execs, and perhaps other enterprising young filmmakers can follow him down the Kickstarter route.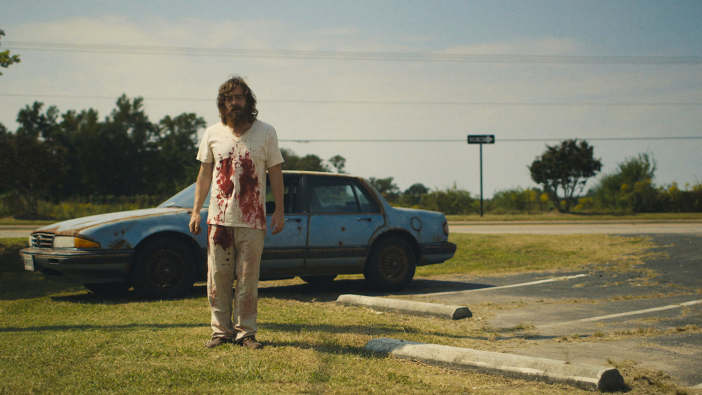 3. Nightcrawler
Jake Gyllenhaal drives this pulsating satire to great heights as Luis Bloom, a serpentine moral vacuum of a man who turns to freelance video crime journalism, selling his grisly content to Rene Russo's compromised news director. It's not just the mayhem and carnage (accidental and otherwise) that disturbs – it's the speed and comfort with which Luis excels at his new profession, putting all that can-do attitude he's absorbed from corporate America to fine use as he stakes his claim in a competitive market. Dan Gilroy is better known as a screenwriter, but his debut feature as a director showcases a great talent, and if he can land another lead as brilliant as Gyllenhall, then he might yet put his director brother Tony (Michael Clayton) in the shade.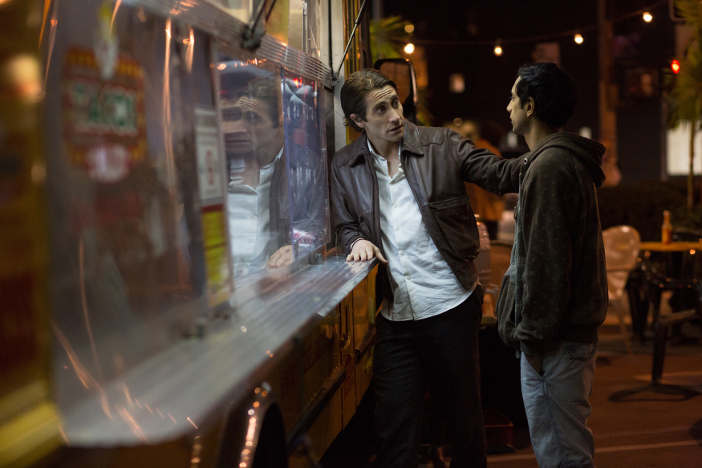 2. Boyhood
The cynic in me was ready to be disappointed by Richard Linklater's Boyhood – a drama filmed over 12 years that follows a boy and his sister to adulthood, using the same cast. OK, Ethan Hawke and Patricia Arquette were on board, but what were the chances of the kids growing into the actors they needed to be to make this work? How could something that dragged on over a decade keep a coherent narrative? Happily, Richard Linklater made fools of all us cynics with a genuinely touching piece of work, not afraid of its inevitable melodrama, trusting of its cast to bring out the most affecting and heartfelt moments that will ring true with so many parents. Ethan Hawke's bad dad is perfectly cast, and Patricia Arquette as the mother brings out some of the most moving and uncomfortable reflections on parenthood. However, the film belongs to the children (Ellar Coltrane and Lorelei Linklater – and it must be said the film could equally have been called Girlhood), who move so authentically through the years to create this superb study of growing up.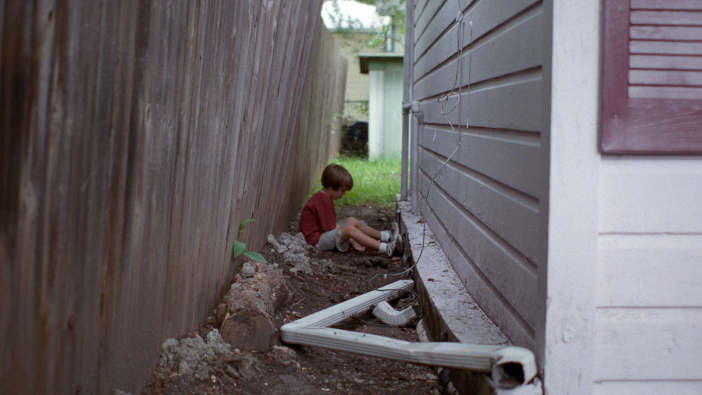 1. Whiplash
Whiplash made waves at every UK festival it played at, and already had 'critical darling' status when it arrived at the London Film Festival, with stars Miles Teller and JK Simmons in tow. Damien Chazelle's second feature tells the story of a young drummer (Teller) at a prestigious jazz school, striving to earn the respect and satisfy the demands of his cruel, single-minded, perfectionist bandleader (Simmons). The brutal and bloody battle is fought physically and psychologically in rehearsal rooms and concert halls, as Teller's Andrew sacrifices more and more of his time, personal life, wellbeing and sanity to the pursuit of greatness. It's career-best stuff from JK Simmons as the monstrous Terence Fletcher, a captivating villain who clearly believes that any means, however sadistic, are justified by the purity of his artistic vision. Miles Teller is astonishing as Andrew, desperate for it all to have been worth it, both hating his mentor and craving any sign of approval, however fleeting. The final scenes create heart-in-mouth adrenalised tension that surpass even The Raid 2, and the musical choreography is simply flawless (is Miles Teller actually just an amazing jazz drummer?).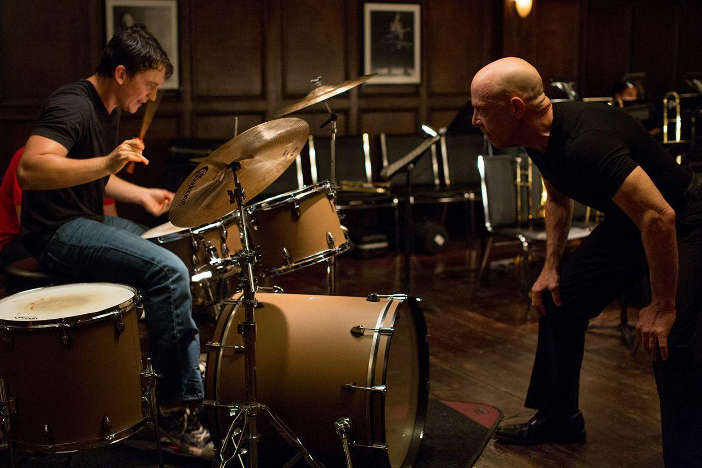 A few snotty articles followed the film around proclaiming it to be a pernicious representation of jazz tutelage, which I guess is a relevant criticism if you think that astronauts look like George Clooney, and Total Recall is a sobering fable about mining. For everyone else who can handle a bit of artistic licence and wants to be entertained – to be thrilled – Whiplash is gripping, a straight-up battle between good and evil, played out amid sweat, blood and crashing cymbals. Nothing matched the exhilaration it provoked and for this, it's my film of the year.
…and for a Christmas turkey: 2014's most disappointing film? Step forward, David Cronenberg's Maps to the Stars, pretentious guff from a director who should know better.