Glyndebourne are one of the rare opera companies who manage to produce a consistently high artistic standard whilst balancing all the commercial implications involved in delivering expensive new productions. Yet they continue to risk selecting lesser known works within the opera repertoire, and their audience loyally trusts their judgement – perhaps delighted that they respect them enough not to continually roll out the trusted favourites.
The under 30s ticket scheme has also encouraged a new generation of opera-goers and touring productions, along with live cinema and online screenings, continues to broaden Glyndebourne's appeal as an unmissable part of the international cultural calendar. The 2014 season was dedicated to former Glyndebourne chairman Sir George Christie who passed away in May this year. The only son of Glyndebourne founders John Christie and Audrey Mildmay he proved a driving force behind the company's reputation for over forty years.
And what a season to have dedicated to you – with both critically well received productions, 2014 managed to achieve a staggering 98 per cent of their financial box office capacity, both of which bodes extremely well for next year's recently announced programme. The 2015 festival features three daring new productions, including the UK's first ever professionally staged production of Donizetti's Poliuto, Mozart's Die Entführung aus dem Serail and the festival's first ever staging of Handel's Saul.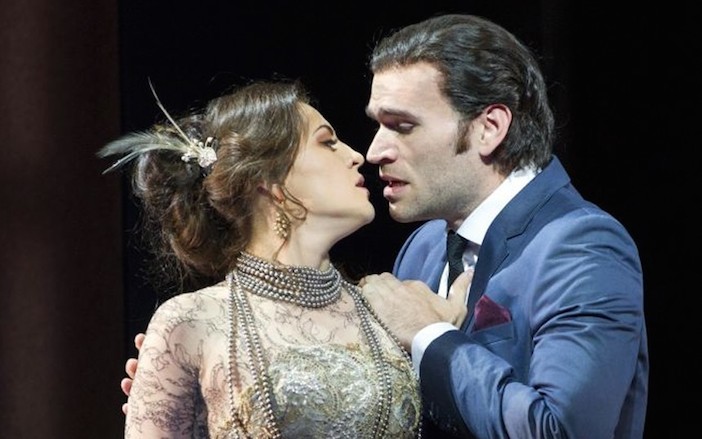 Poliuto opens the festival on 21st May and will star American tenor Michael Fabiano in the title role. He made his Glyndebourne début this year in La traviata and will no doubt shine again when guided by the renowned French director Mariame Clément who promises to stage this unusual work, examining the life of early Christian martyr, Saint Polyeuctus (d. 259 AD), with a powerful new approach to a classic love triangle doomed by the conflicting forces of politics and faith.
Mozart's important opera Die Entführung aus dem Serail, composed at the age of 26 and highly acclaimed by the likes of Goethe, is hugely evocative of 'the Orient' during the 18th century (or at least the European perception of it) and tells the story of a Spanish nobleman's attempt to rescue his love, Konstanze, from Turkey. The esteemed soprano Sally Matthews, who will star as the leading lady, Konstanze, is a highly anticipated highlight of this production.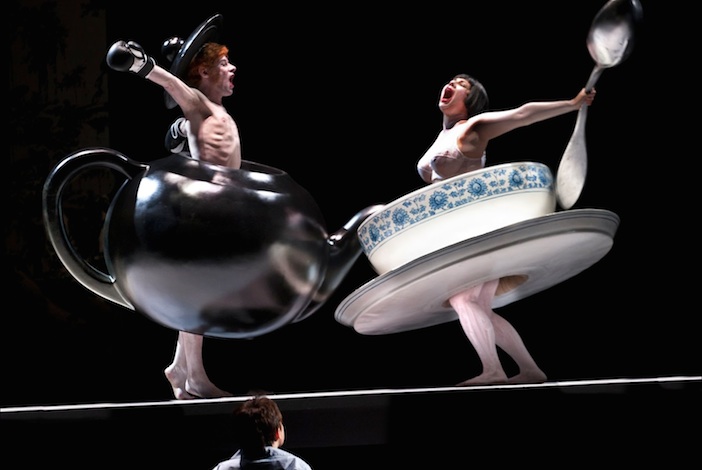 Barrie Kosky will direct the Glyndebourne première of Handel's Saul – another hugely academic and intense work, this time focussing on the King of Israel's relationship with his successor, David. Starring Christopher Purves in the title role, who previously gained notice for his performance of Walt Disney in Philip Glass's controversial The Perfect American, with British counter-tenor, Iestyn Davies, making a welcome return to Glyndebourne as David.
This trio of new productions will be performed alongside the tried and tested revivals of David McVicar's popular production of Bizet's Carmen, the Fiona Shaw directed The Rape of Lucretia by composer Benjamin Britten, and Laurent Pelly's version of Ravel's L'heure espagnole / L'enfant et les sortilèges. The only difficulty will be deciding what to see and then managing to get hold of a ticket when public booking opens on 9th March 2015.
Where to stay…
We combined our visit to Glyndebourne by staying at the nearby Alexander House Hotel & Utopia Spa in East Grinstead, checking in before the performance and making sure we had plenty of time to enjoy a leisurely Sunday lunch at the 3 AA rosette restaurant AG's Grill Room – ideal if it isn't the weather for a picnic or you simply want to be pampered with a fine dining experience.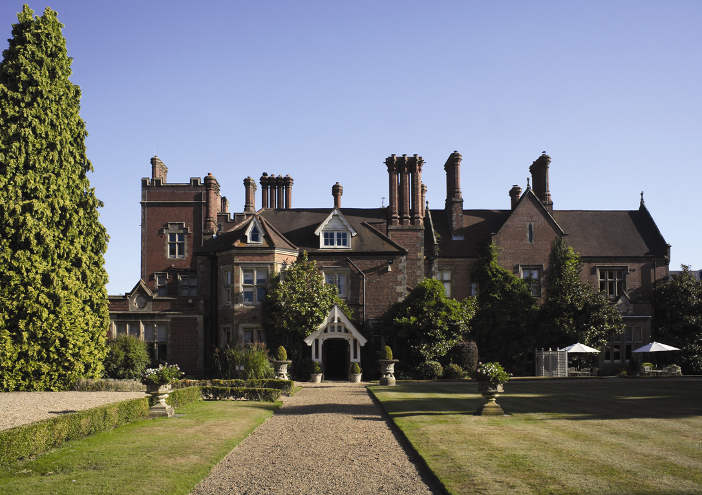 Part of the manor house dates back to the 17th century, yet the bedrooms and public rooms have been lavishly updated, with a state-of-the-art spa to match (along with over 50 treatments to choose from). Set within 120 acres of rolling Sussex countryside, it's the ultimate venue for a romantic opera getaway.
For more information about the Glyndebourne 2015 festival line-up, including details of how to book tickets, visit the website. For information on staying at Alexander House Hotel click here.