One of the most exciting and anticipated outdoor events of the season, Hampton Court Palace Festival, is celebrating their 20th anniversary with a star-studded line up including Brit Award winner James Morrison, Katie Melia and Jools Holland & His Rhythm and Blues Orchestra, all performing in the magical environs of the historic open-air palace courtyard. The Royal Philharmonic Orchestra will mark the 20 year milestone with a special anniversary gala with fireworks on 16th June.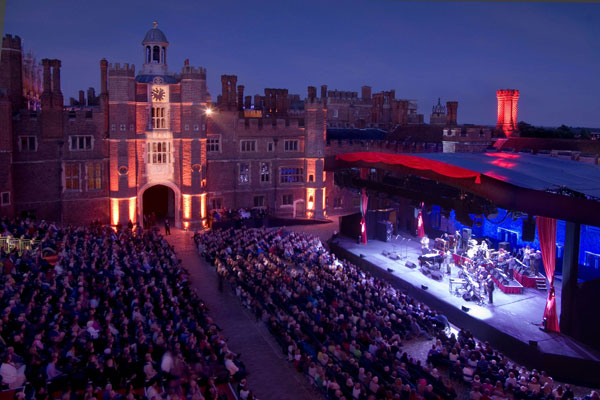 Being a lover of all things vintage, I'm excited to be seeing Dutch jazz singer Caro Emerald on Thursday 21st June who is making a rare UK appearance since her performance on Jools Holland's Annual Hootenanny rocketed her up the UK charts. She will be performing tracks from her stunning platinum-selling album Deleted Scenes from the Cutting Room Floor. Inspired by films and music from the 1940s and 50s, Caro captures the age of sultry tangos and ballroom jazz in her own effervescent and distinctly retro way.
With a strictly limited audience of 3,000, Hampton Court Palace is a unique and intimate concert setting and extremely civilised – no having to stand with a bunch of sweaty teenagers determined to push their way to the front here! Think floral dresses, Panama hats and chinos and you won't go far wrong. Such limited numbers means everyone is pretty much guaranteed a good view but if you're worried about the British weather, covered seating is available and strongly recommended. Failing that, don't forget your granny's plastic rain hat.
Audiences are invited to bring a picnic to enjoy in the magnificent grounds before the performance (gates open 5.30pm) or if you don't fancy lugging around a hamper you can order one courtesy of Jamie Oliver's Fabulous Feasts when booking tickets (£75 for two people including a bottle of wine), freshly prepared and available for collection on the evening.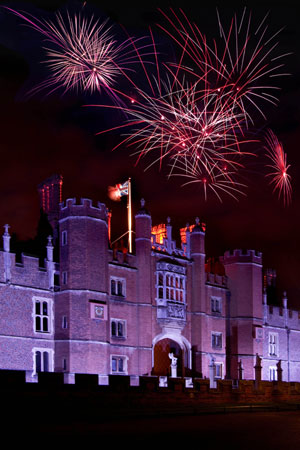 Line-up:
14th June: Liza Minnelli, 9pm. Tickets at £105 and £130.
15th June: Jools Holland & His Rhythm and Blues Orchestra, 9pm. Tickets at £45 and £50.
16th June: 20th Anniversary Gala and Fireworks with the Royal Philharmonic Orchestra, 7.30pm. Tickets at £45 and £50.
17th June: Van Morrison, 8.40pm. Tickets at £57.50 and £67.50.
19th June: Squeeze, 9pm. Tickets at £45 and £50.
20th June: James Morrison, 9pm. Tickets at £45 and £55.
21st June: Caro Emerald, 9pm. Tickets at £37.50 and £45.
22nd June: Katie Melua, 9pm. Tickets at £45 and £50.
23rd June: Franki Valli & The Four Seasons, 9pm. Tickets at £60 and £75.
Further Information: Hampton Court Palace, Surrey KT8 9AU. For tickets and more information, visit the website.