It happens every year, doesn't it? Even to the most Christmas-tastic of us. There always comes a point in the festivities when just the thought of being offered another mince pie by a well-meaning distant relative makes you feel a little bit queasy. Yet if mince pies have been around for donkey's years of Christmases, that must surely be because they are delicious and we love them? Right?
Well, yes. And no. Or at least, it should be right but too often we have to put up with cloying, tasteless pastry and over-sweet filling. That's not what a mince pie should be about. A mince-pie should be pert and inviting; a neat little package of Christmas spirit and flavours. Deeply moreish and impossible to resist.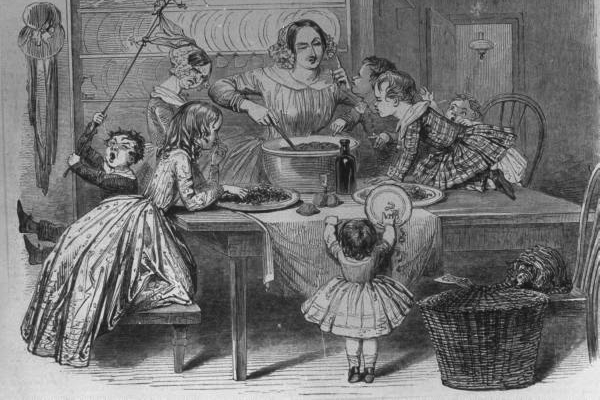 It stands to reason that the choice of mincemeat filling makes a big difference to a pie's success. Hugh Fearnley Whittingstall's suet-free recipe is the one I go for and it's a winner every time. Absolutely packed with fruit, spices and booze. If I were in a mince pie emergency situation and had to use shop-bought mincemeat then I am sure it could be very nicely pepped up by adding in a few chopped apples, some spices or a slug of plum brandy.
But it's the pastry casing which is a too-often overlooked key factor, and that's why I make mine with something closer to shortbread than shortcrust. The result is mincemeat wrapped in a crisp, flavoursome, yummy sort of biscuit that manages to break through the mince pie tedium and be a welcome treat at any time over the festivities.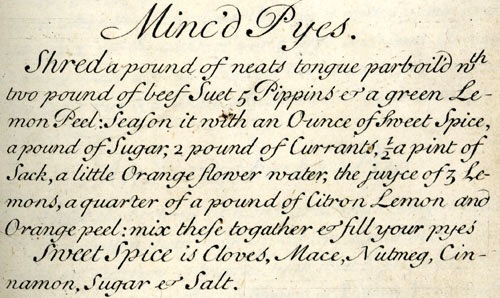 For 12 mince pies
approx 500g mincemeat
180g plain flour (and a little more for the rolling out)
90g unsalted butter, which has been out of the fridge for a few hours to go nicely soft
45g granulated sugar
a dash of full-fat milk
an egg if you have one but the milk will do
The pastry will keep in the fridge for 3 or 4 days, so it's quite a good idea to make extra and have it in reserve for quicker rustling up of mince pies.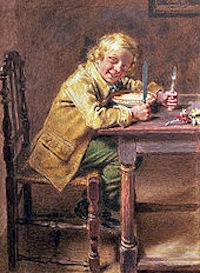 Equipment
A 12-hole muffin tin, approx 2.5-3cm deep
Biscuit cutters – one has to be the size of the top of the muffin holes, the other a bit bigger. For my tine that's a 10cm and a 7cm.
Method
1. Use a wooden spoon to cream together the butter and half of the sugar until it is light and fluffy.
2. Sift in the flour and use your fingertips to work it into the sweet butter mixture. Add the rest of the sugar and continue working to bring it all together. A splash of milk will help it come together as a dough. Being careful not to overwork the pastry, knead it until it is smooth and then no more.
3. Wrap it in cling film and put into the fridge to rest for at least half an hour. Skip this stage at your peril – without resting your pastry won't roll out successfully.
While you are waiting, preheat the oven to 190 C; take the mincemeat out of the fridge so that it is at room temperature when it goes into the pies; and lightly grease each hole in the muffin tin with a little butter.
4. Now for rolling out the pastry. Start off by spreading a small handful of flour onto your clean and dry work surface, and also a little over your rolling pin. Cut off approx two-thirds of the pastry and roll this out to about 3mm think.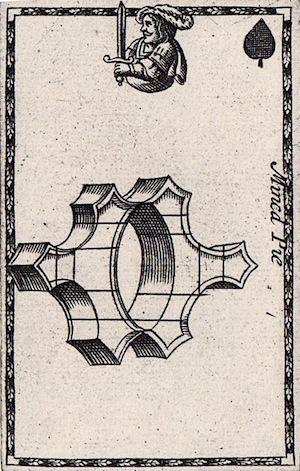 5. Carefully cut out a dozen circles with the 10cm cutter and use a (palette, if you have one) knife to lift a circle into each muffin hole. Lightly press each in with your fingers so it takes the shape of the hole. The pastry will bunch up a bit but no matter, just smooth it out.
6. Spoon in the mincemeat – about two-thirds full for each pie. There's nothing worse than a mince pie with not much filling.
7. Roll out the rest of the pastry to a similar thickness as before and use the smaller cutter to cut out the lids.
8. Before you place each lid on, dab your finger into a glass of water and run it around the top edge of the pastry base. This gives the lid something to stick to. Squeeze each lid into the top edge of the base, pinching round and securing it.
9. Snip once into the middle of each lidded pie with the points of scissors. This makes a steam hole to try to stop the lids bursting away with the heat.
10. Brush each pie with a little milk or whisked up egg and pop the pies into the centre of the oven. You're aiming for golden brown – probably 25 mins but check them at 20.
11. Don't be upset if some of the mincemeat juice has bubbled up out of the pie. When it cools that will taste gorgeously caramelly.
Take the tin out and leave the pies alone to cool. Do not – as I will inevitably try to do even though I know I shouldn't – start to get the pies out of the tin when they are still hot. It's tempting but they will break as certainly as Rudolph likes to nibble a carrot on Christmas Eve. If you really can't resist then try to be satisfied by running a knife around the top edge to loosen any caramelled juices off a bit – but even that only when they're been out of the oven for five minutes.
After about 20 mins / half an hour you should be able to lift the pies out of the tin quite easily with just a nudge from a normal or palette knife. Let them cool on a wire rack. My preferred option is to eat them now while they are still a little warm; but the pies will keep for up to 4 days in an airtight tin so long as you put them into the tin cold. I always think it's nice to sieve some icing sugar over before you serve them.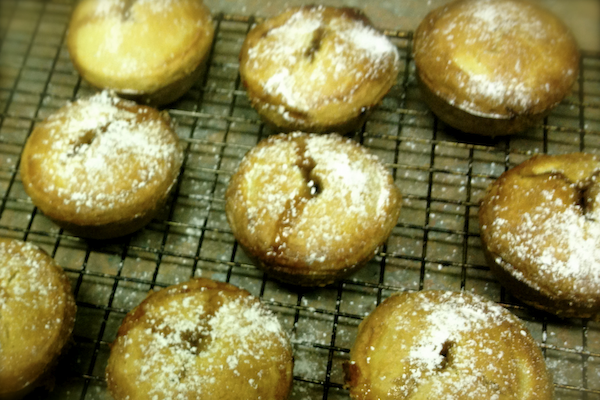 And if you think that you reach mince-pie-overload then spare a thought for how Father Christmas must feel. Traipsing from house to house with only a soggy pie and glass of bad sherry as his reward for clambering down the chimney with a sack of pressies. I think he would be mighty pleased to find one or two of these mince pies waiting for him by the fireplace. Even more so if there's a properly good sherry for him too. An oloroso should do the trick. Just don't leave out the whole bottle or you may find he's still there come Christmas morning.
Angela Clutton is writing a book about all kinds of ways of living and doing things that have been passed down through generations. For more information, visit her website.