It could be considered discourteous of a lady to turn down an invitation for afternoon tea. Especially on a Sunday. A day on which indulgence is overlooked and all is forgiven until 9am the following Monday morning. Unforgivable. I further think of it as an offence not to engage in afternoon tea as much as possible, where offered and offered well. It's simply ours for the taking.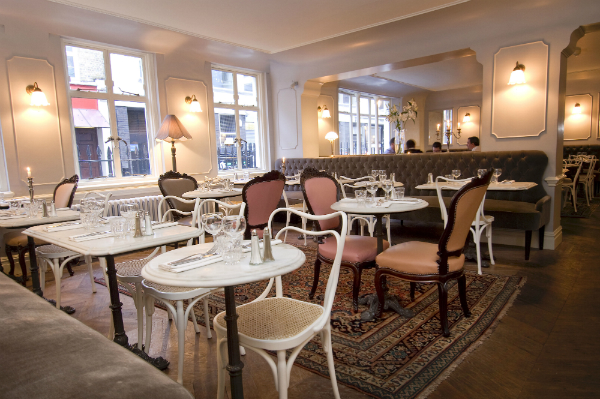 As my own personal salute to the Queen's 50 years on the throne, I decided to raise a china teacup over afternoon tea at Kettner's, Soho. A rather obvious choice when their offering has been earmarked as 'tea fit for a queen'. If it's good enough for Lizzie, then it was a valid choice for my four day weekend.
As a menu that only runs at the weekend (Friday to Sunday from 1.30pm until 4.30pm), it certainly has captured London's attention. Set in the beautifully maintained nineteenth century Georgian townhouses, the atmosphere in the recently refurbished pudding bar was vibrant. Families, couples and friends gossiped between the subtle clatter of antique 1930s crockery and friendly waiting staff babble. The way a Sunday afternoon should be.
As we slid into our seats, after gawping at the oversized rose-tinted meringues and grand Victoria sponges on a truly magnificent cake spread table, we removed our wet jackets, dispelled all prior grumbles at the never-delivering-when-required British weather and directed all attention to this timeless British tradition. Exquisitely put together sandwiches, fat-fuelled clotted cream piled high on jam spread scones and an assiette of desserts to leave you blinking in excitement of where to start, all crammed colourfully onto a three-tiered wire cake stand. Effortlessly elegant and deviously mischievous.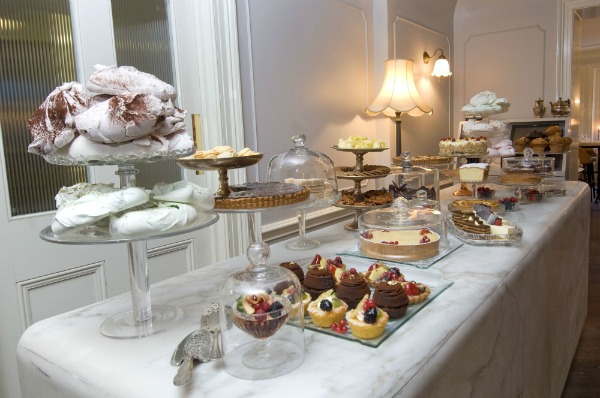 Unable to partake in any alcohol, I begrudgingly declined the Gobilliard, Baron de Marck Champagne and array of delicious tea-based cocktails and turned my focus to the tea selection. The disappointment quickly evaporated with the extensive list of fine fairtrade leaves on offer, supplied by the London-centric Rare Tea Company. After an extremely well-educated introduction from our classically pinafored monochrome waitress, my guest and I opted for the Jasmine Silver Tip and Rare Fruit Blend.
Our bottomless glass teapots steamed with floral tones, the rare fruit blend specifically ripe with oranges and camomile. I was delighted to note these artisan loose leaf teas are direct from the farms rather than the brokers, and was advised the Jasmine was great for stomach digestion, which was perfect considering the banquet of beauty laid out before us.
As soothing old-school jazz filled the air, my companion and I made headway into the succulent cucumber, smoked salmon and cream cheese, ham and English mustard and egg and cress fingers, on an assortment of colourful breads. We followed with a perfect palette cleanser: an innovative rhubarb jelly with pomegranate foam and minty shreds.
Considering the cakes were all dainty mini versions of their usual full-figured selves, my guest and I marvelled at how filling our afternoon spread had become. We obviously persisted; as suggested earlier it would have been terribly rude not to, given that the treats are made freshly onsite each day, specifically for that day's service.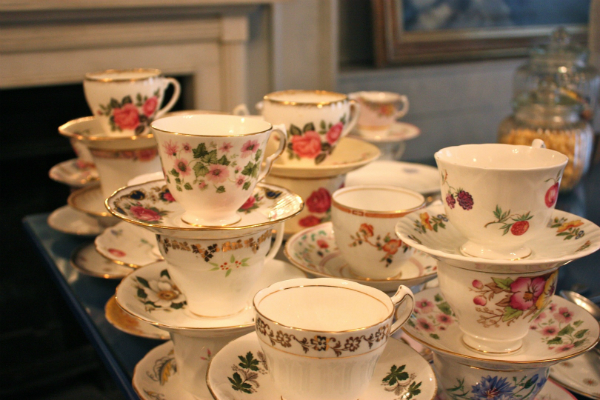 The chocolate biscuit – as plain as that sounds – was a beautiful surprise, oozing in the centre and rich with many calories. We particularly enjoyed the charming miniature Chelsea buns and melt-in-your-mouth treacle sponge in between sips of our refreshing yet light never-ending tea.
We concluded with the old English trifle, stunningly presented in a delicate shot glass, before taking a well-earned break ahead of acknowledging the homemade scones, standing proud on the top tier, elbow-to-elbow with devilish clotted cream and sweet sweet strawberry preserve. The ultimate dream team.
Trying to leave Kettner's after such a luxury proved challenging, however, if Queen Elizabeth could brave the rain and winds for the jubilee pageant, we could take the hit after a divine afternoon definitely 'fit for a queen'.
It would take more than the rain to remove the smiles on our faces and bliss in our bellies.