You can say one thing for the Bordelais, with centuries of practice, they know how to flog their wines. Not for nothing is the annual release of wines known as the en primeur 'campaign'. With military efficiency the chateaux and their negociants work extremely hard to ramp up any hype surrounding the vintage in order to get the best prices and the most buyers for their wine.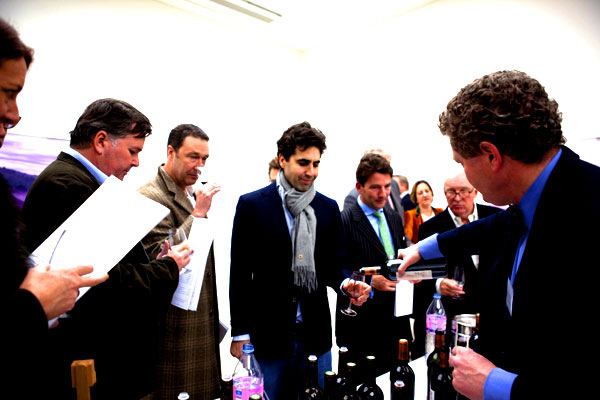 Lovers of claret (as red Bordeaux is historically known in Blighty) have been spoiled for choice in the last ten years as a succession of 'vintages of the century' have been released – the 2000s, the 2005s, 2009s and 2010s have all been feted as the best thing since the screw cap (but don't mention those to the Bordelais!).
However, for the keen drinker this has been a doubled edged sword, as the combination of much hyped vintages and the opening up of new markets for Bordeaux means that prices for many wines, and not just the first growths, have reached Russian oligarch proportions. In 2005 you could have picked up a case of Chateau Lafite Rothschild for a mere £3950, five years later and the prices for the 2010 vintage, which gained comparable scores from the critics, had pretty much doubled.
So for the keen drinker without a private jet or control of Siberia's oil and gas reserves, what to do? Well the good news is that in the good vintages like 2009, there are plenty of excellent wines to be had that won't require particularly deep pockets.
This was made clear enough at Goedhuis's recent Bordeaux cru classé tasting at the Saatchi Gallery. With well over a hundred wines to taste it was difficult to know where to start, but as a Yorkshireman I was in search of a bargain, and initially drawn towards to those at the lower end of the price bracket.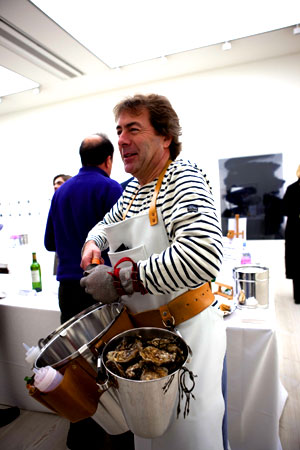 Perhaps I'm biased here, because I have invested my own cash in some of the 2009 Chateau d'Angludet, but this was one of the highlights of my evening: ripe fruit, fresh with a touch of acidity and already a very attractive mouthful; at £270 a case, I'd say it's a relative bargain.
Another one to look out for is the 2009 Chateau Poujeaux, from the little known appelation of Moulis. In some ways a more serious wine than the d'Angludet, dark, rich and full bodied, at just £235 for a case, this is perhaps even more of deal than the d'Angludet. A third mention goes to the 2009 Chateau Senejac, the cheapest of the lot at £210 a case, and worth every penny.
But, you can't go to an event like this and not try some of the more aristocratic wines available. After fortifying myself with a couple of oysters from the mobile oyster shucker (you won't be surprised to learn that oysters don't go well with young, tannic red wine), I joined the queue for a thimbleful of the 2009 Cos d'Estournel. One of the more celebrated wines of the vintage, it didn't disappoint: rich, intense, full bodied, spicy and quite alcoholic at 14.5%, this is one to stash away for a special occasion at least 15 years hence, and at £3,300 a case, it has to be pretty special.
Just less than half the price, but not much less enjoyable was the 2009 Lynch-Bages. Almost impenetrably dark, with lovely blackcurrant fruit on the palate, this is another one for the long haul.
Stumbling down the Kings Road, replete with wine, cheese, oysters, ham, macaroons and canelés, and at severe risk of developing an overnight dose of gout, there were two things on my mind: Where is the nearest 24 hour chemist? When is my next pay check? Because this tasting had reminded me that there is some cracking claret out there that won't break the bank.
For more information about Goedhuis, their wines and events, visit the website.