Skimming through the FT's roundup of 2011, its lowest points were made no less dreary by their depiction through illustrated Greek tragedy. I'm sure no one is under the illusion that 2012 (at least the beginning of it) is off to a blinding start – John Cusack might argue that it looks ultimately disastrous. I say it's nothing that a fine glass of whisky can't fix. But if we must be tragic about things, we might as well be patriotic and use our own beloved Bard for illustration. So, I would suggest you get yourself down to Foyles on the Charing Cross road and pick up a copy of Shakespeare's complete works. If you can't, not to worry; allow me to lead you in digesting tragedy with whisky until things look a little rosier (with apologies, in advance, to William Shakespeare).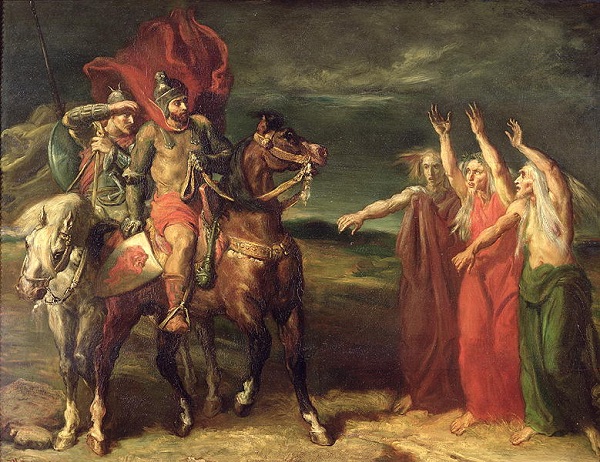 Julius Caesar: Chivas Regal
Maybe you feel as though the world is out to get you. Or perhaps you're experiencing guilt over plotting a Government coup? Either way, you're probably of the opinion that there are certain elements lacking in your life – honour, chivalry, the reliability of Royal Mail to deliver the post on time. Fear not, Chivas Regal can help. Although they have other whiskies in their range that are older (25 yrs) and flashier (Royal Salute), neither stony tower, nor walls of beaten brass, nor airless dungeon, nor strong links of iron can be obstructive to the strength of this spirit. The 12-year-old is the cornerstone of the Chivas Brothers' legacy and is a fine Scotch for sipping or mixing. Chivas 12 has honey, heather and herbs on the nose, with a creamy, rounded palate. Secondary notes of apple, caramel and vanilla combine to give a generous finish that make this a dram fit for the Emperor of Rome.
Hamlet: The Peat Monster
Does the madness of our current world seem too much to bear? Has your uncle murdered your father and married your mother? Perhaps you should avenge? Perhaps not? For those days of difficult decision making, find direction with the team behind John Glaser and Compass Box whiskies. One sip of this fiery, smoky whisky will steel you for the actions you must take. The Peat Monster is a blend of malts from Speyside, Islay and the Isle of Mull and is not a whisky for the faint-hearted; big, rich, with powerful smoke, the fruit plays second fiddle and the many layers in this dram combine to produce a flavour that will give you much relief. After all, 'tis bitter cold and you are sick at heart.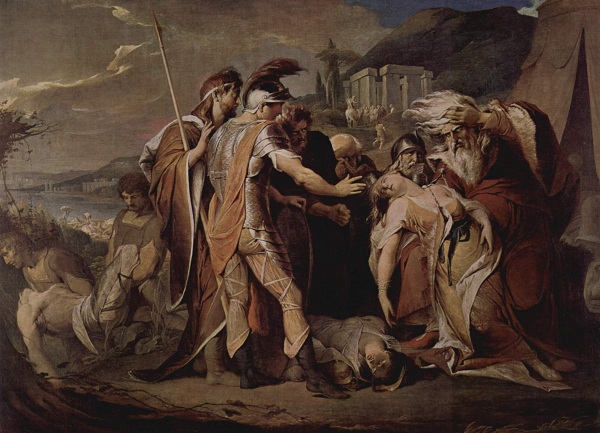 King Lear: Glenfarclas
Every family has issues and if you're tearing your hair out over a recent spat, take a moment to relish the fact that you haven't just had your eyes gouged from your skull and been turfed out onto a heath. If we take one piece of advice from Lear, surely it should be to remember that 'striving to better, oft we mar what's well', or in other words, if it ain't broke, don't fix it. I like to think on this when I'm sipping Glenfarclas, preferably the 30-year-old. This distillery remains in the hands of its founding family which, happily, doesn't have the same sibling rivalry issues as King Lear's. The Grant family has been running the distillery since 1860, producing a Speyside malt that is much beloved by whisky enthusiasts. Its distinctive water source flows from the slopes of Ben Rinnes, rushing through granite and heather before reaching the distillery. The 30-year-old is a regal whisky indeed, fit for a King (even one usurped by his daughters). This has unmistakeable notes of Christmas cake (fruit, marzipan, icing) combined with cognac, sherried fruit and burnt chocolate. The finish is wonderfully long with not a serpent's tooth in sight.
Macbeth: Isle of Jura
A tale set in politics, wrought with suspicion, man's wanton desires and a healthy dose of witchcraft and evil. It might sound like the pages of yesterday's paper but this tale of woe pre-dates us all. In the world of theatre, Macbeth has long been considered a cursed play so I suggest you screw your courage to the sticking place and open up a bottle of Isle of Jura's Superstition. There are strange beliefs associated with the Isle of Jura, but the ancient symbol of the Ankh cross on each bottle is rumoured to bring good fortune, just as long as you keep your palm over the cross when you pour. This whisky is beautifully balanced – a blend of older, heavily peated malts and younger spirit. The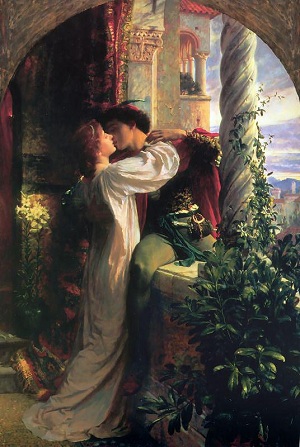 result is a whisky that shows notes of earthiness, bonfire on a wet day, hints of ginger and dried fruit.
Romeo and Juliet: Highland Park & Scapa
I finish our list with the soothing tale of tragic teen romance. In honour of the star-cross'd lovers, I'm recommending two whiskies rather than one, but if there were ever two distilleries, both alike in dignity, they are surely Highland Park and Scapa. Set on the remote, weather-beaten isle of Orkney, we have Scapa – the Romeo of our tale – defiant, misunderstood, and headstrong. Highland Park is softer, more complex and has more complexity of expression. I would recommend the Scapa 16-year-old; subtle smoke and integrated fruit make this whisky more of an all-rounder. Highland Park's 18-year-old gives off notes of sherry-drenched Dundee cake, a wonderful oily finish and soft feminine heather notes. Competition between the two is fairly fierce. If you can't decide, I would suggest you ignore the label. That which we call a whisky by any other name would taste as sweet.