Night-blue juniper soaking into your very soul. Volatile fluids catching flight and coursing through your blood, soaring. Gin soothes and invigorates in equal measure, I am not with those who claim depressive qualities. I feel it's far more complicated. Gin is the drink of the aesthete; it has louche properties and complex associations. There's an element of danger. The moniker 'Mother's Ruin' or images of lost souls in Hogarth's 'Gin Lane'. Gin drinking can be smart, but for me it also conjures up images of curious, melancholic lives. Characters in Richard Yates novels come to mind: those 'losers in love', drowning in microcosmic tragedies and underlying disappointments. Or smoky ex-pats, hiding out in fading colonial hotels – Hong Kong or Bombay – at their wit's end, warding off loneliness and malaria. Perhaps I'm getting carried away, but I'm certain there's an elegant and perversely compelling note of lachrymosity that comes with juniper in the air – visions of Withnail at his most florid and lost.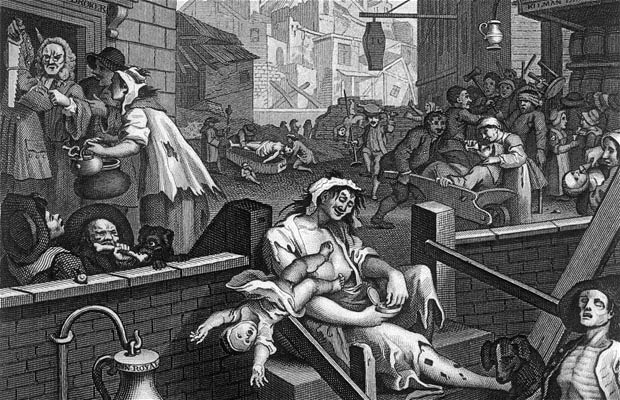 Yes, it's mildly sedative, but in the best possible manner. Gin leads to languid moments where worry and doubt are all but forgotten- it has extraordinary powers to remove you from the humdrum. A perfect martini at Dukes is close to narcotic in its power to intoxicate, but it's not merely a pleasure for the hedonist, but also for the sensualist, the sybarite: your chosen gin, a splash of house-concocted Vermouth and a twist of Amalfi lemon – what could possibly be more civilised. Gin, as with all the great drinks, treads that thin line of beauty between the frivolous and the functional; it helps you out and charms you all at once.
A proper gin and tonic, mixed well and presented correctly may just be the perfect union in the glass – a marriage that endures. The Negroni on the other hand represents a rare kind of alchemy; a threesome that is without doubt more than a sum of its parts.
London is currently awash with gin, more so than ever before. Rather than sticking with the Gordon's, ice and a slice, drinkers are becoming far more discerning; gin menus and carefully made, artisan products are everywhere. Here is our pick of some of the most interesting bottles around, infusions which range from the delicate and subtle to the arresting.
Sacred Gin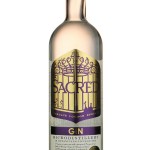 Here you have a curious tale of artisanship. Until recently Ian Hart was a City head hunter slaving away in Canary Wharf. As recession hit, business dipped and Cambridge scientist Hart went back to what he was intrigued by. After assembling a 'lab' in his Highgate garden he started experimenting, trying to improve wines. This quickly moved toward spirit distillation and before long Sacred Gin hit the market. The gin now enjoys cult status and can be found in some of the finest bars in town, including the aforementioned bar at Duke's hotel. The flavour is subtle and creamy, the botanicals exist in perfect equilibrium. Hart's scientist eye has helped to create an extraordinary product. www.sacredspiritscompany.com
Bombay Sapphire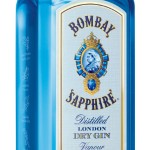 Bombay Sapphire is no newcomer, no cool young upstart, more the grand old lady of the market. Pour fragrant liquid from the iconic sapphire-hued bottle and you're treated to a glimpse of Queen Vic's staunch features in the eye of the jewel. Bombay Sapphire lines the walls of almost every great bar around the world and for good reason. Yes, it may lack in subtlety, but it makes up for it in character and marketability, this is without doubt the most iconic bottle on the list. I particularly warm to friends who return from far-flung travels with the overproof export strength bottle – quite the sharpener before Sunday lunch. www.bombaysapphire.com
Martin Miller's Westbourne Strength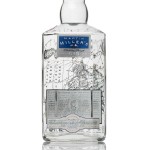 Martin Miller is the ultimate gin drinking icon, an ageing Notting Hill hotelier and dapper roué of the old school. Back in the late '90s Miller was sitting around carousing with a group of friends and became disheartened at the inferior quality of the gin in his tonic. He vowed to make his own, the best gin available to mankind – enter Martin Miller's Westbourne Strength. The company has now been running for over ten years, his gins winning almost every spirits competition they've ever entered. Miller's gin is distilled in London through a careful process which sees each botanical element infused separately. Glacial water is then sourced from Iceland – allegedly the softest and purest water on earth. On the palate this gin soars, it is soft, rounded and deeply compelling, a gin that's as good straight up as it is with companions of tonic or vermouth. A towering achievement. www.martinmillersgin.com
Sipsmith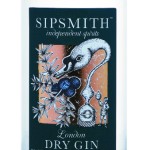 Sipsmith is made in Hammersmith in tiny, carefully crafted batches of no more than two hundred bottles. This is a labour of love. Sam Galsworthy and Fairfax Hall, two drinks industry professionals with a wealth of experience behind them decided to break corporate ranks in order to make something remarkable. Sipsmith was born. The dynamic duo set up shop in Hammersmith where today they create a beautiful, handcrafted product from their traditional copper still, Prudence. The company uses the finest, rarest botanicals including Macedonian juniper berries and Madagascan cinnamon. The label is a hand-designed thing of beauty. This here is the ultimate aesthete 's choice. It is a pure, lightly aromatic gin that works as well with tonic as it does in a Martini. The subtlety would be lost in a Negroni. www.sipsmith.com
Beefeater 24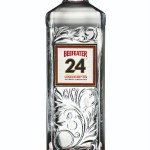 Beefeater is perhaps the most mainstream gin on my list – solid and dependable and to be found in most decent bars. This is one for the patriotic, for the Londonist! The bottle of the standard release displays that most iconic London image of the Beefeater protecting our crown jewels. Beefeater 24 is a very different proposition – this is a special blend, an exotic number, a prestige cuvée if you will. The gin is distilled to a punchy 'export' strength of 45% and the list of chosen botanical additions has been tweaked to include hand-prepared grapefruit and Japanese Sencha tea. This is a gin that benefits from a the liberal use of lime, to invigorate and intensify the sensations that come from the fragrant botanicals. A gin for the extrovert with flamboyant, yet discerning tastes. www.beefeater24.com/en/
Plymouth Gin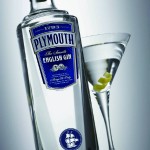 Plymouth might be called the true 'connoisseur's gin'. I've been doing my research and many a Martini forum claims that Winston Churchill's favourite gin is the ultimate choice for the perfect Martini. Predictably, considering what we know about Churchill, the style is full-flavoured and robust. The alcohol comes in at a rather eccentric 41.2% and the bottles shape evokes images of a glamorous, shimmering, art-deco past. The gin is still distilled in Plymouth (as required by law) in an ancient, Victorian copper still. This is a supremely balanced and reserved option; there is nothing showy here, no bling, nothing to wow the nightclub punter. Plymouth is for the serious, discerning drinker who has standards. Pleasing with tonic, but possibly wasted, I suggest a bone-dry Martini. www.plymouthgin.com
Hendrick's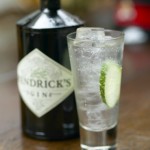 'A most unusual gin' – that is how the distillers at Hendrick's describe their product. They warn the casual drinker that this blend is not for everyone, but if you're the right sort, delectable libations and curious concoctions lie ahead. Hendrick's is a gin of eccentricity and sophistication, a curious gin that encourages debate and which has found fans the world over. The squat, dark apothecary-style bottle draws your attention, mystery lies within. The gin is distilled in Girvan, a small seaside village in Scotland. Eleven botanicals are initially involved in creating a subtle symphony of flavours and then they bring in cucumber and Bulgarian rose to shake things up and give their gin the edge. For me this is the ultimate choice for a G & T. You must, of course, garnish your drink liberally with thin slices of cucumber to heighten the aromatics and if you do, you'll have a drink with incomparable refreshing qualities. www.hendricksgin.com