For over 150 years the name of Rothschild has not only been synonymous with high finance but the fine wine of Bordeaux, considered to be the greatest wine region since the 13th century. Nathaniel de Rothschild, the founder of the wine-making side of the family, was born in London in 1812 before moving to Paris in 1850 to work for his uncle Baron James's bank. A few years later he purchased a 65-acre vineyard named Château Brane-Mouton in the parish of Pauillac from another Parisian banker and renamed it Château Mouton Rothschild, thus beginning the family's long and respected association with wine making.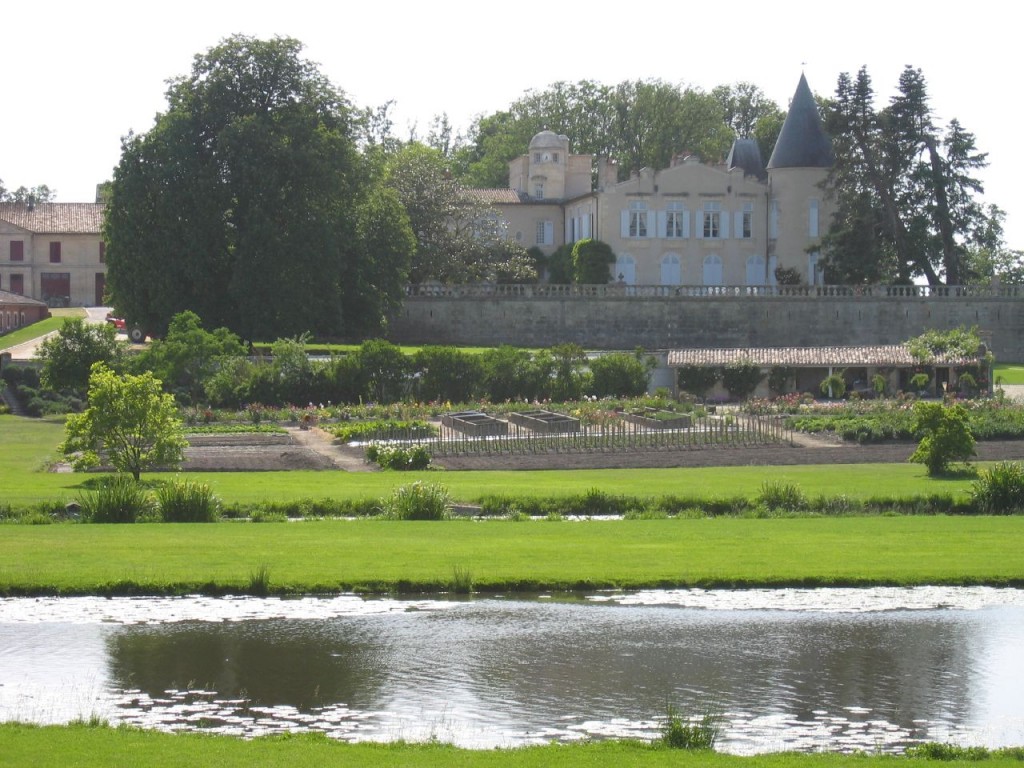 With his nephew having the pleasure of serving his guests wine bearing his own name, Baron James successfully acquired the neighbouring Château Lafite vineyard in 1868 for a record sum, but although the two vineyards dovetailed, Lafite, meaning "small hill", had the more perfect terroir and was three times the size of Château Mouton. This understandably created a family rivalry due to Mouton having been ranked second to Lafite in the 1855 Bordeaux Wine Official Classification. In response, Nathaniel's motto became – "First I cannot be, second I do not choose to be, Mouton I am." Château Lafite had retained its reputation with the 1855 classification, ranking it first among first growths.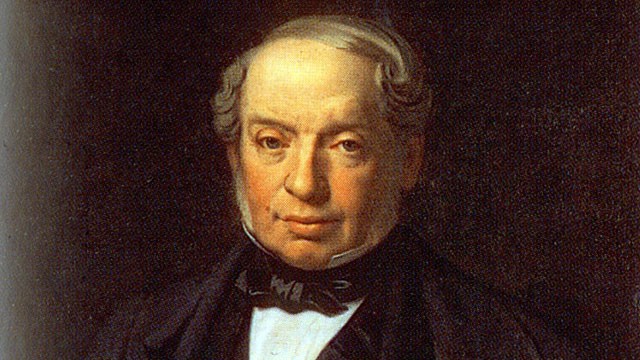 Baron James died just a few months after purchasing Lafite and the estate was passed to his three sons whose descendents continue to manage the estate and its vineyards to this day. Two years later, in 1870, his nephew Nathaniel died in Paris during the Franco-Prussion War but much to his disappointment neither his children nor grandchildren showed any enthusiasm for wine-making and it was not until his great-grandson Philippe de Rothschild took over the management of the vineyard in 1922, aged twenty, that the wine once again flourished and regained its legendary status by the 1930s.
Philippe had been sent to Pauillac on the outbreak of World War I where he had formed a love of the country and the traditions of wine-making. He also set out to implement revolutionary techniques, such as bottling an entire vintage at the Château instead of outsourcing the production to a wine merchant – a practice soon adopted by other prestigious wine makers who recognised the power of retaining quality control. He once said "Wine never dies. Instead it lives in the soul of the person who consumes it."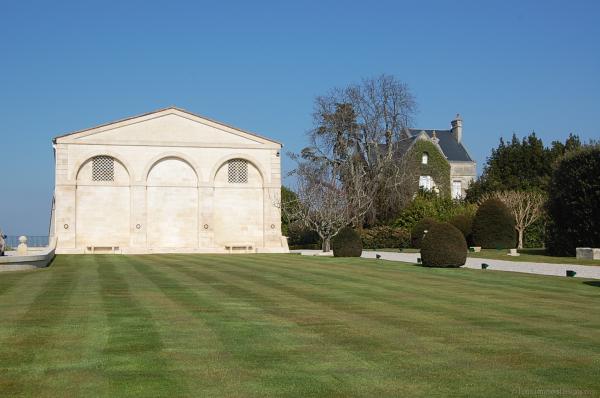 The outbreak of the Second World War was a devastating period for the Jewish Rothschild family; on Germany occupying France, Philippe was forced to flee his estate, but although he was permitted to travel to England his Catholic wife Elisabeth was sent to the Ravensbrück concentration camp in Northern Germany where she later died under horrific circumstances. She was the only member of the Rothschild family to die in the holocaust.
After the war Philippe reclaimed his mansion and vineyard, which had been used by the Germans as a naval base, and spent the following years painstakingly repairing the damage they had done to the property and vines. For the 1945 vintage Philippe had the idea of commissioning his artist friend Philippe Julian to design a label inspired by Churchill's V sign. It started a new era for Mouton and afterwards each vintage would have a unique design by a contemporary artist such as Pablo Picasso, Henry Moore, and Andy Warhol, and became a distinctive feature of the company's branding.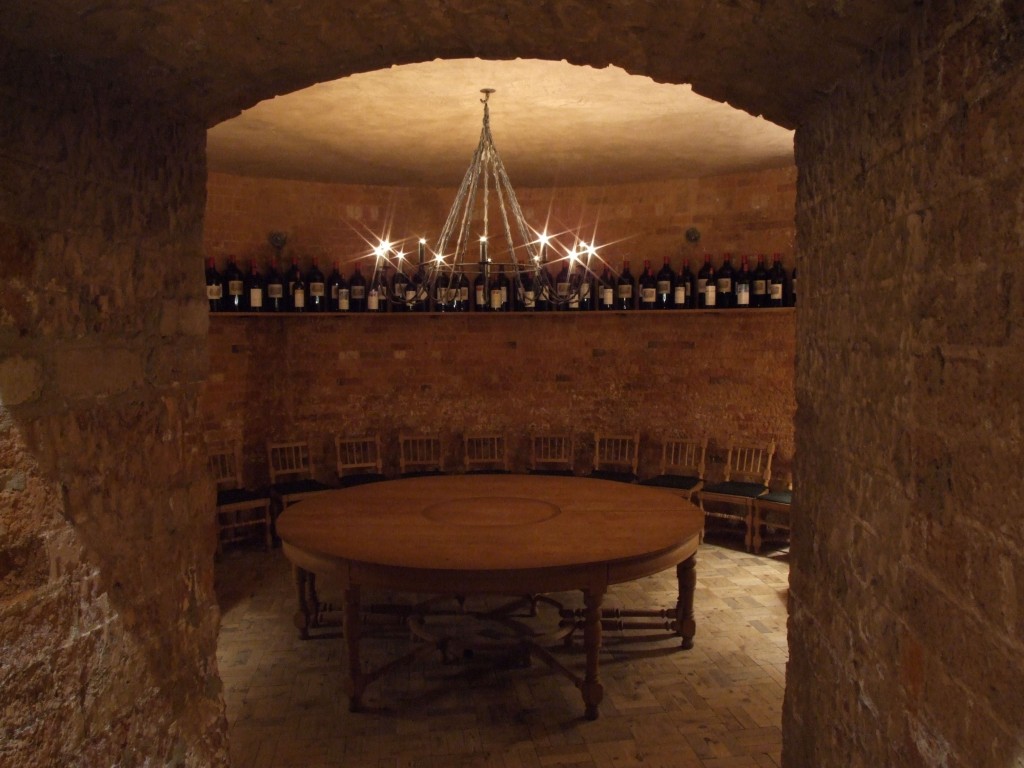 Due to such exceptional heritage Mouton and Lafite Rothschild remain some of the most expensive wines in the world with prices for the Lafite 2000 and 2005 vintage commonly reaching over £10,000. It is also famous for having given its name to the highest recorded price for a single bottle of wine. The controversial 1787 Château Lafite, believed by some (and disputed by many) as having been previously owned by the third president of the United States, Thomas Jefferson, reached £105,000 at Christie's in 1985. Although wine from exceptional vintages is only recommended for consumption for up to 100 years, they continue to be highly prized by the wine connoisseur and collector, especially the Chinese, a country not only willing to pay large prices for Lafite but has the embarrassment of losing six lawsuits this year brought by the Rothschild family against Chinese companies producing counterfeit wine.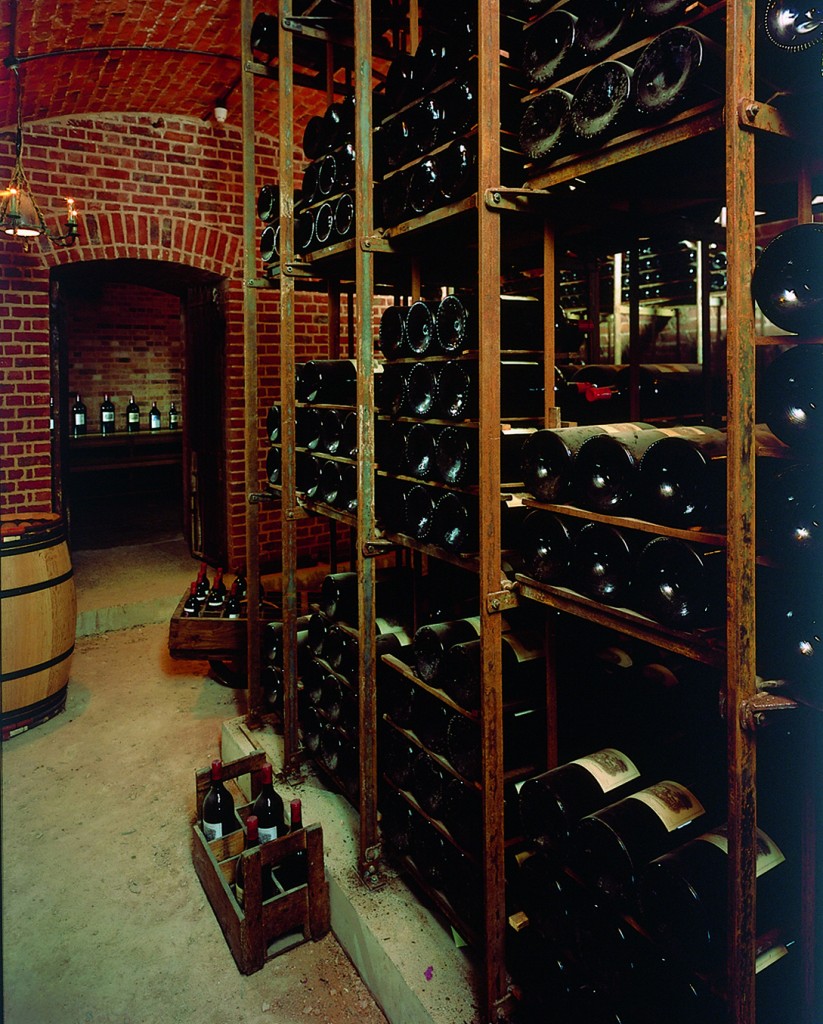 My first real introduction to the Rothschild wine dynasty were the fragrant corridors of the Wine Cellars at Waddesdon Manor in Buckinghamshire. Created in 1994 to celebrate the centenary of the house and opened with a visit by Her Majesty The Queen, the cellars are modelled on those belonging to Château Lafite Rothschild and are home to a priceless collection of over 15,000 bottles of rare vintages including Château Lafite Rothschild dating from 1870 and Château Mouton Rothschild from 1868, with a new vintage added to the collection each year.
With wine-related fine art lining the walls of the inner sanctum, the high security and temperature-controlled vaults hold a host of Magnums, Jeroboams and Imperiales of distinguished fame and make this a dramatic backdrop for a wine tasting. Dimly-lit, the tasting room's impressive, almost Arthurian round table is stained from countless red wine samplings as we sip (but refuse to spit out) a selection of four: Legende blanc 2010, Amancaya 2010, Baron Edmond 2008, and WM Pauillac 2005. Wine Advisor Peter Tompkins provides a relaxed yet informative approach with interesting anecdotes relating to the family's history and love of wine, including an amusing tale of how one guest enjoyed himself so much that he had to be assisted up the cellar steps on the way out. The wine tastings at Waddesdon are not only a popular corporate event but a fantastic and imaginative present, taking you on an around-the-world journey of Rothschild wines currently being produced.
For more information on wine tasting events or private bookings please visit the website. All wines currently produced by the Rothschild estates, from both New and Old Worlds, are also available to purchase at the Waddesdon Wine shop or online.