Not satisfied with his usual fitness regime of port, cheese and charcuterie, Stirling bounds hard at the luxury health and wellbeing club, Equinox, for the impressively titled '5 Days of Extreme', but was he impressive and was it extreme?
I'm lying broken under a running machine.  Sweat is leaching from every pore, lactic acid flows through my veins and the slightest movement is pain.  Physically I am most certainly broken, but mentally elated.  The last brutal workout is complete from the '5 Days of Extreme' and the feeling of getting to the end is wonderful.  But how did I get here, and more to the point, why?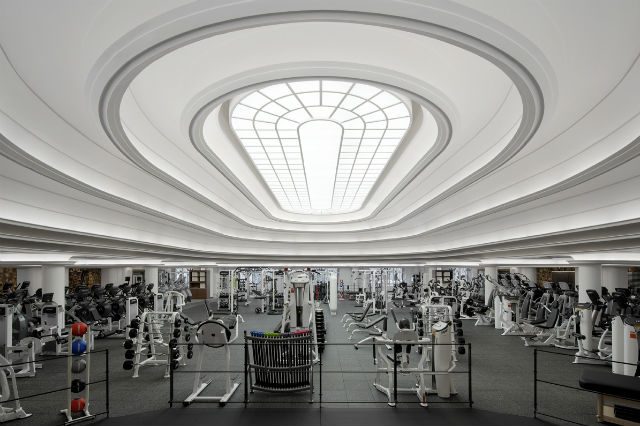 Equinox is housed in the historic Derry & Toms building on Kensington High Street — the birthplace of Biba fashion, also a short run from Royal Hyde Park, a hop, skip and jump from the Royal Albert Hall and relatively short march from 'would very much like to be Royal' Harrods, so it is in rather good company.  The club is part of The Related Companies group, developers of the Time Warner Center in New York, so before you step inside, the form suggests fantastic design and use of space.  You are not to be disappointed – spacious, cool, modern with a lovely splash of 'private members club' in wood panelling and the contemporary is embodied with swathes of glass and metal.
Within, you will find every whim to satisfy the lusts of the hardcore iron pumpers, studio class devotees and the yoga mat experts.  Classes such as Dynamic Vinyasa Yoga sit alongside Tread & Shred and Cycle: Climb Hard – there really is something for everyone.  But that's only the start; the list is expansive.  To ensure you get the best from your visit a team of handpicked, personable and highly professional athletes await. These guys mean business.  As John Shehan, group fitness manager, would say "It's not fitness, it's life!" and he means it.  His team represent the best, from semi-professional Thai Boxers to Nike sponsored trainers, you need to go the distance to match the calibre of the team he's assembled.  So with this elite army on standby to put me through my paces do I have an ally, perhaps an inside man to get me through the 5 days?  Indeed I do, at the end of each session The Juicery, the in house nutrition and healthy-eating experts, were waiting with a recovery drink to replenish and rejuvenate.
So without more ado, let me recount my five classes.
Day 1 – METCON3
"…this high-intensity metabolic conditioning workout taxes all 3 energy systems and acts like a fat-incinerator"
It sounds similar to Defcon 3, the US military defence condition system that tells the rest of the world how close we are to Armageddon, which feels appropriate, as with this being my first class anticipation is high and there's an air of Drill Sergeant about our instructor.
Before me are several items of equipment:  a pair of dumbbells, a medicine ball and a heavy bar.  Before me is the cheeky, energetic form of John. As an 18 year veteran of personal sports instruction and fitness programming he knows his deltoid from his hamstring – he also knows how to put you through your paces.  Looking around the room I take in the form.  There are no flabby, wannabe-sporty types, no yawns, no bleary eyes – just steely looks of determination with a twist of apprehension. What do they know that I don't?  I am the only first-timer in the class.  Oh dear.
We crack on though the warm up and I end up with laughable, nay, measly 4kg dumbbells. Pah!  Cut to 60 seconds later:  "Oh! What are these terrible things? They are impossibly heavy, did someone sneak in and swap them out for their 20kg Stateside cousins?"  We jump, lift, push, die and then die a little more.  It turns out what everyone else knew in the class was that this was not for the faint hearted, very much like an Alessandro Palazzi martini.  Fast, lateral movements, push ups off the top of a medicine ball and the words 'Don't you dare give up, Chris' echoing in my ears I delicately remove myself from the class.  I'm beaten up, and this is only day 1.
The Juicery, standing by like my guardian angels have the perfect recovery recommendation: Kiwi Avocado Smoothie. Ingredients include kiwi, avocado, spinach, lime, pea protein and coconut water. The benefits: Kiwi – Helps digestion, brings down blood pressure, boosts the immunity, cleans out toxins and is loaded with Vitamin E.  God bless you Juicery. 
Instructor: John 'The Punisher' Shehan
Why this class: For total metabolic conditioning.
Extreme rating 8.5/10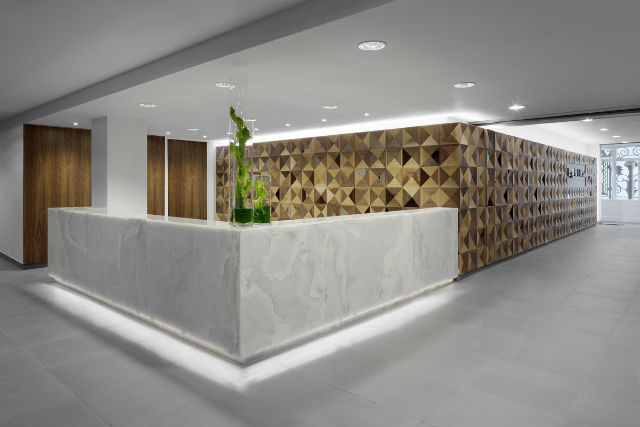 Day 2 – Wednesday – Thai boxing boot camp
"…strength and endurance through boxing drills, shadow boxing, kickboxing, jump rope, and a variety of core strengthening exercises…"
I didn't see mention of burning arms and gasping for breath in that description.  And as the kids might say, OMG, those arms are burning.  As I arrived 60 seconds late to the class I joke that I am probably due an extra 60 push ups.  Push ups turned into burpee push ups, then non stop pad work, sparring, then more bag work.  I saw someone leave the class about halfway through, sit down, hunch over and cry a little.  In case you're wondering, it wasn't me.
"I'd rather get smashed in the face than have my arm torn off", Sonja Moses (the instructor) tells me while we're chatting after class.   I think I'm in love.  This is in reference to her love and participation of Thai Boxing versus her respect for the delicate art of grappling and MMA (Mixed Martial Arts), the latter being less appealing – probably something to do with the removal of limbs, cracking of bones and tearing of sinew.
As Joe Rogan, legendary UFC commentator is fond of telling us UFC fans, "Winners don't quit and quitters don't win".  Take heed of this as you head into this class, Sonja will not let you quit, but she will help you win.
The Juicery recovery recommendation:  Vine with added pea protein.  Ingredients include celery, cucumber, apples, spinach, lime, mint, avocado and pea protein.  Who'da thought celery has blood pressure reducing properties, I thought it was only good for a Hendricks gin and tonic, but what do I know?
Instructor: Sonja 'No pain, no gain' Moses
Why take this class: Because you want to be a kick ass killing machine!
Extreme rating: 7.5/10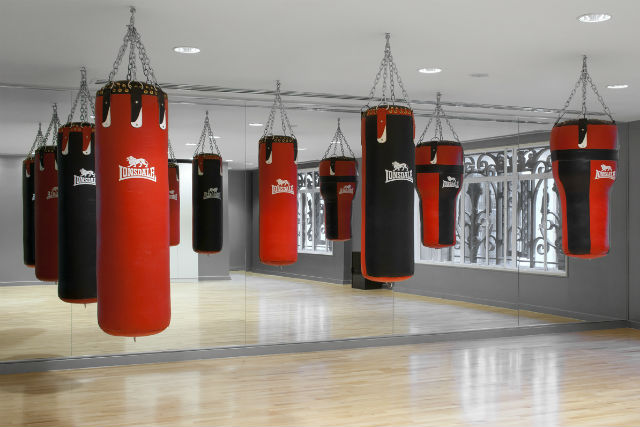 Stirling's punishment continues on Page 2…