Casting your eye to the garden on these glorious May days? Thinking it's time to review those borders and consider a new look? Hang on, isn't it the Chelsea Flower Show next week? Of course!
But, alack, not a ticket to be had. Confound it, why didn't I think of it sooner? Well, your luck might be in and with a rather splendid offer to be had, to boot. All courtesy of those splendid chaps on the concierge desk at The Goring.
With some much-coveted tickets for entry on RHS Members' Day, Wednesday 21 May, the hotel has rounded up a delightful package, RHS Chelsea Flower Show & The Goring,  which includes an overnight stay in a suitably sumptuous, silk-adorned Belgravia Suite, the perfect backdrop to the glorious profusion of the flower show.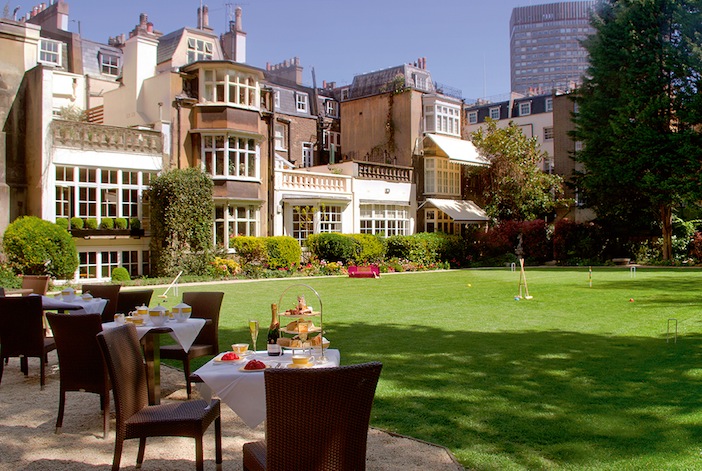 With fresh fruit and flowers on arrival to whet your appetite, after the show take tea on the terrace and indulge your imagination overlooking the hotel's private garden, a fitting finale to a quintessentially English experience.
RHS Chelsea Flower Show & The Goring is priced at £1950 for two people with overnight accommodation (on either Tuesday 20 or Wednesday 21 May); two tickets to the RHS Chelsea Flower Show on Wednesday 21 May; fresh fruit and flowers; English breakfast and afternoon tea for two and one-way transfers to or from the airport or railway station.
For The Goring Chelsea Flower Show last-minute rescue line, tel 020 7936 9000 or email reservations@thegoring.com.