I occasionally wonder whether Shakespeare was the first writer to have enjoyed the services of a PR. At the time, that is; the subsequent foundation of the RSC, amidst much related Bardolatry, has seen to it that Big Bill remains top literary dog in the English language, possibly any language ever conceived. All of which is well and good. And yet the question I often ponder is: was he actually born on St George's Day? Did he actually die on the same day as well? It seems too neat, too compact – too PR! – to be true.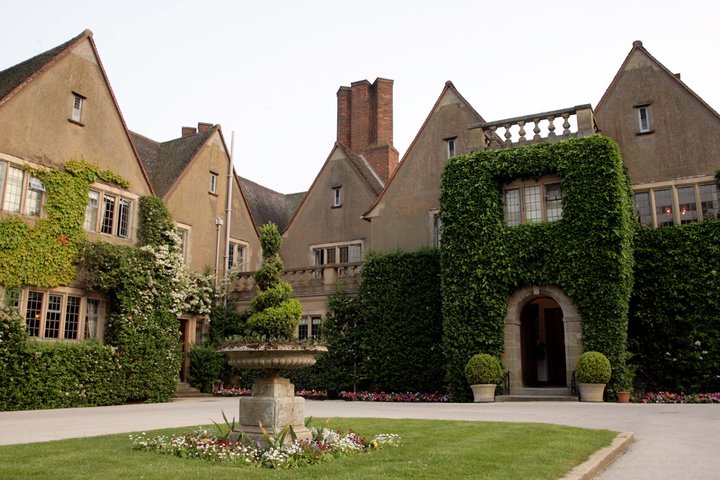 Nonetheless, the Merry Wife and I saw this as a good opportunity to head up to Warwickshire for a bit of a late April celebration of the great man. Stratford itself has some excellent hotels, including the new-ish Arden opposite the theatre, but if you're after a touch of class then you're probably best off heading a dozen miles or so away to the Arden's rather grown-up sister establishment, Mallory Court. Recently spruced up, it looks a million dollars, and provides the sort of top-notch hospitality that you'd hope for, for rather less.
The Merry Wife pronounced our extravagantly comfortable room, with stunning views over both the vegetable garden and the Warwickshire countryside, one of the nicest places she'd ever stayed, not least because she could walk around the room in her bare feet. No doubt I shall be deputed to enquire into the precise make and model of the carpet that enraptured her so.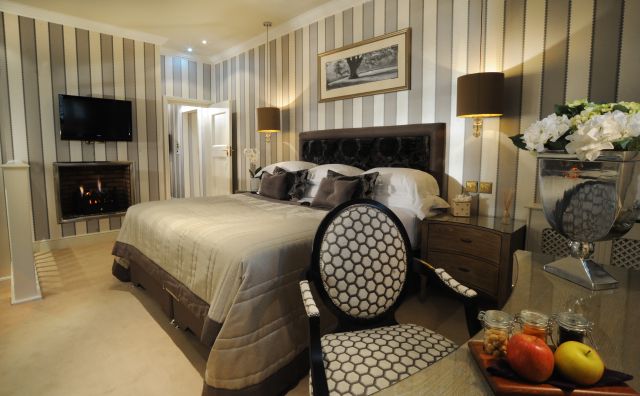 The hotel's got a top-notch reputation for its food, with a Michelin-starred restaurant presided over by Simon Haigh, and served in the sort of oak-panelled dining room that makes me think of the very best of gentlemen's clubs. Not that there's any touch of stuffiness or formality about the menu here though, which elegantly synthesises English and continental influences into a delectable whole.
Starters of goat cheese and beetroot salad and duck were superlatively tasty, and were then bettered by mains of monkfish with chorizo and an especially well-conceived and executed venison dish. Washed down with a robust bottle of Portuguese red, it all made for the most enjoyable – dare one say, a tad theatrical? – experience imaginable.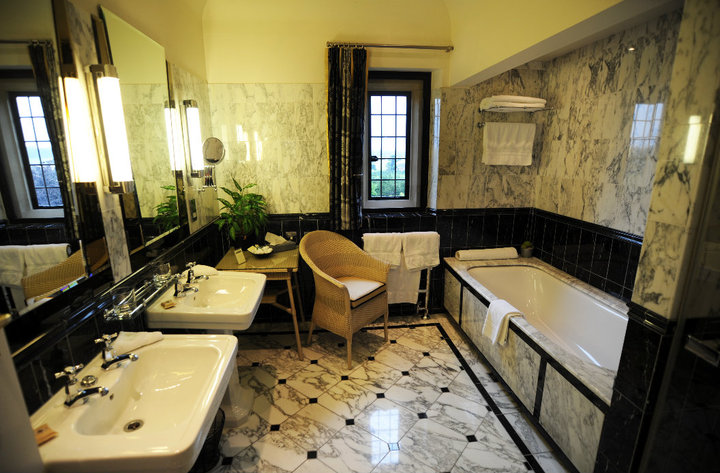 As the Merry Wife and I sped away into the sun-drenched countryside (it being England, it soon rained), she sighed: 'Shakespeare's 450th anniversary next year. Reckon that he's getting a bit fed up with all the idolatry?'
Reader, in the unlikely event that I became a successful writer and was being venerated for centuries to come, I can't imagine that it'd ever get stale.