The word is out about Norfolk, and as a near-native this fills me with both joy and dread. England's flattest county is loaded with attractions; beaches, sailing and crabbing, vast skies begging for kites, freckles of woodland, real ale and mussels, and gastro pubs galore.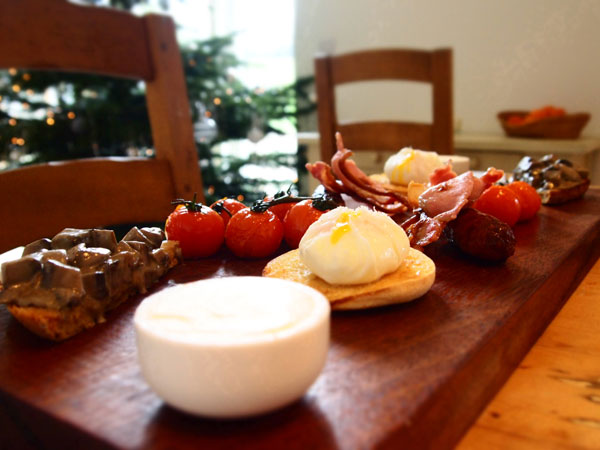 In recent years especially, the likes of haute cuisine at Morston Hall and buzzing café culture in market towns such as Holt, hint that there's money to be spent here, and to be made. The thought of – shock, horror – outsiders coming in with their chi-chi shops and chain eateries horrifies me, which is why I was so delighted to find Mount Farm Barn in Edgefield.
Described by its owners as a "Norfolk chalet", Mount Farm Barn offers guests a new kind of boutique B&B experience. This beautifully-converted farm building is nestled into a pretty nook just a few miles from Holt, with a generous communal space and two upstairs bedrooms leading from it. The place is flooded with natural light, decked out in whites, fawns, rope banisters, and invites you to revel in fresh air and simple elegance.
Whether you take the whole barn or just one of the bedrooms, staying here is a peaceful respite from daily life. Fully-serviced (three meals a day if you want them), Mount Farm is run by the lovely Chases, David and Diana, who are accommodating, chatty and – most importantly for this Arbuteer – foodie.
Food is a big deal here. (The Springer spaniel called Heston boded well on this front and we weren't disappointed!) Shivering inside Fairisle jerseys, we were welcomed down to breakfast by a roaring modern fire and a table of fresh fruit salad, yoghurt, honey and grains. This was a prelude to the hot delights that subsequently emerged on a dark wooden board: perfectly poached eggs on English muffins, home-grown Gloucester Old Spot bacon and sausages, roasted vine tomatoes, and David's secret creamy mushroom recipe.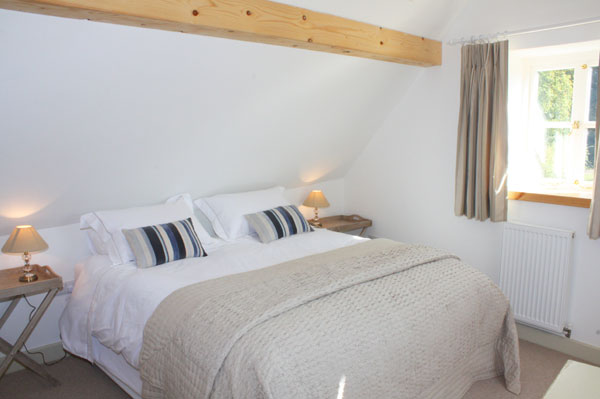 I liked this board arrangement, a feature that nods toward the communal ethos at Mount Farm Barn. They have created an environment to share with others – and this doesn't end with breakfast. Glancing over the menu, it seems the Chases specialise in sharing dishes, from slow-roast joints for two upon mountains of local veg to oozing camembert and deli boards. Staying here, you could run the risk of visiting Norfolk and not leaving your lodgings!
Though initially dubious about the "Norfolk chalet" moniker, I left thinking it worked. Set next door to Edgefield's old church – one of tumbledown flint and overgrown yard (a second church was built closer to the now village centre in the nineteenth century) – Mount Farm is amidst a wilderness. This is a far cry from your average chintzy B&B, offering sleek, unstuffy luxury. An off-piste chalet experience, indeed.
Mount Farm Bed and Breakfast, Hunworth Road, Edgefield. Norfolk NR24 2AE UK. Tel: + 44 (0)1263 585 069. Website.